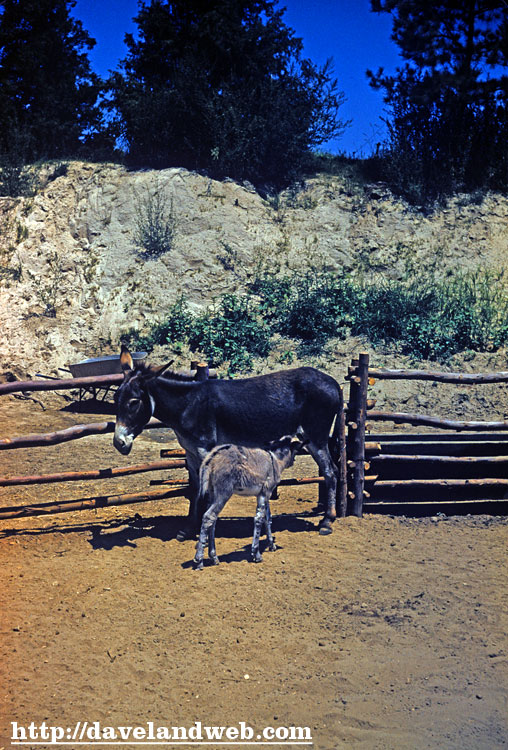 Yup. I am plummed burned out today...just gosh darn tired. Even debated whether I should post or not. However, I am forging ahead and posting two images that I can't even remember if they are newbies or reruns.
Shot #1 is from Frontierland and undated. I am guessing that it is possibly the miniature horse corral or some of those pack mules that kept guests entertained for a few years along the trails of Nature's Wonderland.
Shot #2 is the Central Plaza popcorn cart; apparently Cretors is the Cadillac of Popcorn Carts!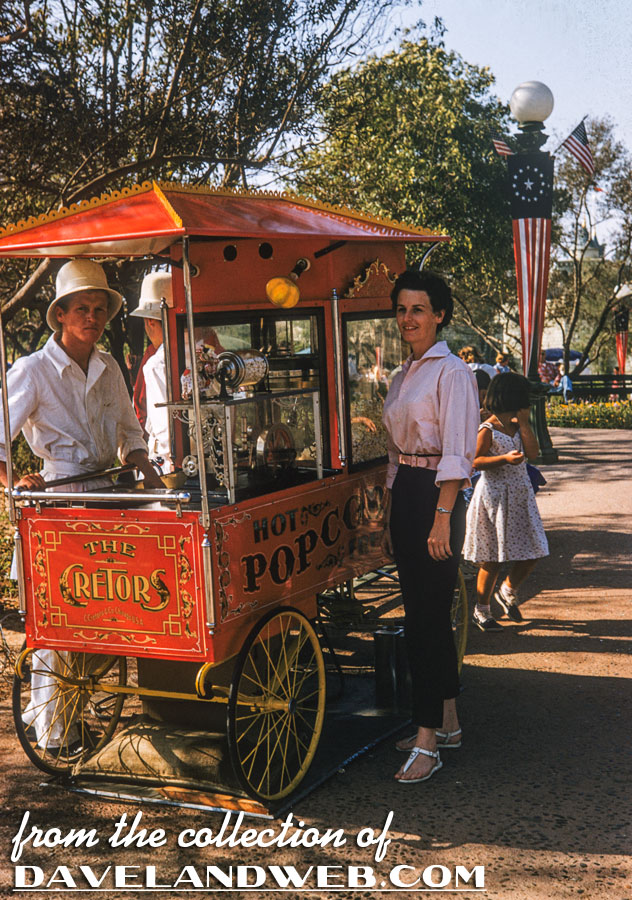 I'll see what I can do tonight about getting some sleep! See more Disneyland photos at
my website
.