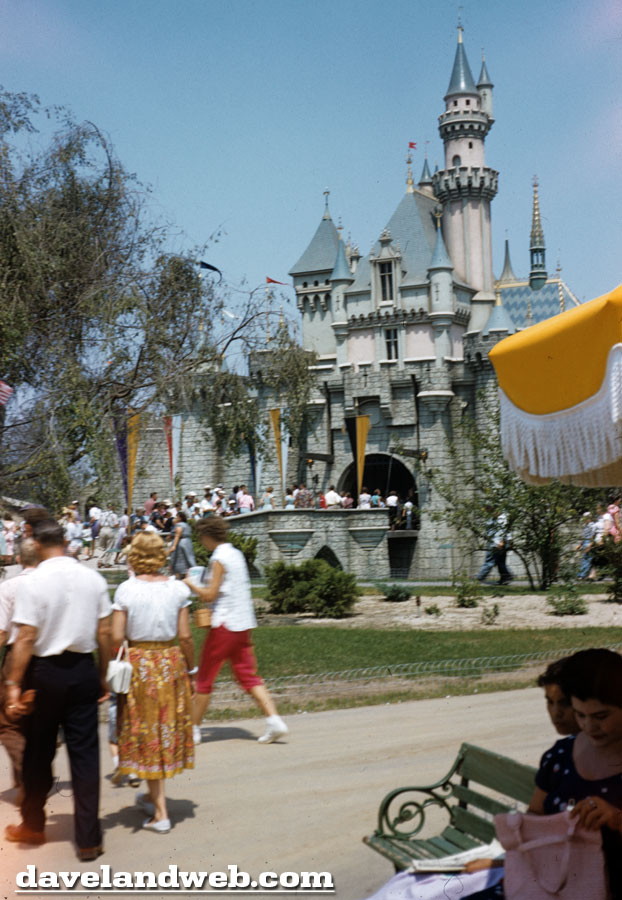 Dig the 50's fashions as we savor a few Kodachrome images of the Sleeping Beauty Castle from the summer of '55. The little brothers in the dark socks and semi-matching t-shirts look so fabulously retro, as if they just stepped off the set of "Spin & Marty" or "Leave it to Beaver." What was it about this time period? My parents also dressed my brothers in matching tops, as if it were a prerequisite for others to know that they were related in some way.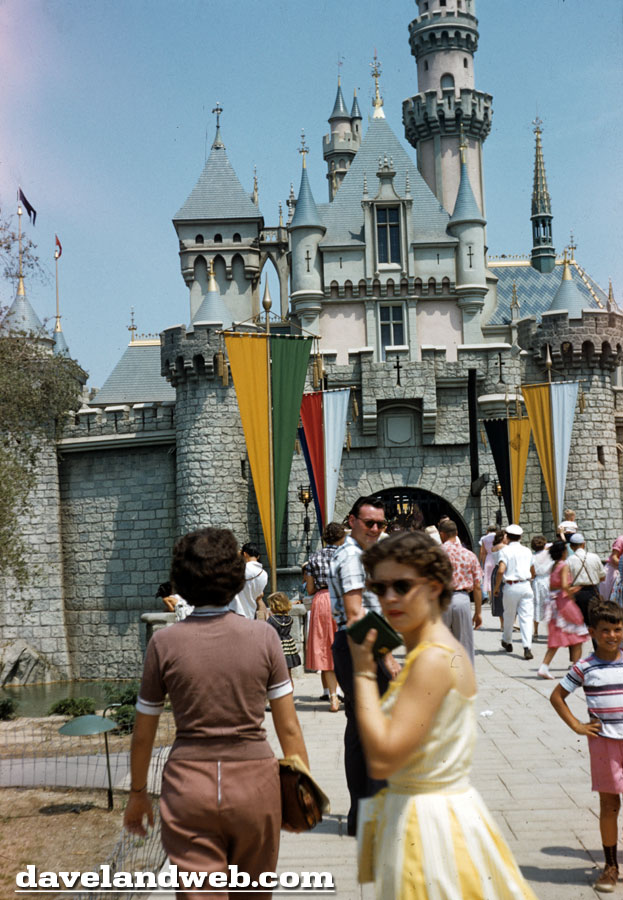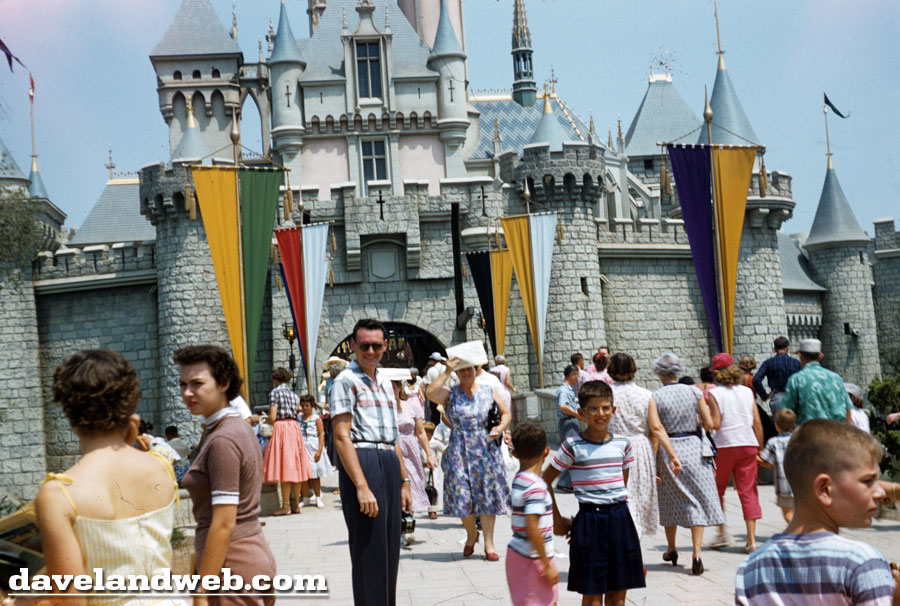 Dumbo zips by overheard in Fantasyland: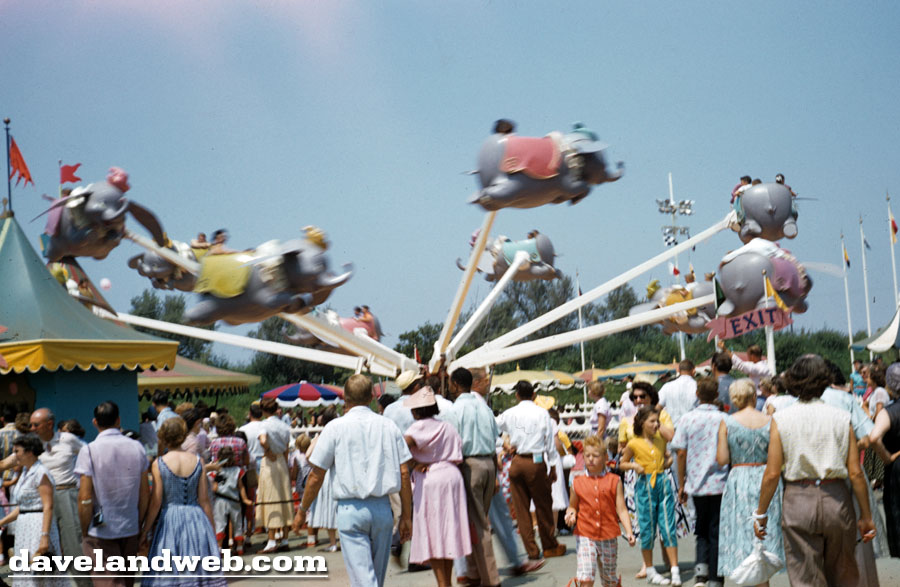 As you can see from this shot of the Chicken of the Sea Pirate Ship, not everything was finished and ready to go on opening day. Even this restaurant was getting a few additional cosmetic touches as guests enjoyed the other attractions.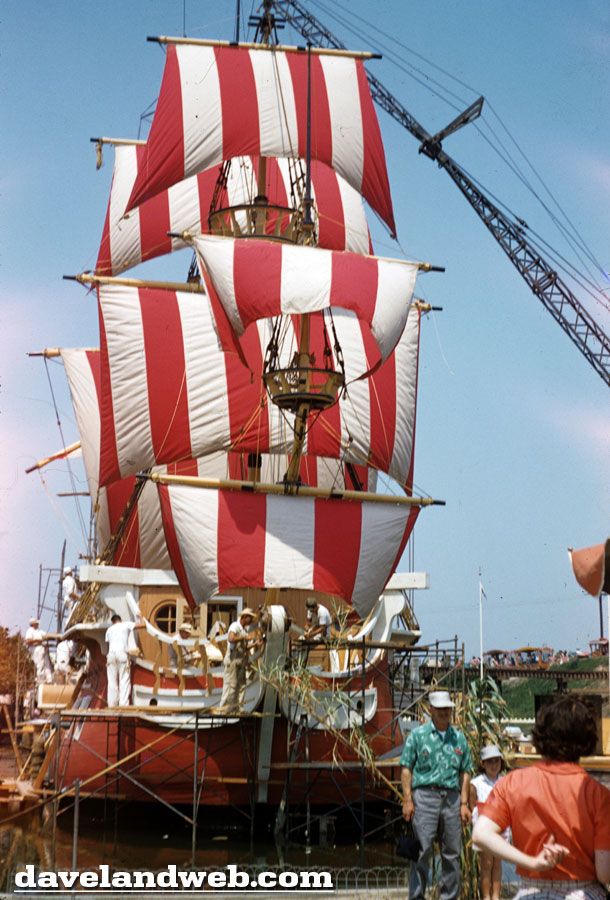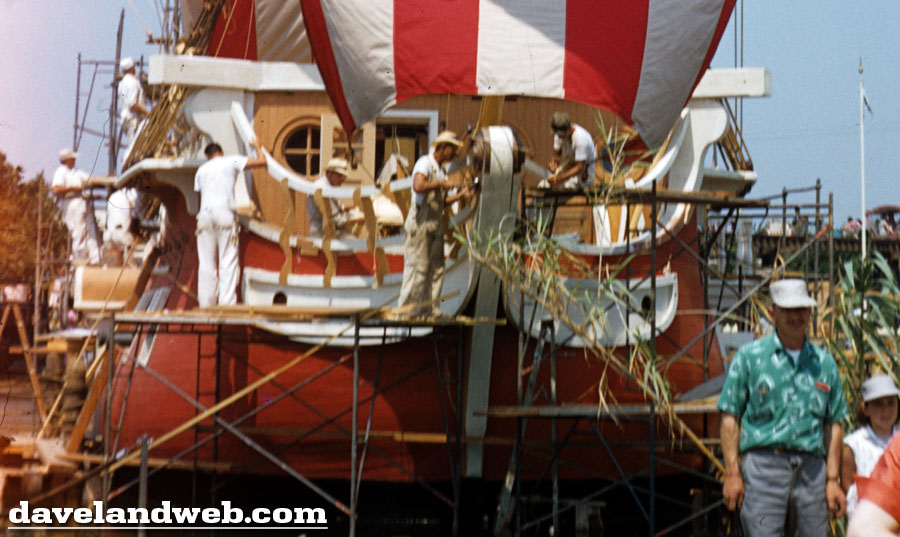 At least Casey Jr. was in operation!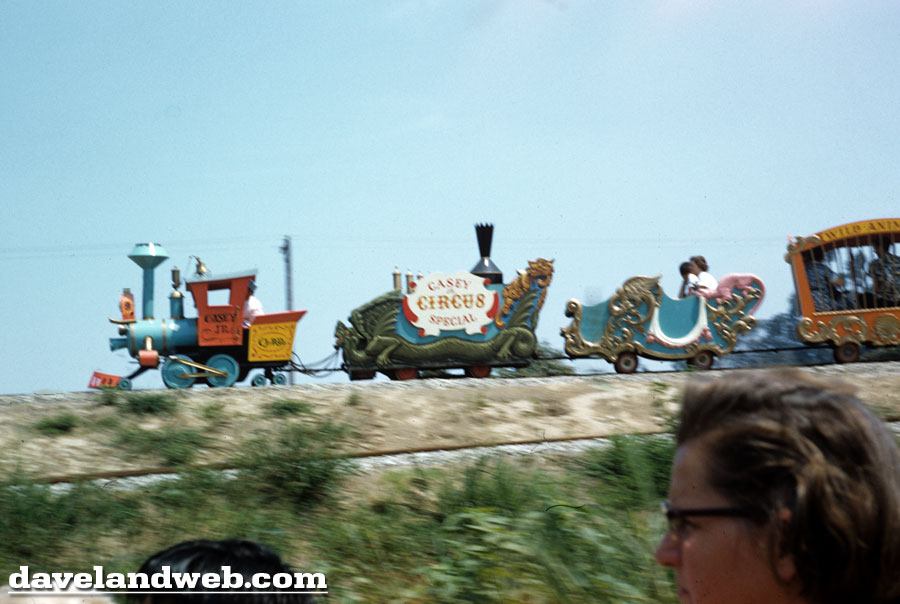 See more Disneyland Fantasyland photos at
my website
.