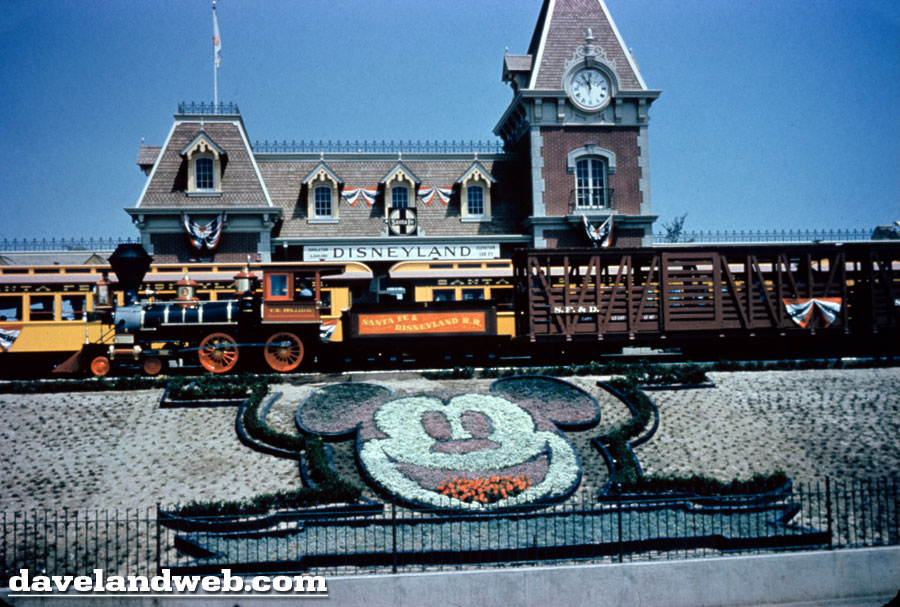 Most Disney collectors are familiar with the commercial Panavue slides that have turned a lovely shade of purple over the years. Lesser known are the Treasure Tone commercial images of the park. Today, we start off on Main Street, circa 1950's.
Before the kalamazoo handcar was at the park and before the Grand Canyon Diorama entered the scene, the Disneyland Railroad had the ability to have TWO engines (just like Doublemint) pass each other side by side at the Main Street Train Station. Hard to believe.
Town Square is fairly sleepy, too. No Abe Lincoln here or Steve Martin; just the façade of the Opera House. Chances are the Babes in Toyland exhibit wasn't even featured at the time these shots were made.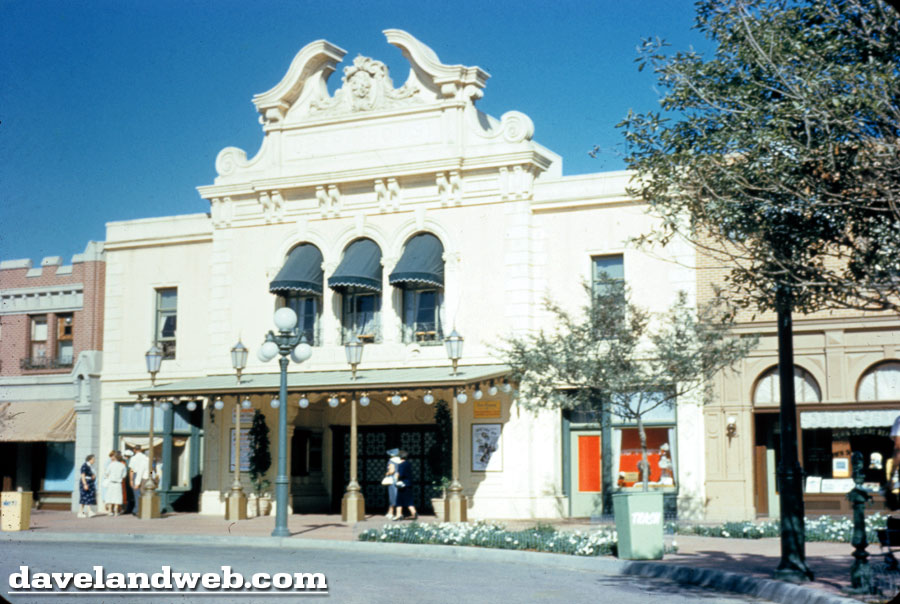 The Disneyland Band is playing at the Town Square flagpole, which is now a time-honored tradition. Even in this jaded day and age, guests stop to hear the band play at the daily flag-lowering ceremony.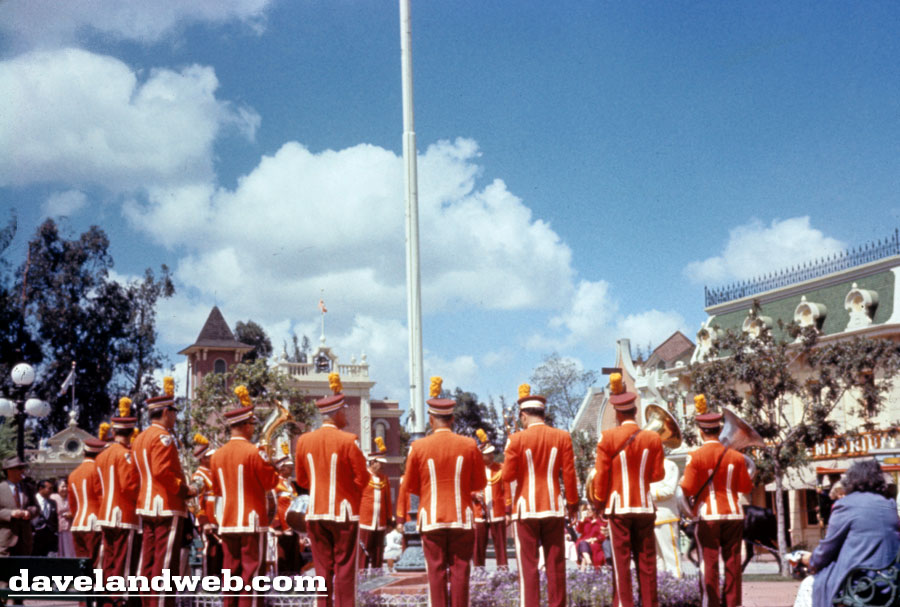 In this shot taken from the Train Station, we can see a banner welcoming the Girl Scouts and a sign touting Professor Keller's Jungle Killers—rooooaaaarrrr!!!!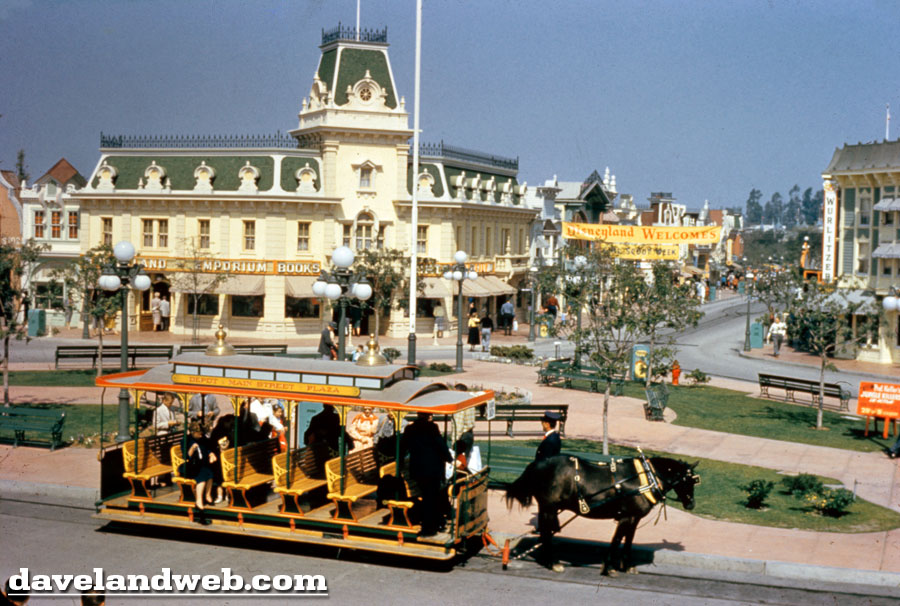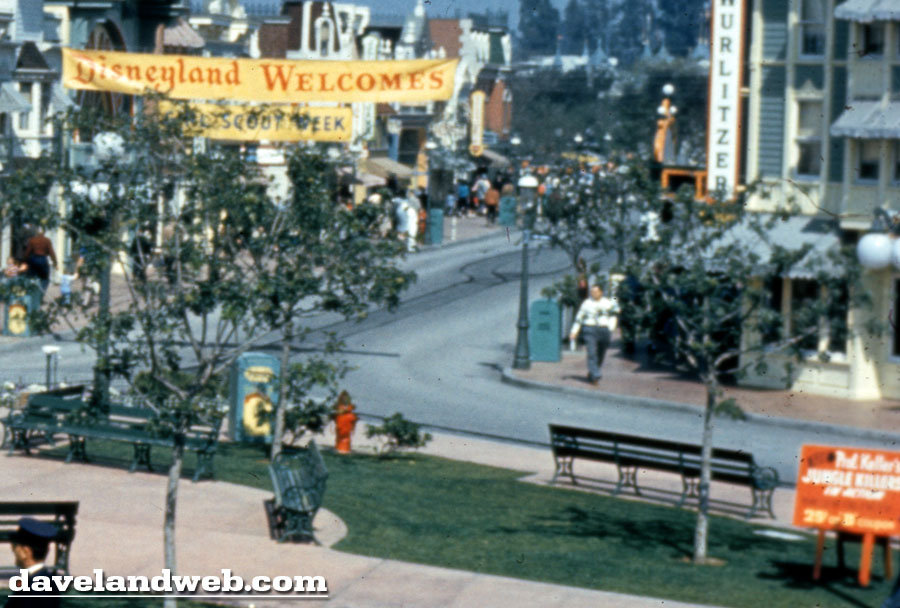 See more Disneyland Main Street, U.S.A. photos at
my website
.