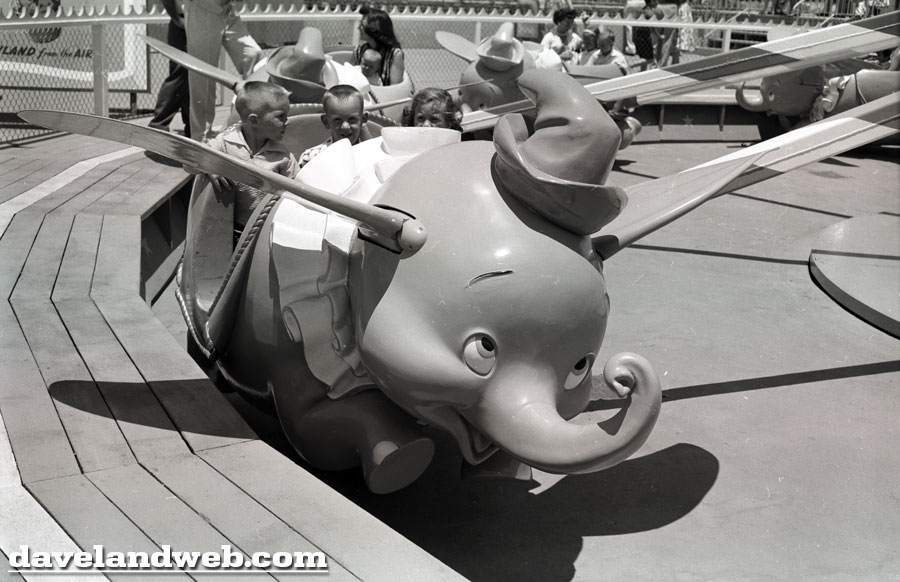 Everyone's favorite elephant is shown here in its earliest incarnation, back when its ears could actually flap up and down. The closeup shot shows the mechanics of the ear, before it became a static molded piece.
A present-day comparison shot: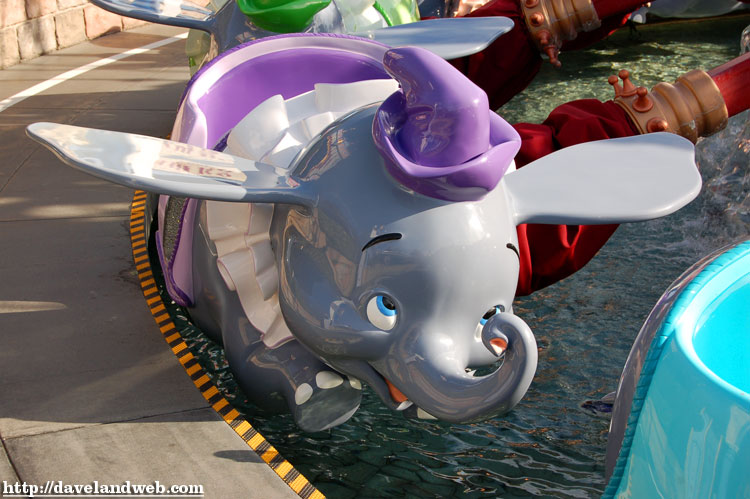 Just for good measure, here is a shot of the concept art for Dumbo. Did you know that originally the elephants were to be pin
k, to mirror the sequence from "Dumbo"?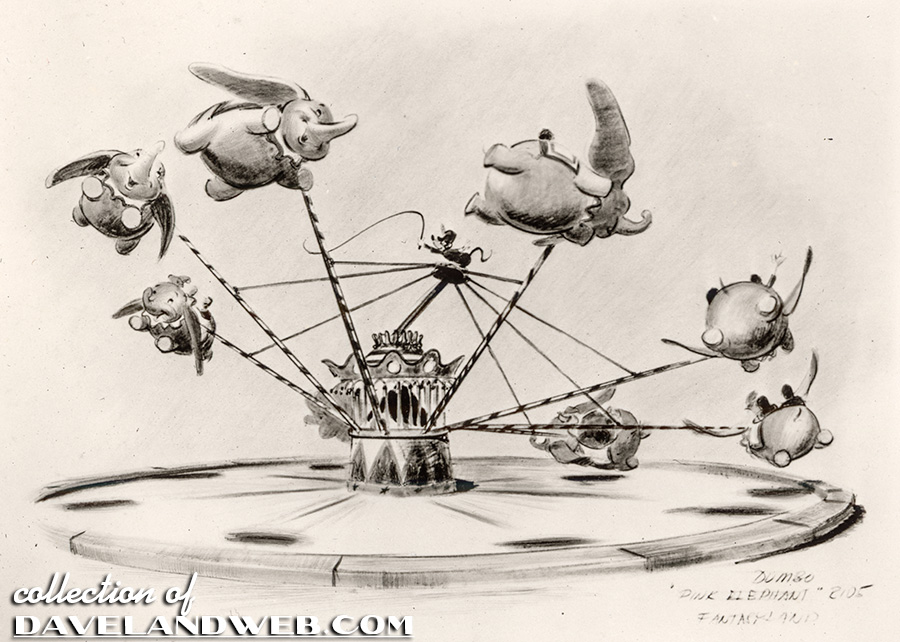 See more Disneyland Dumbo attraction photos at
my website
.