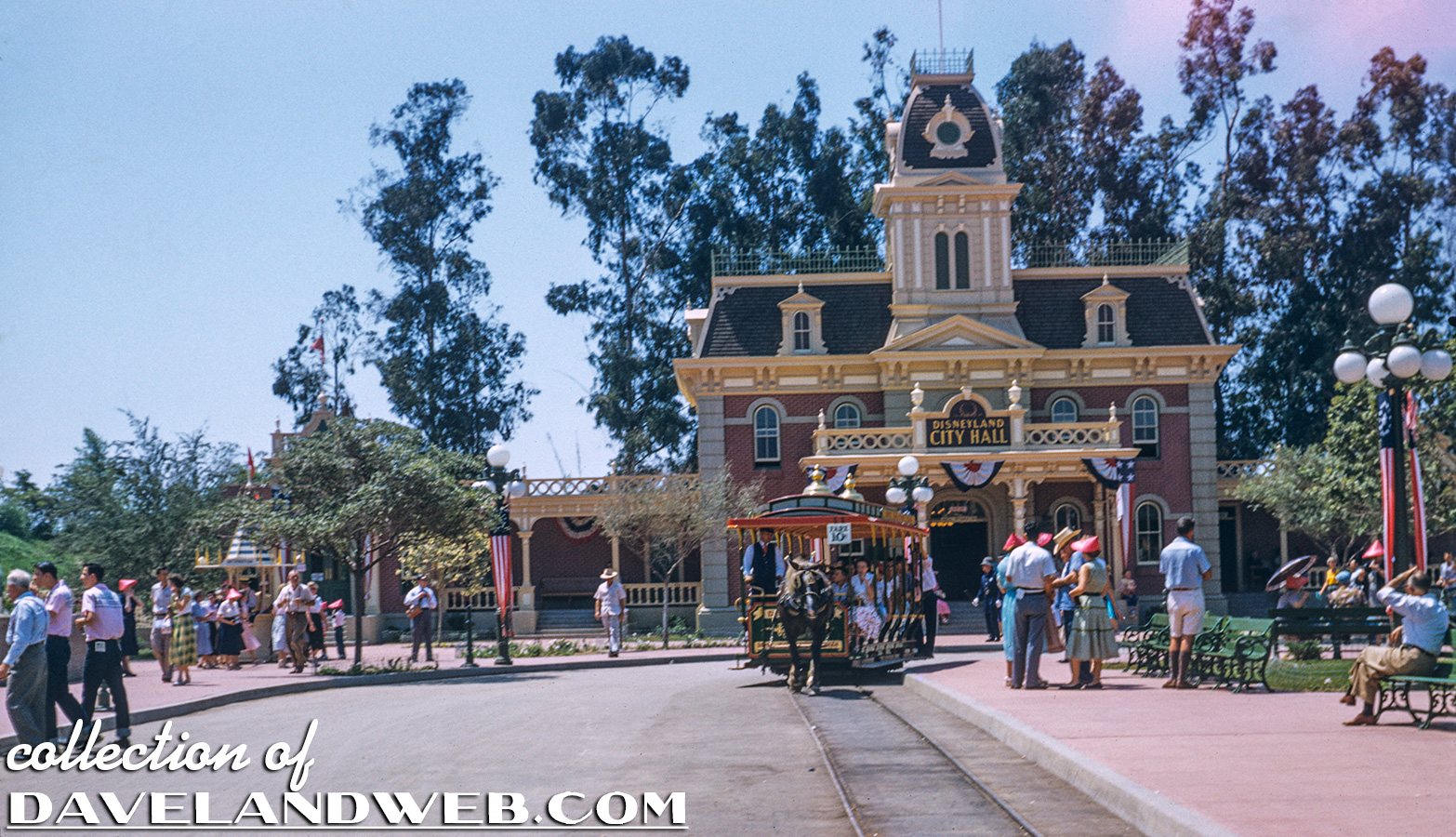 Through the underpasses (which one will you choose on this fine 1955 summer day?) we stumble into Town Square. The Horse-Drawn Streetcar is the perfect to cruise up and down Main Street U.S.A. to see what shops and wares are available to the Disneyland guest of days gone by.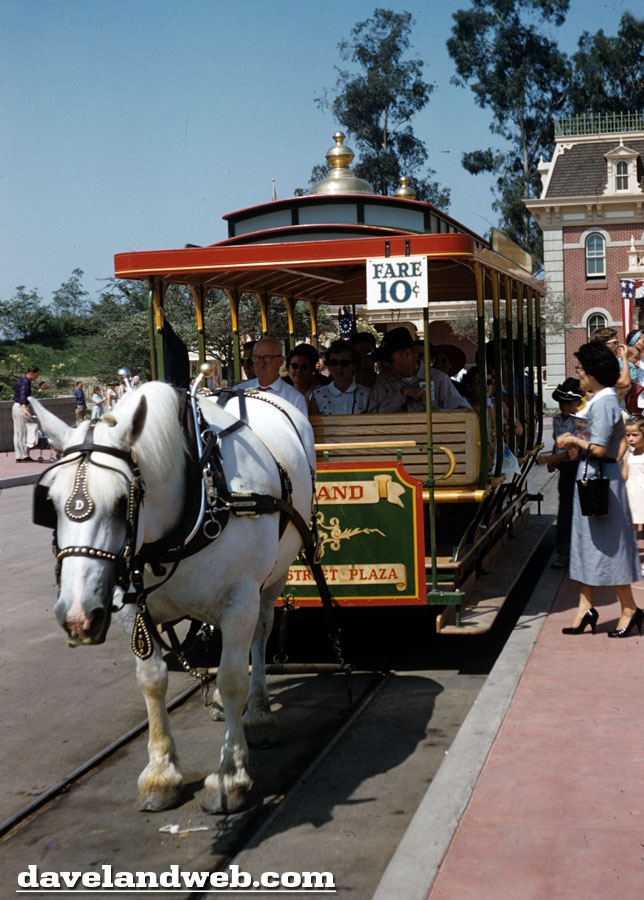 Closeups of City Hall and its next-door neighbor, the Fire Department: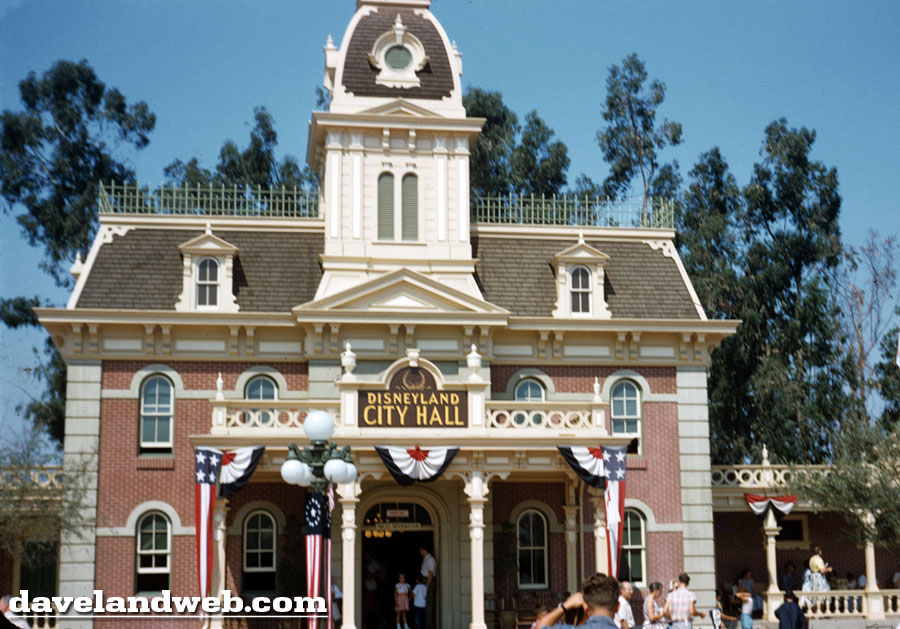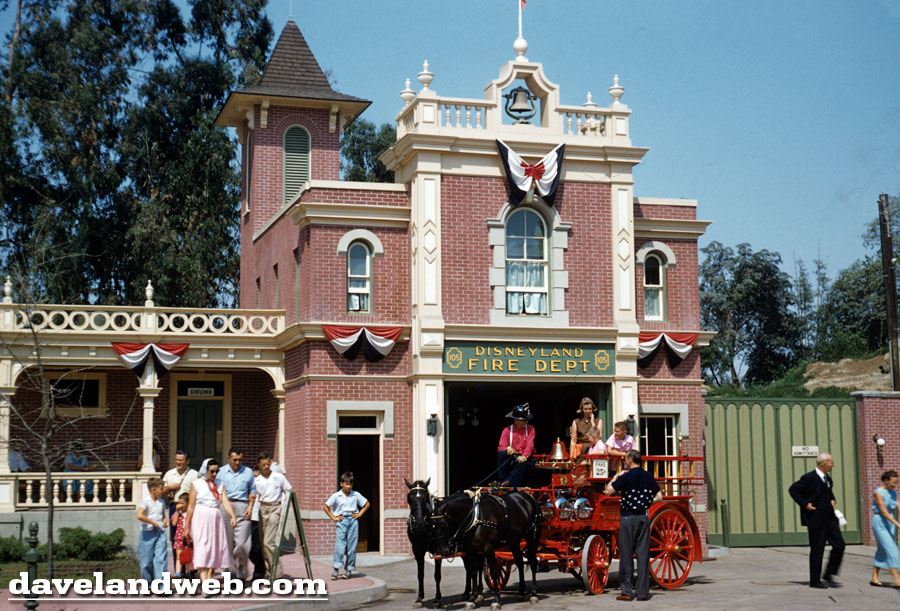 A somewhat similar contemporary view of the same spots; nice to notice that the patriotic bunting is still used: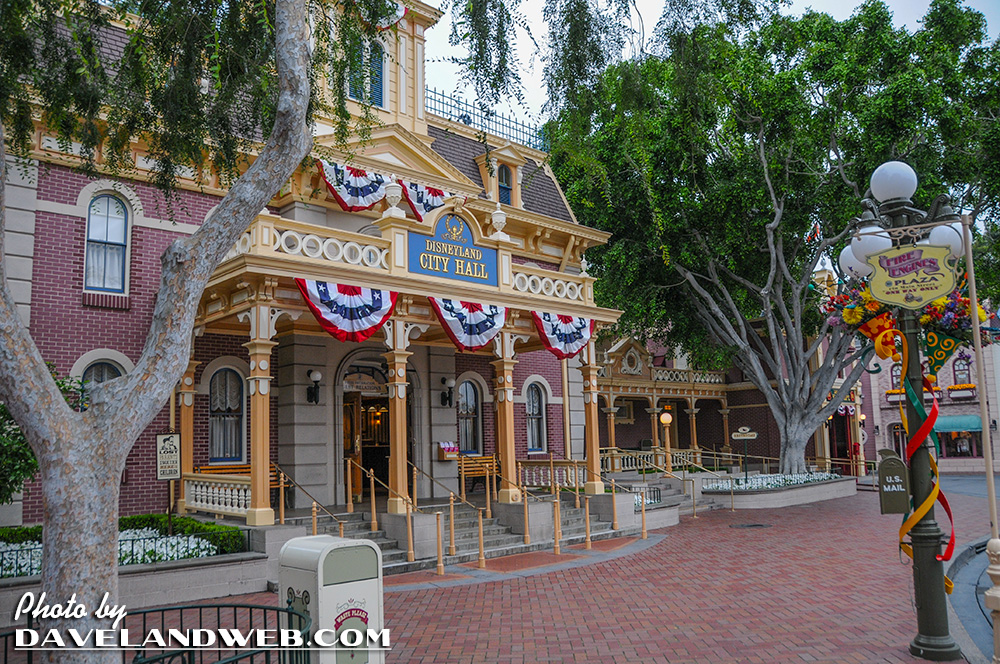 See more Disneyland Town Square photos at
my website
.