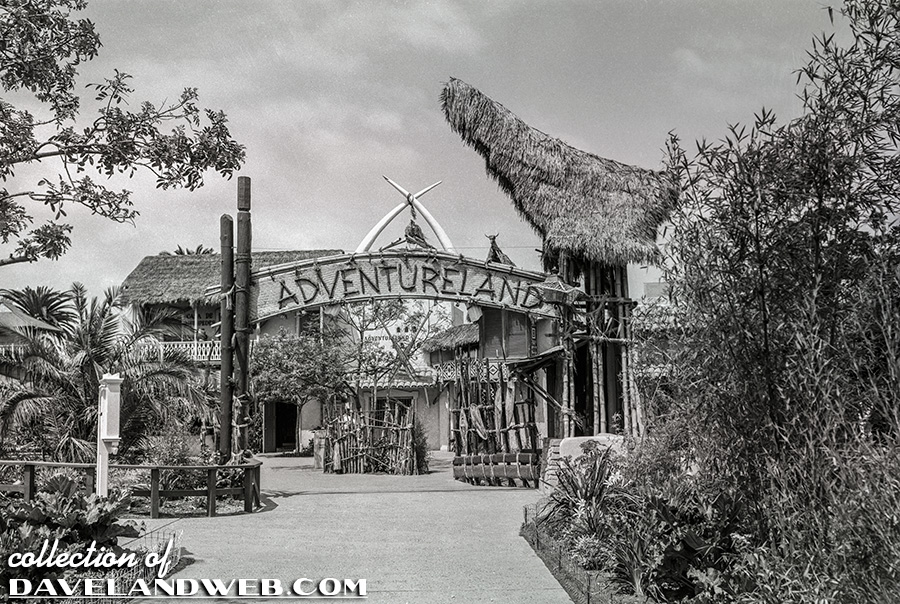 This photo is so perfect it almost seems like a setup shot for the set of a movie; the type of shot used for continuity or record keeping. Barely a soul to be found...nor a Tiki Bird to be heard. Like the others, this one is most likely from the initial years of Disneyland.
Here's a color shot from a similar vantage point from July 18, 1955 also showing the Casa de Huespedes (guest house/boarding house):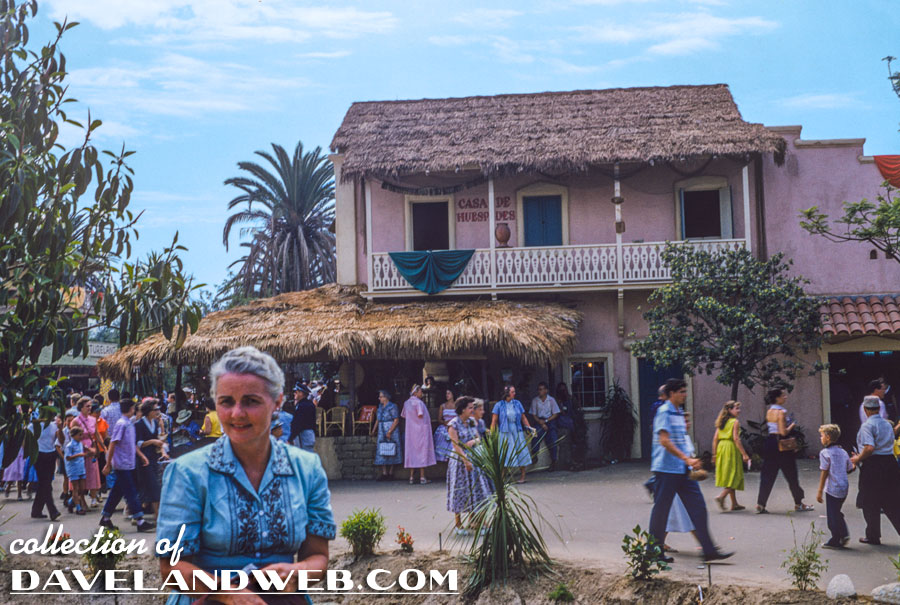 A few fun closeups of the lettering on the building and signage: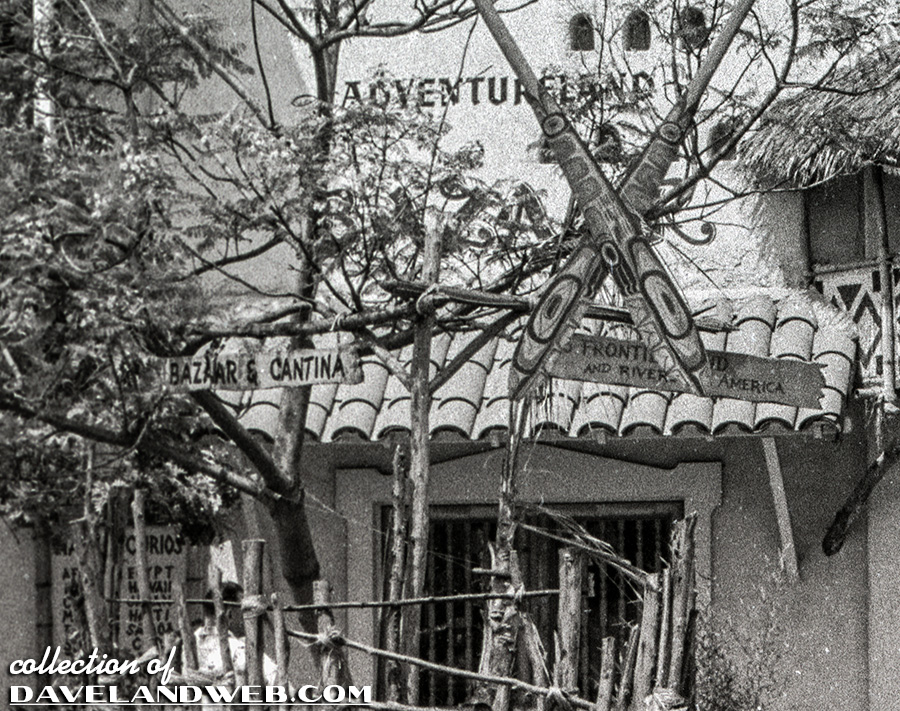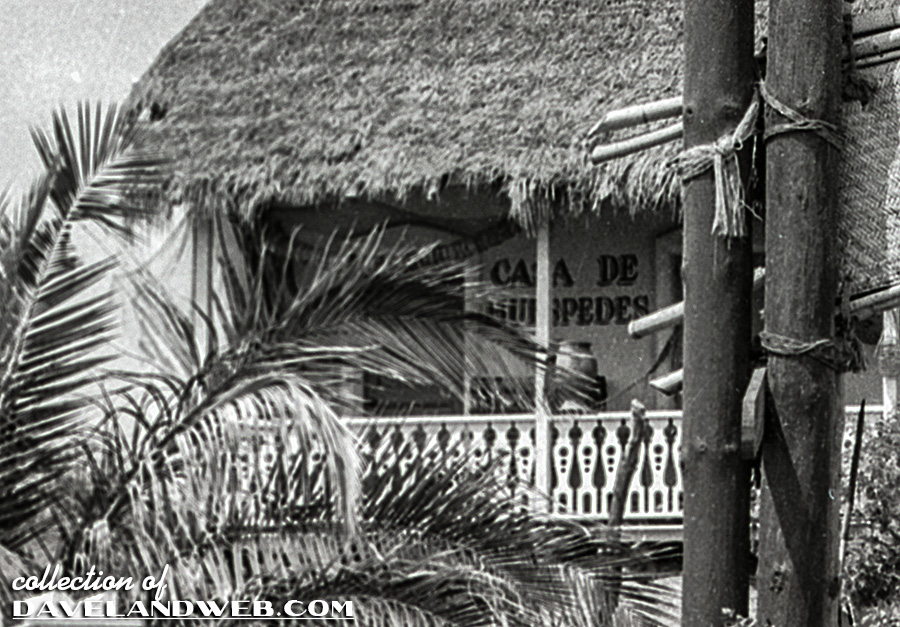 I'd never noticed before the cattle-head detail visible in this detailed view: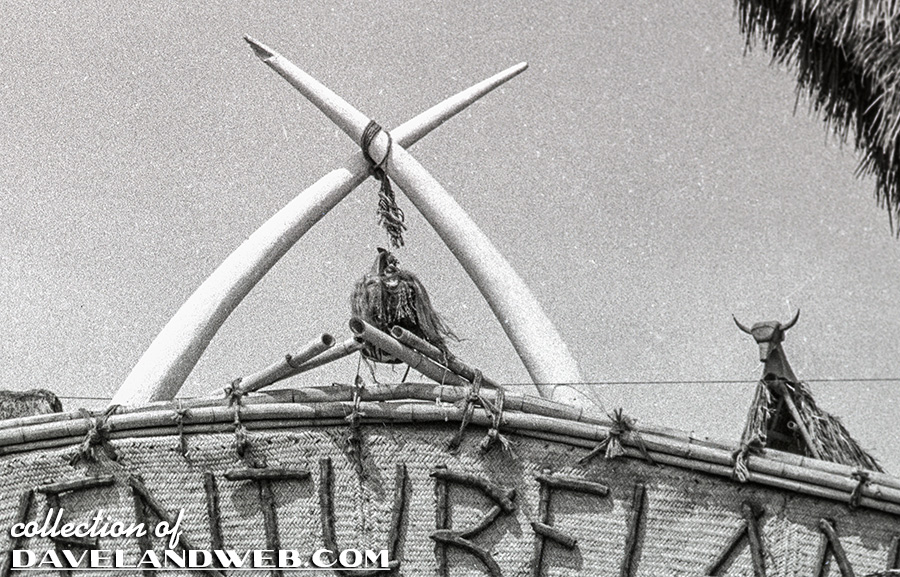 It appears that the skulls had either been temporarily removed or not installed yet: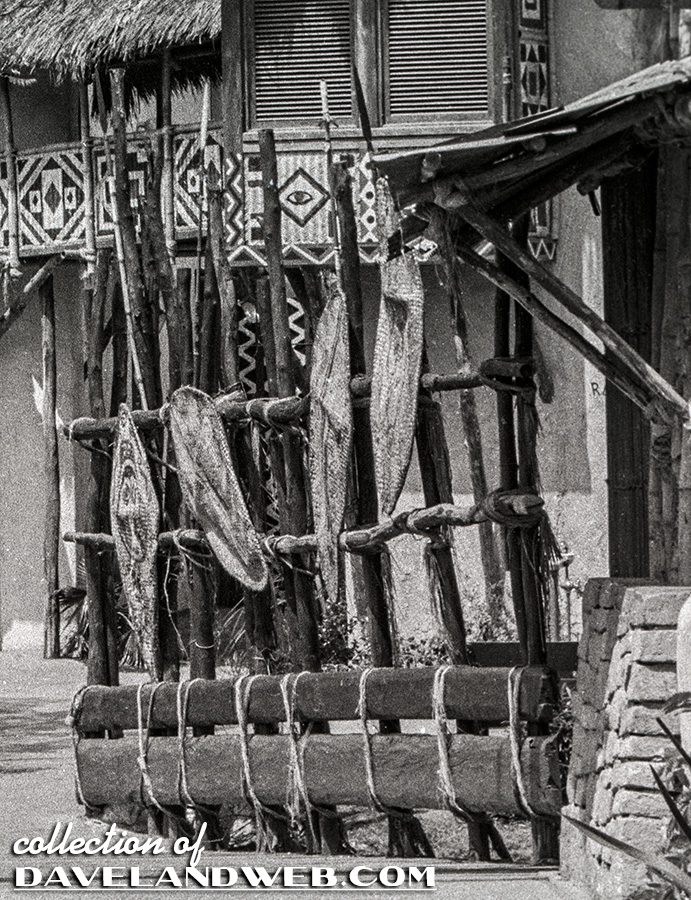 Today, with how the landscaping has grown in and the addition of the Tiki Room, it is next to impossible to get a similar shot. This is about as good as it gets: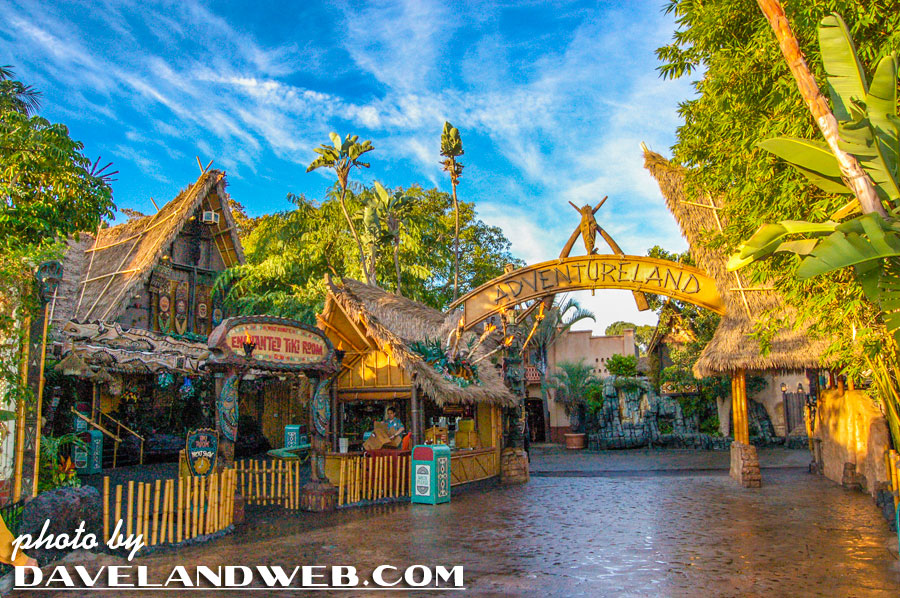 See more Disneyland Adventureland photos at
my website
.