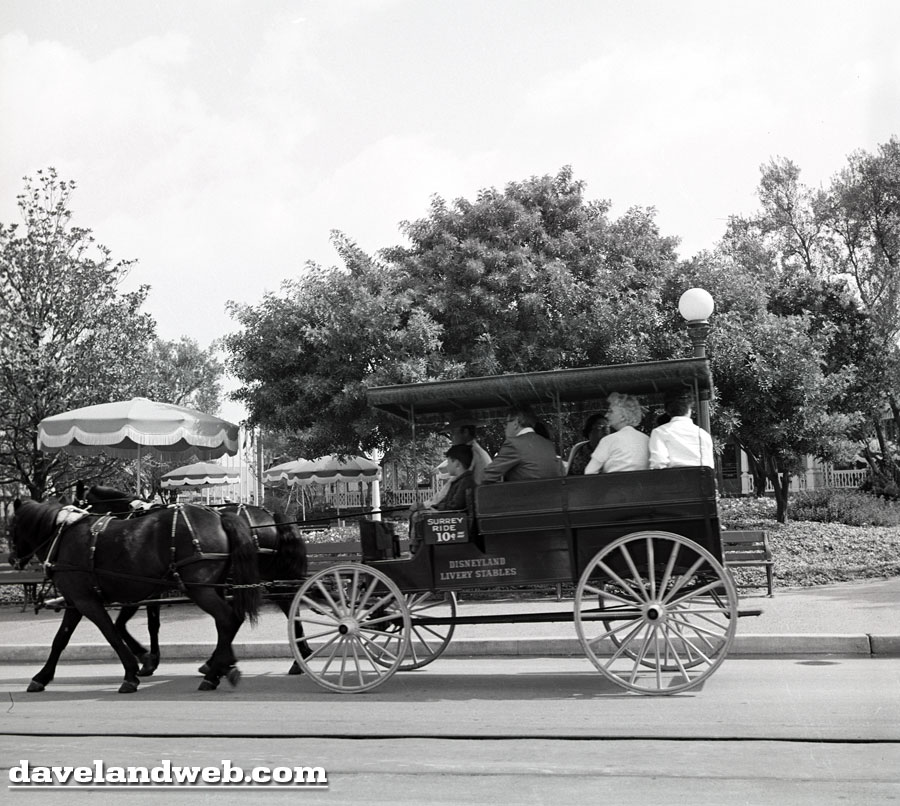 I really love getting a hold of vintage negatives; they give detail just not possible from a print. These two negatives from 1957 are still in good shape. The first one shows a Surrey heading to Central Plaza; Red Wagon Inn on the right, House of the Future ahead!
#2 is my fave; not only do we get a "you are there" Skyway perspective, but a nice overview of the Autopia and the Space Bar.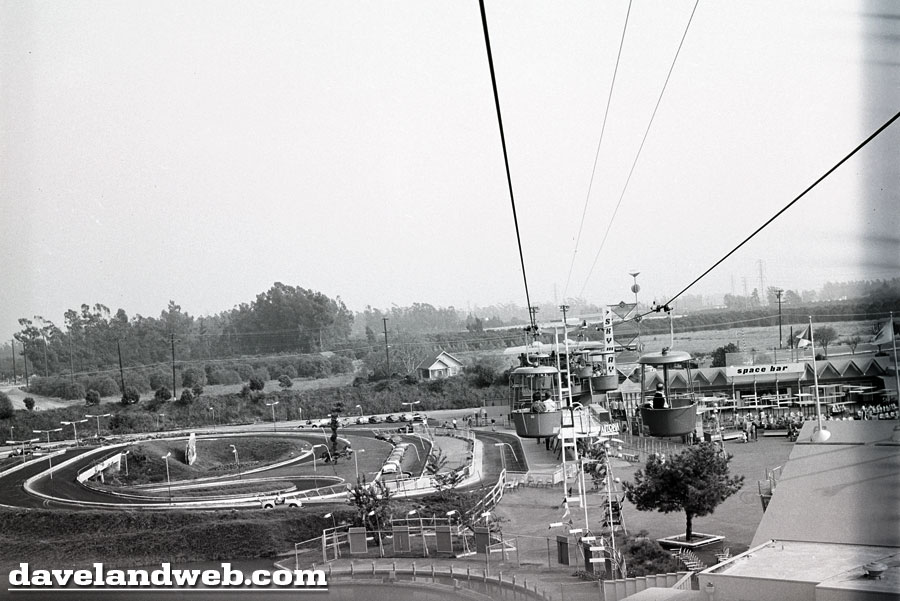 I have included a closeup of the Space Bar area: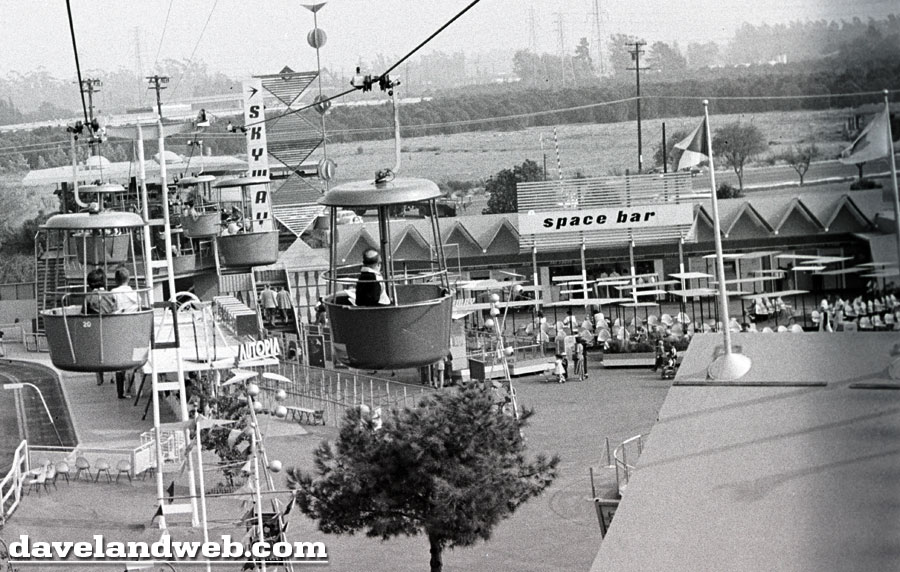 Anaheim sure looks different in 1957! See more Disneyland photos at
my website
.