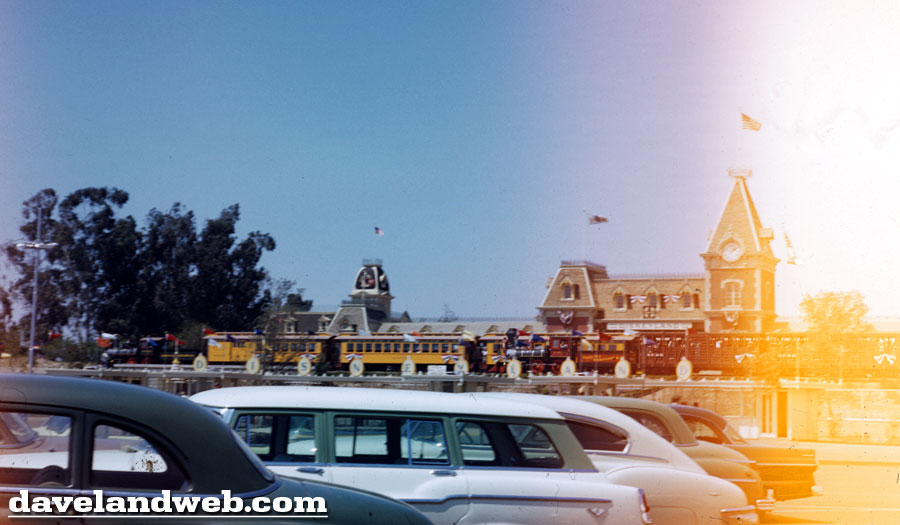 Although this series begins with a shakey overexposed image or two, I promise that you'll enjoy this group of shots taken from Disneyland's first summer. Both the E.P. Ripley and C.K. Holliday are at the Main Street station, visible above some vintage automobiles. Hard to believe that at one time you could park that close to the main gate!
A close-up of the Ripley cruising into the station: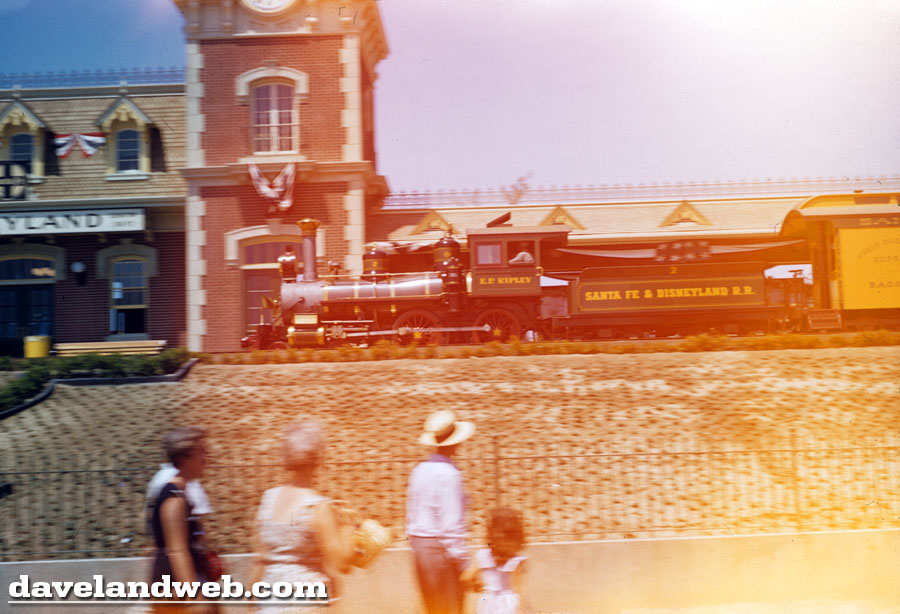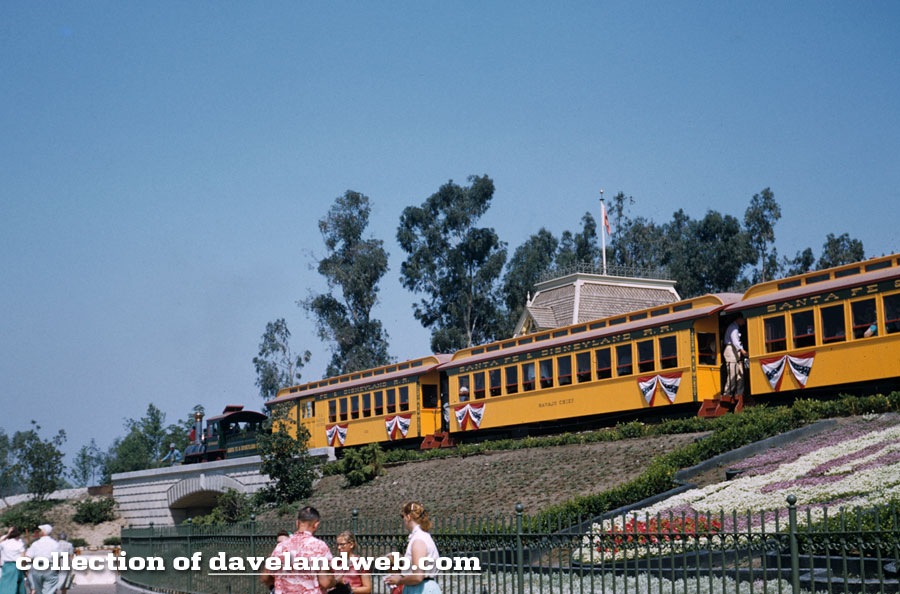 See more Disneyland Railroad photos at
my website
.