For the December 18, 1966 NBC telecast of "Walt Disney's Wonderful World of Color," the episode was titled, "Disneyland Around the Seasons." I am presenting 3 publicity shots for that episode, beginning with a shot from the opening ceremony of it's a small world, showing Walt and Louis B. Lundberg pouring the ceremonial waters from around the world into the small world canal. Lundborg was the Chairman of the Board of the Bank of America, the sponsor of this attraction at Disneyland when Pepsi bowed out after the end of the New York World's Fair.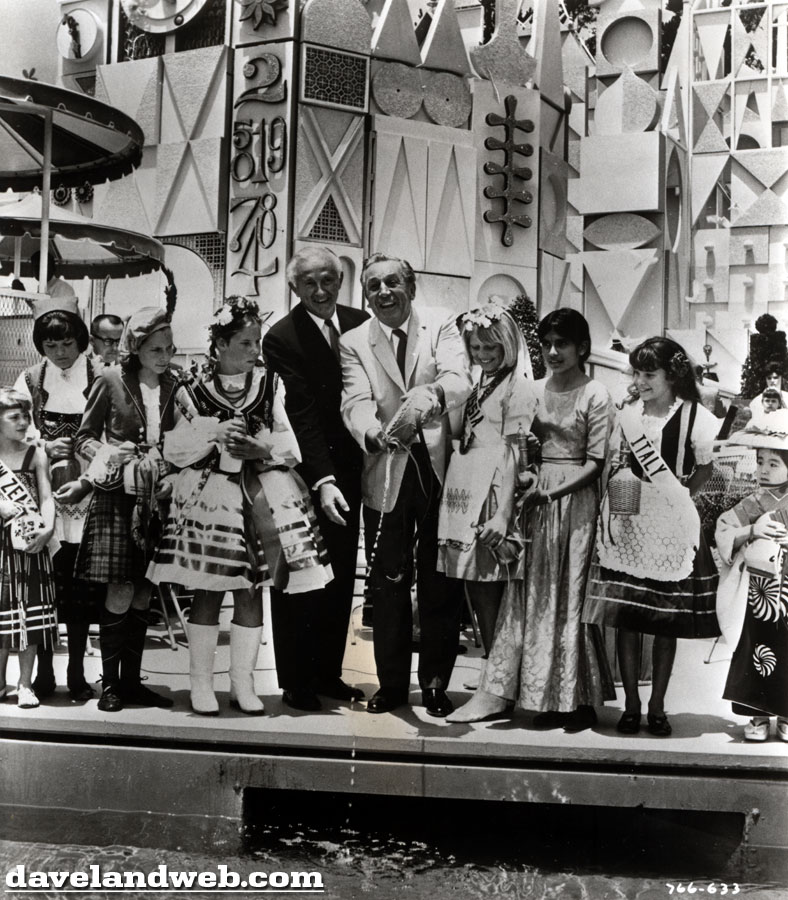 Next up is the Fantasy on Parade, with Mickey on the oversized drum.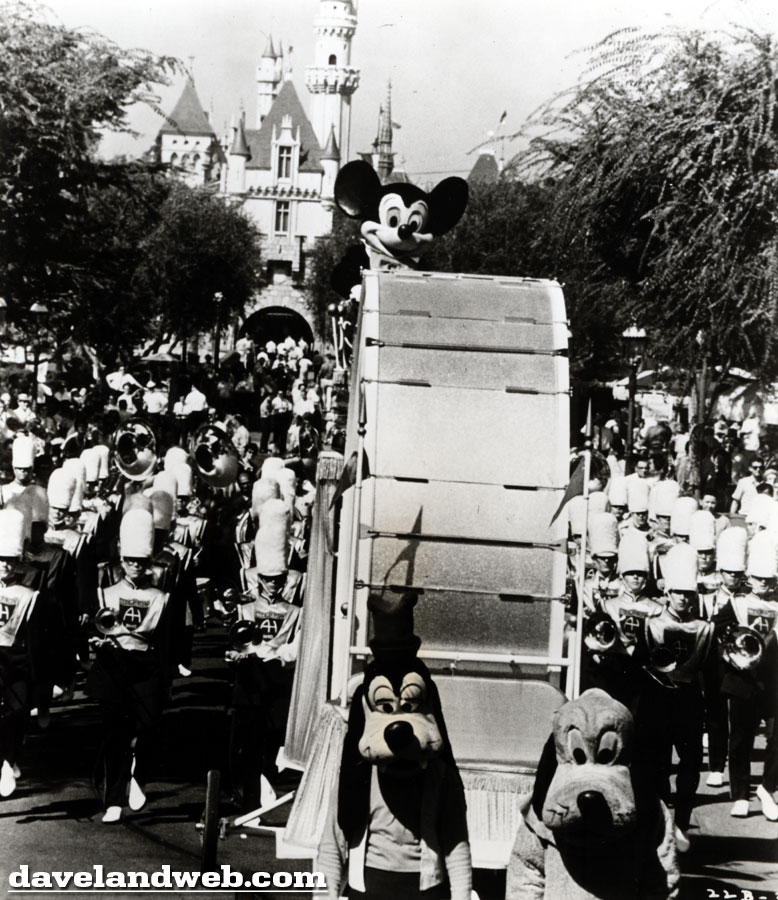 Last, and definitely not least is the Great Moments with Mr. Lincoln attraction at The Town Square Opera House. Voiced by Royal Dano, the life-like three-dimensional figure of the 16th U.S. President amazed guests with its realism and stirring speech, culled from a number of Lincoln's actual addresses.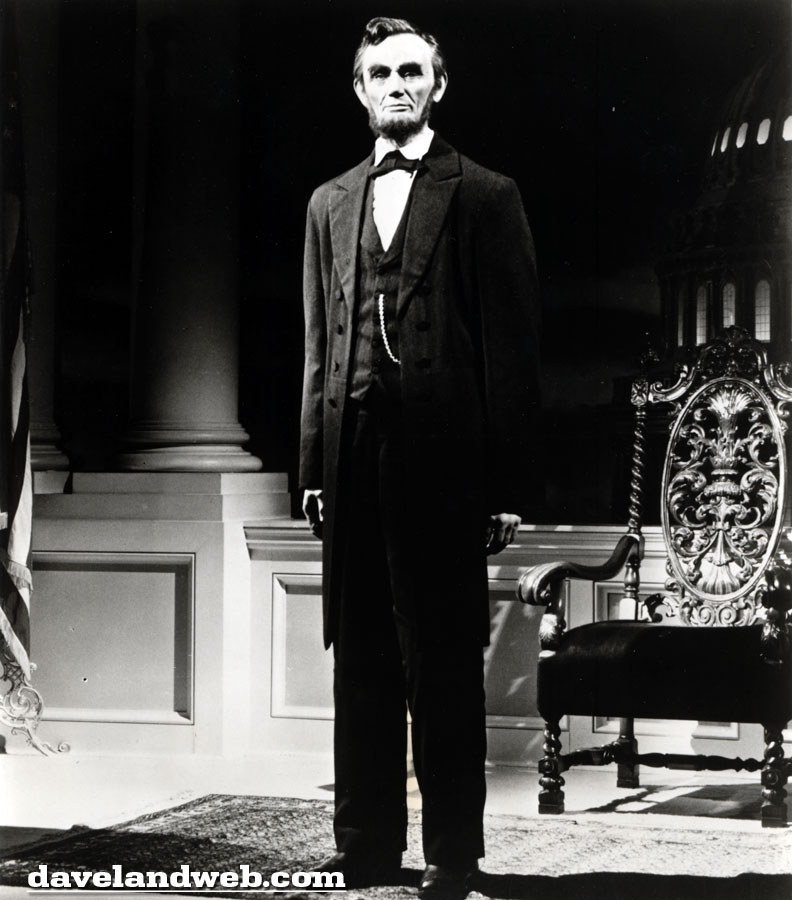 Today, small world has recently been refurbished and polished to like-new perfection, parades still attract guests, causing them to reserve prime seating spots along Main Street at least 2 hours or so before showtime, and Mr. Lincoln is only months away from his re-debut.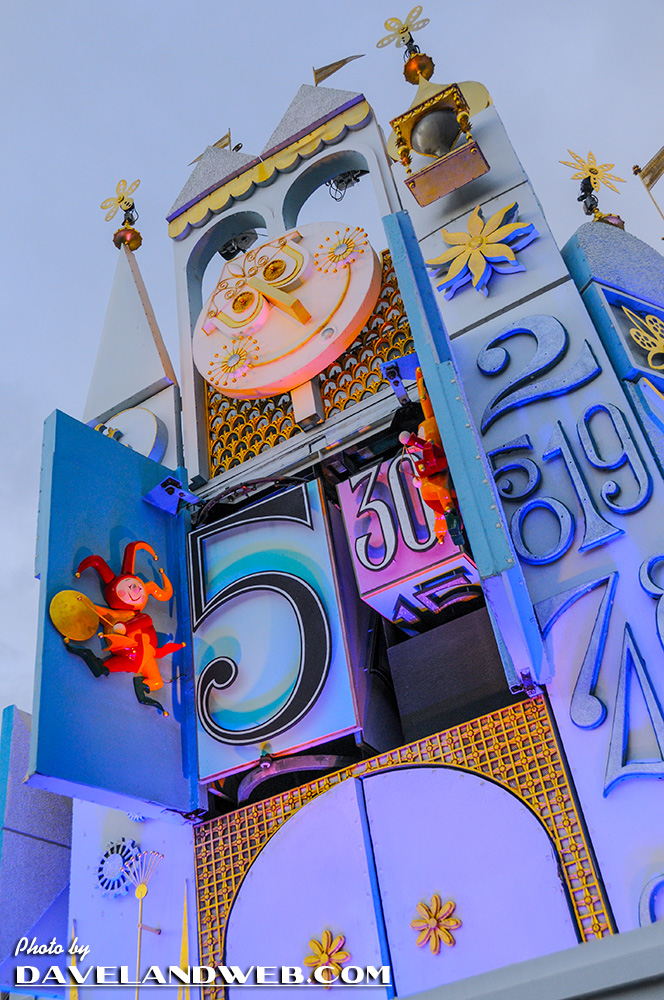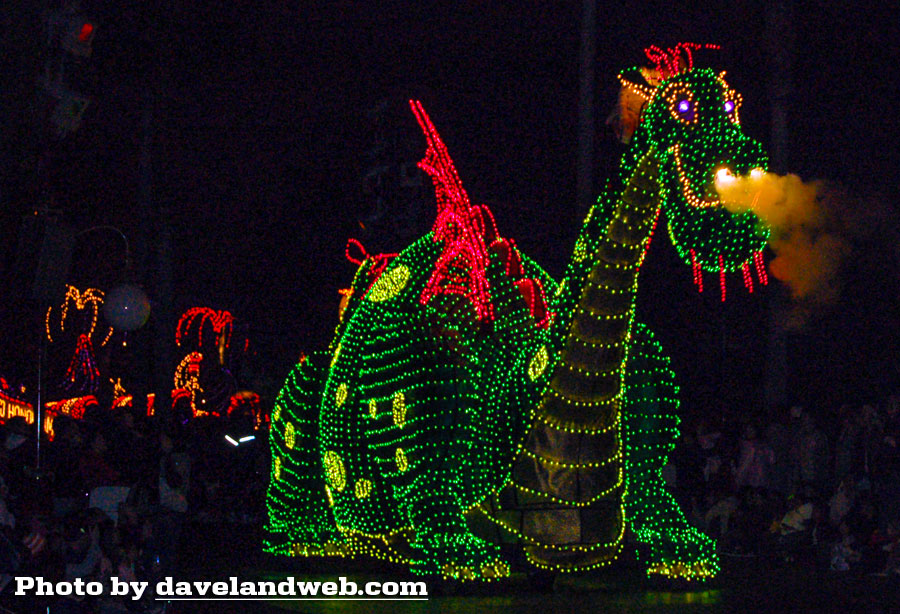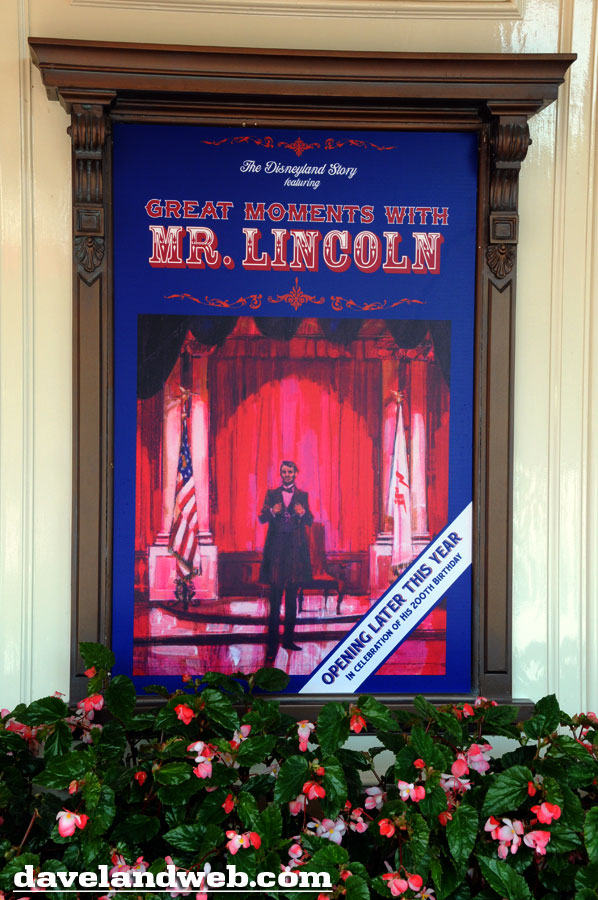 See more Disneyland photos at
my website
.