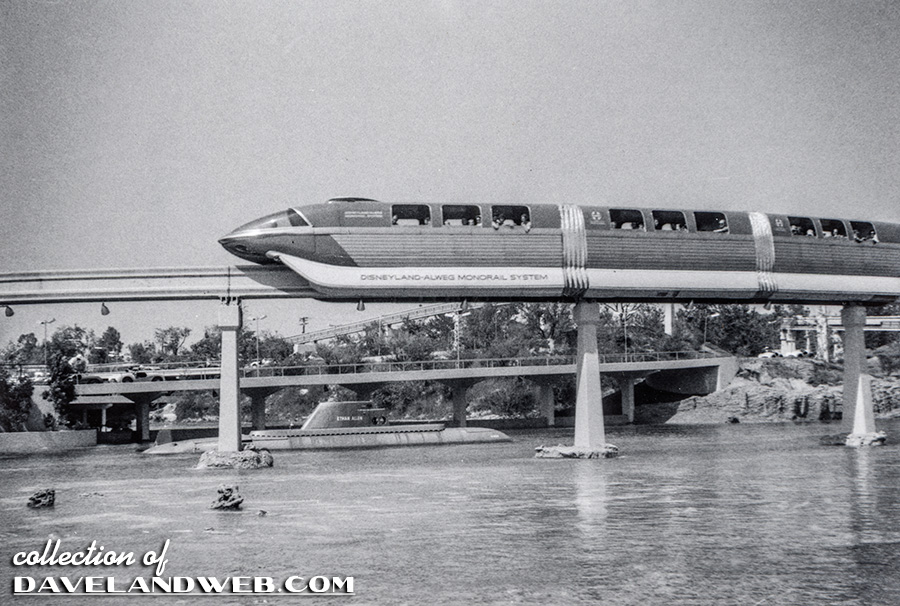 Two Monorail shots from this batch of bw images. The first shot shows a lotta' layering: The Monorail, The Submarine Voyage, and even a glimpse of the Tomorrowland Autopia.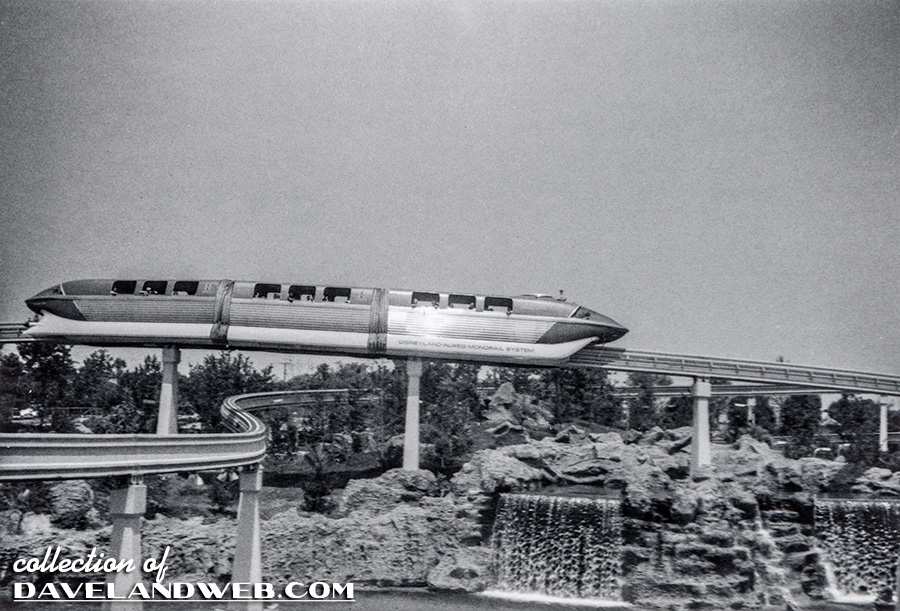 On my most recent trip to the park, I got a shot of the Orange Monorail at the station, getting ready for another test run: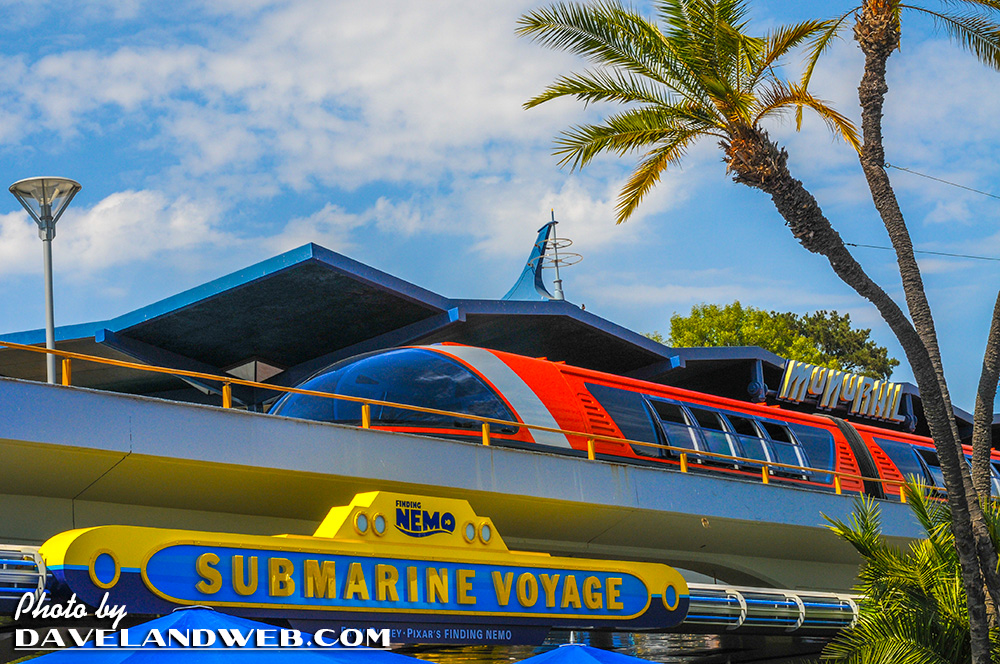 And glimpsed the Blue Monorail in action from the vantage of the Tomorrowland Train Depot: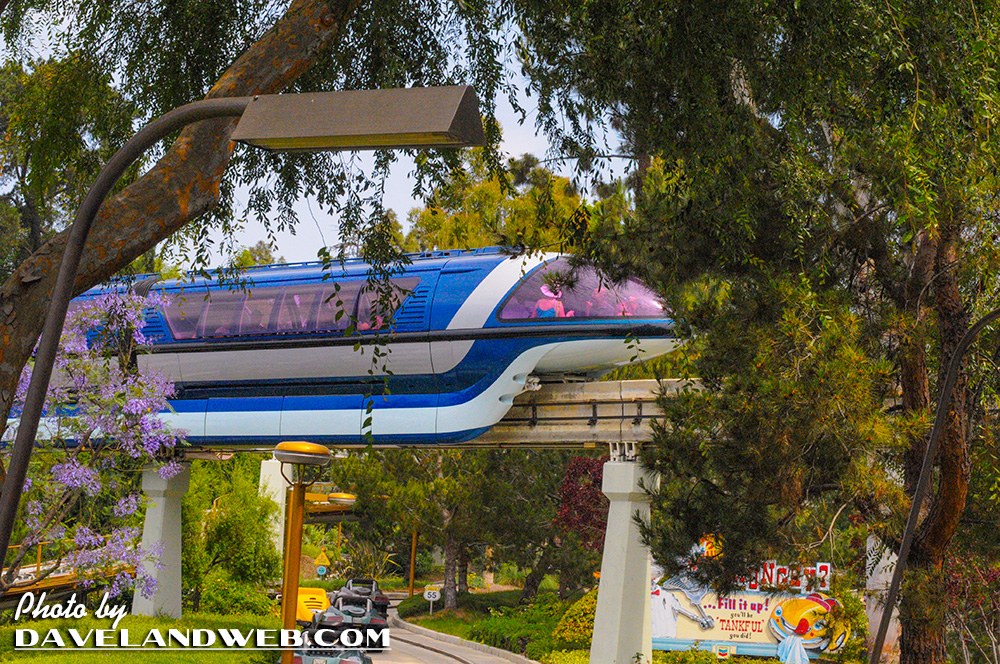 I love the sleek new look, and truly hope that Disneyland is able to fix the ongoing cluster-bleep that has plagued this new batch of Monorails. Walt had it right when he saw the transportation potential for the Monorail. Interestingly enough, I recently read that the plans for the Vegas to Anaheim train/Monorail have been scrapped. See more Disneyland Monorail photos at
my website
.