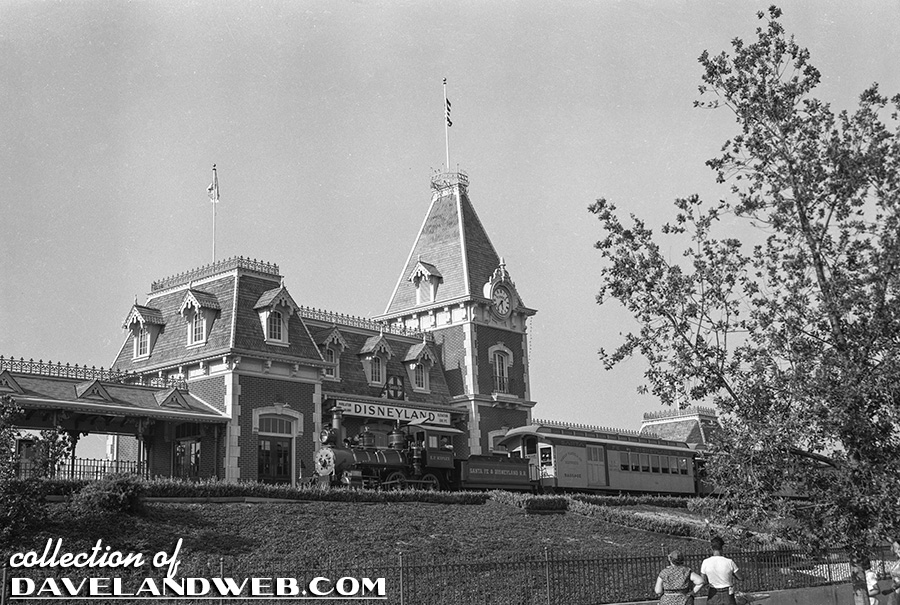 While I am in the middle of very late spring cleanup, the next few posts will be short. This image is from a vintage bw neg; love getting those, as they are great for zooming in to catch the details. Although undated, this was most likely shot during the park's initial few years, as there are no posters on the concrete wall in front of the floral Mickey. The E.P. Ripley arrives at the Main Street Station, pulling RETLAW 1 behind.
For all you train nuts, here's a closeup of the engine & baggage car: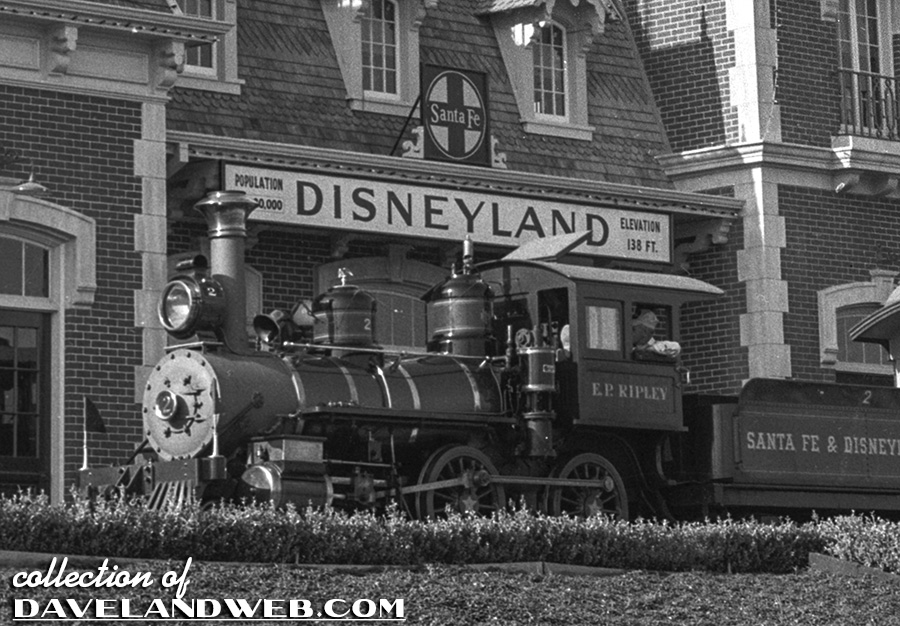 In an even closer zoom, it appears that there are china cups hanging in the front portion of the baggage car, along with a few lanterns.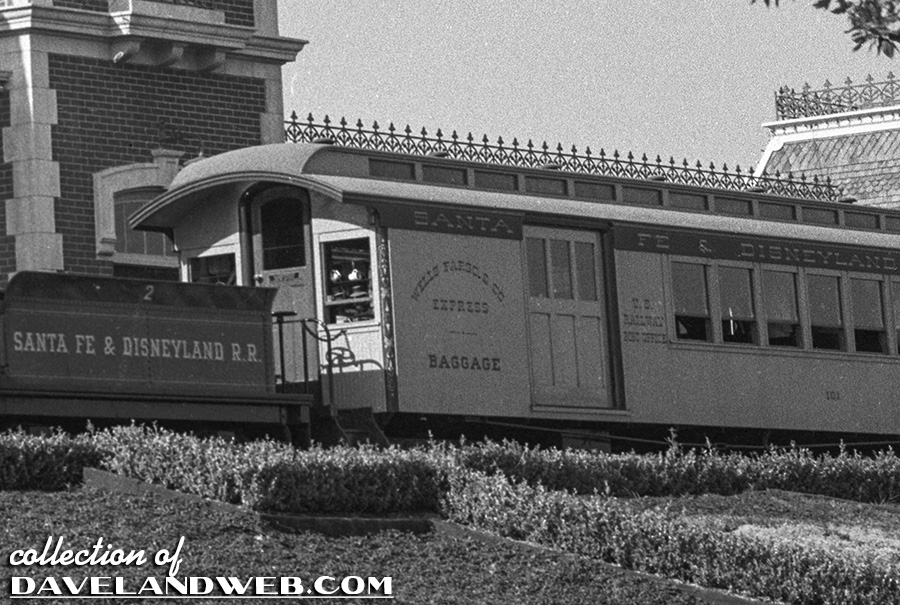 See more Disneyland Railroad photos at
my website
.