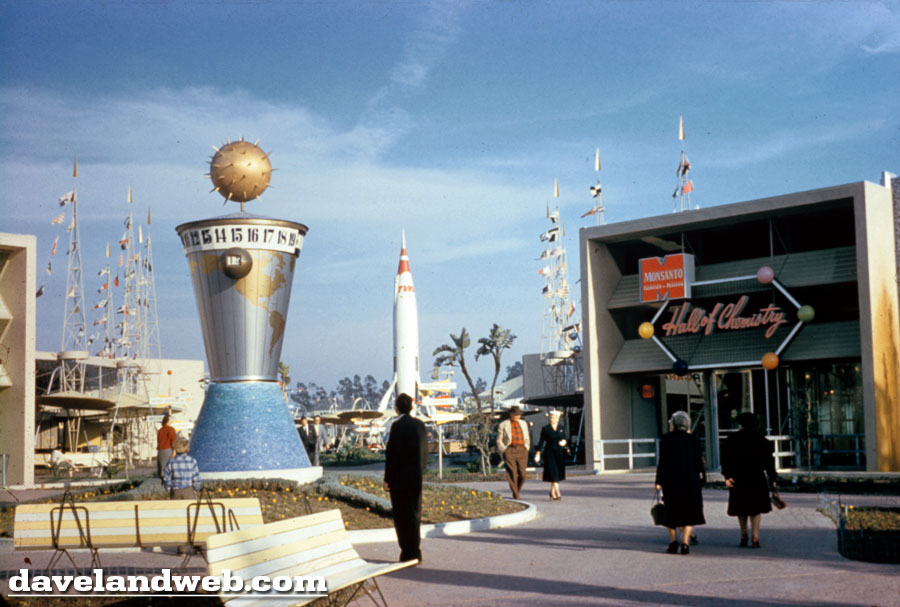 Today, Treasure Tone takes you through Tomorrowland. Just to answer the question of why Treasure Tone colors seem much more durable than Panavue...most of that has to do with film stock. Those who collect slides know that the old Technicolor slides hold their color values much better than the film stocks produced after the 1960's. Just a sad fact of life. The dyes used before the 1950's were much more stable and have a longer shelf life. But back to the biz at hand...here is a great view of the Tomorrowland entrance, free of congestion. Anybody able to read the Clock of the World and decipher the date of this gem? On the right is the Monsanto Hall of Chemistry. Photo #2 shows the Hall at night. Once again, anyone able to decipher the date from this shot will be my new best friend...at least for today.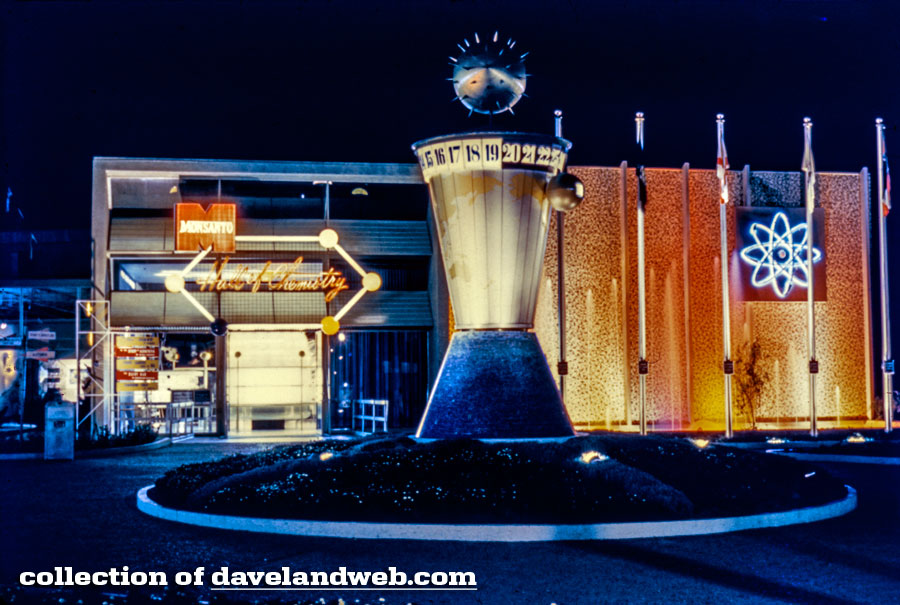 The feeling of the Astro Jets is captured perfectly here in this night shot. Hope none of you get dizzy from staring at this one!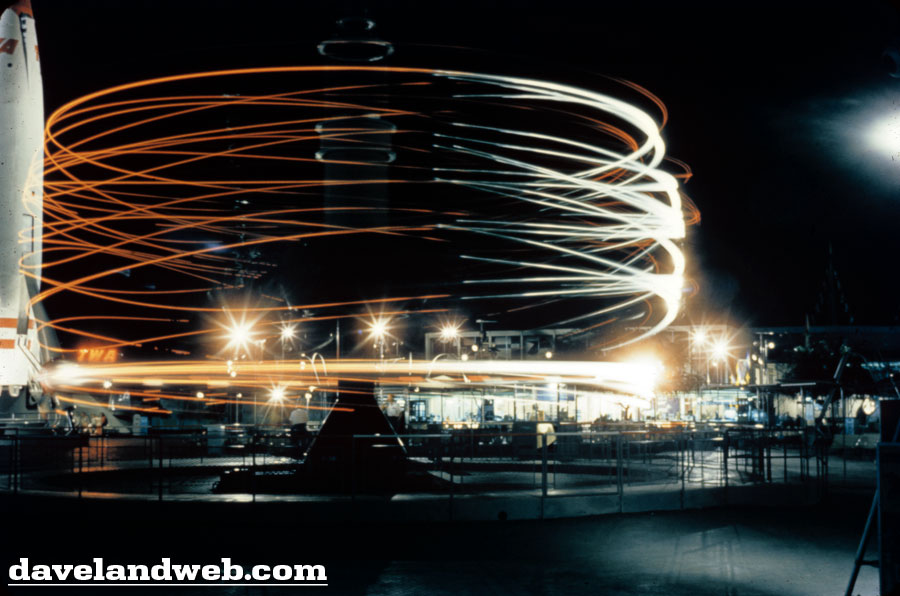 Here's a repeat of the nighttime Moonliner shot, complete with detail view: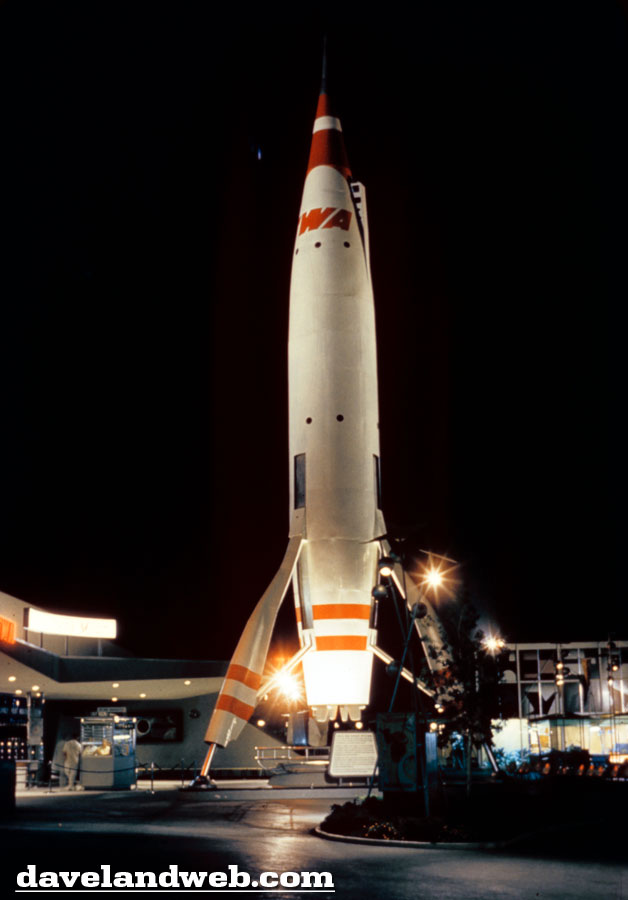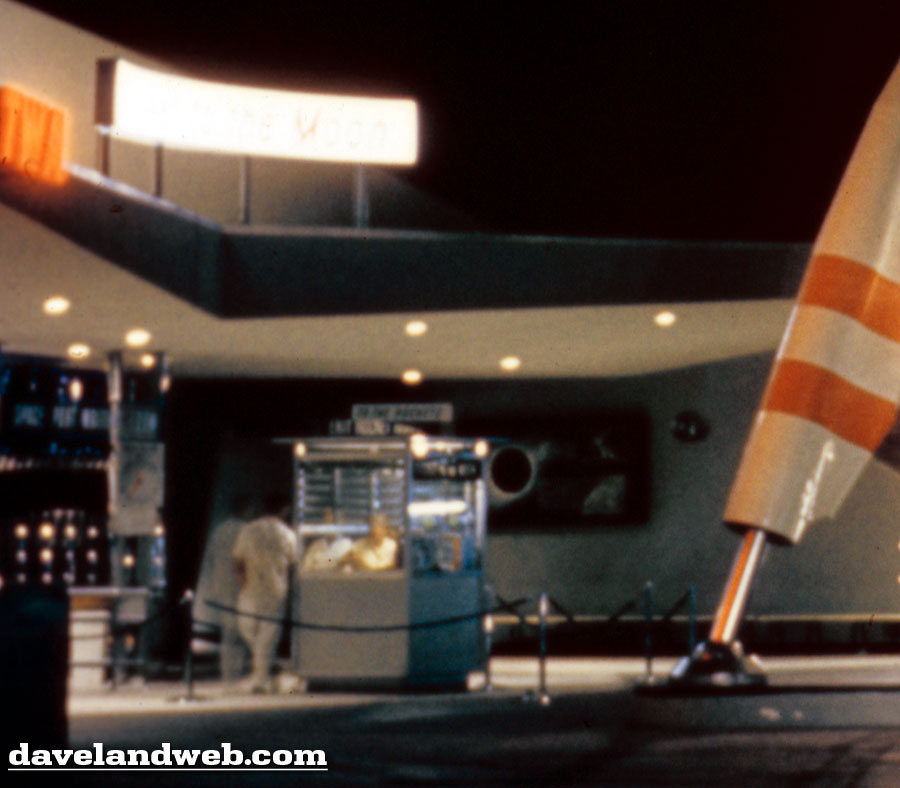 One more day of Treasure Tone! See more Disneyland Tomorrowland photos at
my website
.