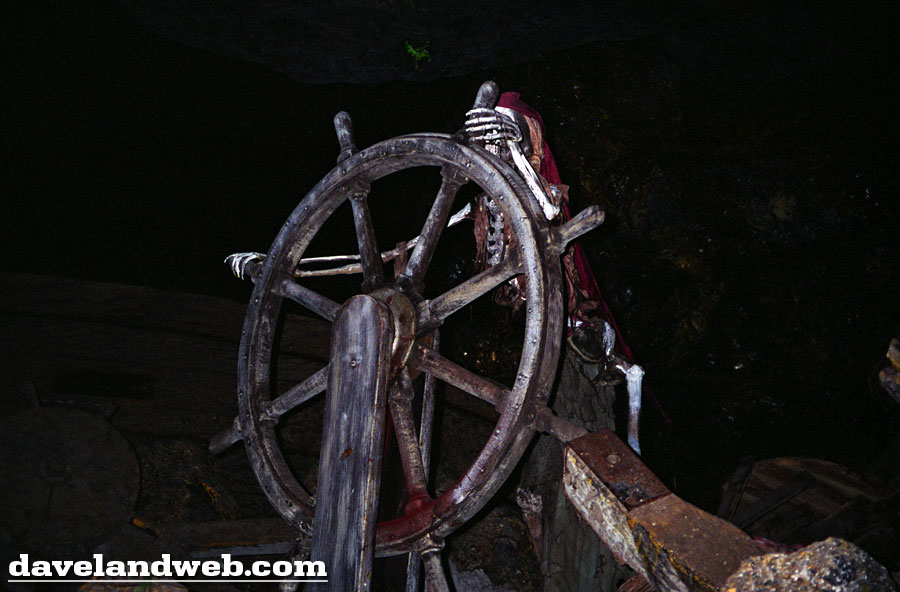 This has always been one of my favorite scenes from this attraction: the skeleton piloting the ship, with the wind and the lightning going like crazy. I captured this one back in 1993, using a flash. Obviously, this was before I repented and mended the ways of my youth.
This next shot I took in January 2003:
May 2007: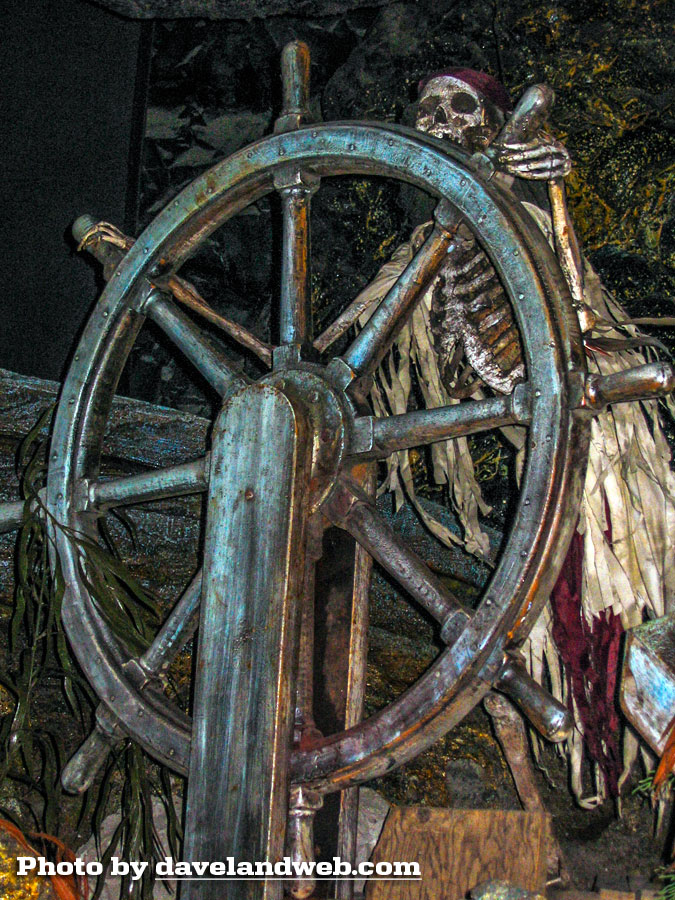 Now that I no longer use a flash, trying to capture this scene just as the lightning hits can be very challenging!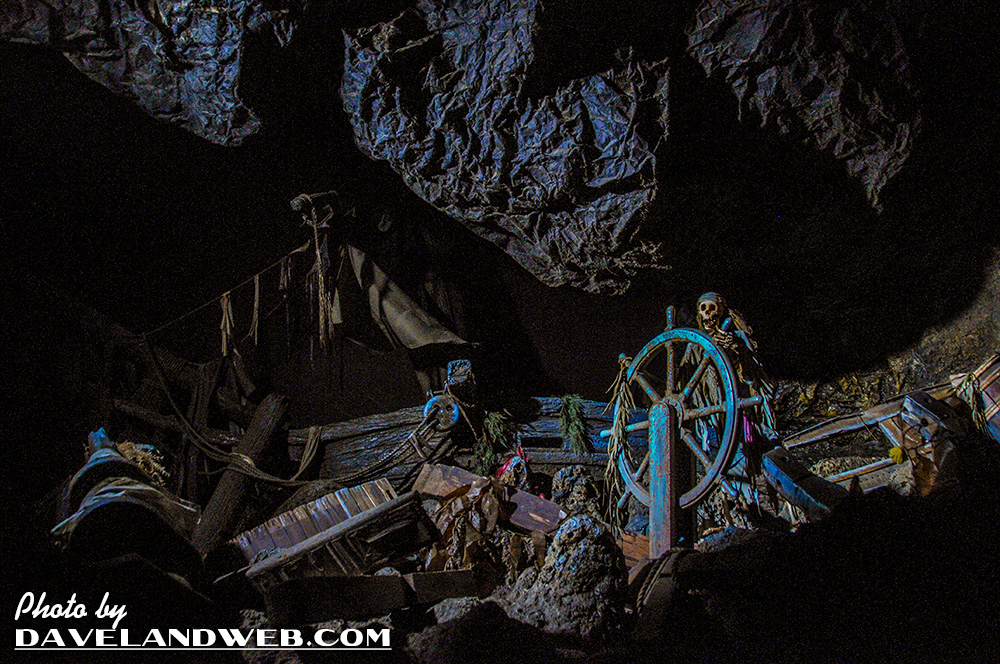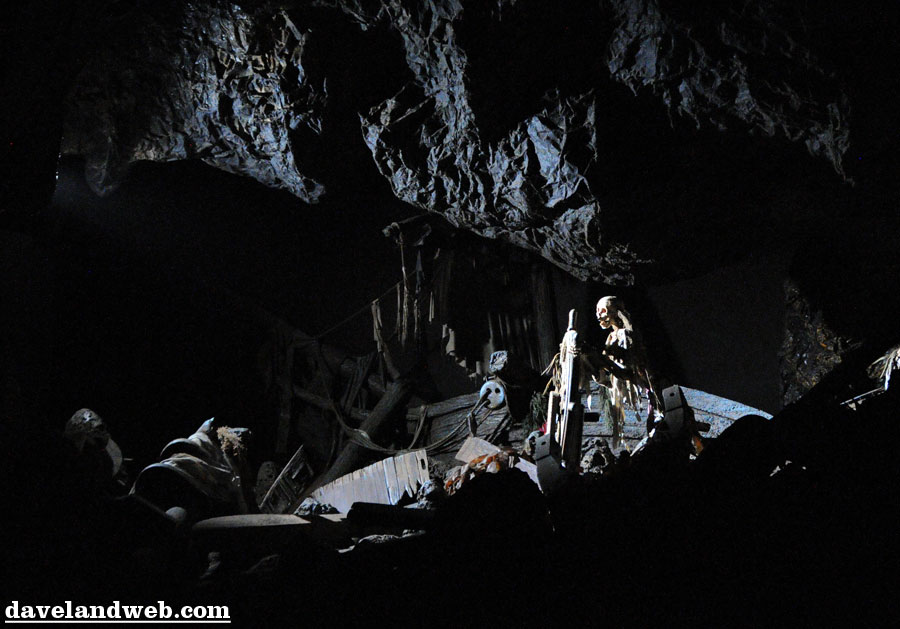 See more Disneyland Pirates of the Caribbean photos at
my website
.