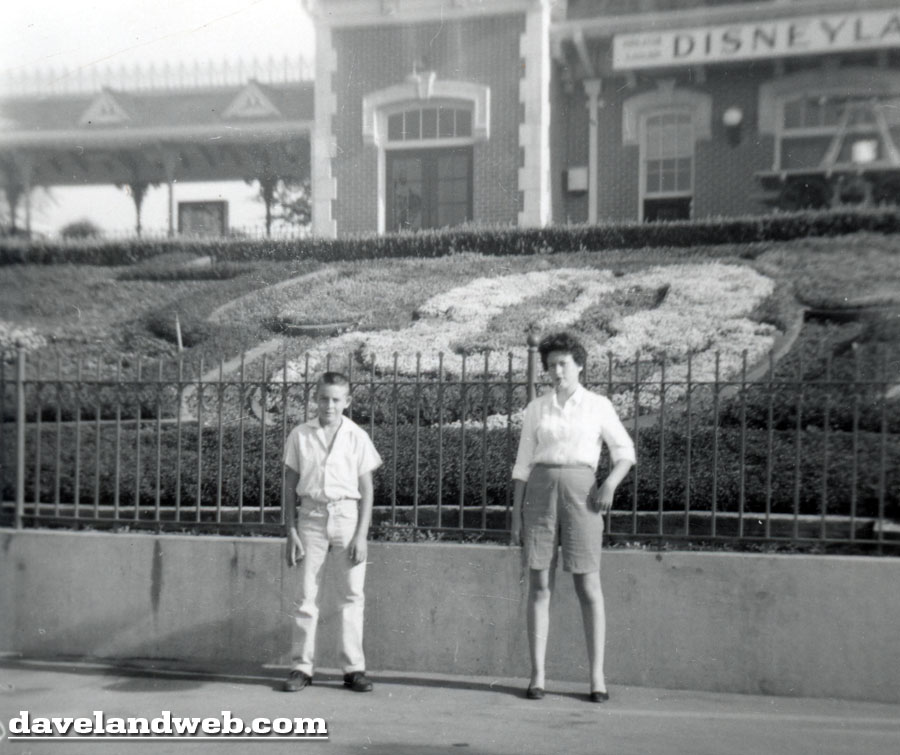 Yesterday, we were batting 100%; today's quartet is 50%. Half of what you see in these photos still exists at Disneyland today, starting off with what most people see and experience as they enter Disneyland for the first time: The Main Street Train Station. This quartet is undated, but I am guessing around 1959. The Kalamazoo Handcar is positioned on the tracks. Over in Fantasyland this closeup of the Chicken of the Sea Pirate Ship Restaurant was shot: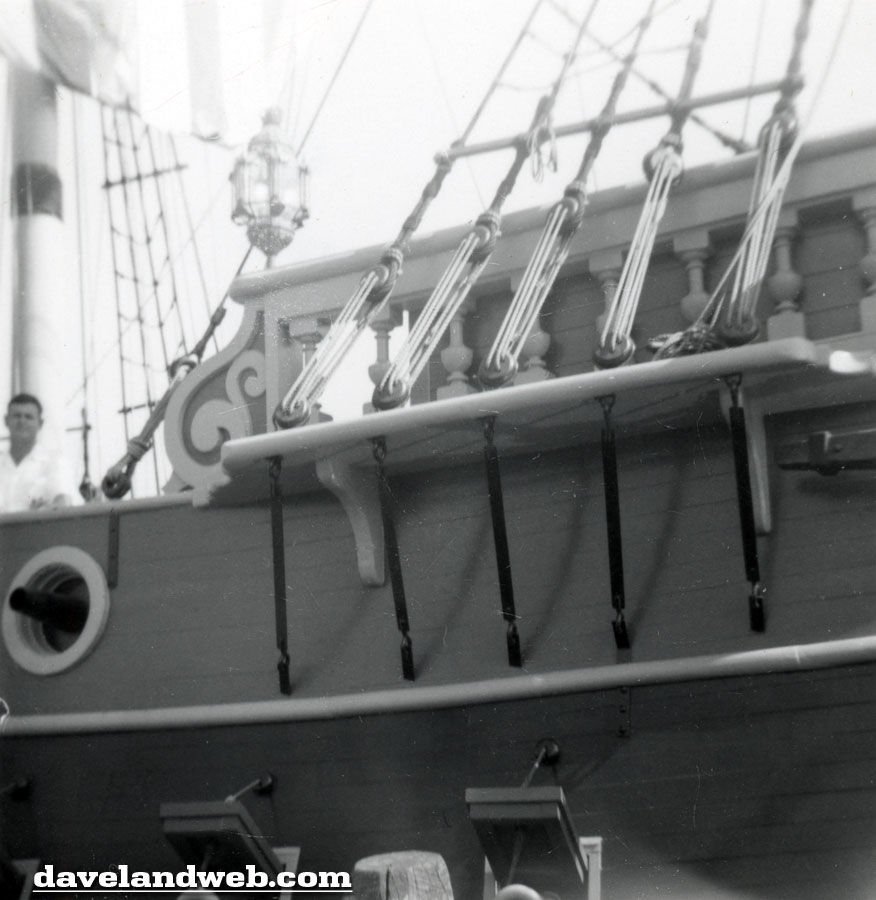 The Mark Twain is stationed at the dock of Frontierland, with a scowling young lass exiting the area quickly.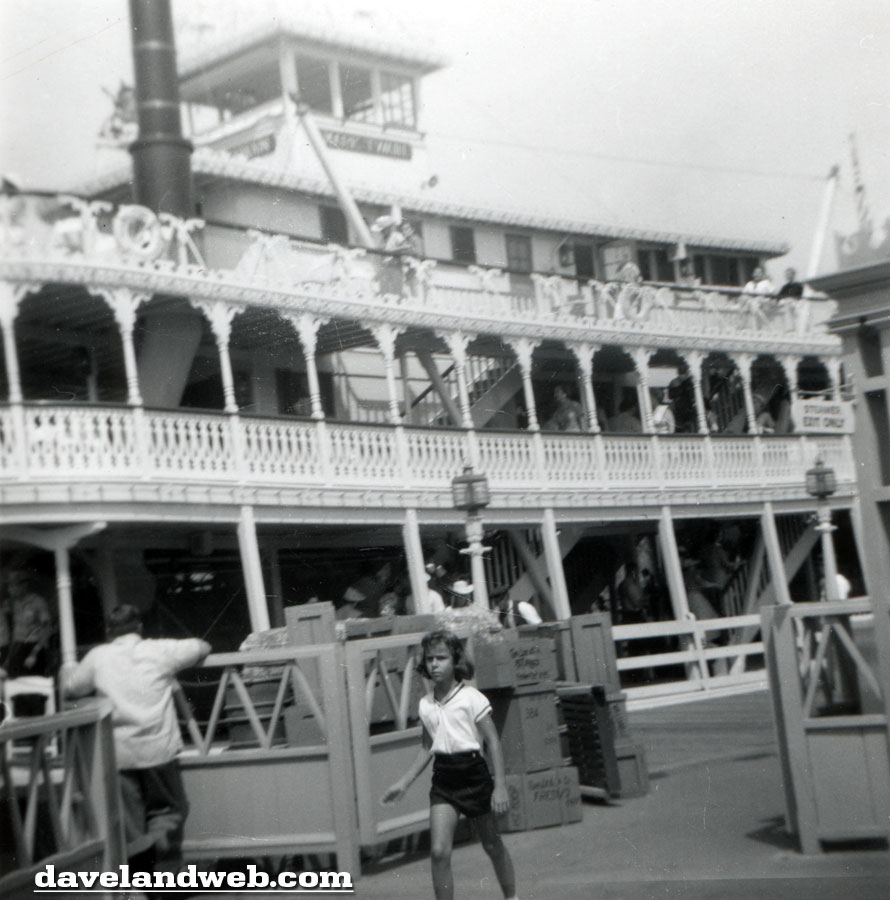 Last but not least is this shot from the Motor Boat Cruise, with the Fantasyland Train Station in the background. Despite the Boat being on a track, this teen is hamming it up for the camera, trying to make it look like he is carefully steering.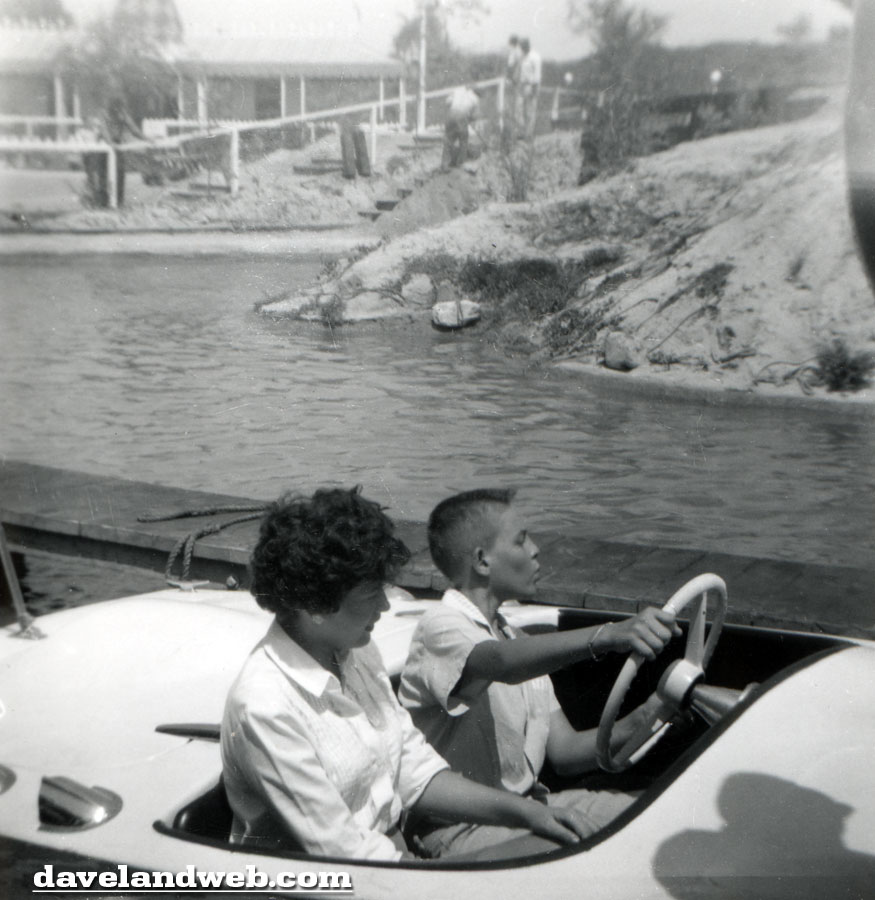 See more Disneyland photos at
my website
.