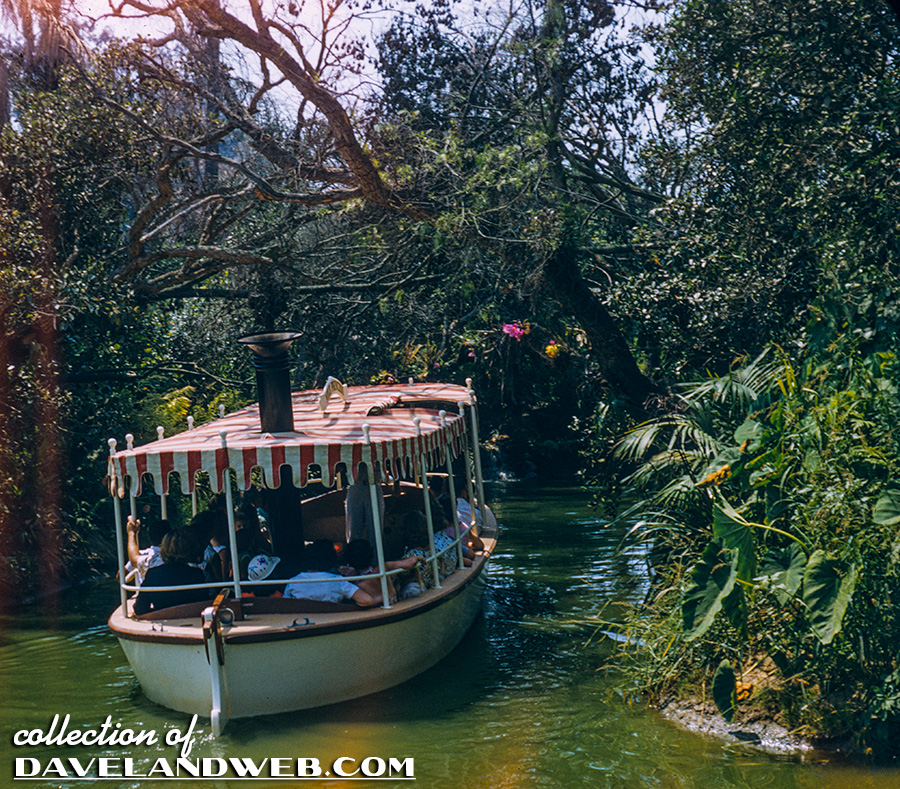 I hope you readers don't mind getting a double-shot of the Jungle Cruise! These photos from the first summer make up in rarity what they lack in clarity. Shot number one is of the boat and a closeup of the fun souvenir construction helmet that little tykes could purchase.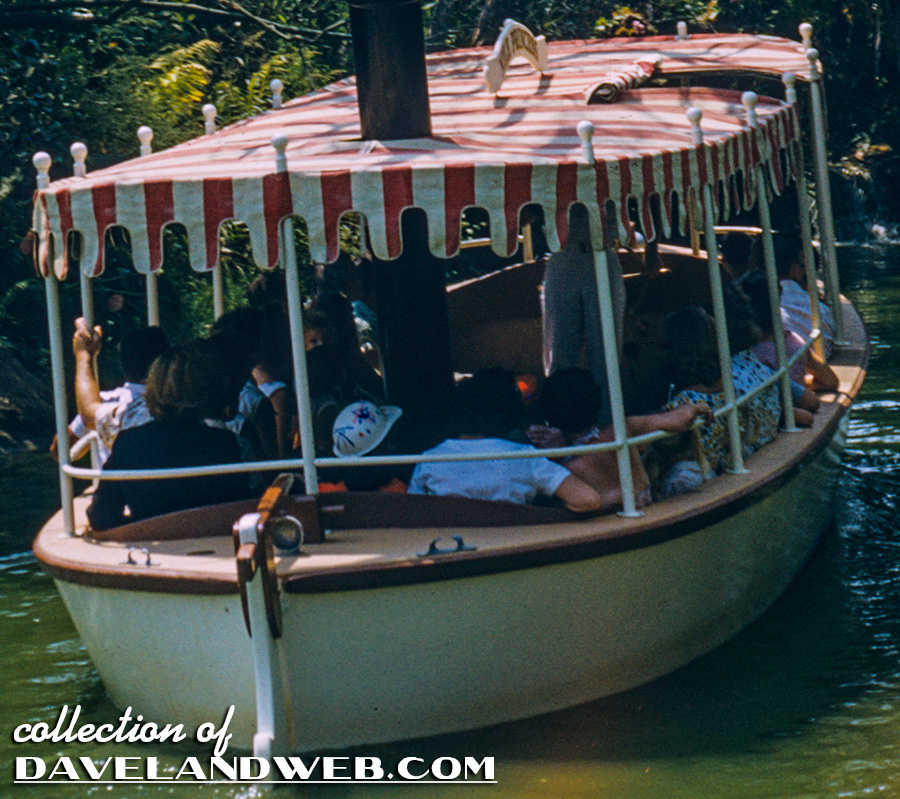 The lanai, visible from the dock: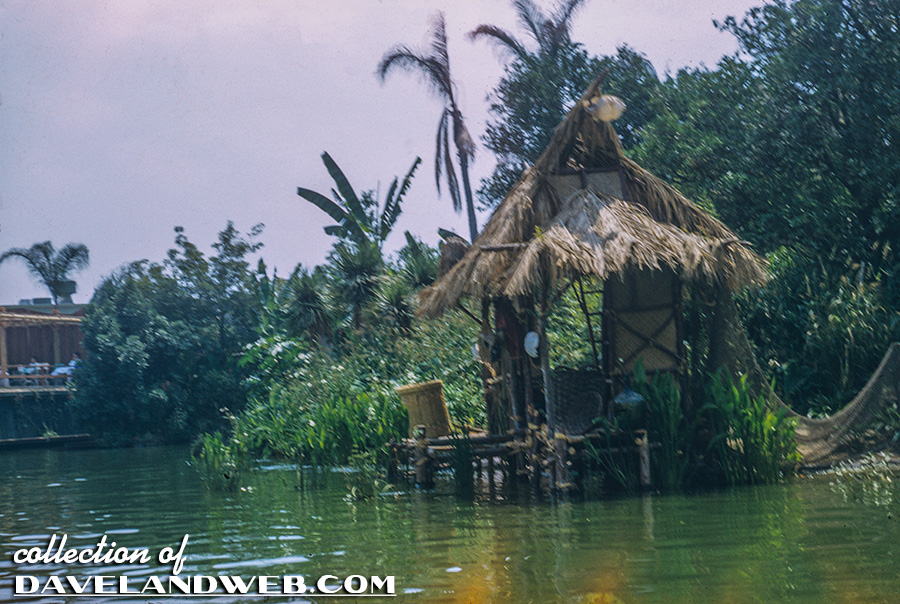 This African Bull Elephant was charging so fast that it was impossible to get a steady photo!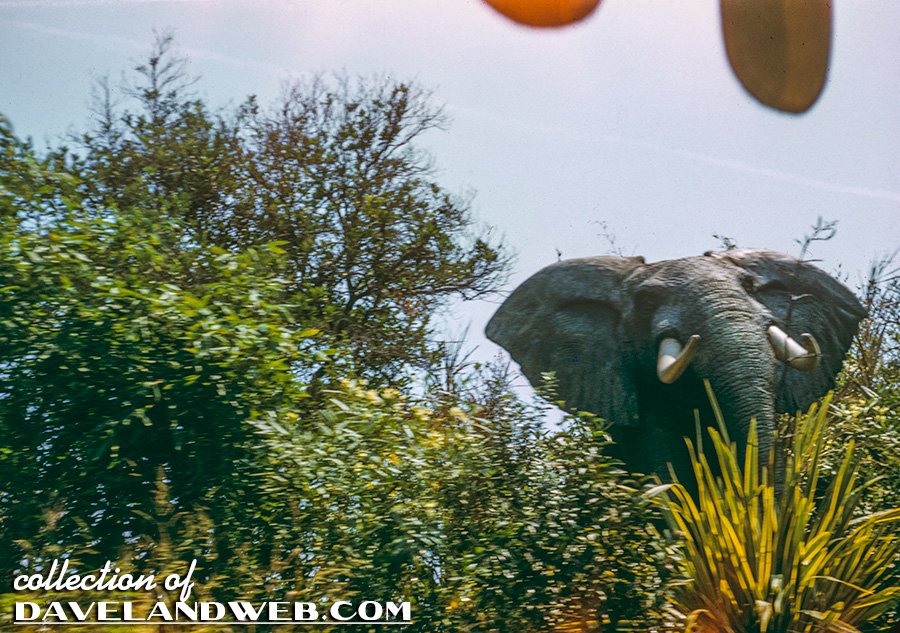 The Ancient Shrine is being invaded by the swinging monkeys that were eventually removed: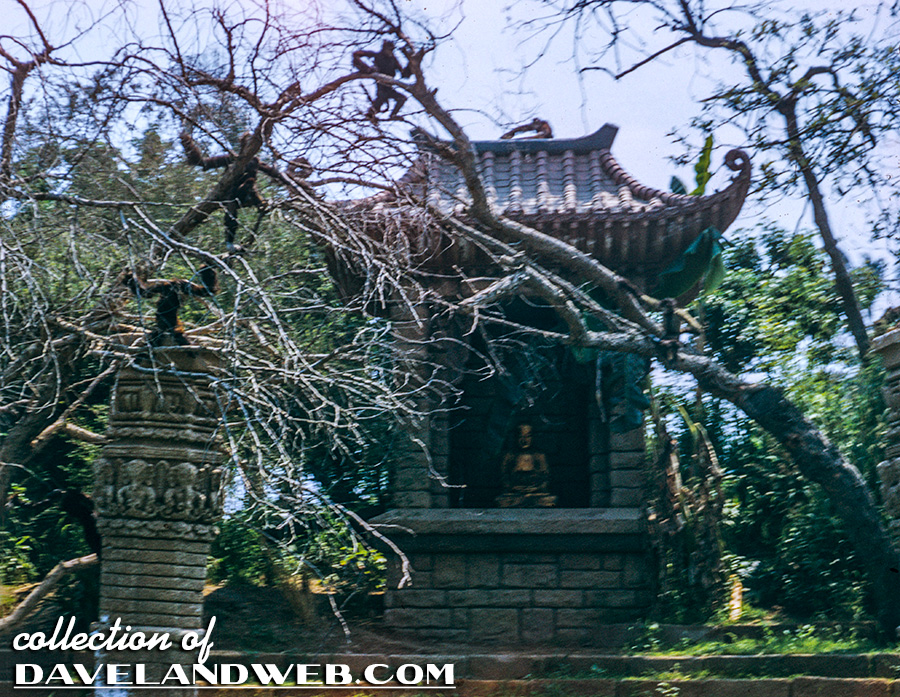 Another swiftly moving animal, the charging Rhino is comin' right atcha'!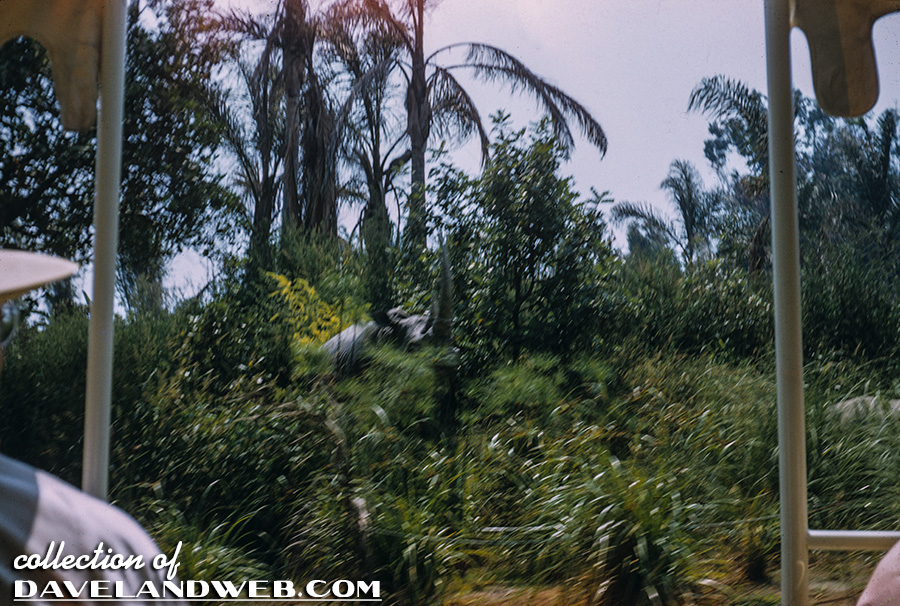 And the natives, hiding behind the log, waiting to hit unsuspecting guests with their spears: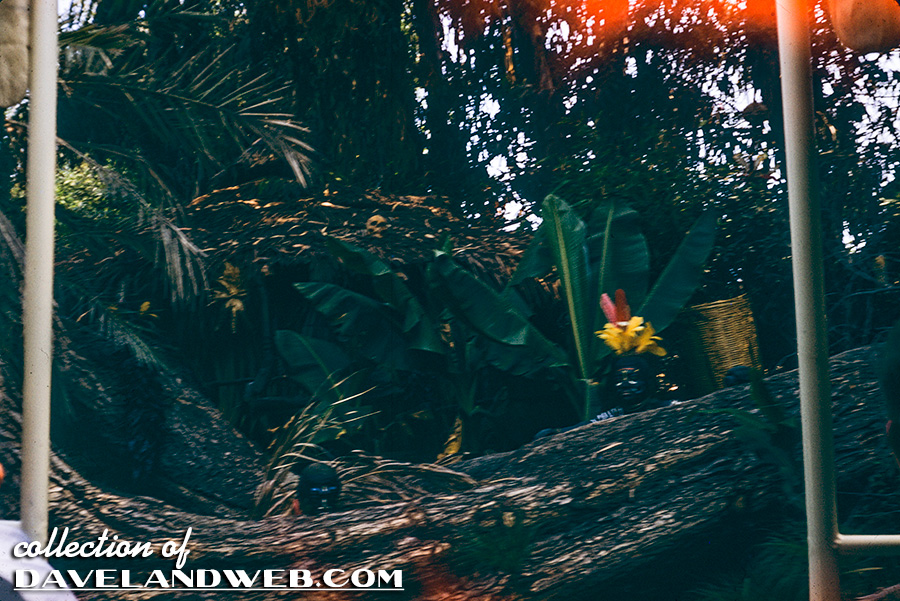 See more Disneyland Jungle Cruise photos at
my website
.