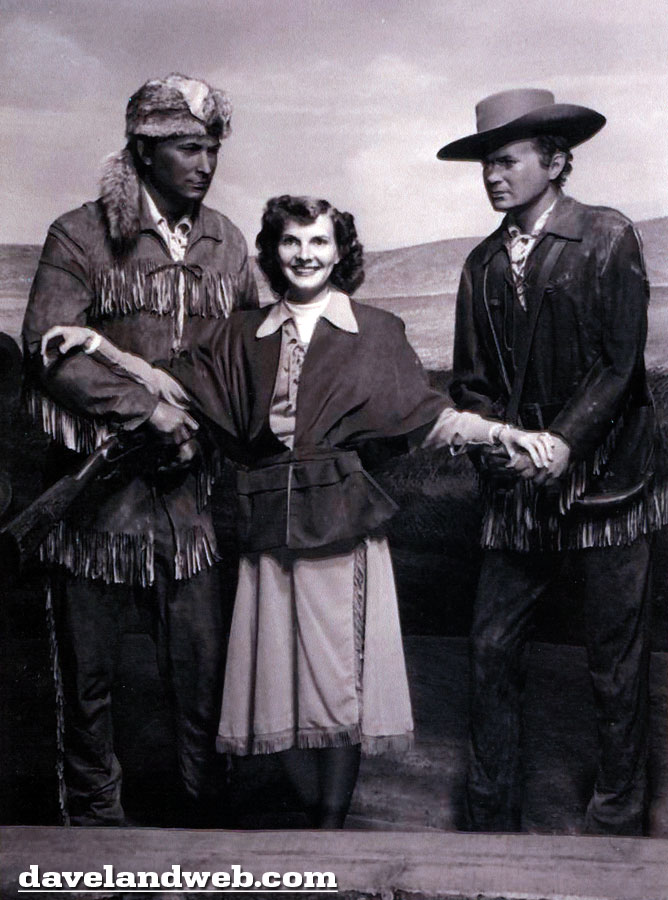 First, I truly want to thank all of those who took the time yesterday to drop a line about my 3 year anniversary. It is truly appreciated and one of the main reasons I really enjoy blogging; getting the feedback and positive comments really makes this a lot fun and a great educational process for me. Today will be a quick post though...but hopefully still enjoyable. I am posting 3 photos of the wax statues of Davy Crockett & George Russel that were located in the Frontierland Arcade. Guests were able to pose alongside these TV-Land favorites. Not bad either when it comes to resembling the real Fess Parker & Buddy Ebsen! The first photo from 1956 is from the collection of a Daveland reader, and it shows her mother, Shirley Sowder, who was a cast member.
The other shots show various children who are living every child's dream from the 1950's!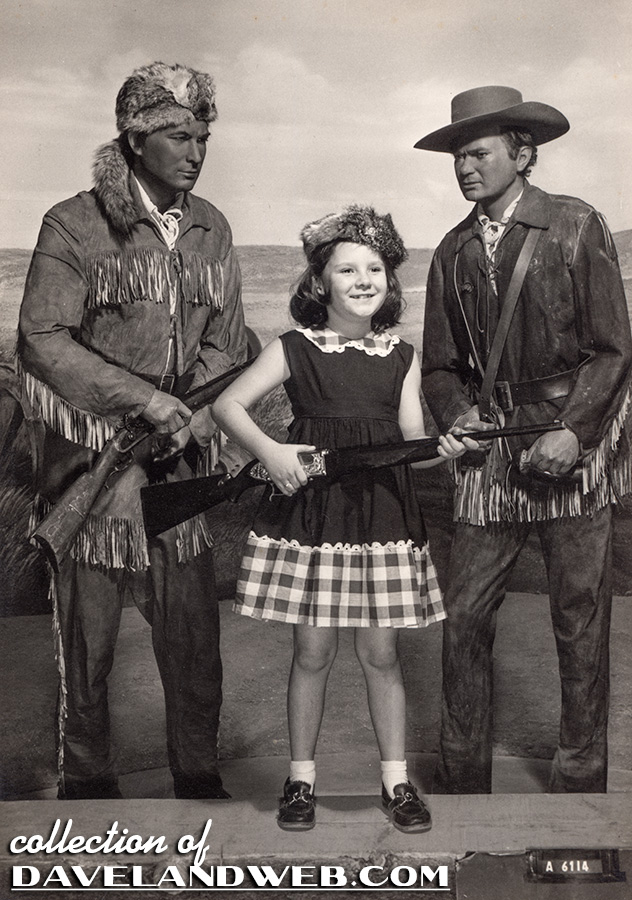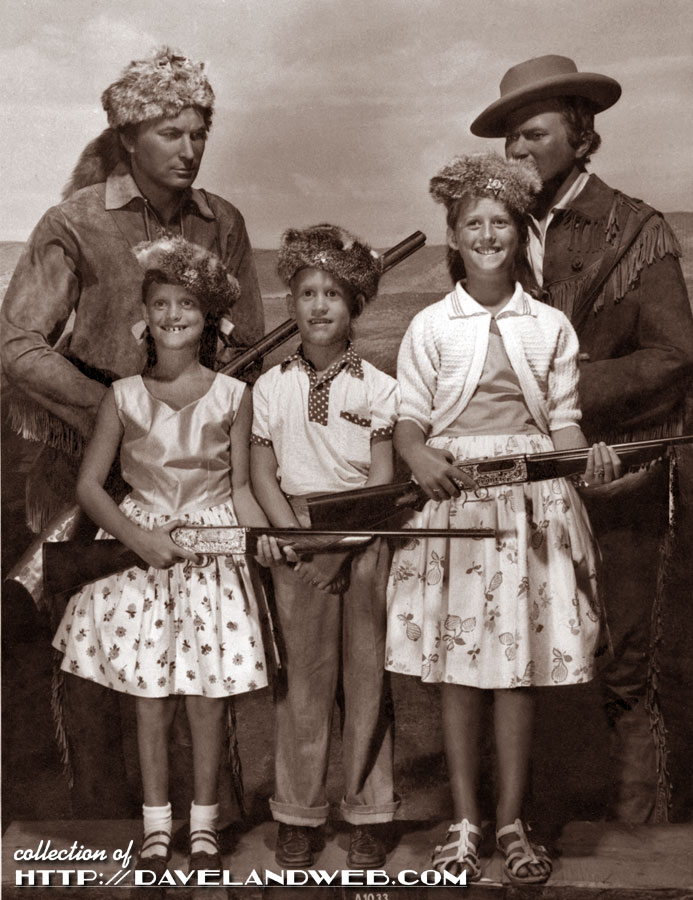 See more Disneyland Frontierland photos at
my website
.