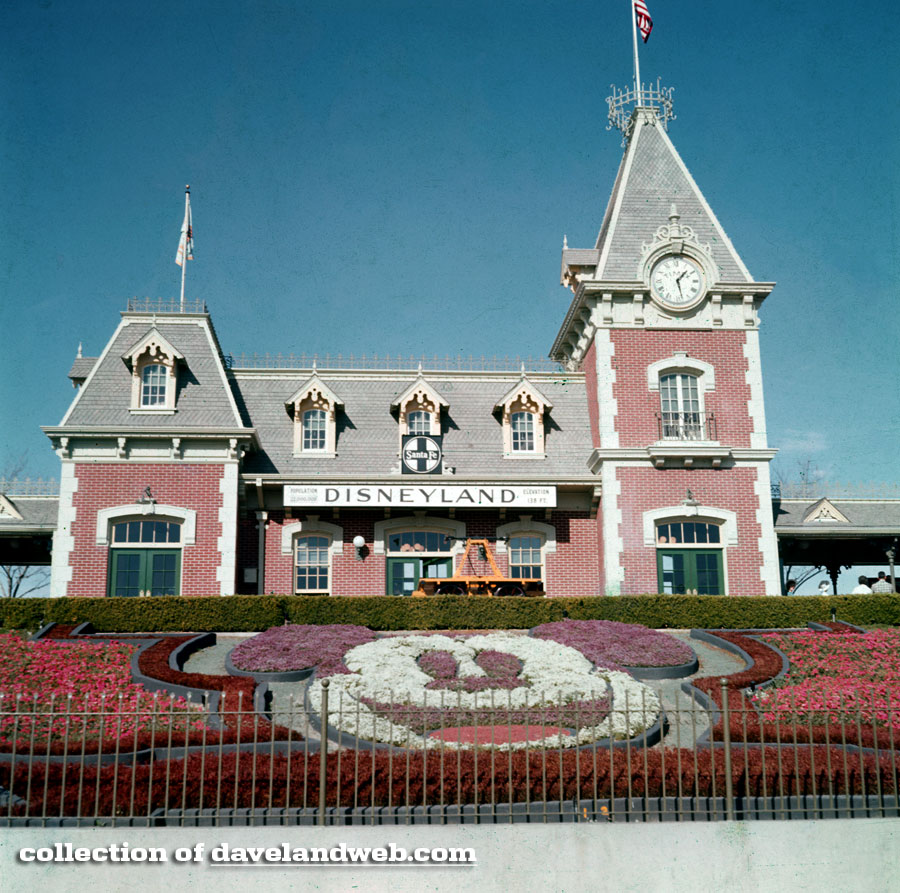 Because of the population on the Main Street Train Station in this first shot, I was able to target the date of these images to Summer 1960 (give or take a month). These transparencies were very faded and scratched, so I did the best I could to bring them back to life.
Over in Frontierland, The Fred Gurley (aka #3) is pulling into the Depot.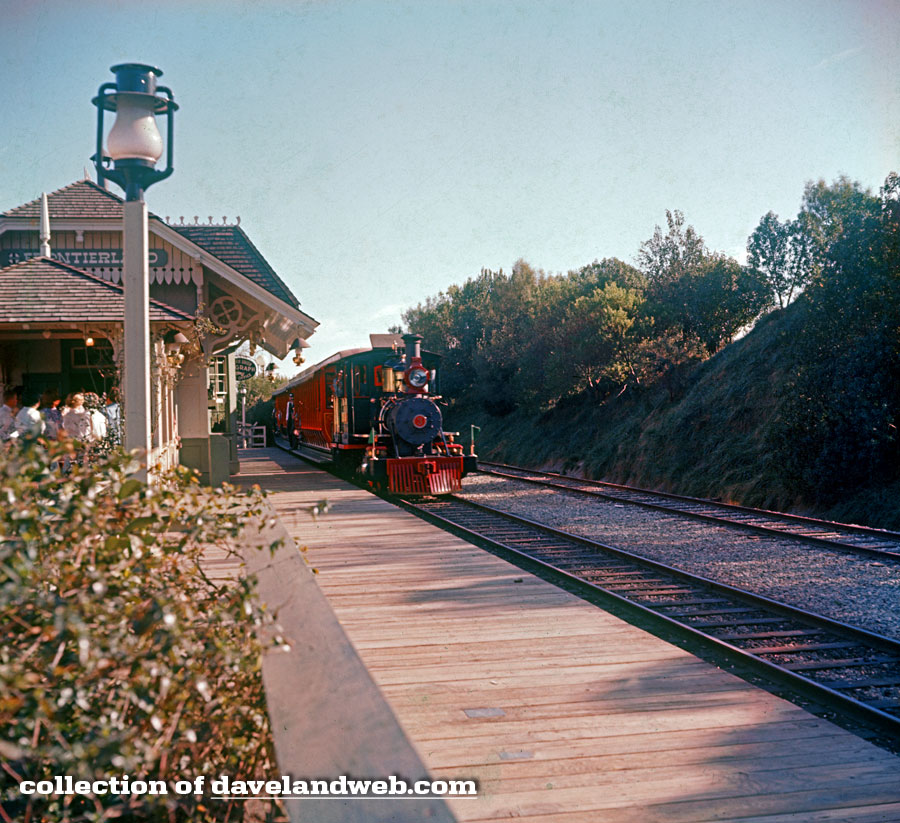 Zooming in for a better look at the locomotive as well as the "So Dear to My Heart" inspired station itself.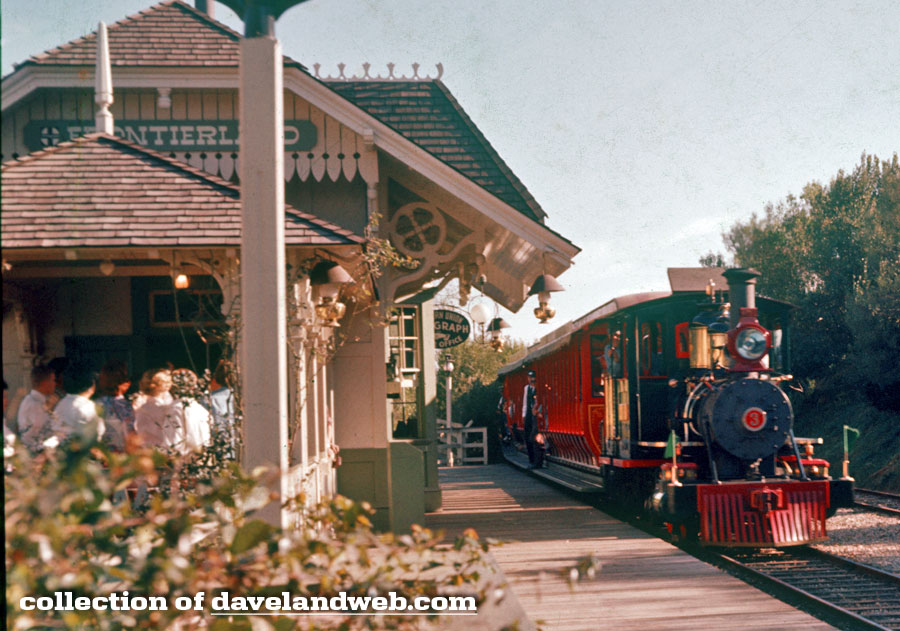 I cannot quite place the location of this one; my thoughts are that it could be near the location of the current Haunted Mansion.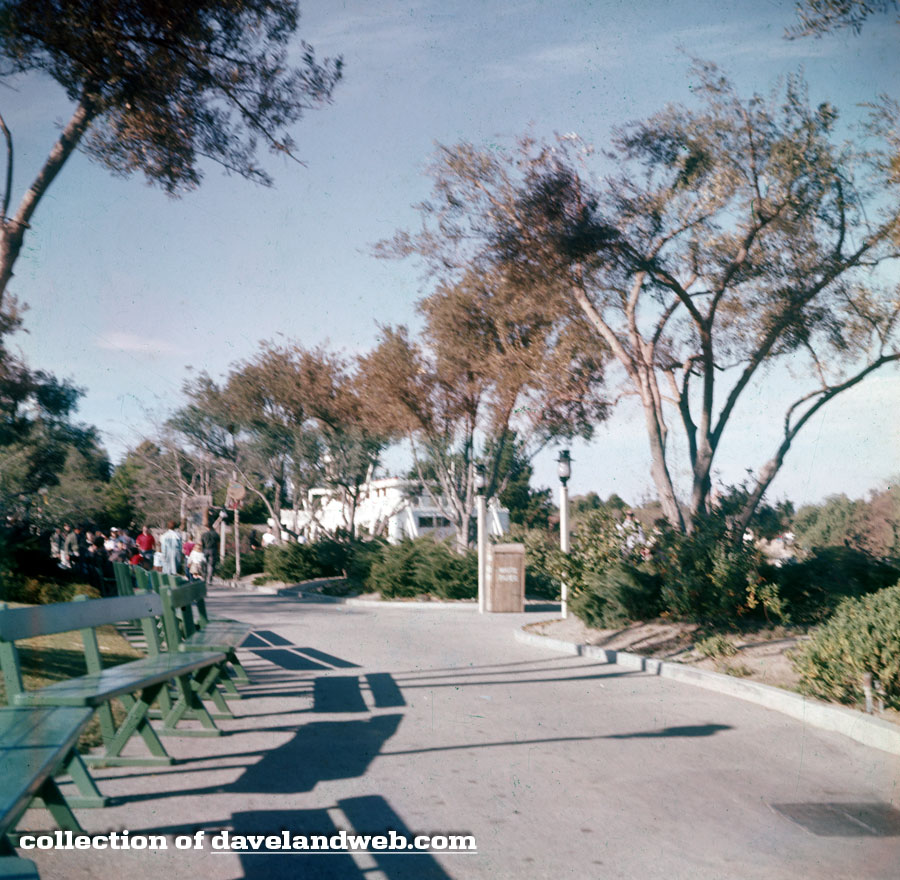 Over on the Island, a raft approaches the Old Mill: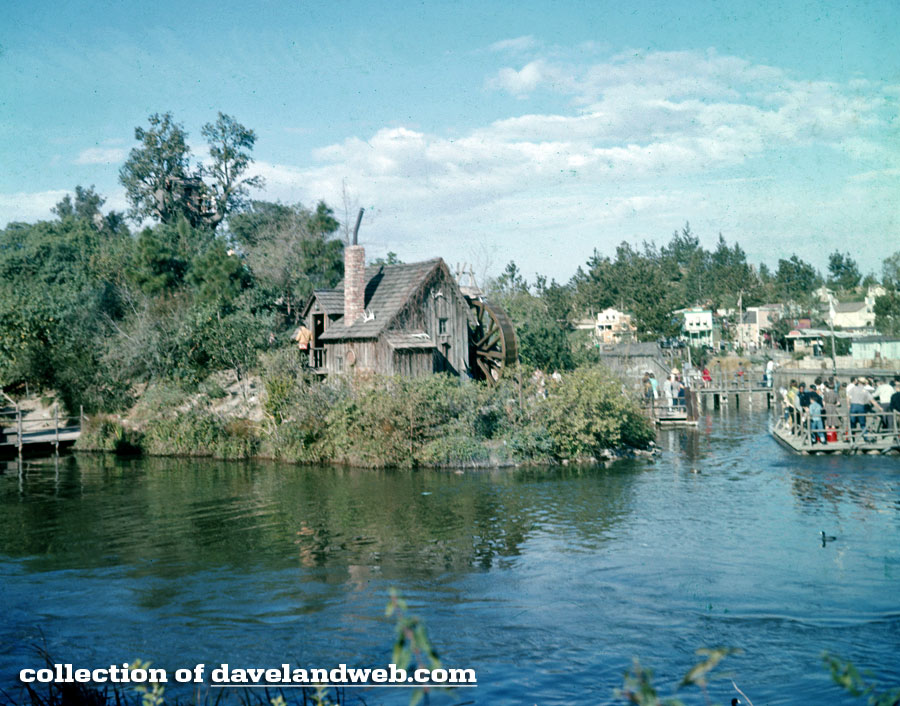 The Mark Twain is docked near Fowler's Harbor, with a Keelboat parked nearby.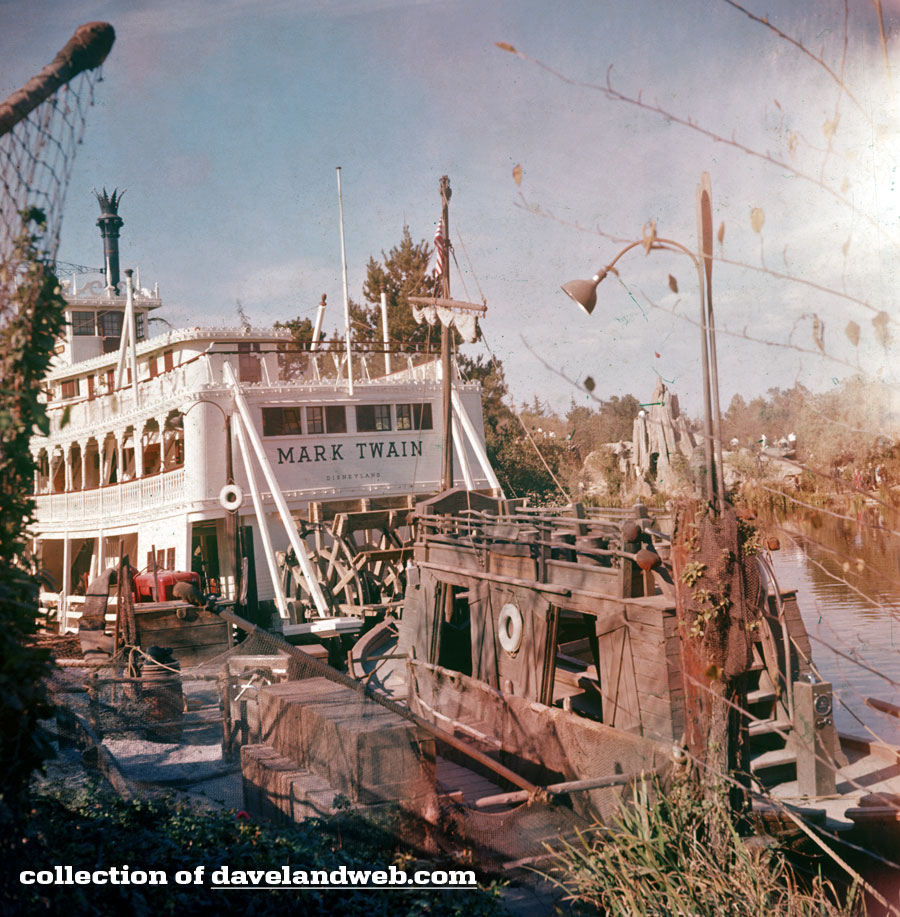 The Gladys Kravitz in me can't help but zoom in to see what the red contraption is on or near the Twain: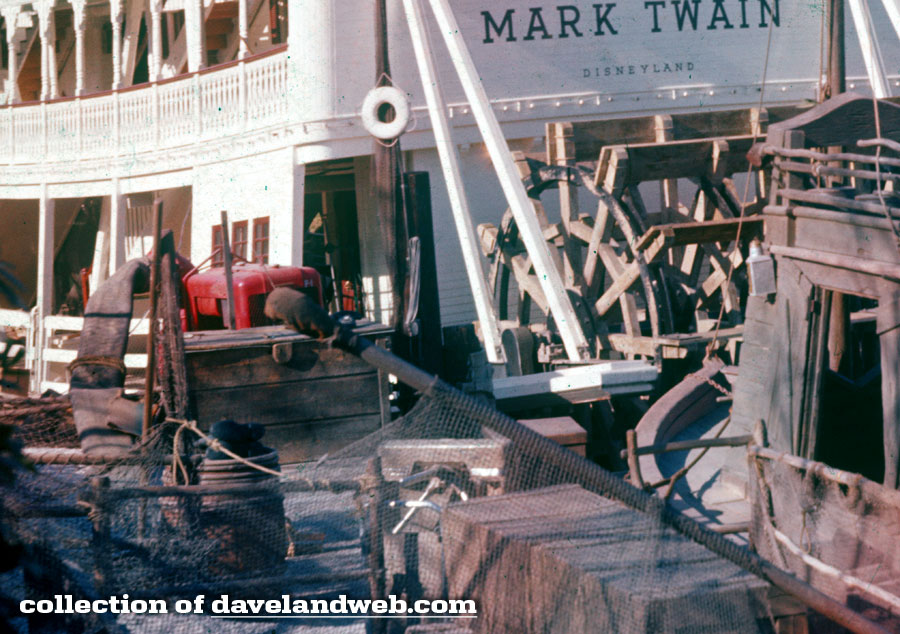 The photographer snapped a few of the upgraded Nature's Wonderland attraction which reopened in May 1960: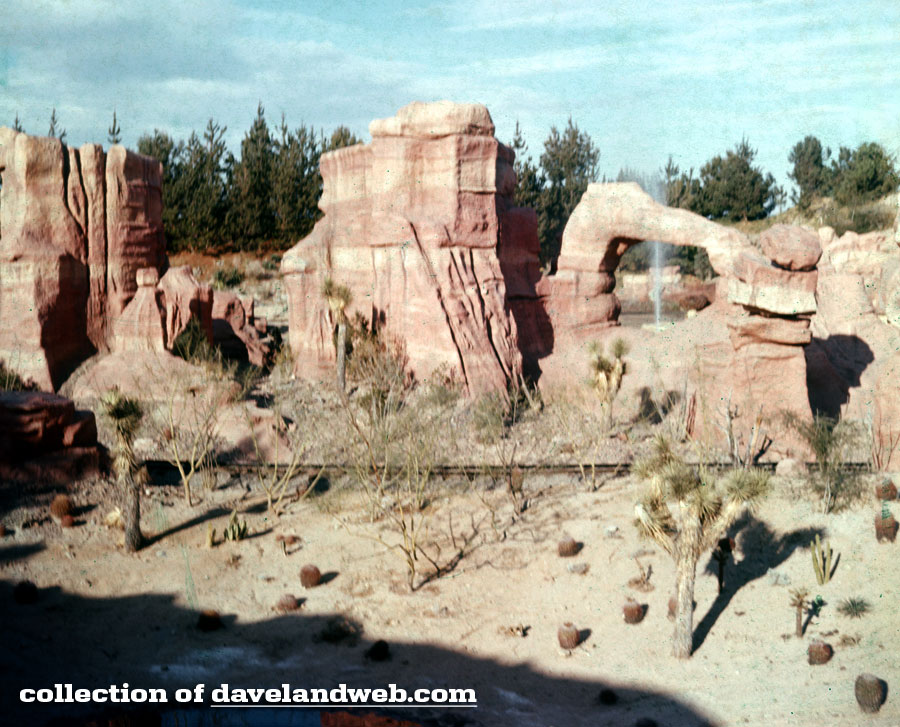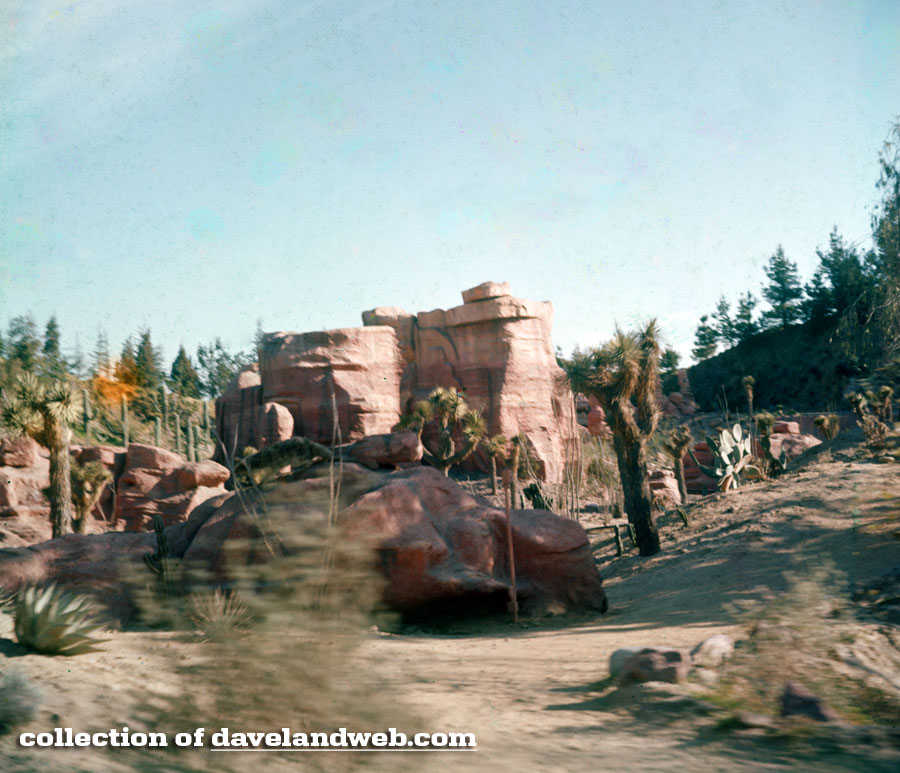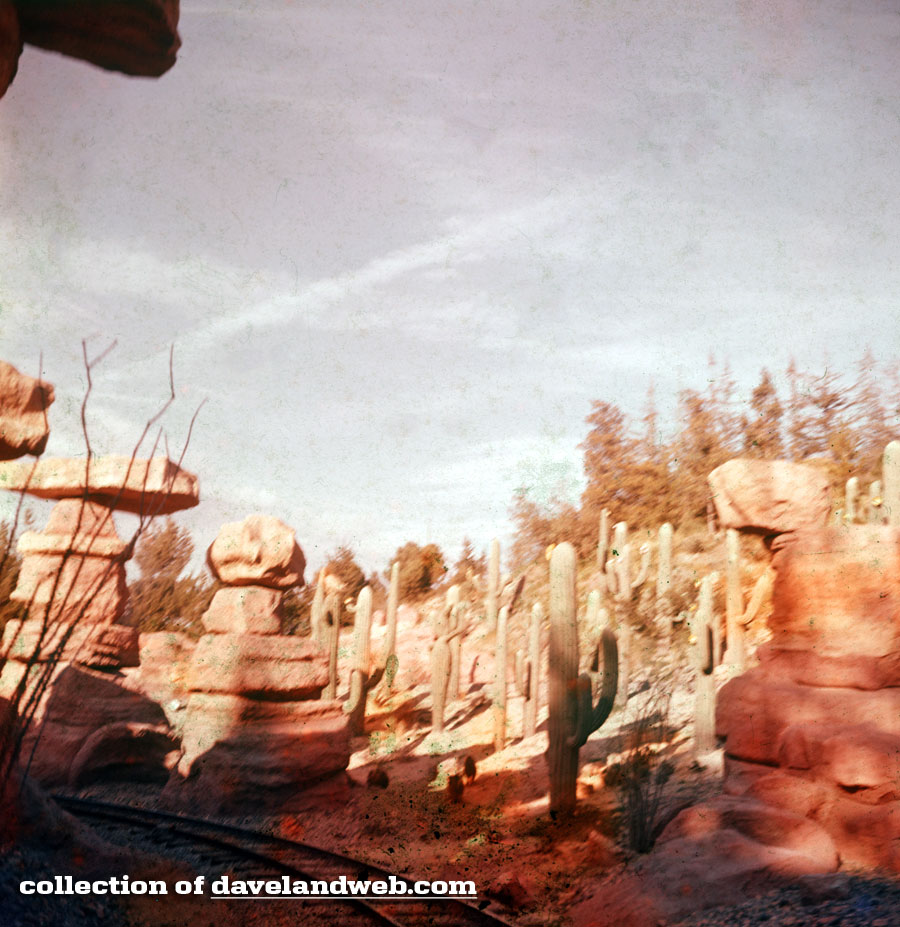 Over in Adventureland, guests are able to see Hippos...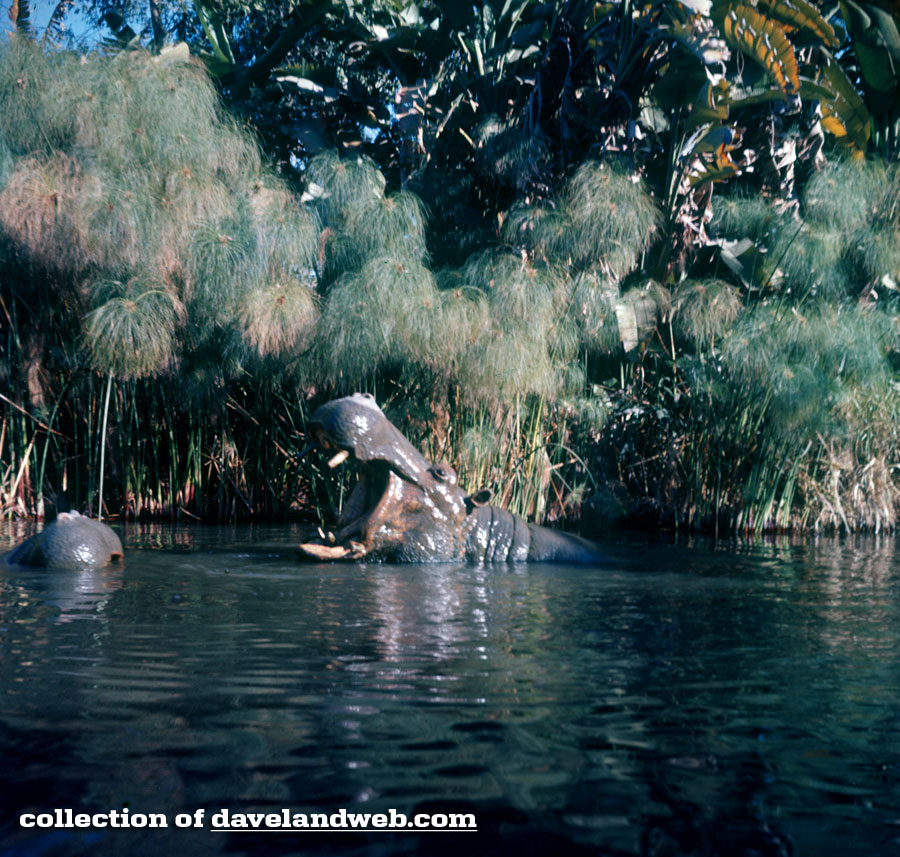 and a hungry gator: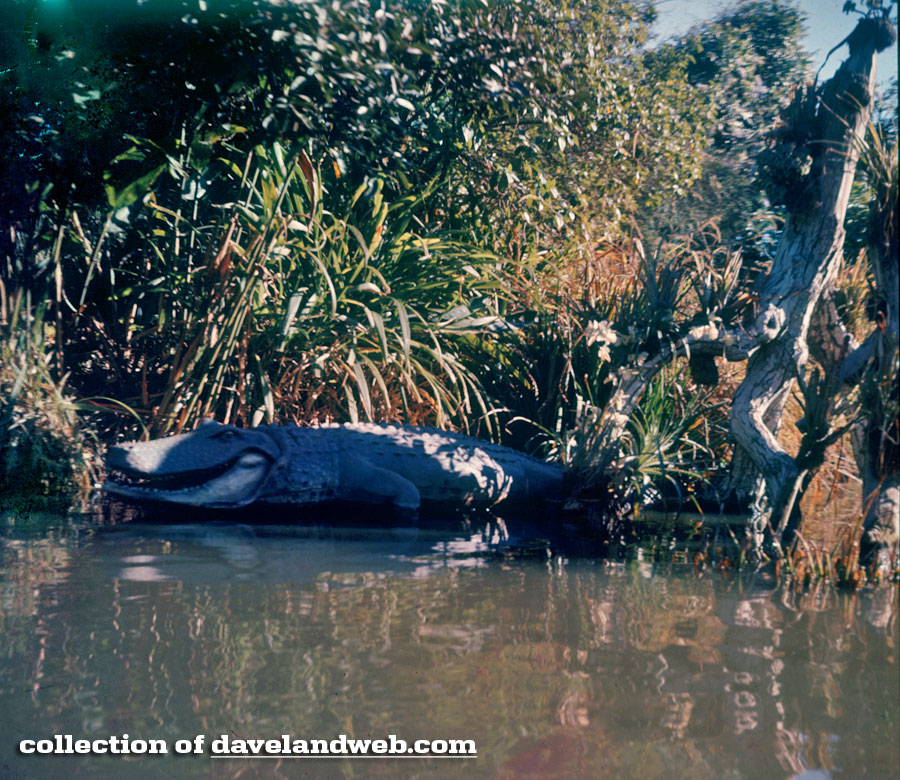 A little sunset magic near the Submarine Voyage attraction in Tomorrowland:
A closeup of the George Washington sub: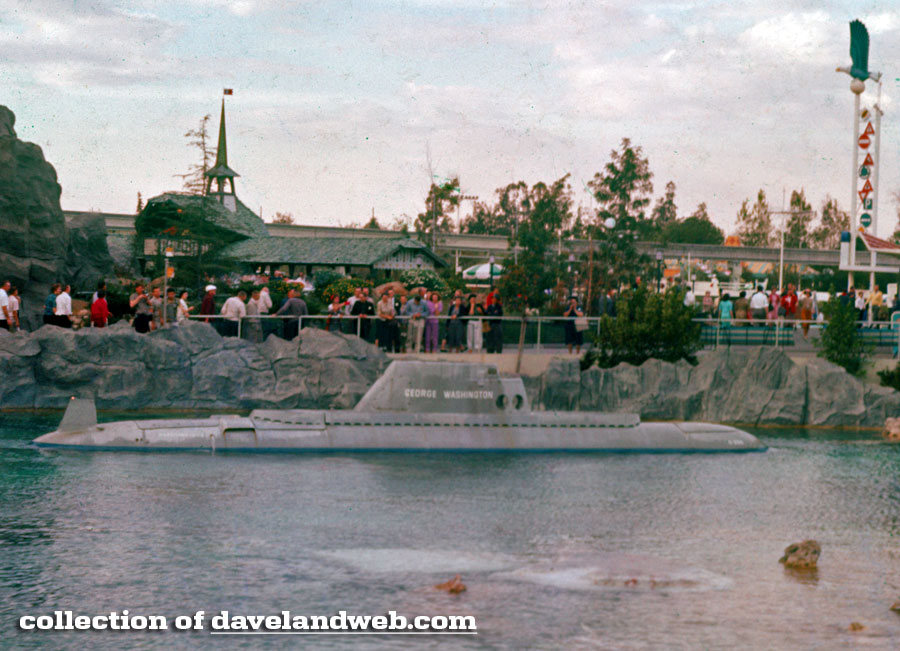 Thanks for visiting Disneyland with me, circa 1960!
See more vintage & current Disneyland photos on my
Disneyland web pages.