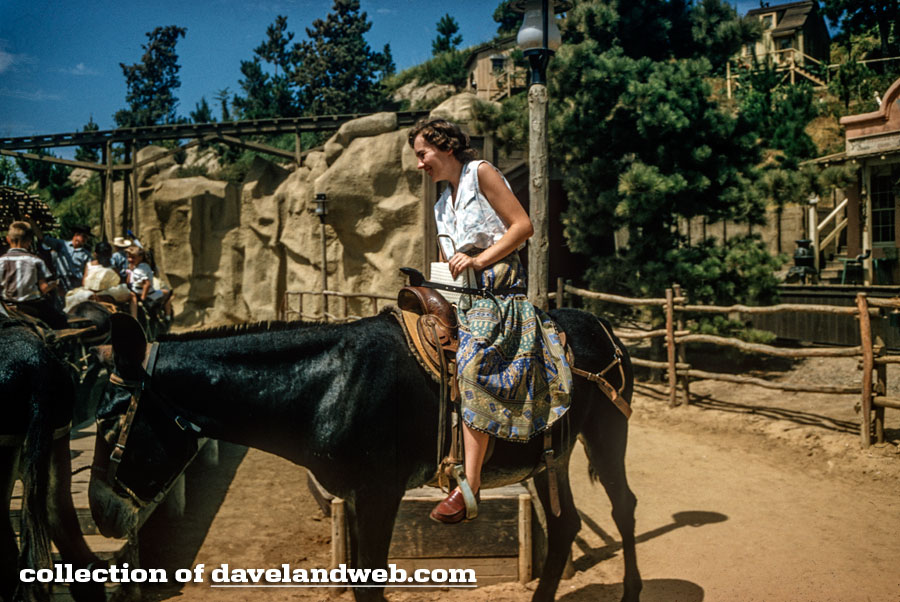 Although I'm not sure I'd get on one if I could, there's something about the Pack Mule attraction at Disneyland that makes me wish it was still there. Whenever I see vintage images become available of it, I am typically a sucker to buy them.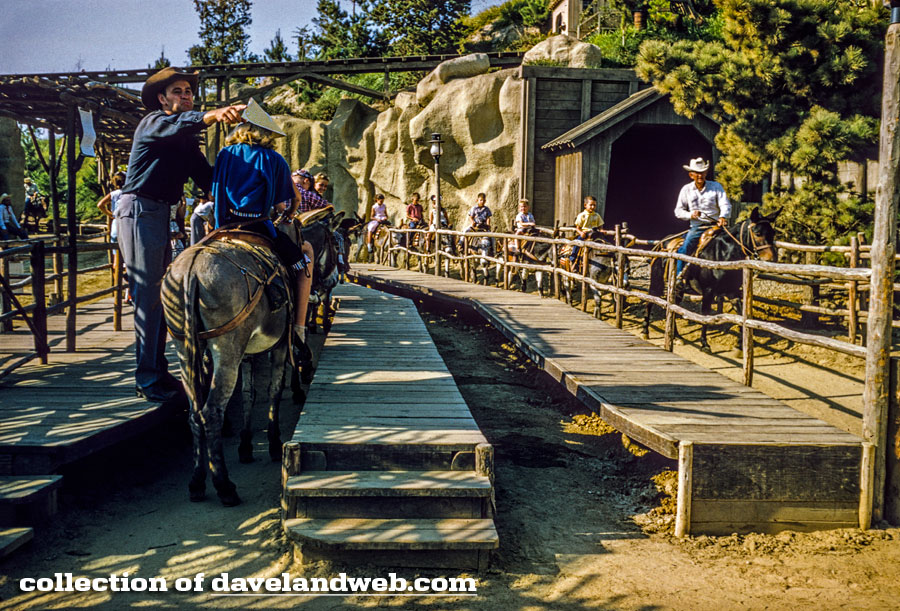 Maybe it's the unpredictability of having your fun rely on an animal; the fact that the experience isn't quite perfect and might actually go a little awry at any minute.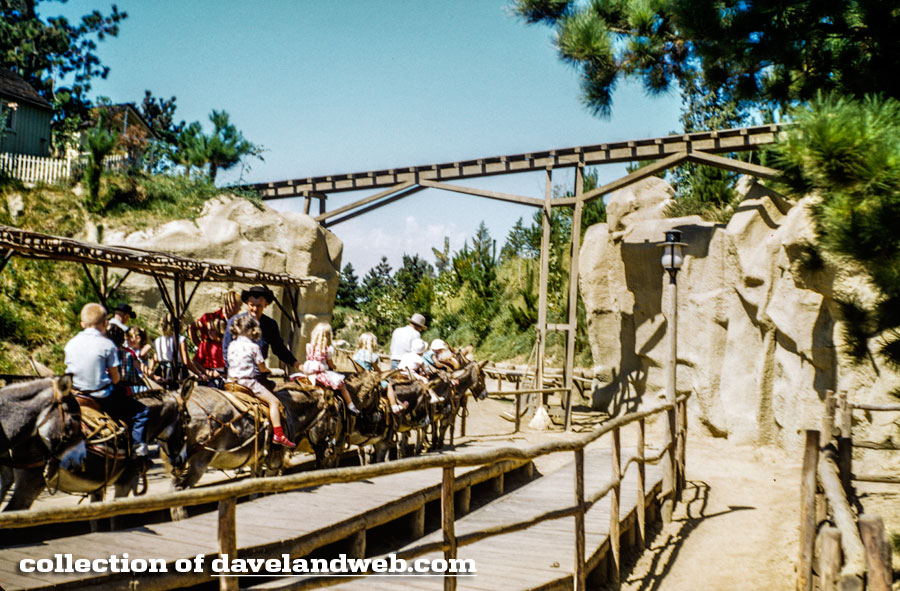 Because of the amount of visitors, liability, and a general expectation of perfection, the Pack Mules would be a hard sell for today's Disneyland.
See more vintage Disneyland Pack Mule photos on my
Pack Mule web page.