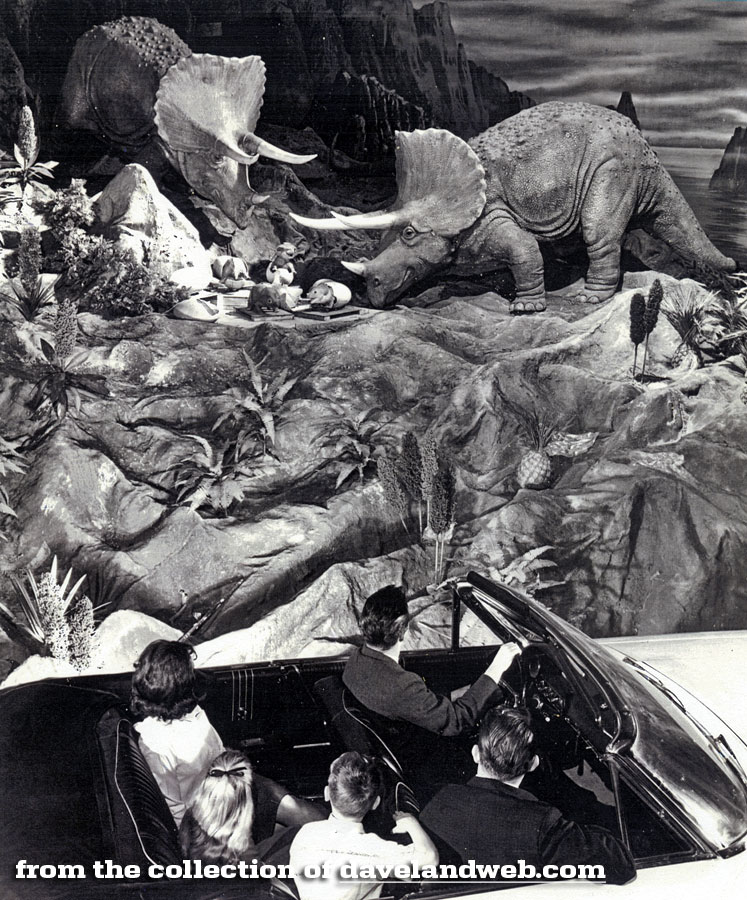 If this scene looks familiar, it should. Those of you who have taken the Grand Circle Tour on the Disneyland Railroad have most likely enjoyed seeing this tableau featuring the triceratops and their babies hatching out of the eggs. But the car...what the heck is that doing in this image? Photoshop magic? Nope; not on this one. Instead, you are seeing this attraction in its original state from The 1964-1965 Worlds Fair in New York.
Called The Ford Magic Skyway, this attraction was sponsored (naturally!) by The Ford Motor Company. Guests were seated in a brand-spanking new Ford from which they were able to view the dioramas. The Ford sponsorship didn't transfer to Disneyland, but the concept of guests riding in slow moving cars did, and thus, The PeopleMover came to be.
This particular scene doesn't look a whole lot different today, proving that oldies can still be goodies!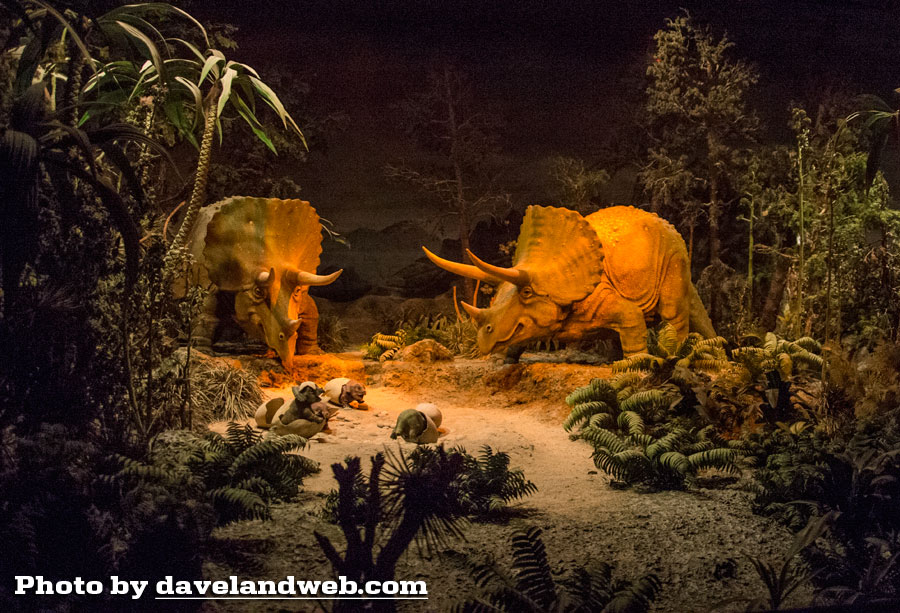 See more vintage & current Disneyland Primeval World Diorama photos on my
Primeval World web page.