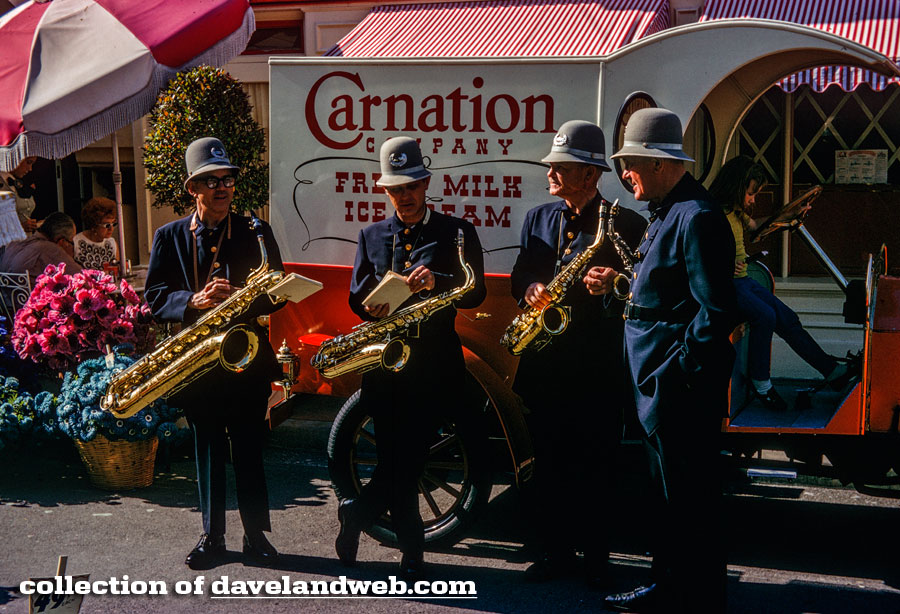 Main Street, U.S.A. is the first thing guests see when they enter Disneyland and also the last. When it was originally created, it was an equal mixture of entertainment, education, and retail opportunities. For entertainment, the park had musical groups and characters like The Keystone Kops and The Dapper Dans.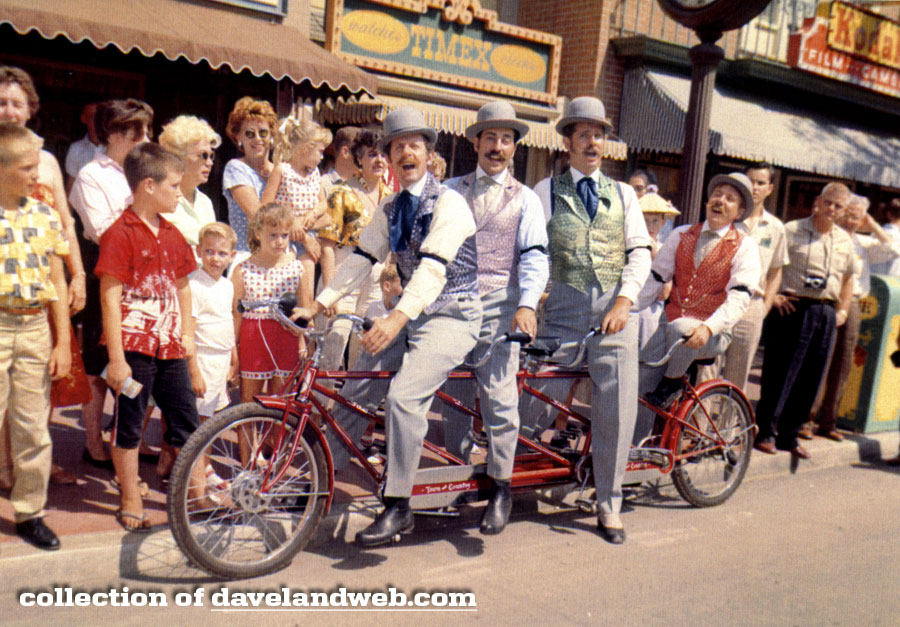 When it came to education, many of the shops had displays that showed the function of these stores at the turn-of-the-century, while sponsors discreetly advertised their present day wares. The Upjohn Pharmacy was a great example of this edu-tainment/retail concept.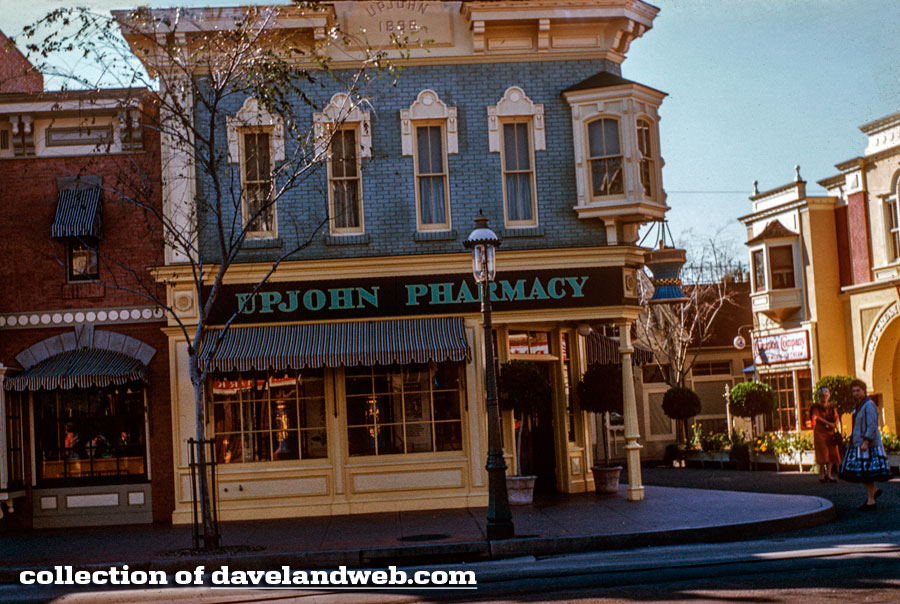 The interior was designed to look like an old-fashioned pharmacy: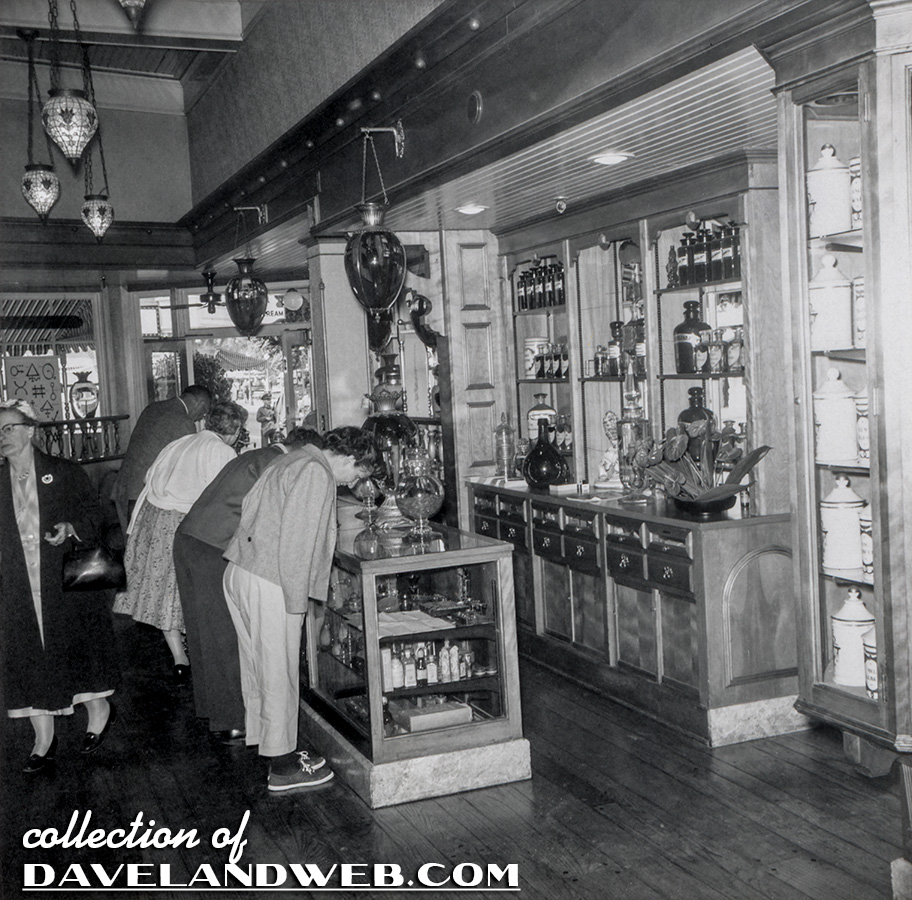 Kids were able to see cool stuff like blood-sucking leeches in a jar—yuck!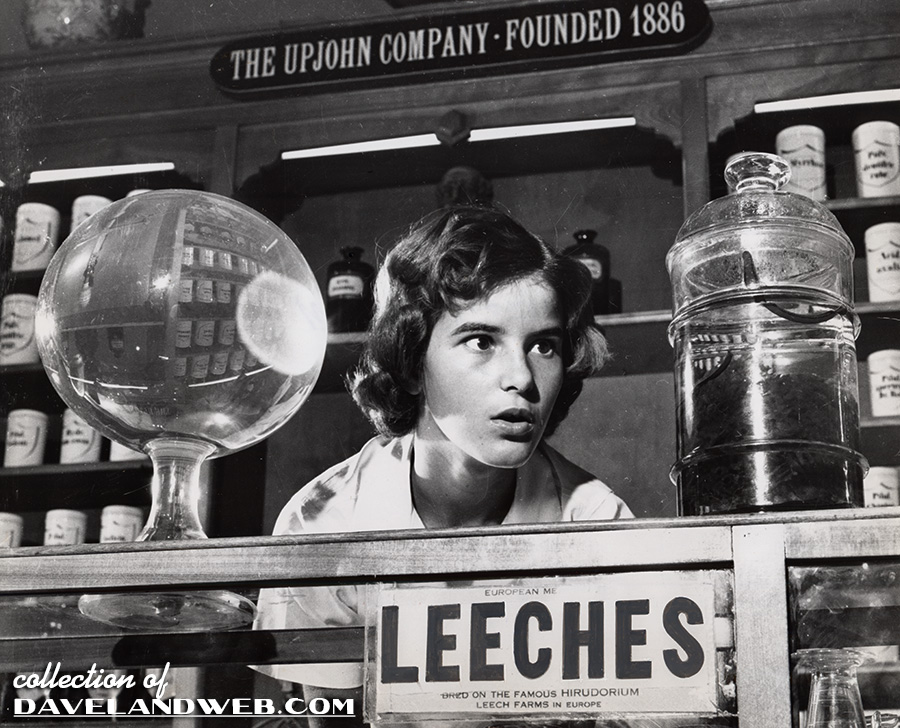 The Dapper Dans stopped by occasionally to sing a melody to the guests who were there for the free samples of Upjohn vitamins.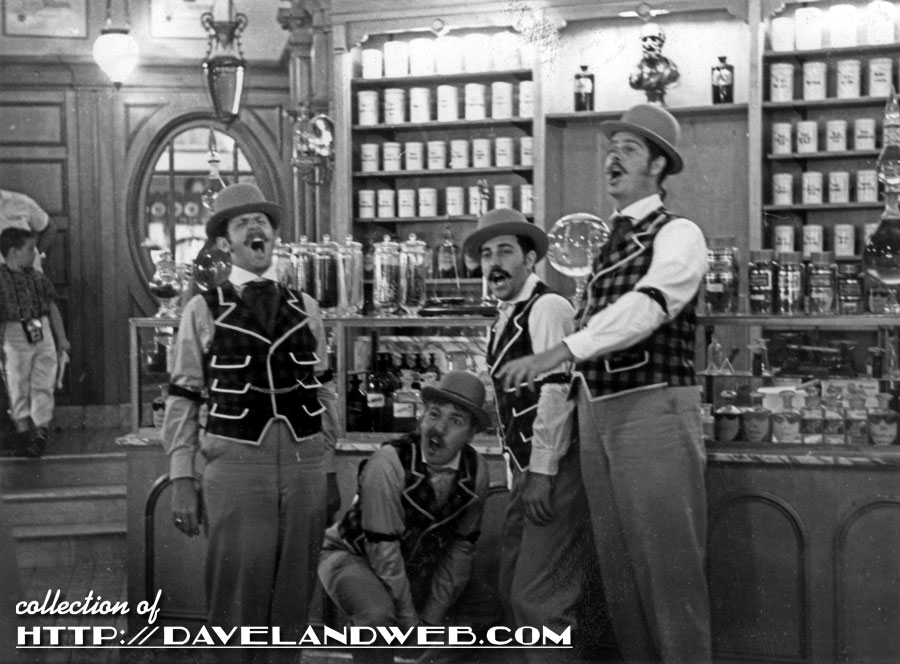 A wide variety of retail from a diverse array of sponsors included swimwear by Cole of California: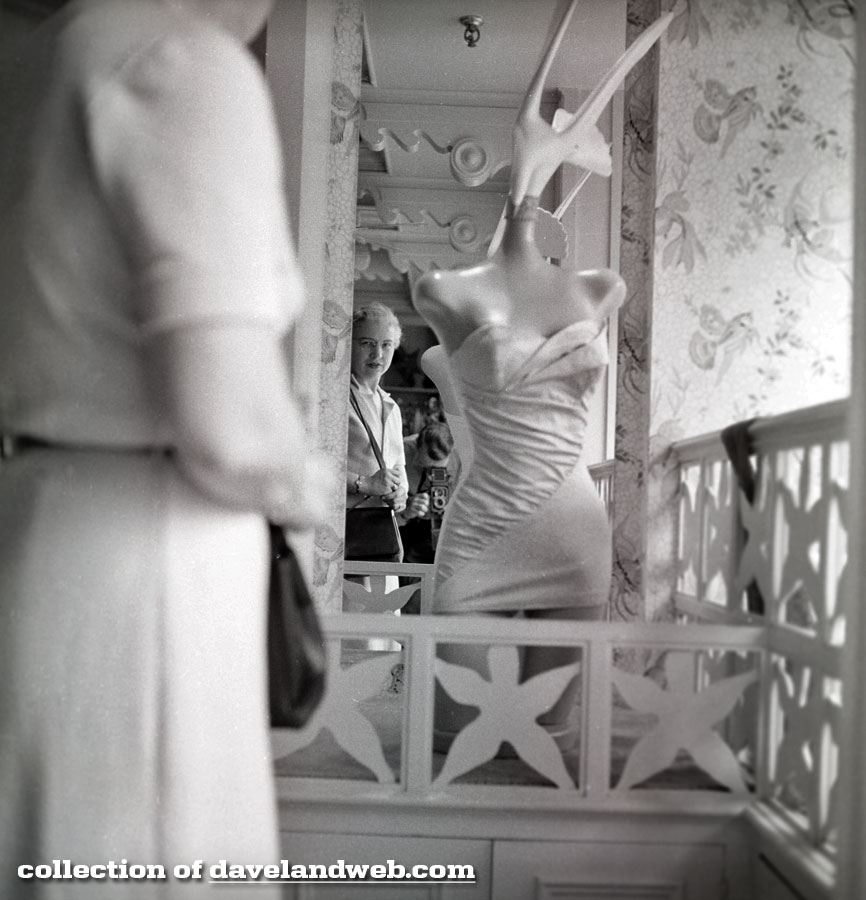 Kodak: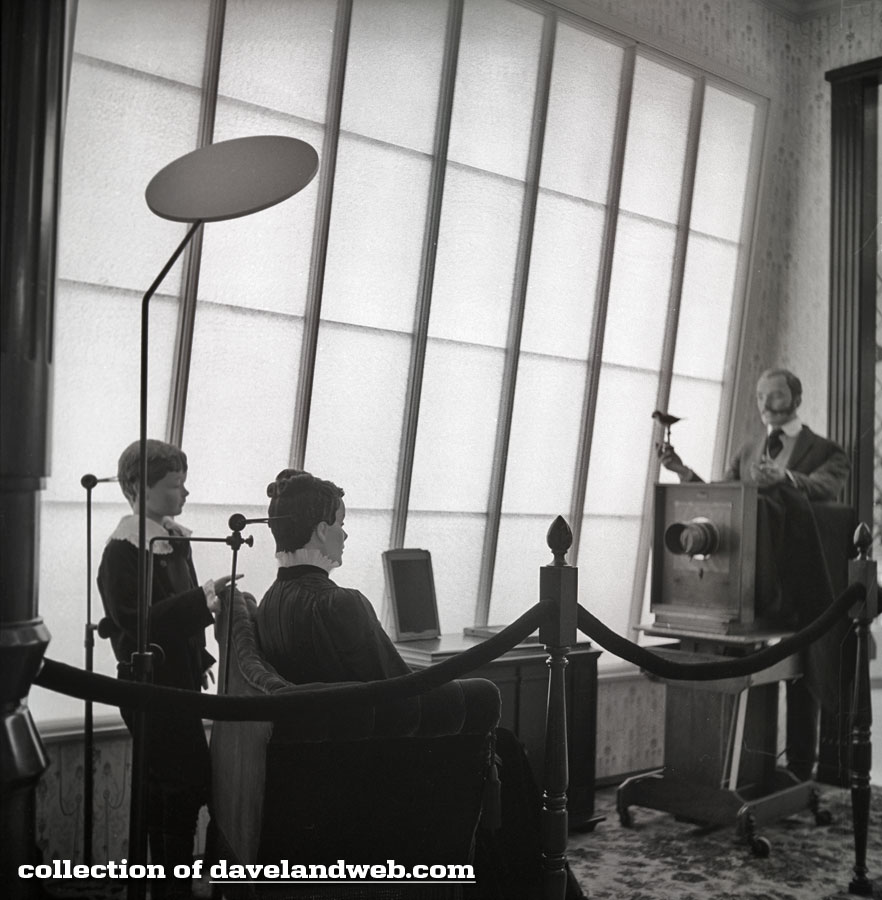 and Wurlitzer: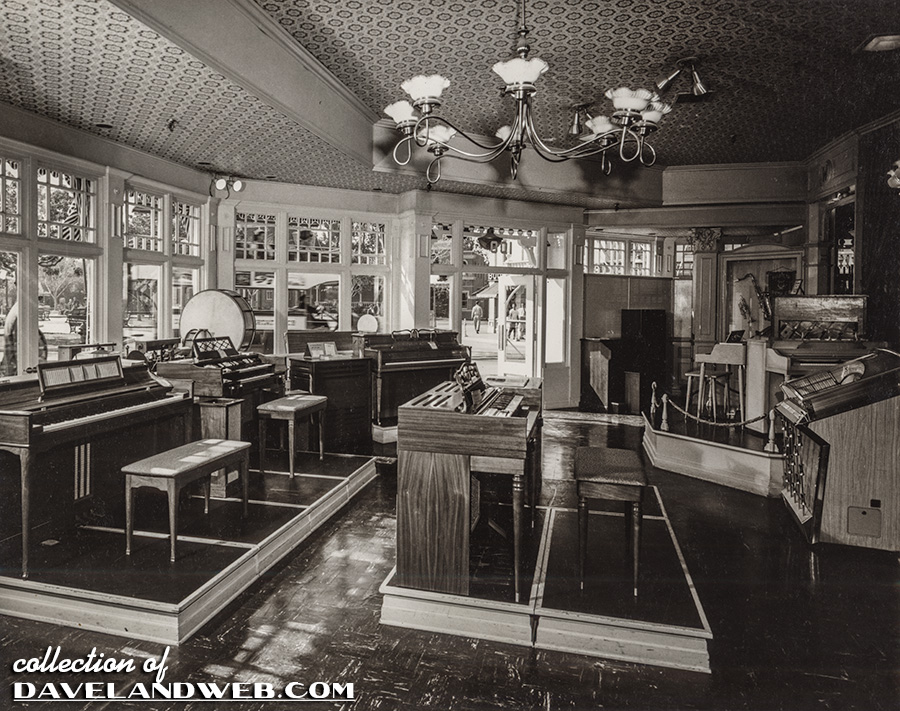 ...brought to you in FauxD©: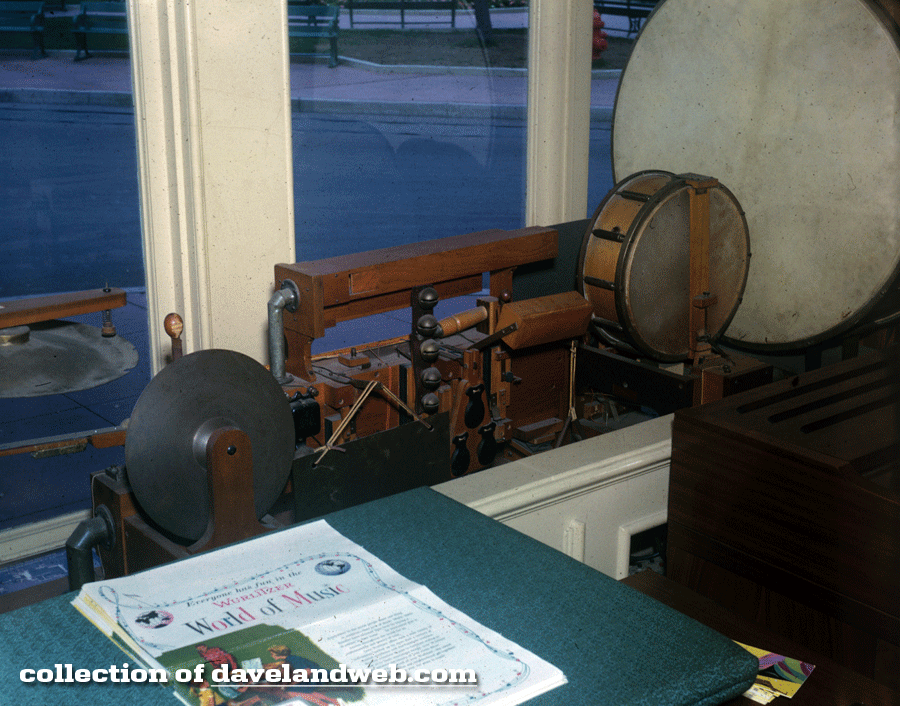 Interesting restaurants like the Carnation Ice Cream Parlour were more than just a place to eat a meal;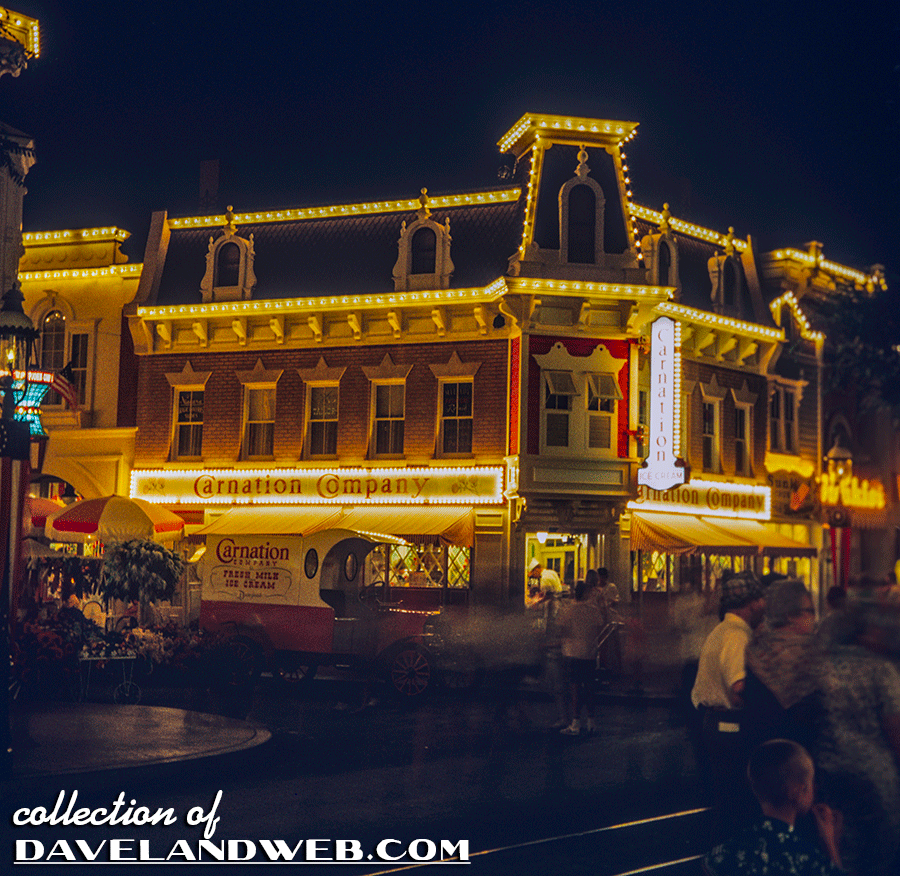 they provided food that fed the soul's need for comfort and nostalgia.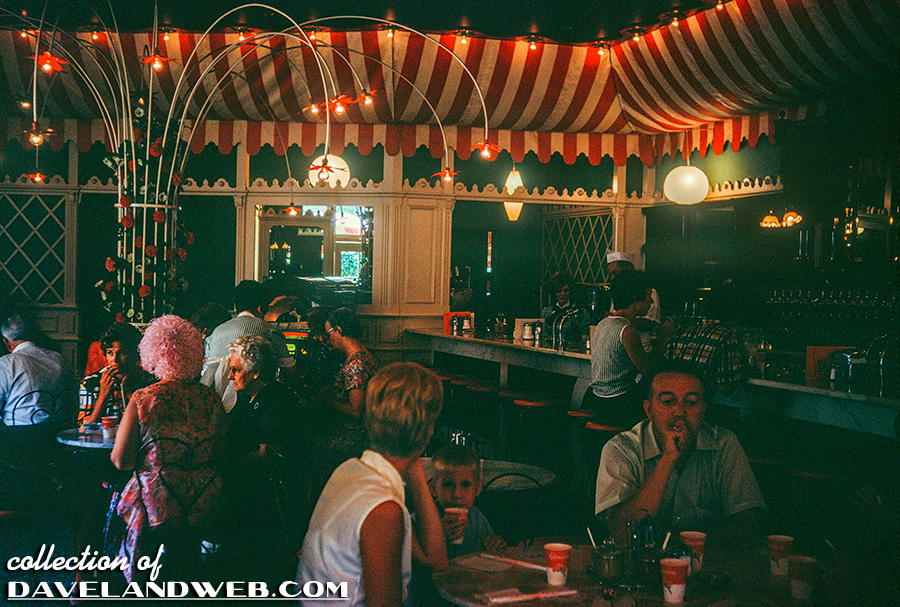 Unlike Main Streets across the country, Disneyland's version never let its façades rot away. Like the rest of the park, Main Street, U.S.A. is kept in a pristine state, as if it were just painted yesterday. The problem lies inside, where the interiors have fallen victim to a faulty formula of too much retail and not enough entertainment. With the rumored expansion of Main Street along the backside of the East side, the Disney Company could use this opportunity to shuffle a few of the shops and restore Main Street to the vibrant and fun land that it was intended to be. Tomorrow will be a look at how that could be accomplished.
See more vintage & current Disneyland Main Street, U.S.A. photos on my
Main Street web pages.