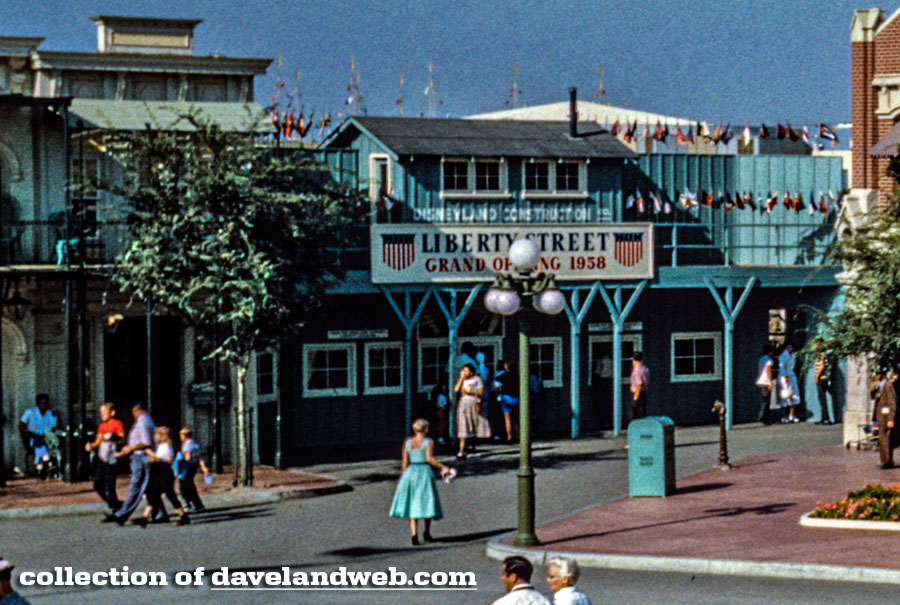 It has been rumored that the back of East Main Street will be developed and open to the public, functioning as an overflow path to help move foot traffic during peak times. Although not a new idea (it goes back to at least 1957, when Liberty Street came
this close
to becoming a reality), it's a great opportunity to re-think Main Street, U.S.A. and to restore a healthier balance that is not so heavily focused on retail.
Suggestion #1: Expand the Main Street Magic Shop.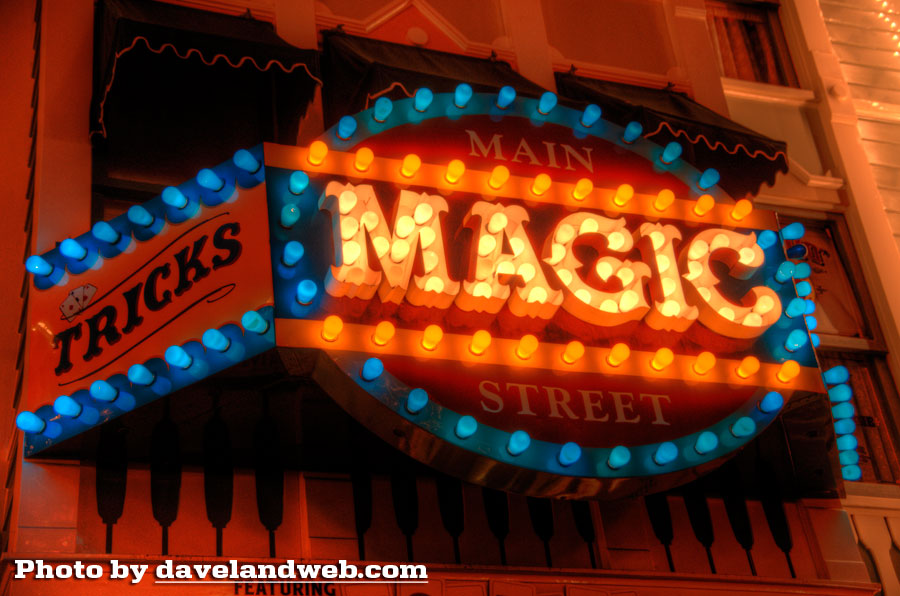 Who doesn't love magic? Sure, the sleight of hand tricks that cast members currently do in the Magic Shop are fun, but why not expand the shop a bit and have a performance room, similar to the Magic Castle in Hollywood? Main Street could use more pizzazz, and what better way to perk it up by adding to the showmanship with some very talented magicians? How about forging a relationship (aka sponsorship) with The Magic Castle and allowing the Main Street location to be a testing ground for new magicians?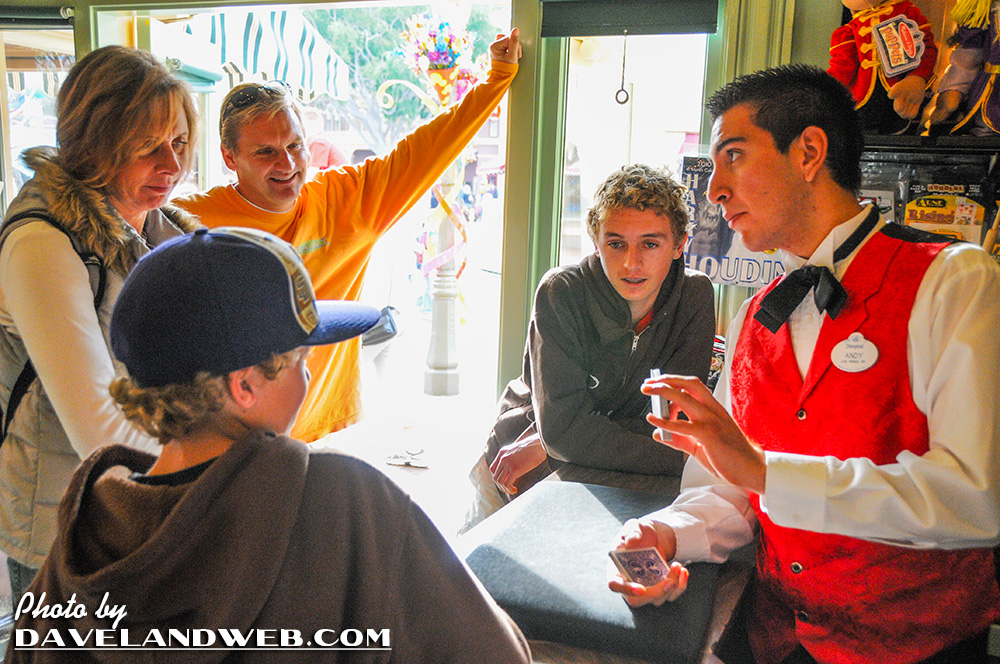 Suggestion #2: Revamp the Main Street Cinema.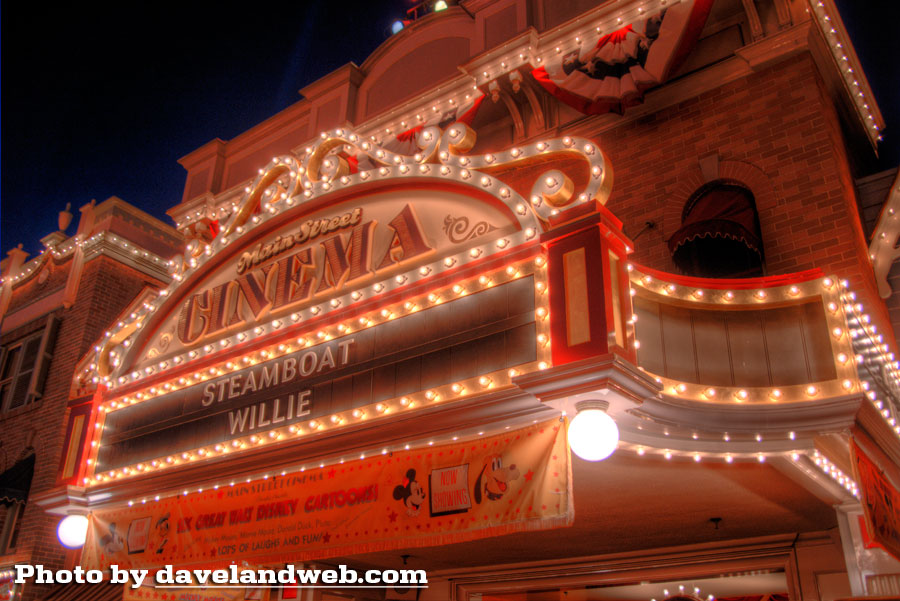 The Orlando version has already been removed; it wouldn't surprise me if Anaheim's was eventually changed into a retail shop as well. Currently, Disneyland's Main Street Cinema is like a mini-multiplex, with a number of screens that show Mickey Mouse cartoons in black and white. There is no seating; instead, guests walk around or stand still, typically walking out only a few short minutes after their entrance. What to do? Restore it back into a real (albeit small) theater with seating that shows real silent movies (in shortened versions) like it originally did. At Halloween, they could show excerpts from silent horror classics like "Phantom of the Opera" or "The Hunchback of Notre Dame," and have cast members in costume as the characters from the film, just like they did back in the early years. Once again, a little showmanship that heightens the excitement of the guest experience.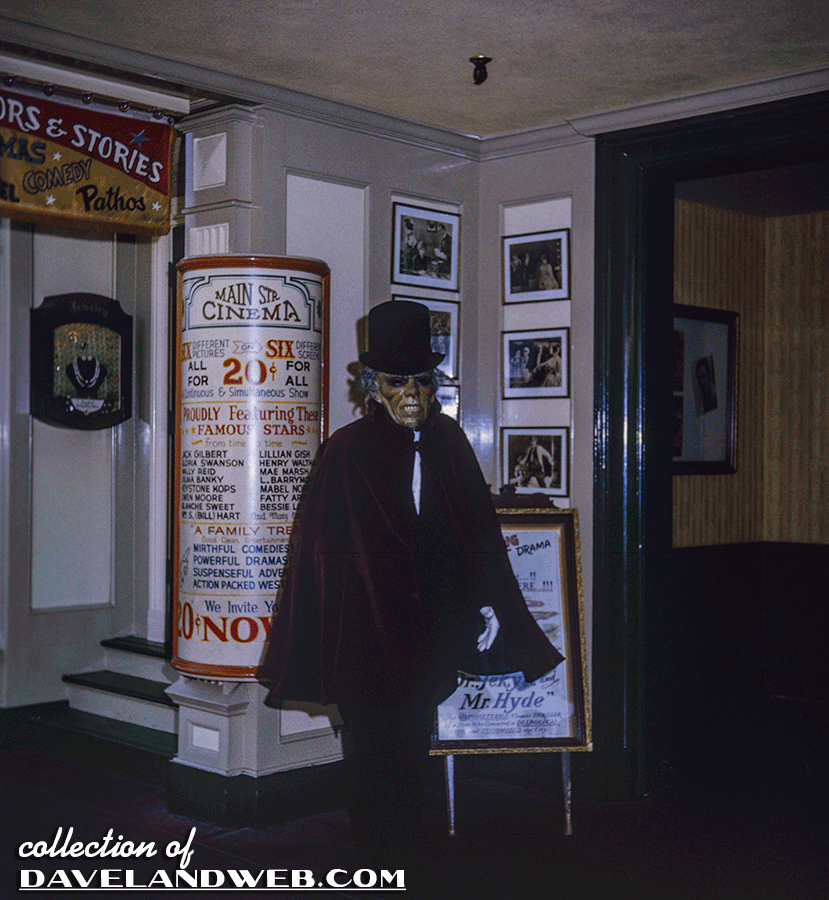 In non-holiday periods, the park could show edited versions of the silent movies that inspired Walt in his early years to make "Peter Pan":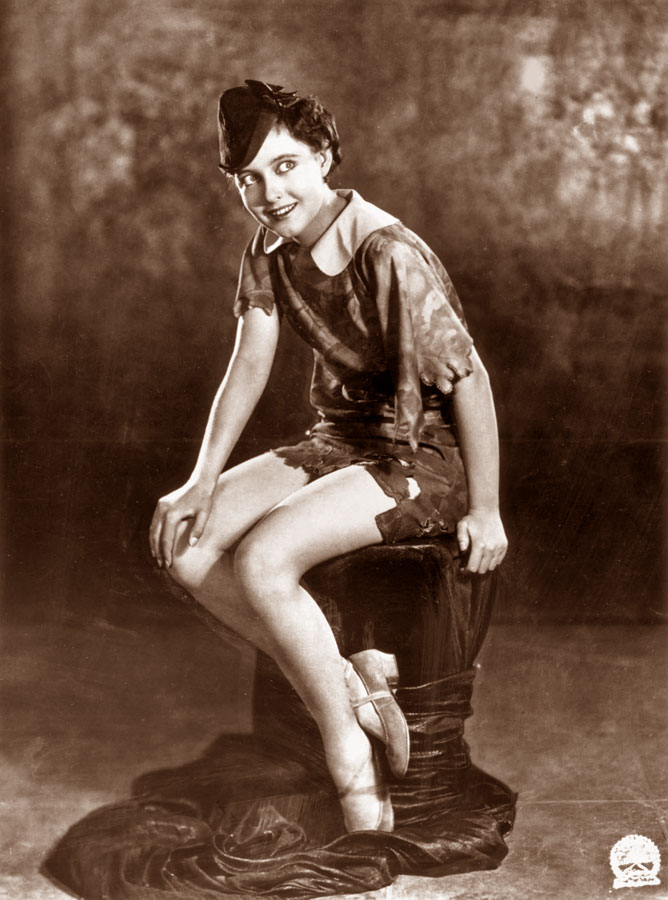 And "Snow White":
Cast members dressed as the Disney versions of those characters could hang out by the theater acting as barkers, enticing guests to see what inspired the Disney animated classics. By doing this, you would satisfy the old-school purists while creating a memorable experience for the young who would be introduced to something they may not be familiar with. Wasn't that what Disneyland was supposed to be about? Sharing experiences across the generations?
Suggestion #3: Bring back characters to the Market House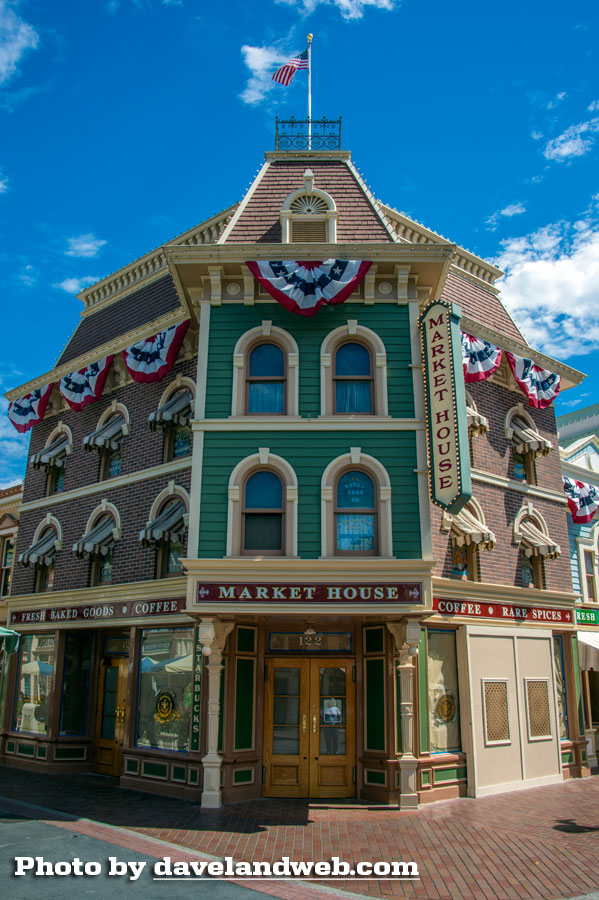 Although it's wonderful that the stove, checkerboard, and party-lines were retained in the conversion to a Starbucks location, Imagineers relegated these items into mere props. Why not bring back some Keystone Kops or create new characters that could challenge guests to a game of checkers? Have a sign-up sheet and let guests challenge their favorite Disney character to a short game.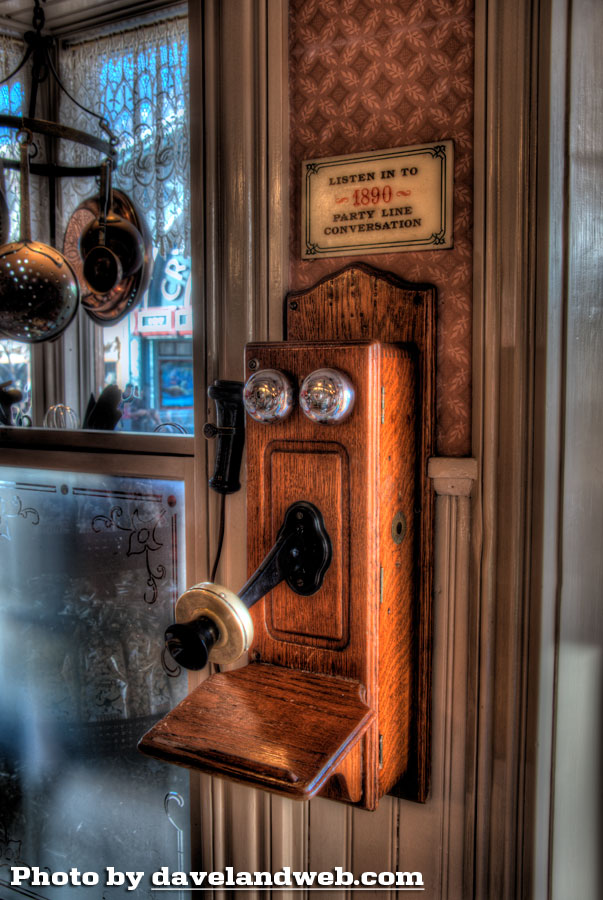 Use the "barker" function to show guests what the party lines are for; why waste these cool items that can actually provide some entertainment value? If you're going to call the old Disneyana a book store, have a cast member in costume do storytelling in a corner, with appropriate Disney characters appearing at the proper time to bring those stories to life.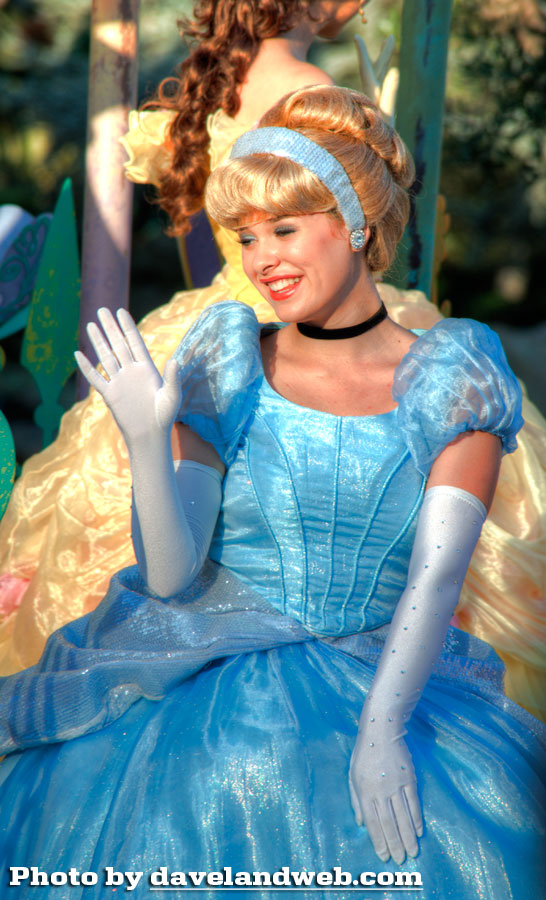 Suggestion #4: Ditch Gibson Girl Ice Cream Parlour and expand Carnation Cafe into the space.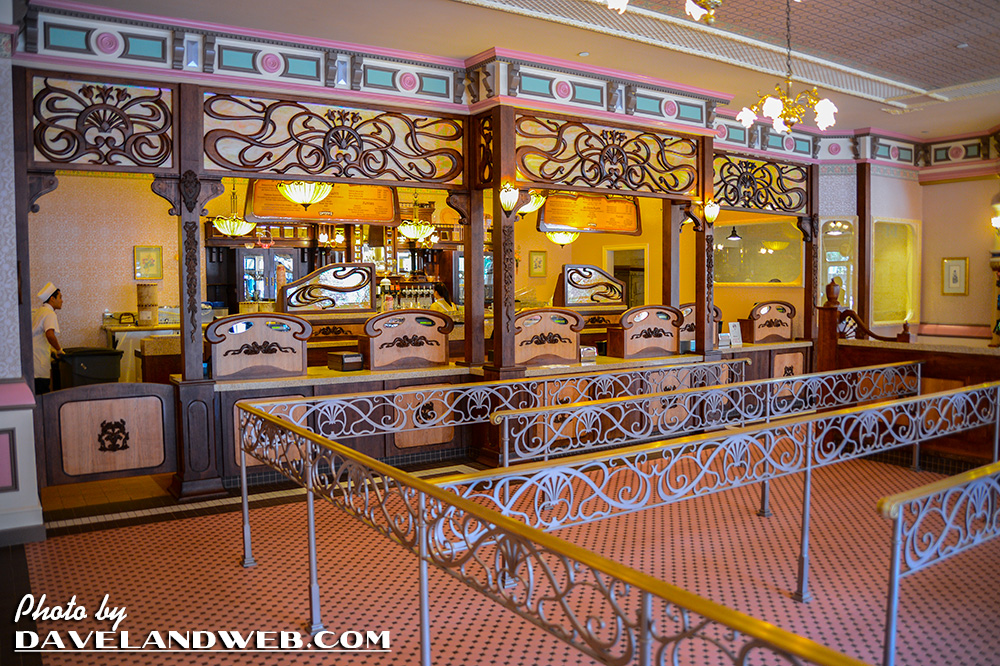 Put a soda fountain counter into the Gibson Girl space and train cast members to use some showmanship when creating frozen sundaes and concoctions for guests who are eating lunch/dinner in the Carnation Cafe. Those who have dined at
Farrell's Ice Cream Parlours
back in the day would be familiar with what I am talking about. Many a child (and adult) happily celebrated their birthday at a Farrell's location while drums, bells, and whistles heralded the happy occasion. Creative frozen treats (anyone remember The Pig's Trough?) would be whisked out to the table and employees would gather around and sing a tribute to the guest that was celebrating. It's all about energy, showmanship, fun, and tasty food. What a welcome addition to Main Street this could be. For guests who want ice cream on the go, add a quick serve window location on the new street that backs up to East Main Street, or restore the pickup window that once operated at the back of East Center Street.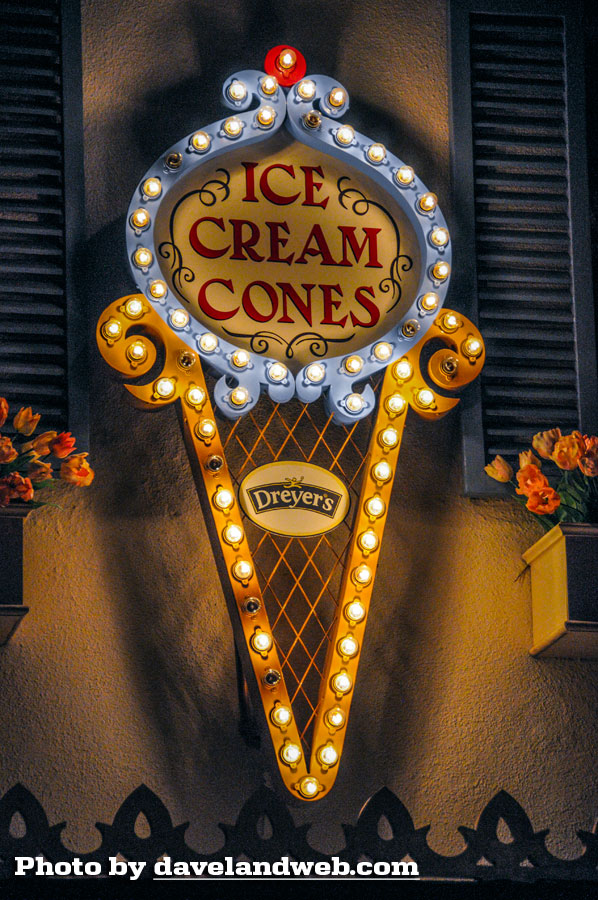 Most cast members at the Carnation Cafe seem to give good service, but why not elevate it to a performance? Make the food fun by adding a little entertainment and bumping up the $$ amount of the checks by serving a dessert accompanied with a show!
Suggestion #5: Restore the Penny Arcade with a Shooting Gallery.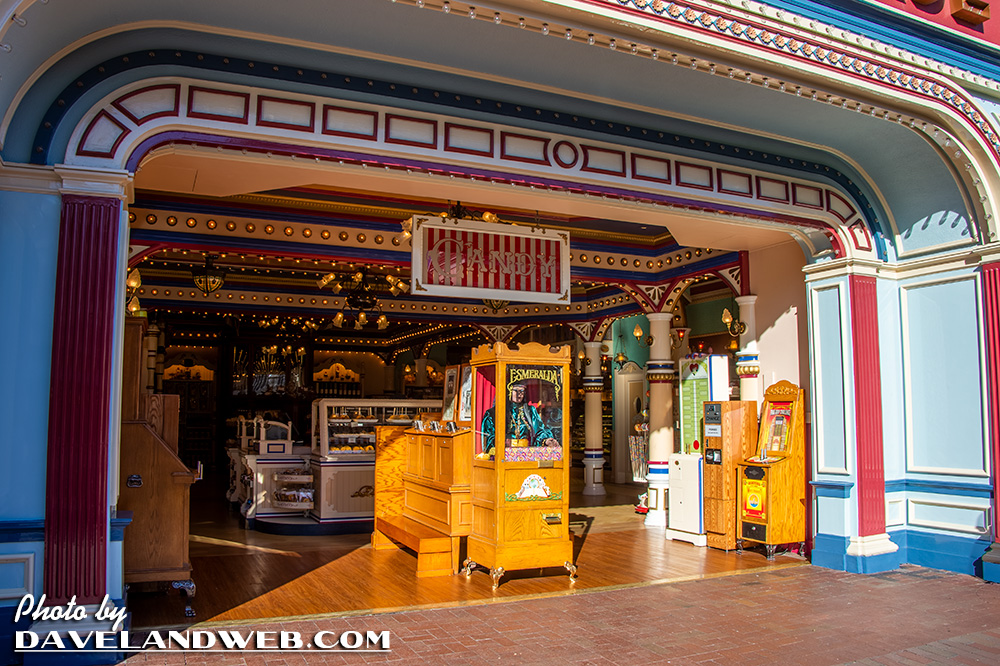 Time has not been kind to the Penny Arcade. The Candy Palace has encroached onto its real estate and invaded what was once a lively space. Shove the candy back over to the other side, restore the shooting gallery, and have cast members in costume challenging guests to try all of the vintage machines within. You can't expect today's average guest to know what half of the contraptions in there are for; do a little Disney showmanship and engage the guests!
Suggestion #6: Put a vintage costume and photo studio behind the Photo Supply Company.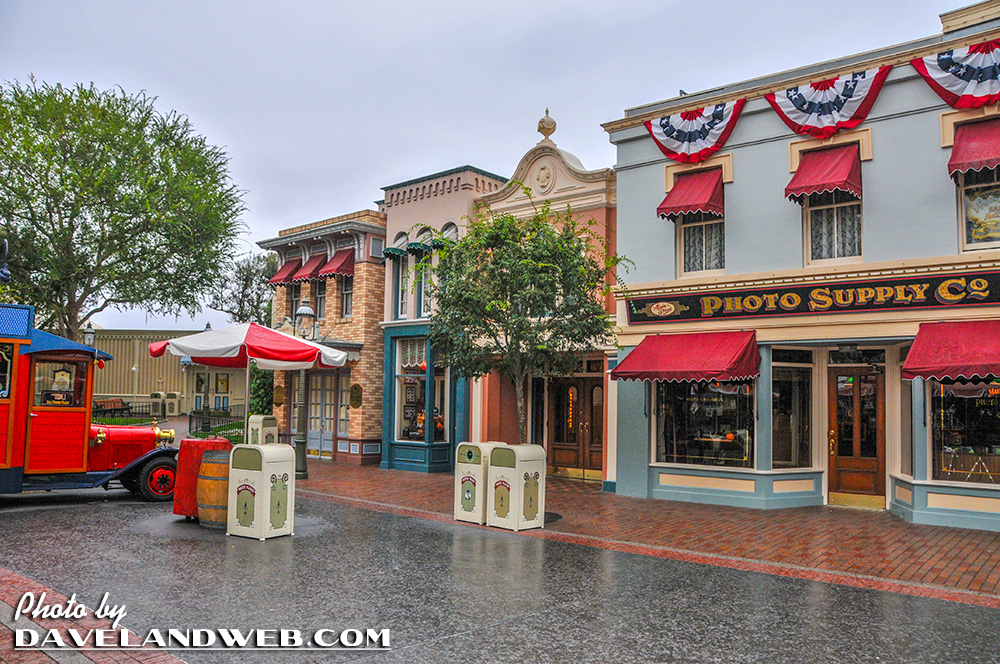 Keep this area as a place for ordering and pickup of prints and convert the back area (that is now currently retail) into a photo studio where guests could pose with park-related backgrounds and dress in vintage costumes. Another experience you couldn't have anywhere else. On the plus side for the bean counters, it would still be an opportunity to make money!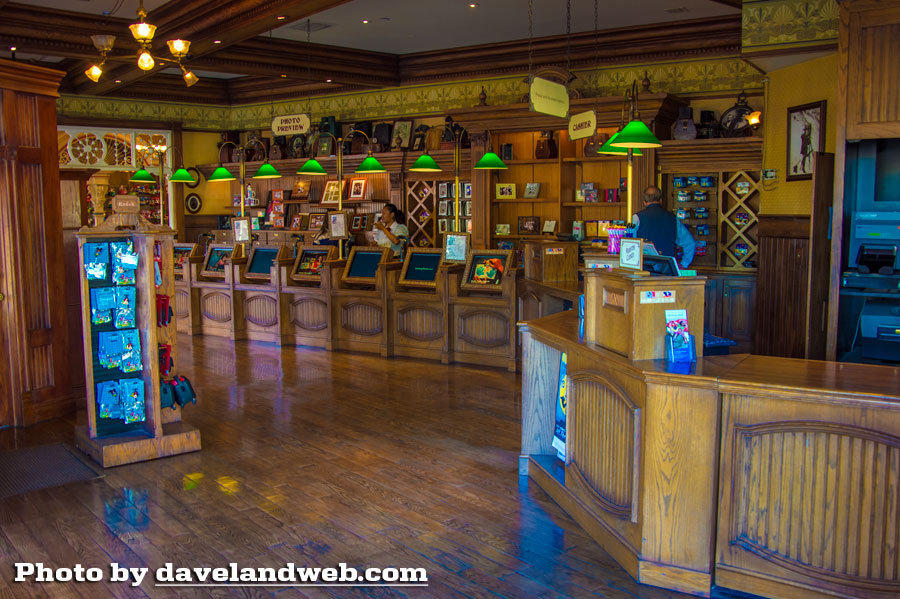 Last one...
Suggestion #7: Put a Music/Home Media shop in The Disney Showcase Town Square location.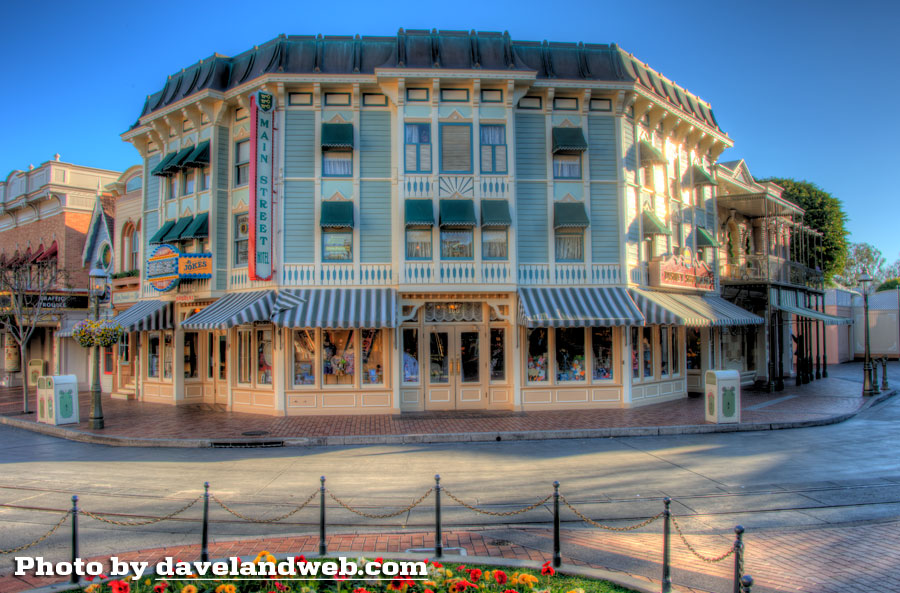 Take out the bland retail shop that currently inhabits this space and convert it into a Music Shop that offers vocal "lessons" and sells music and other home media. In a little sound booth, guests can pick Disney-related songs and have professional cast members give them vocal coaching before they get recorded. What guest wouldn't like to take home a CD of them singing with the Dapper Dans? Or a Disney Princess?
What ideas would you have to spice up Main Street, U.S.A.? Or do you like it just the way it is?
See more vintage & current Disneyland Main Street, U.S.A. photos on my
Main Street web pages.