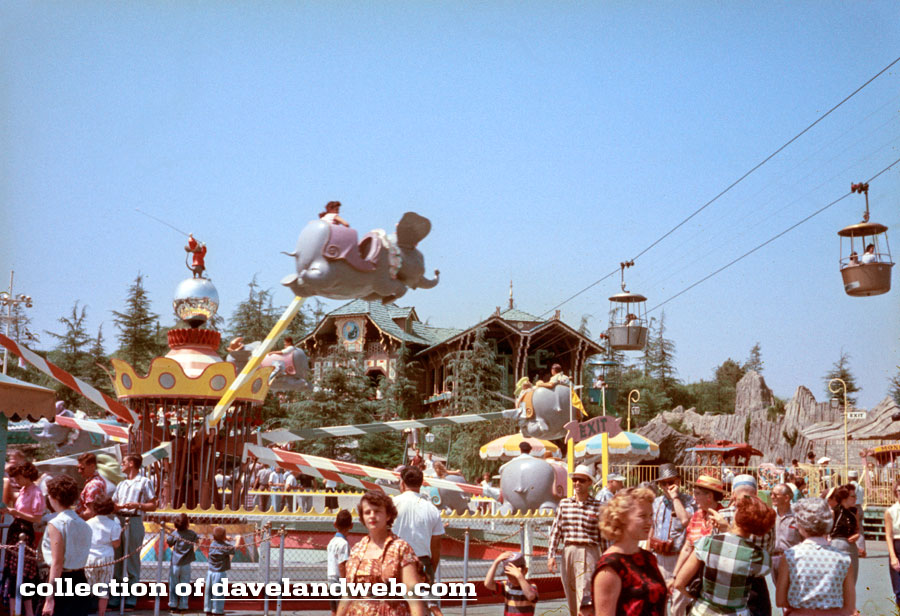 Apparently, poor manners are not something that the modern-day guest at Disneyland holds the franchise on. Even back in 1958 (September 3rd to be exact), a guest is caught "picking a winner" near the Dumbo Flying Elephant attraction in Fantasyland.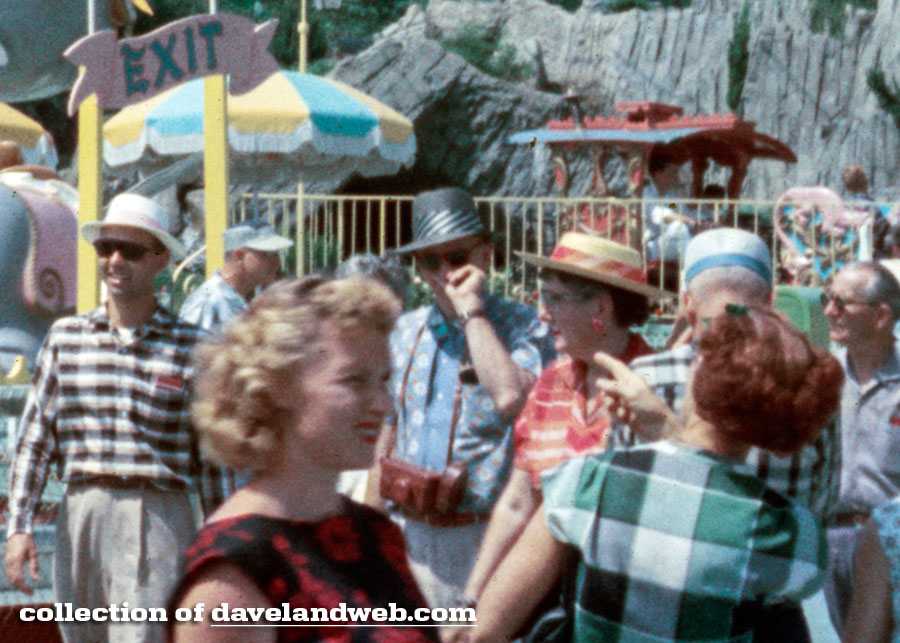 Moving on to more pleasant things, also from 1958 comes this sparkling image showing the Dumbo attraction and the Ticket Booth: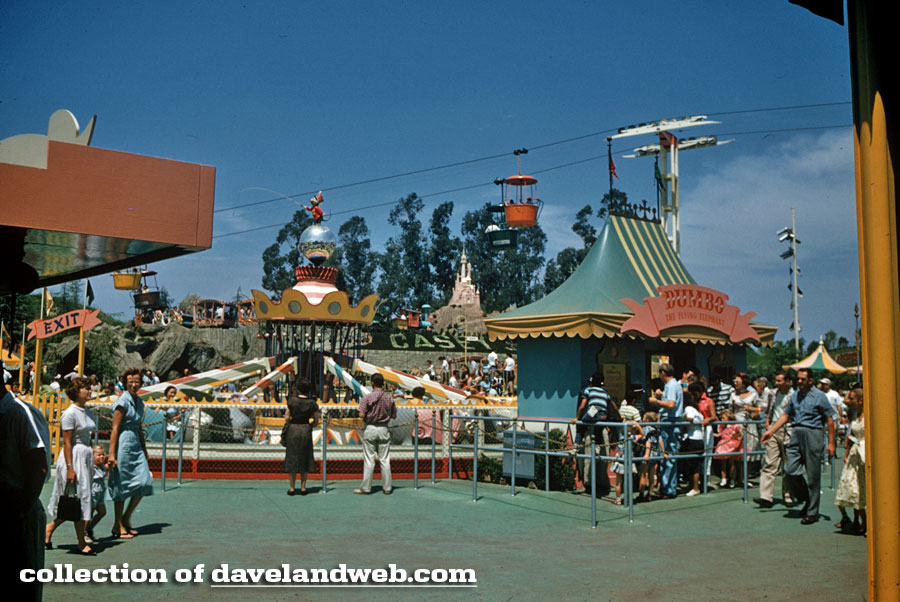 For our first zoom-in, you can see Timothy Q. Mouse on top of the mirror ball.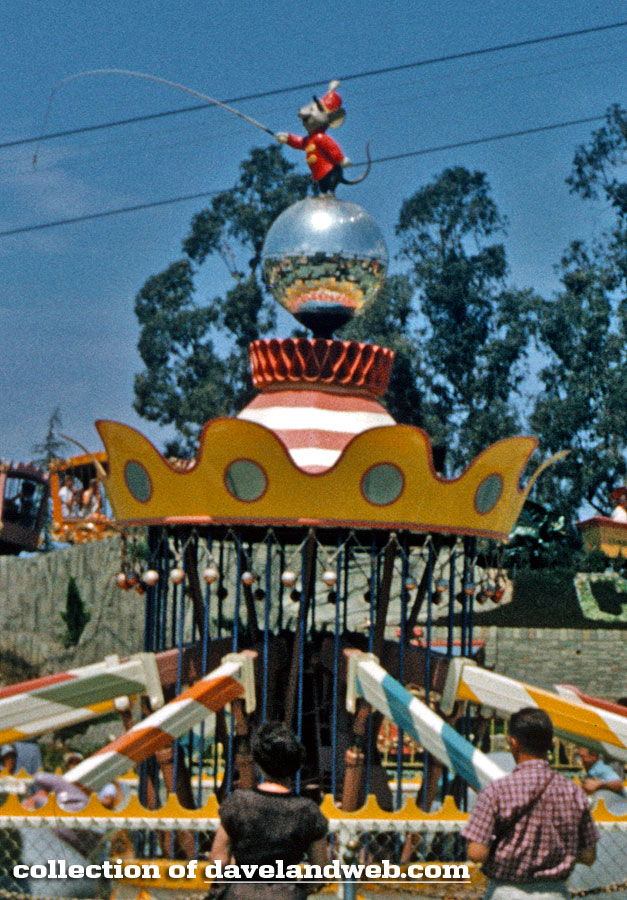 Timothy is still there today, although the mirror ball has been replaced with a much less exciting striped balloon basket: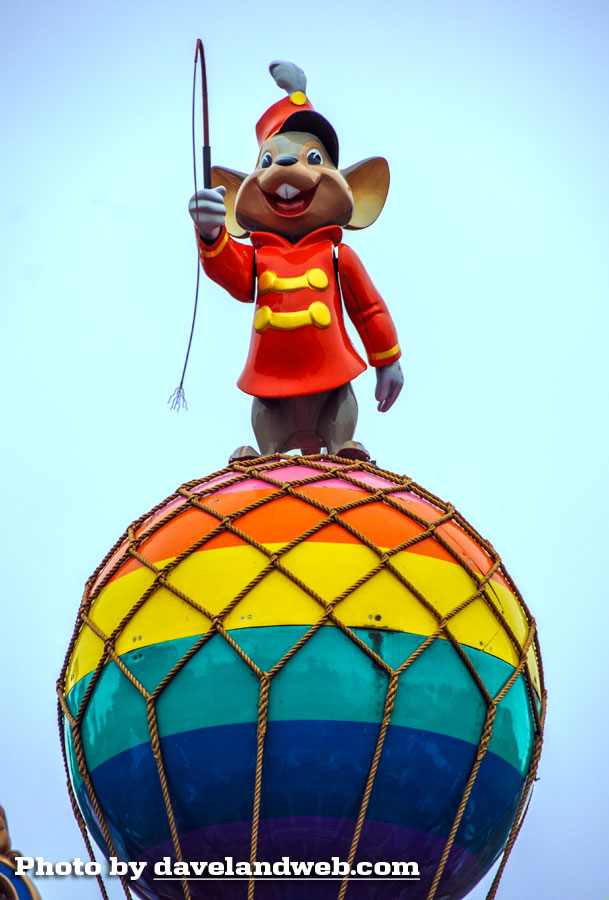 Timothy in motion: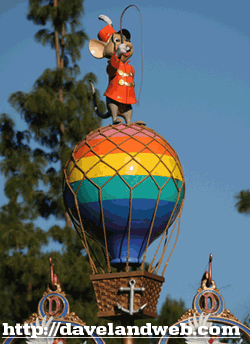 Back to the 1958 image with a close-up of the Ticket Booth itself: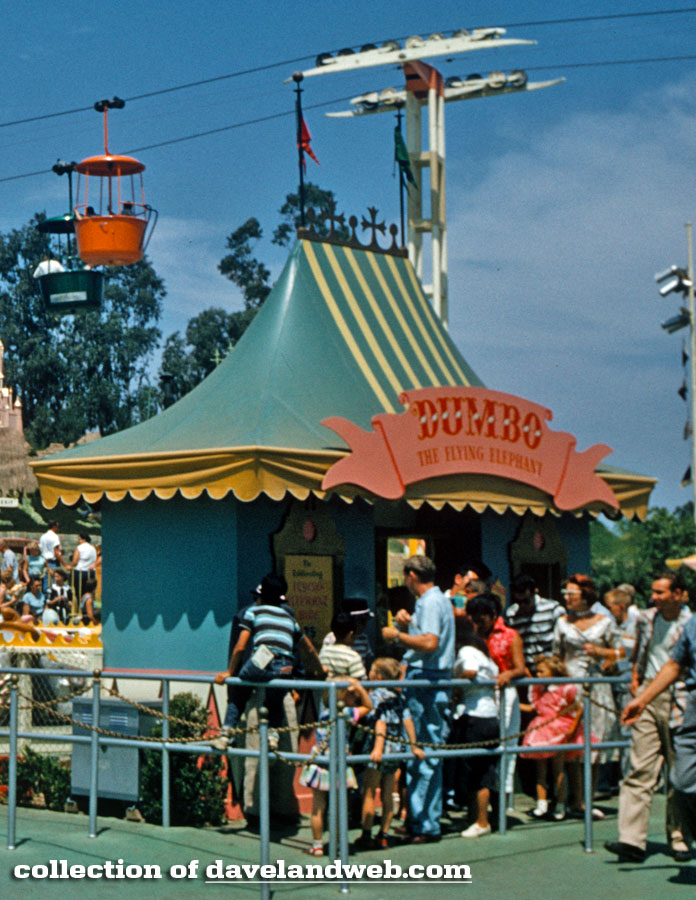 See more vintage & current Disneyland Dumbo The Flying Elephant attraction photos on my
Dumbo web page.