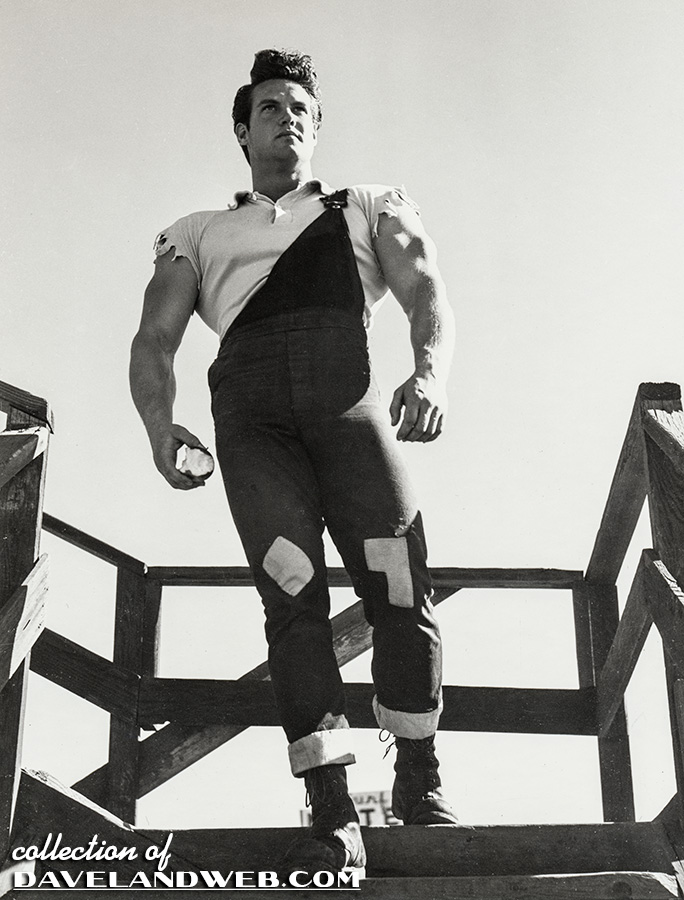 I am fascinated by the process of casting a movie; especially finding out who some of the original possibilities were. At that point, I try to wrap my brain around what that movie might have turned out to be had one of those original possibilities turned into a reality. One of those most famous is Shirley Temple as Dorothy in "The Wizard of Oz" 1939); one of the lesser known ones would be the one I am illustrating today.
The 1959 film "Li'l Abner" is all but forgotten today, including its leading man, Peter Palmer. The photos in today's post show bodybuilder and former Mr. America, Steve Reeves, in a few photos from 1958 that show him wearing a Li'l Abner costume. I am guessing that these were shot near the beach.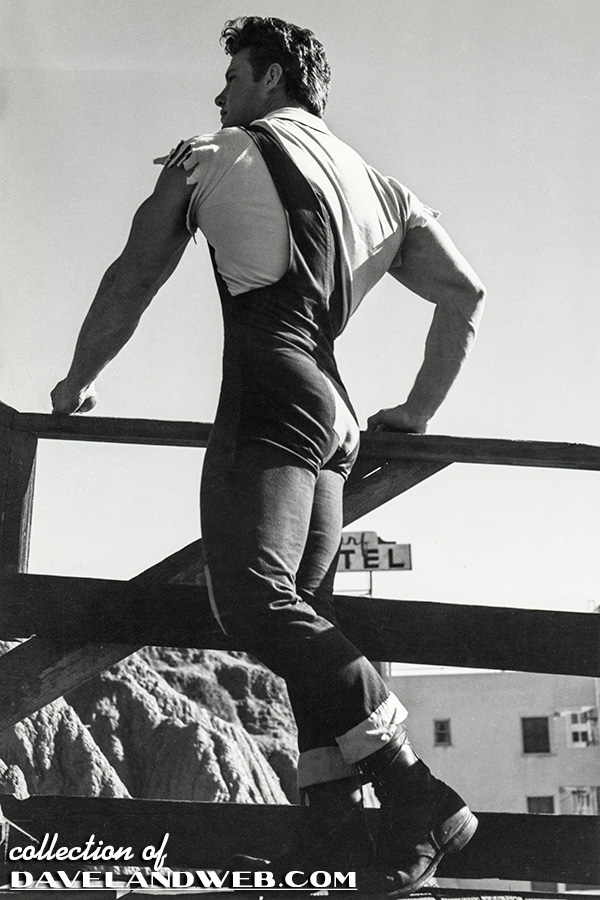 Reeves was no Shakespeare when it came to acting, but physically, he was a good match for the title character of the movie which was based on a comic strip character. Abner was a 6' 3" hillbilly, who was naïve and simple-minded. He was known for his strength, not his brains.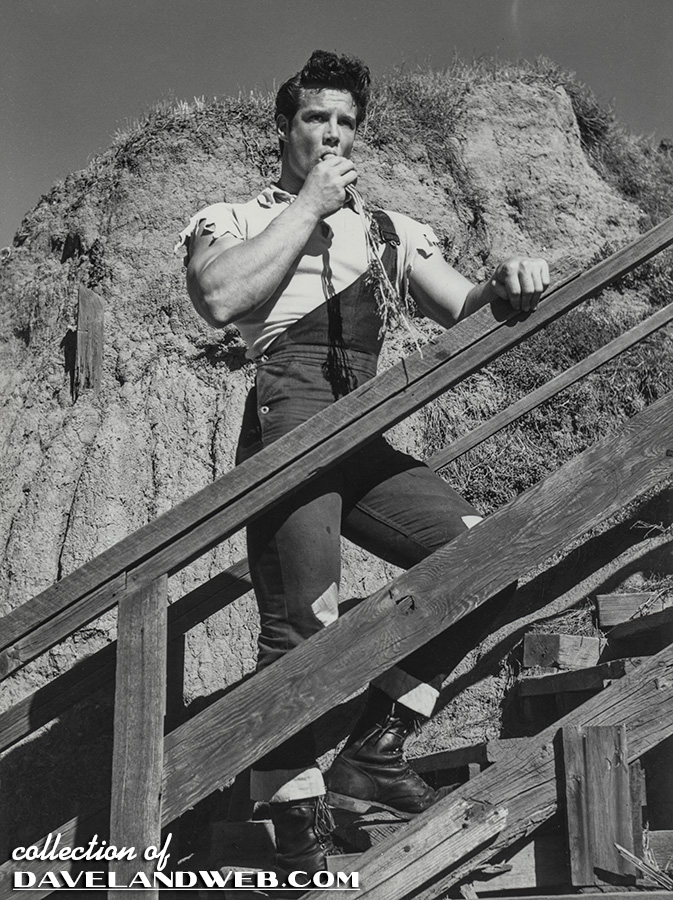 For whatever reason, Peter Palmer won the role over Reeves and went on to a very modest career as an actor.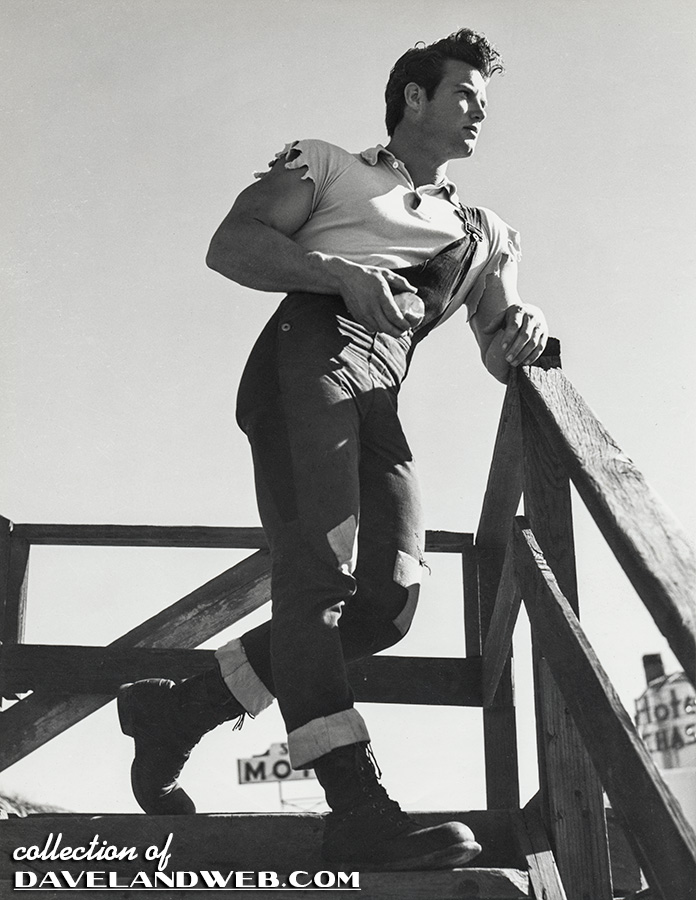 See more vintage Steve Reeves photos on my
Steve Reeves web page.