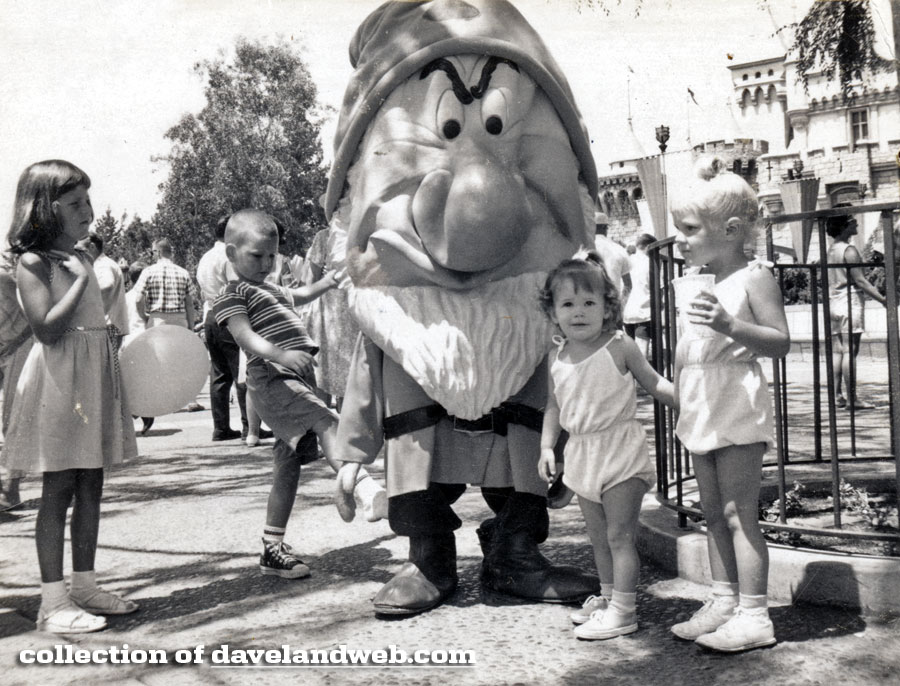 Just look at this undated 1960's image; I would not last very long as a costumed character at Disneyland. I can only imagine the indignities these people suffer at the hands of little monsters like this one, who appears to be kicking Grumpy from the rear.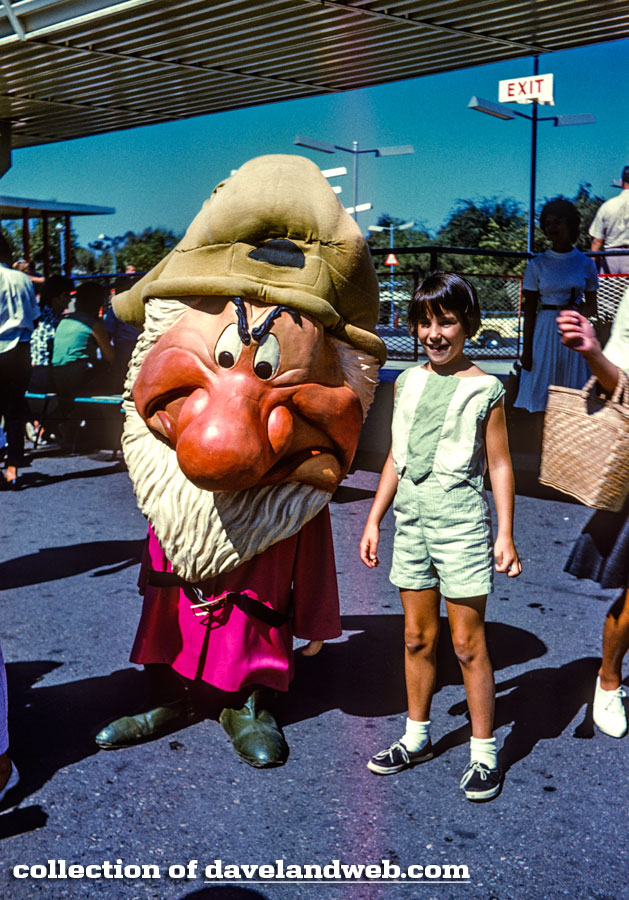 As you can see from these consecutive September 1961 shots, Grumpy was apparently a favorite for the little kids to pick on. Now his nose is getting the abuse.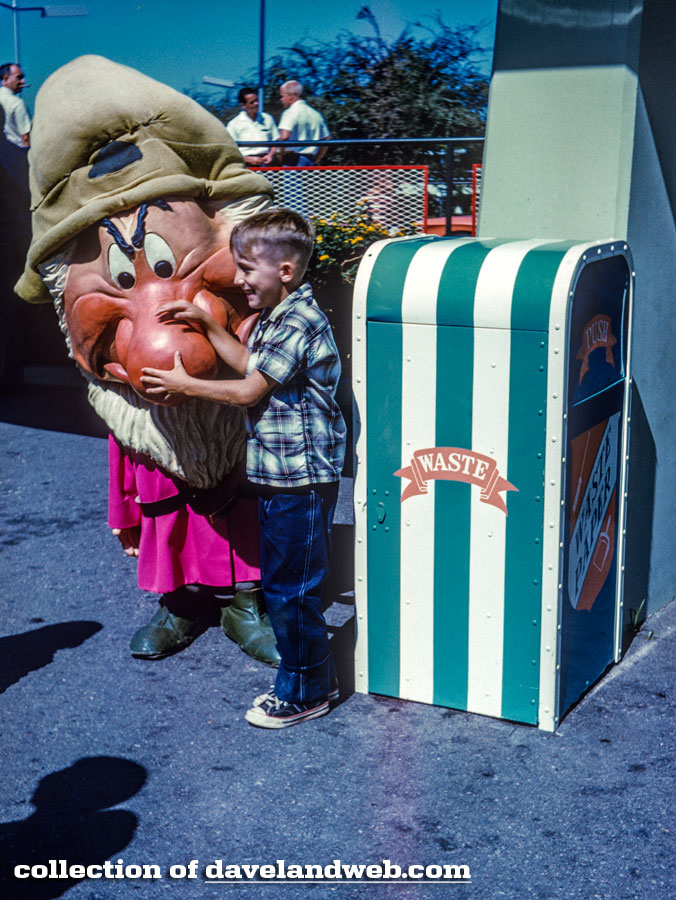 Over twenty years later in 1984, this adult guest feels the need to do the same thing to poor old Grumpy. Note how the screen in the hat for the visibility of cast members is now gone.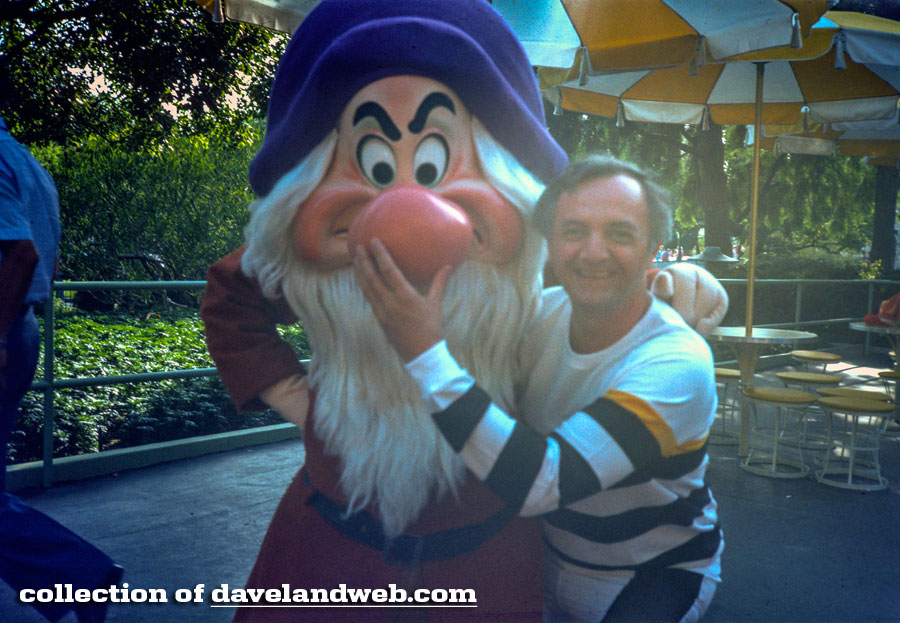 Can you imagine the revenge fantasies that were plotted by these cast members in costume?
See more vintage & current Disneyland character photos on my
character web page.