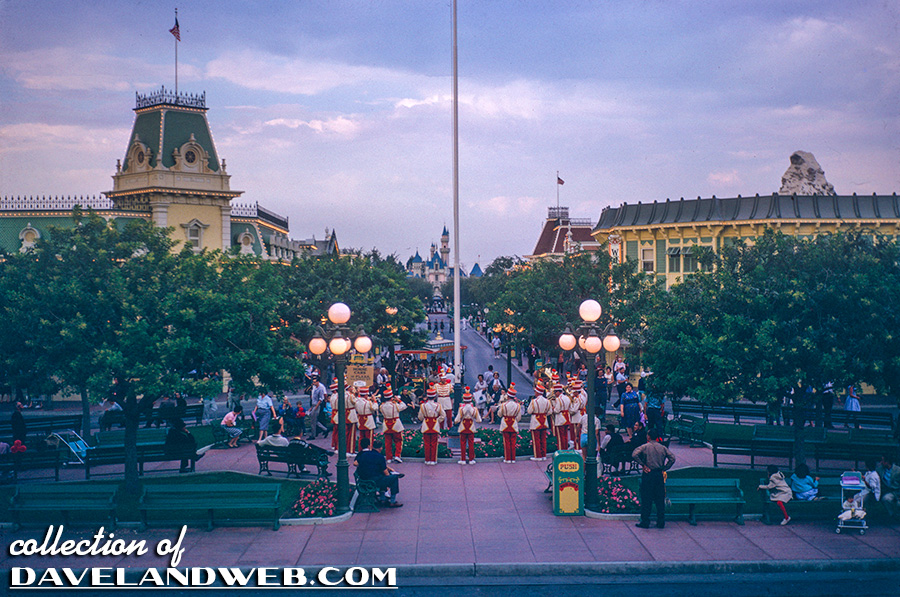 This gorgeously saturated shot is from October 1962 and shows the daily Flag Lowering Ceremony that occurs in Town Square.
Zooming in, it appears that someone is standing in for Vesey Walker.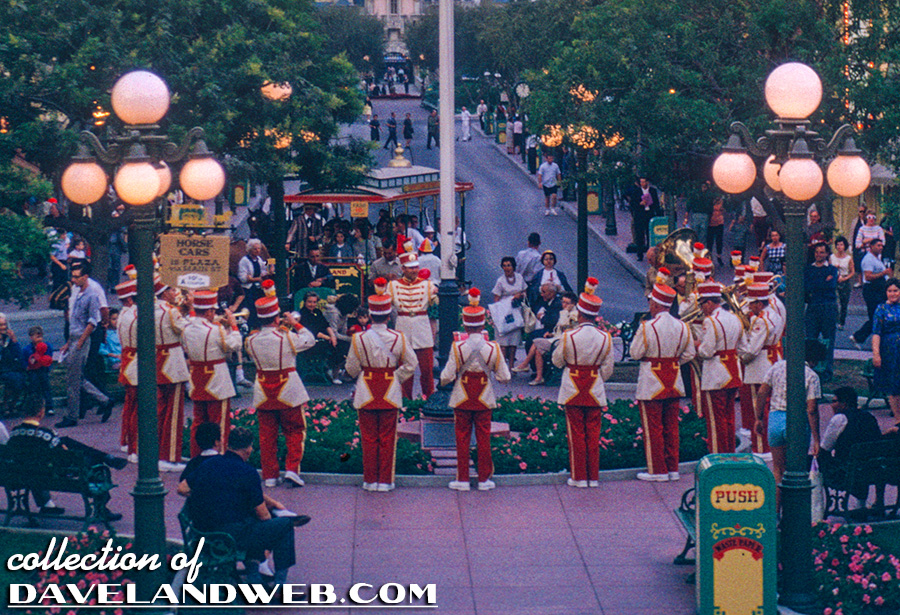 You can still view this touching display of patriotism at the park every day.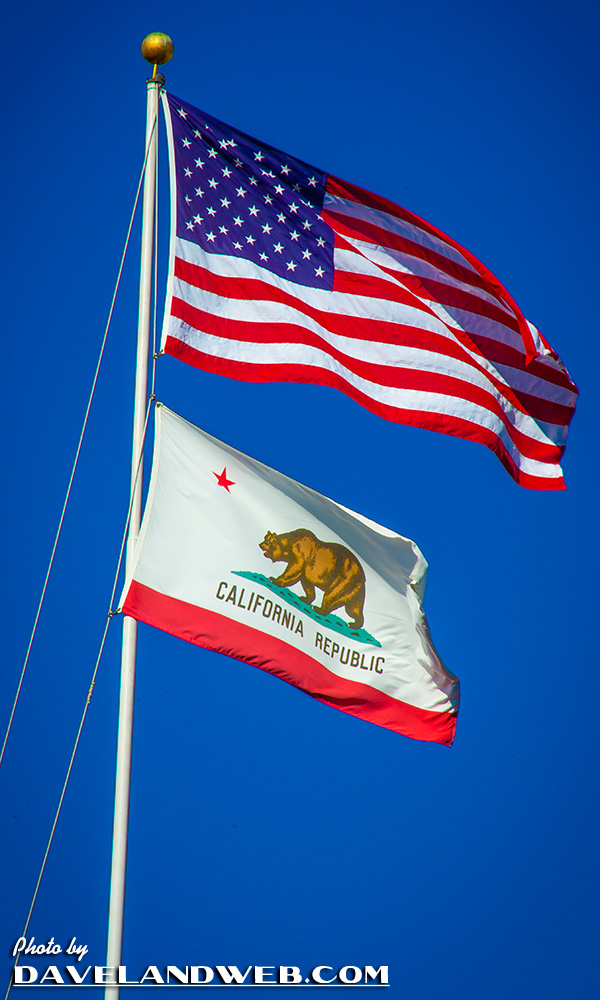 The Dapper Dans have made a lovely addition to the musical proceedings.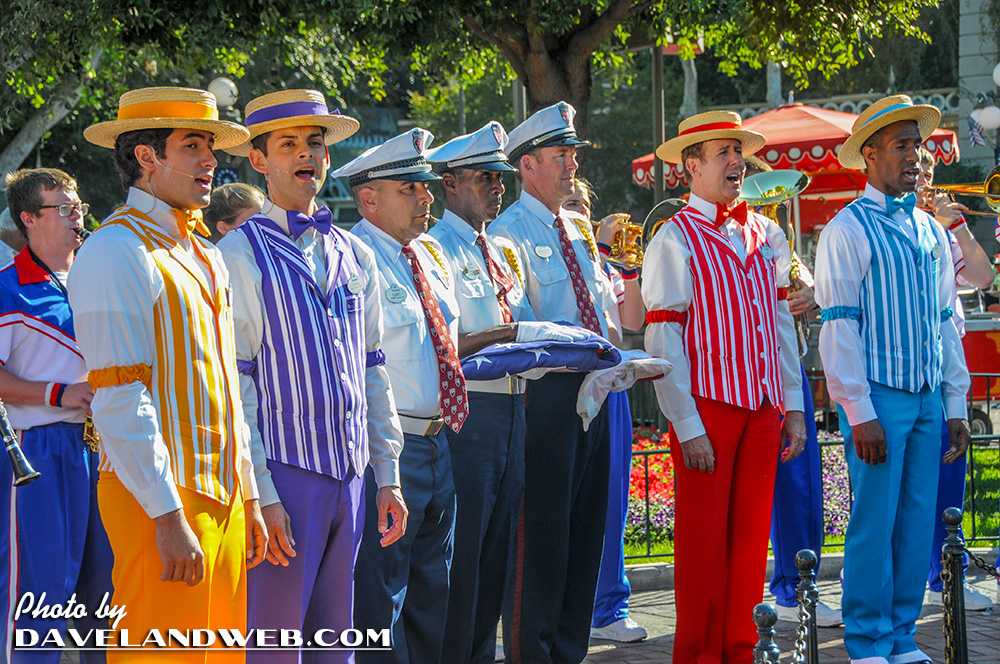 See more vintage & current Disneyland Town Square Flag Lowering Ceremony photos on my
Flag Lowering Ceremony web page.