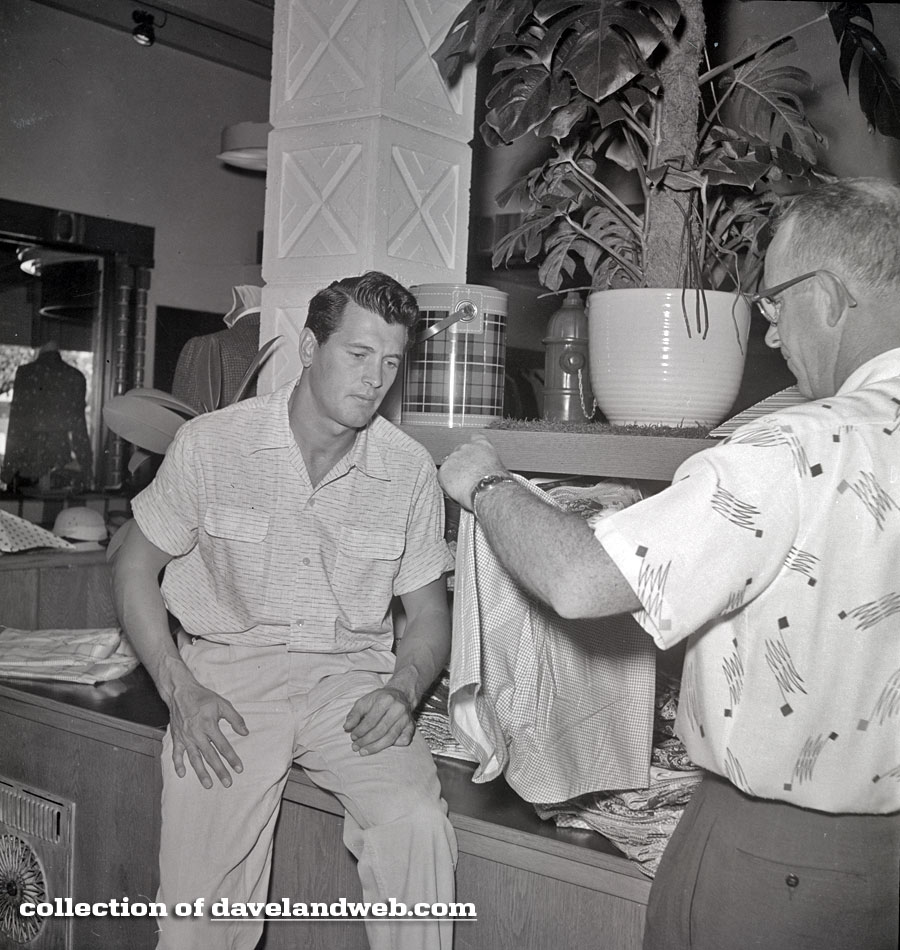 These two images from 1956 show matinee idol Rock Hudson shopping for clothes in Palm Springs. I'm not sure that the salesman has done a great job of selling this pair of checkered shorts to Rock.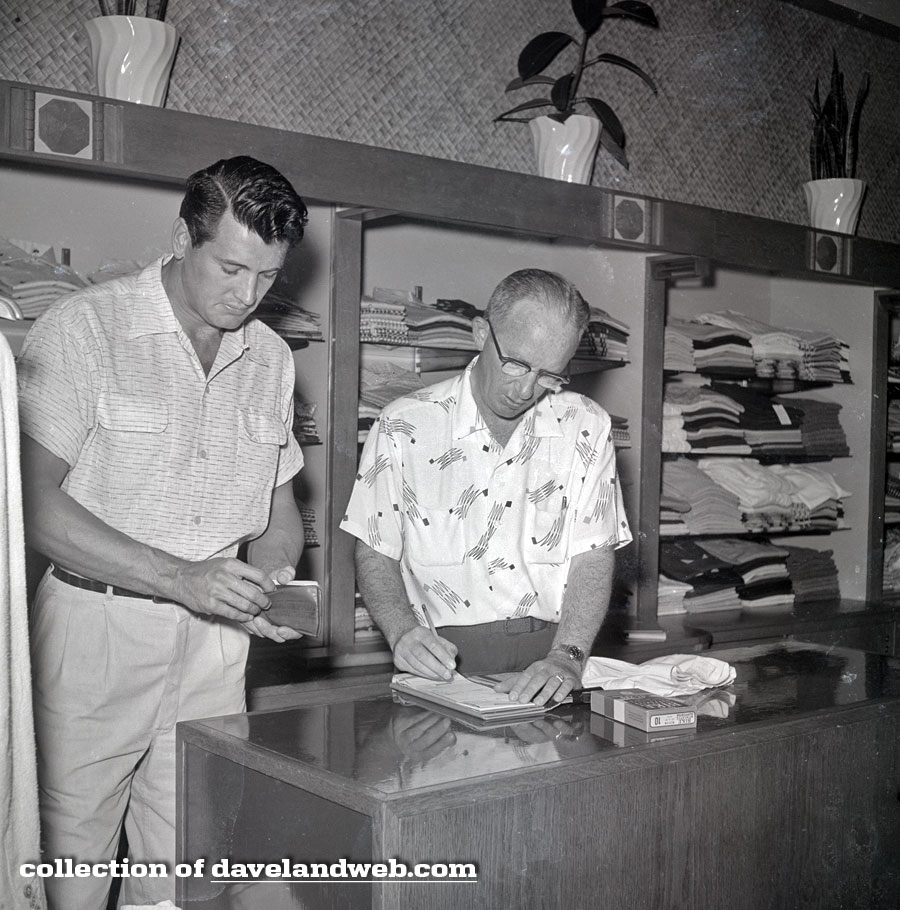 One thing he DID sell to Rock was an athletic supporter. Apparently Rock wore a medium.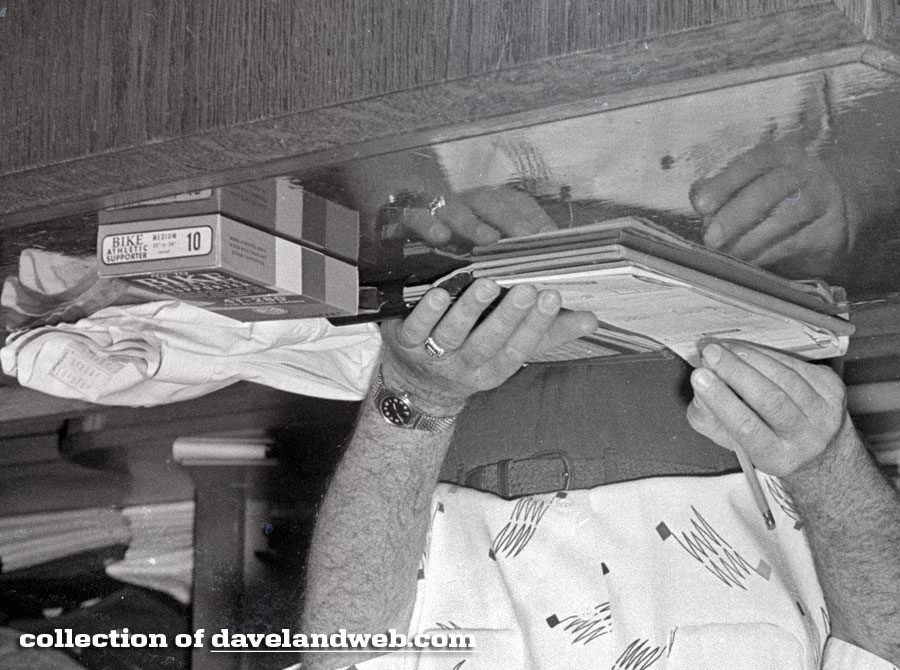 Don't you just love the details you can get from a negative?
See more Rock Hudson photos on my
Rock Hudson web page.