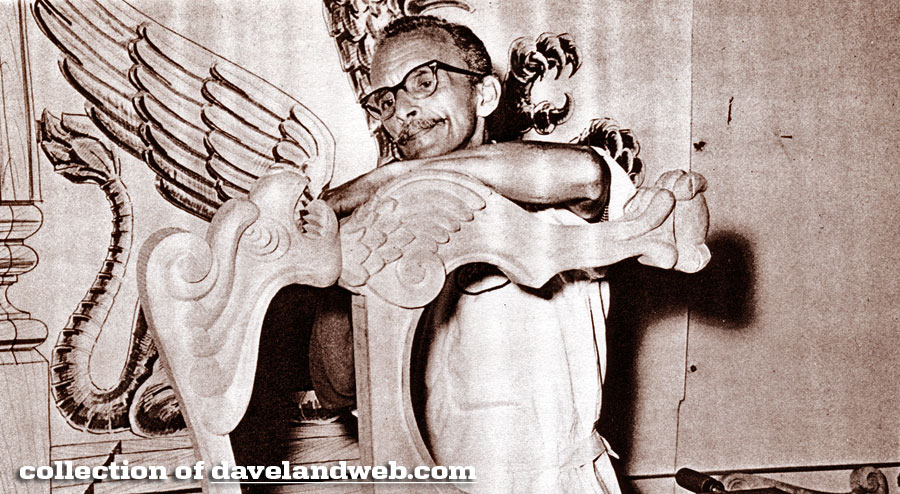 In a May 1969 publication, just months before the August 9 opening, Disneyland's Haunted Mansion was mentioned in an article about the Cuban Sculptor who carves the furniture that can still be seen today.
The first photo in the article shows him working on the chair for the ballroom that seats the lady blowing out the candles: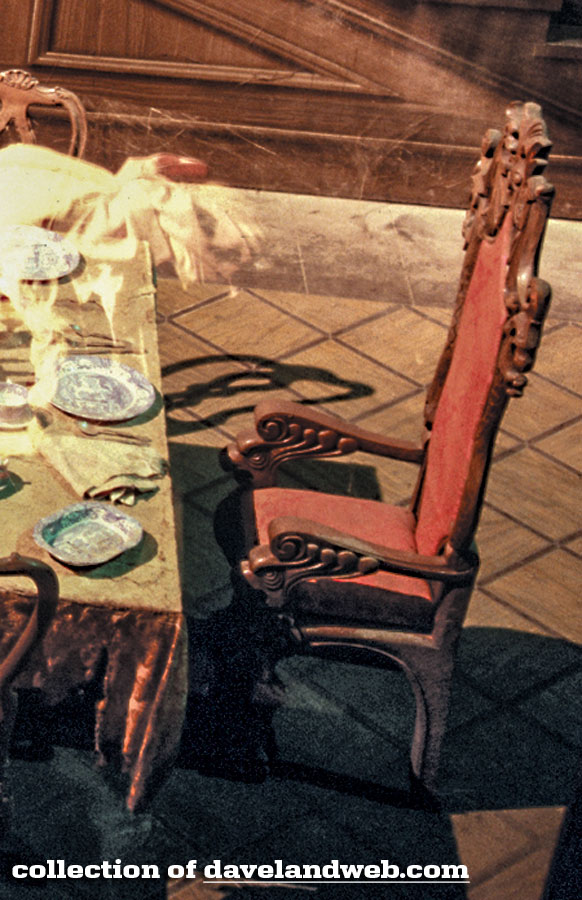 For Ciro Rolando Santana y Arrite, a soft-spoken, wiry little Cuban sculptor of extraordinary talent, a temporary position at Disneyland has become a springboard to the fulfillment of a longtime dream — to bring his family from an adopted home in Puerto Rico to the United States and continue his career as a sculptor.

Rolando Santana came to this country yearly in 1969. He had been at Disneyland for only a few weeks when the word went out from WED that new projects required the talents of an additional sculptor.

Rolando went to WED for an interview, presented his credentials, and was promptly made a member of the WED Imagineering staff.

The sculptor's work has been exhibited in many countries throughout the Americas and in Spain. For two decades, art and educational publications have featured articles on his works.

Rolando received his formal art training as a student for seven years at Havana's St. Alexander's National School of Fine Arts and two years at the Havana Center of Fine Arts.





Adept in sculpturing all media, Rolando has begun the resumption of his career at WED by carving wooden furniture and ornamentation for Disneyland's Haunted Mansion.

While one part of Rolando's dream became a reality, the other part came true in May when his wife and three children joined him in their new home in the United States.
I have attempted to find some of the pieces shown in the vintage article and was able to match a few, like the first photo in this article and this Gryphon seen in the loading queue which is the second image from left in the quartet of small images above: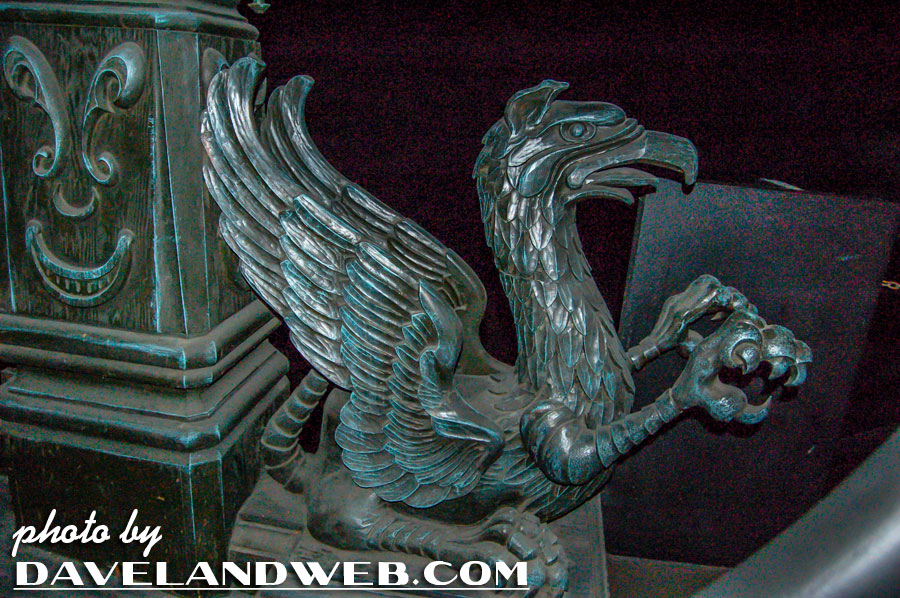 This doorway in the corridor matches the handle shown in image 4 from the article:
Photo #1 from the quartet of pics in the article is a closeup of the newel post located near the Gryphon (thanks to Dan Olson for alerting me!).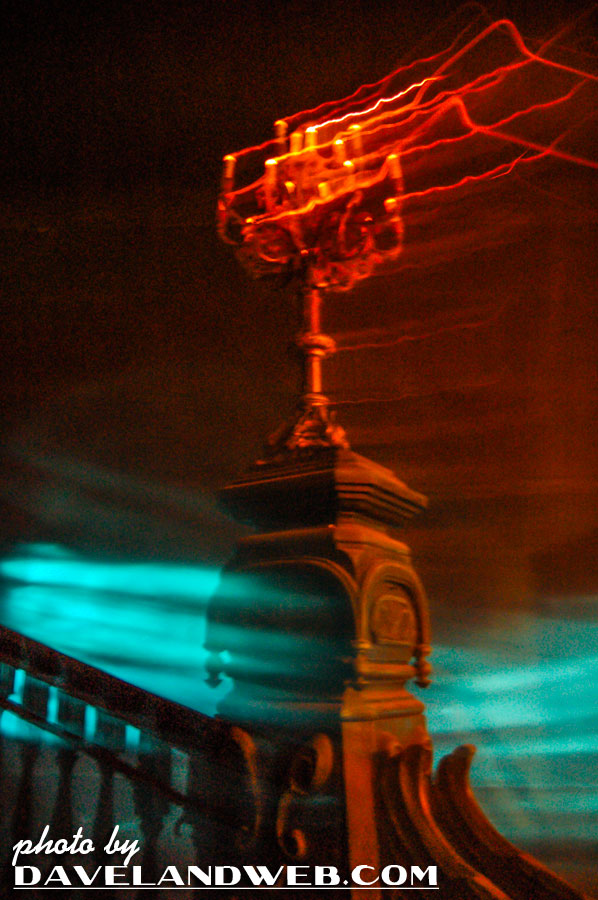 Dan Olson apparently knows my collection of photos better than I do (or most likely is more patient when looking!) and found this match to the tombstone in mini picture 3: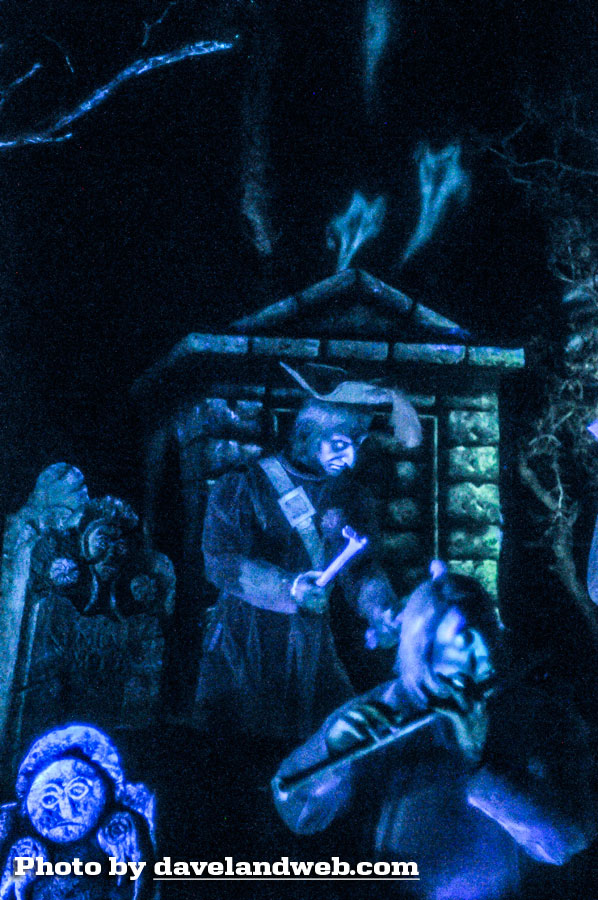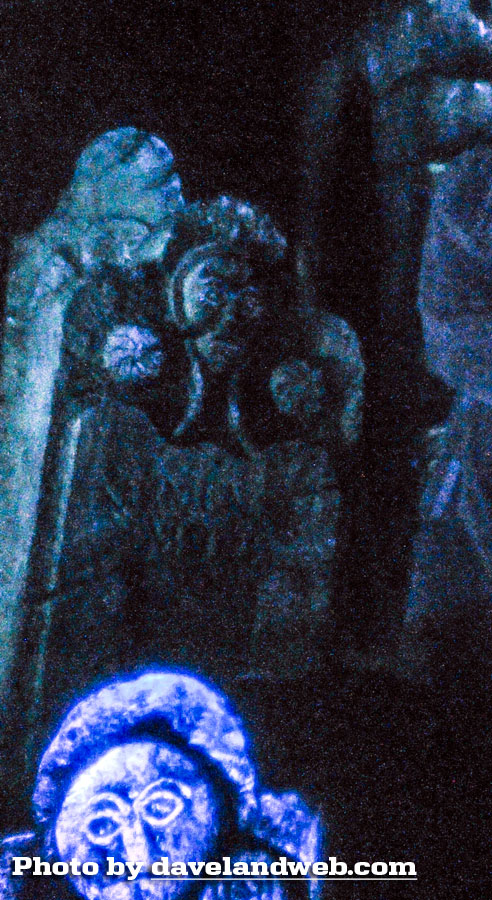 See more vintage & current Disneyland Haunted Mansion photos on my
Haunted Mansion web pages.