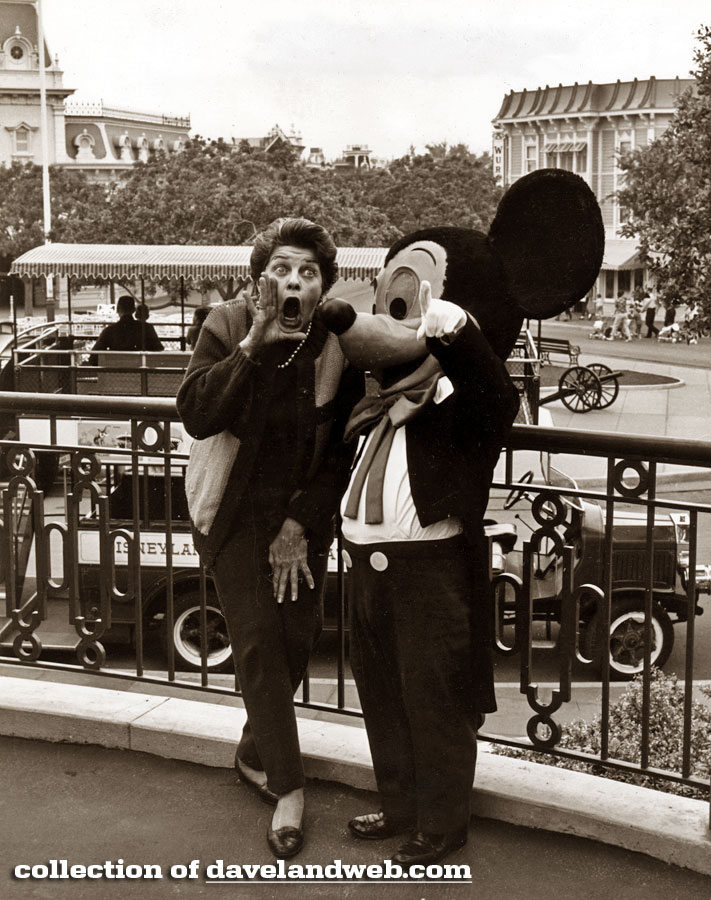 The rubber-faced Martha Raye is one of my very favorite comediennes. I can only imagine what happened the day she visited Disneyland. There is very little (as in zilcho) information on the web about her trip there, other than the two photos I have acquired shown in today's post. Based on the Mickey Mouse costume, I would guess these date from 1966 or 1967. The one below shows her with original 1955 cast member Bob McDonald.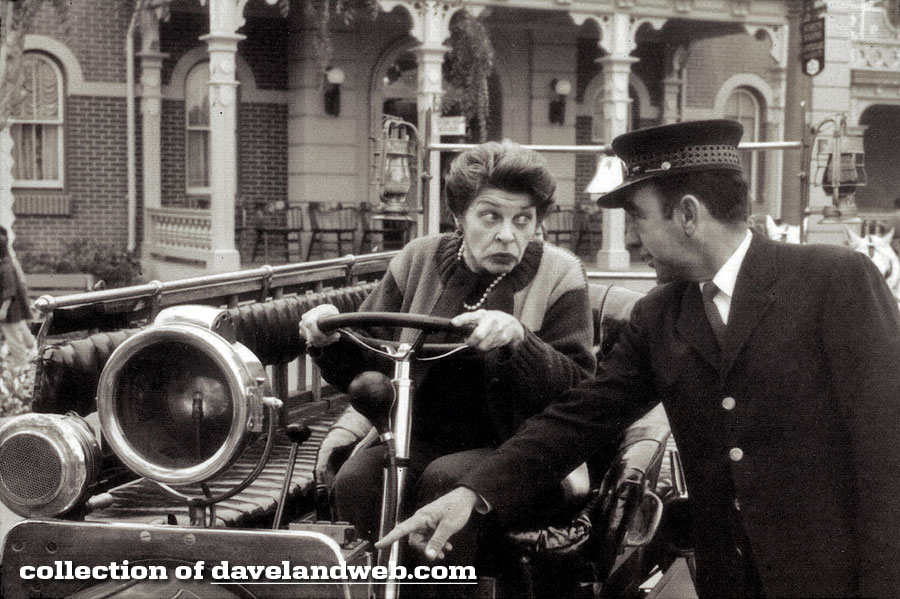 My first introduction to Raye was in the Charlie Chaplin movie, "Monsieur Verdoux." Chaplin typically cast unknowns that he could groom for stardom. Raye was the exception, and her scenes as Chaplin's brassy wife are a well-needed break from the film's serious tone.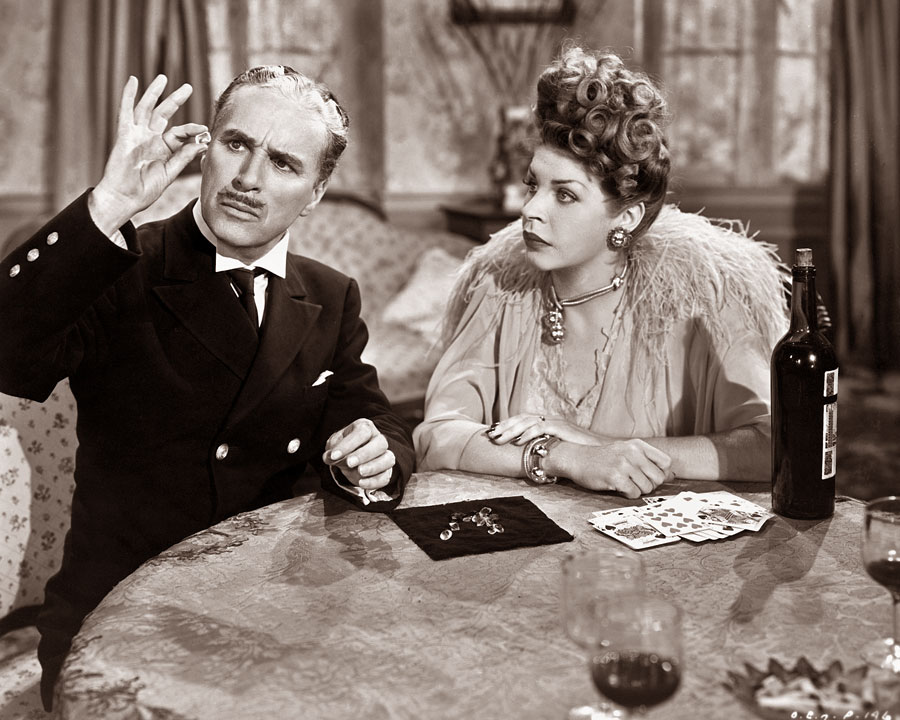 Monsieur Verdoux (Chaplin) has married Anabella (Raye) for her money, and must put up with her loud-mouthed shenanigans until he can "dispose" of her. His plans go awry though, as she proves to be more durable than a cast-iron pan.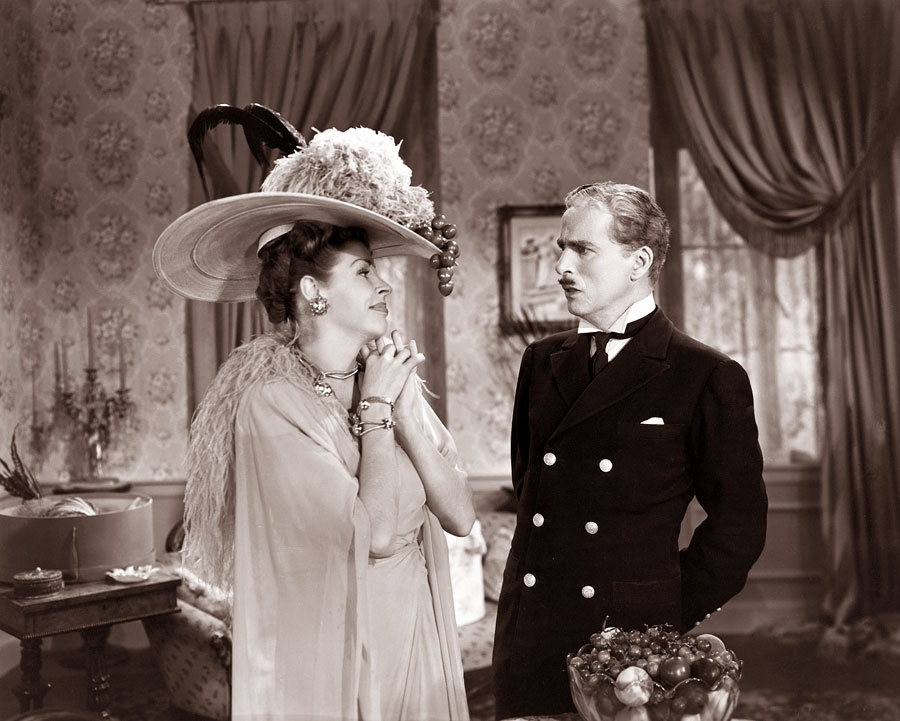 One of my very favorite Martha Raye bits occurred on an episode of the 1964 "Judy Garland Show," where she and Judy sing a medley of Glenn Miller songs. The two attempt to bust each other during their solos, and the result is pure comic joy.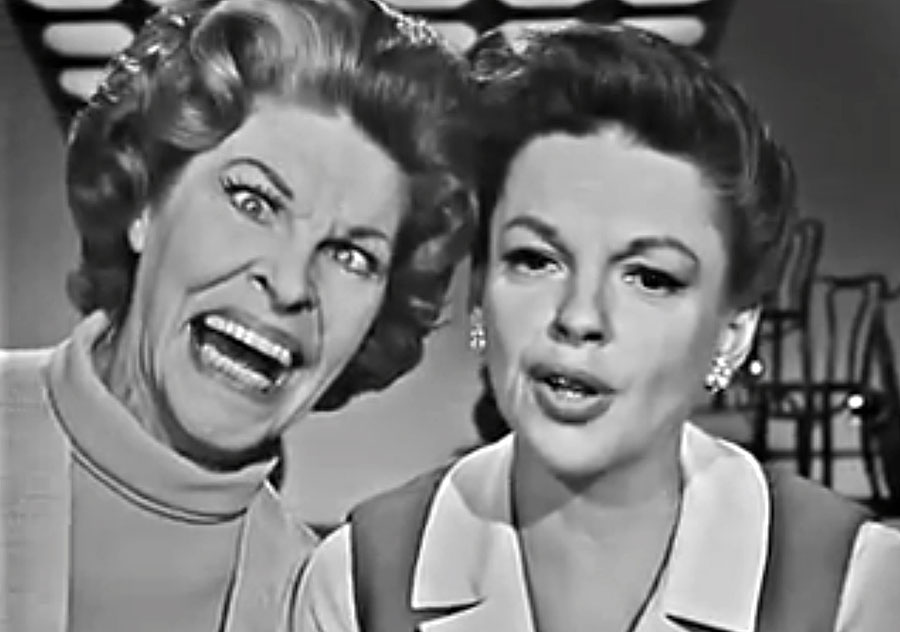 It is interesting to note that Judy's first husband, composer David Rose, left Raye for Garland.
See more vintage & current Town Square photos on my
Town Square web pages.