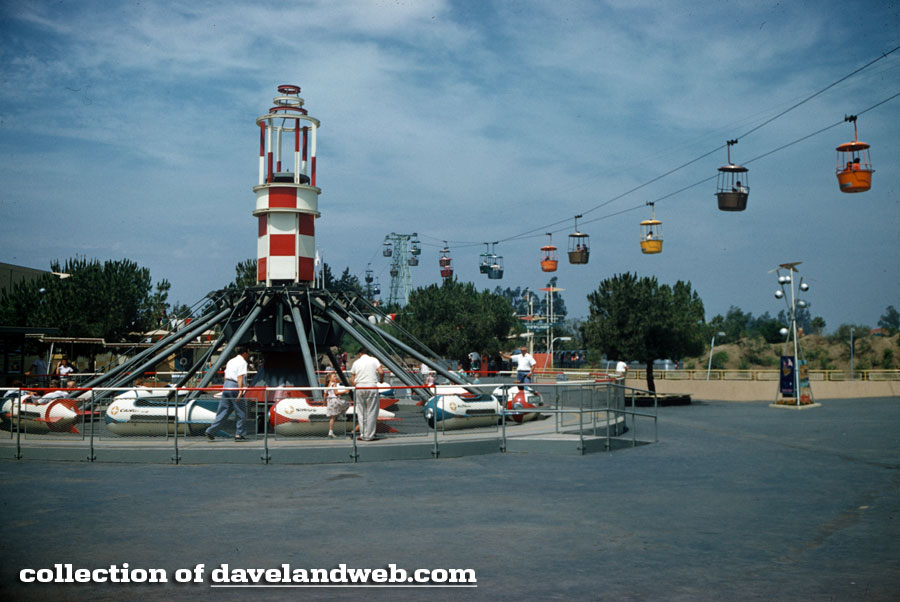 This 1958 image shows the Astrojets at the back of Tomorrowland. Its' hard to believe this is Disneyland; virtually no crowds and there is plenty of undeveloped space. In the background you can see the Skyway Buckets. But where's The Matterhorn? Too early; it is about a year away from its appearance in the park. Instead, Snow Hill is what guests floated over in their Skyway Buckets.
Zooming in, we see this little girl who doesn't seem to want to listen to whatever instructions her father is attempting to give her.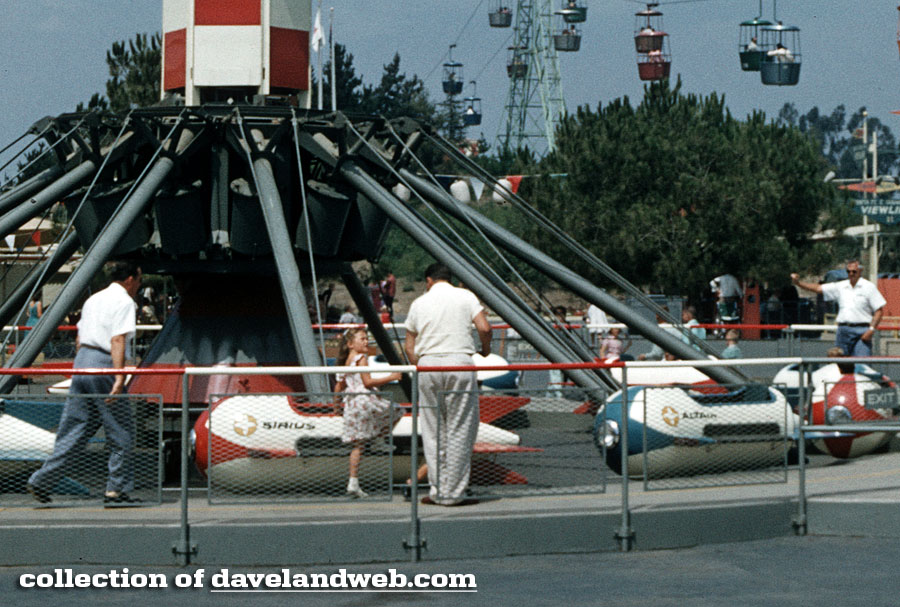 I missed this one, but sharp-eyed reader PsySocDisney noted that the Viewliner is also visible in this shot: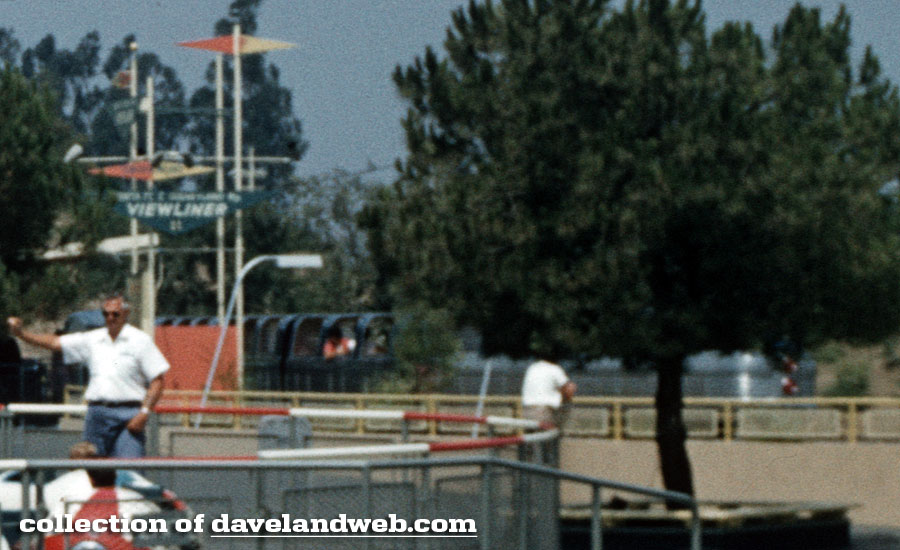 To see a better look of what Snow Hill/Holiday Hill/Lookout Mountain looked like, here are two previously published photos from December 1956 from a Skyway bucket.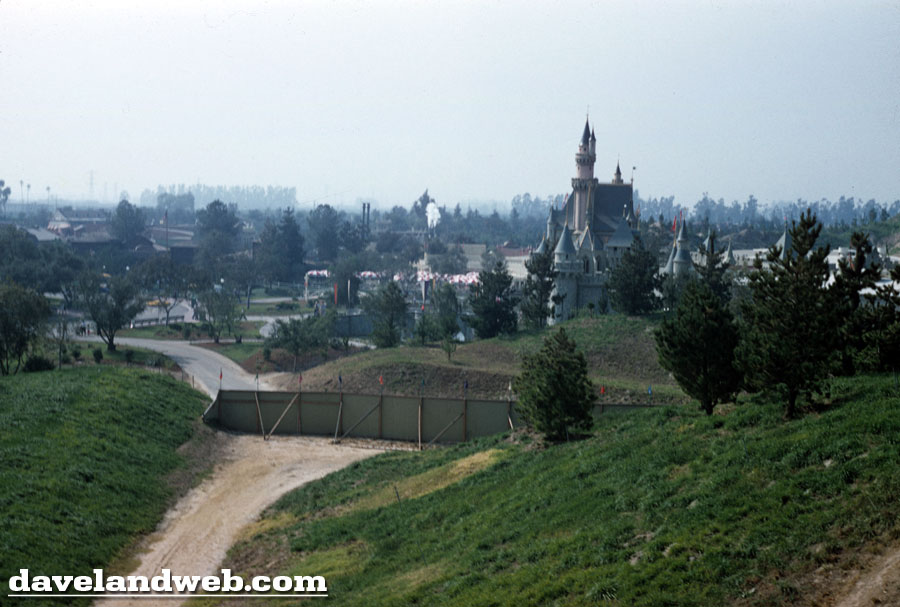 Plenty of room for a Matterhorn or a House of the Future here.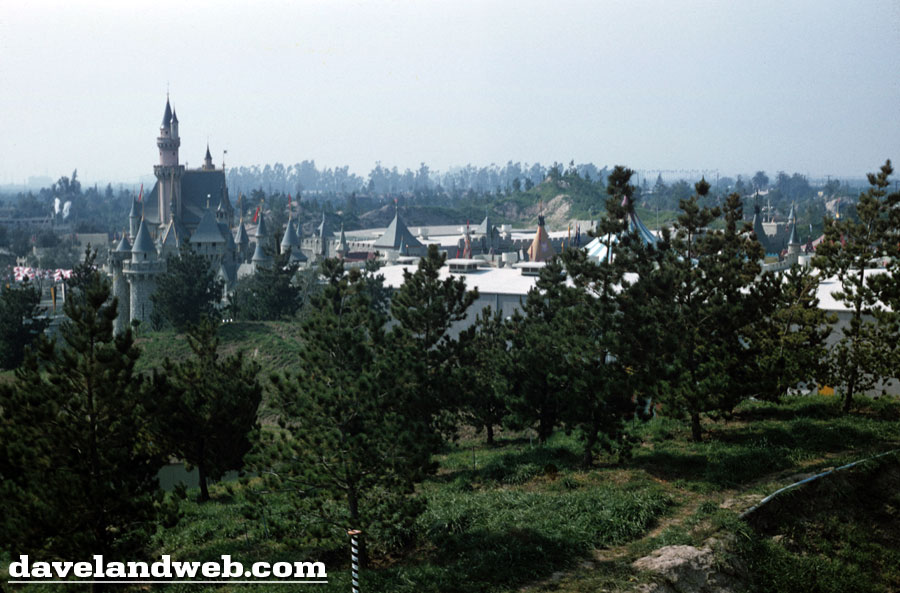 This black and white shot is an even better one showing Snow Hill, aka Lover's Lane.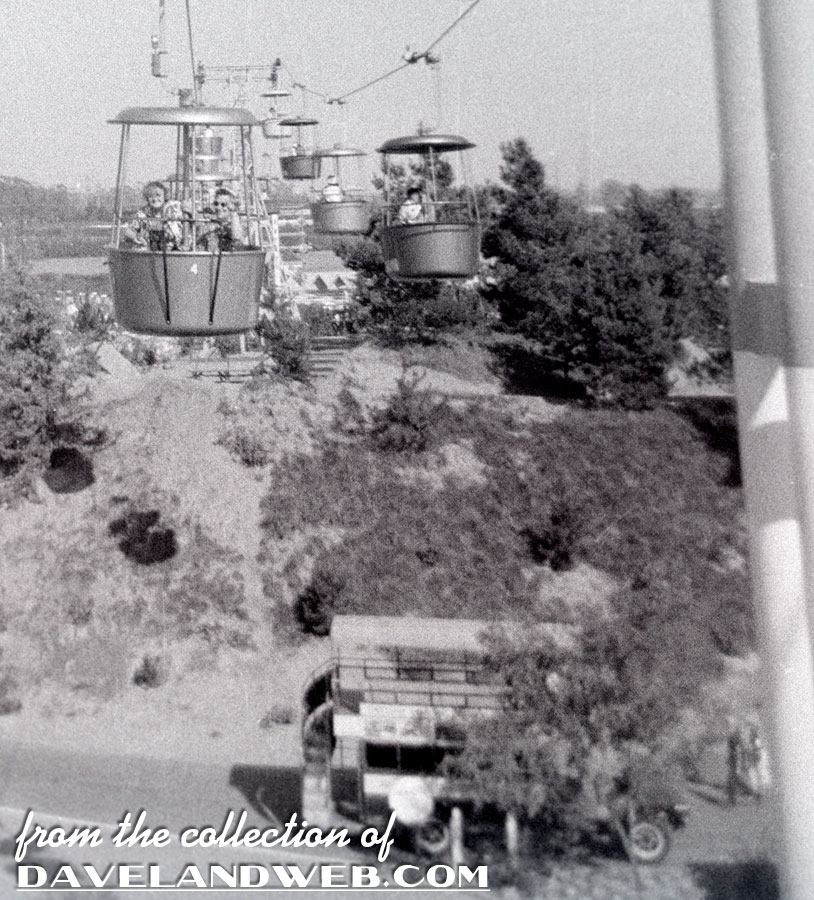 Imagine this amount of real estate at Disneyland completely empty. Just trees. No moneymaking opportunity, and no attraction. Hard to fathom.
See more vintage Disneyland Astro Jets photos on my
Astro Jets web page.