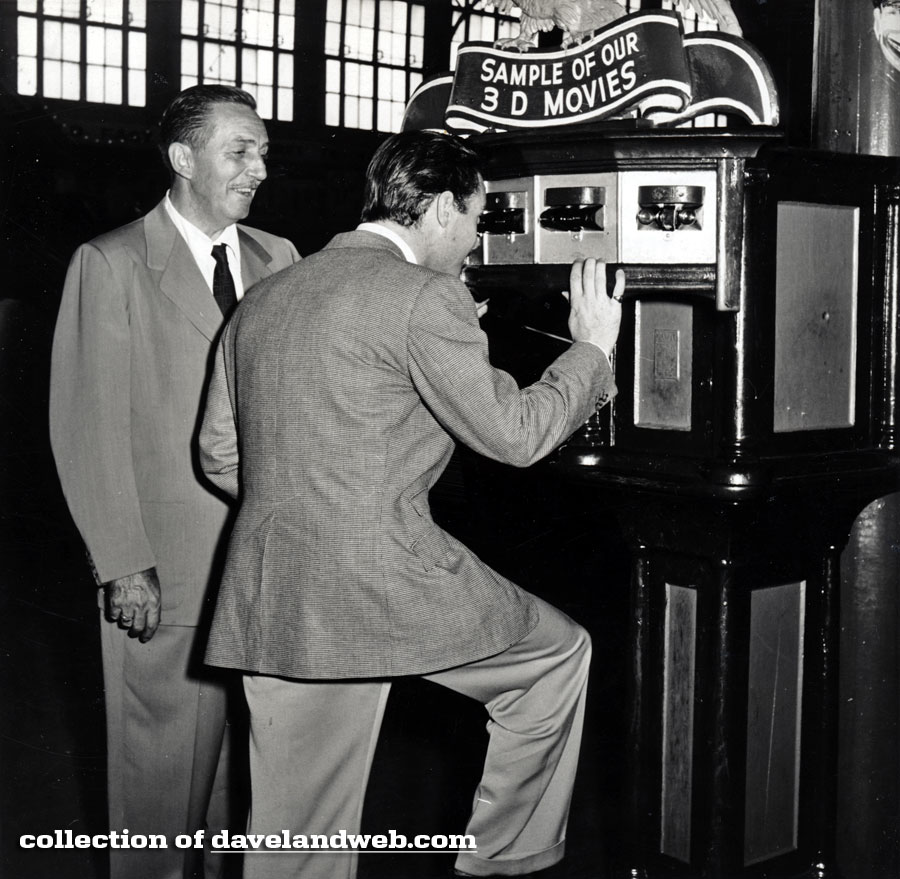 It is fairly common knowledge that Walt Disney looked at a number of amusement parks to see what would (and wouldn't) work at his own. He didn't want Disneyland to be just another copy of what existed, even though the bean counters encouraged him to use off-the-shelf attractions that had already been created and tested. Today's photo shows Walt in November 1953, checking out a 3-D Movie viewer with actor John Derek at The Pike/Nu Pike amusement arcade/pier/park in Long Beach, California. I do not know if the two were out and about together or if they just happened to run into each other at some event. Perhaps Walt enjoyed Derek's performance as the son of Robin Hood in "Rogues of Sherwood Forest" (1950).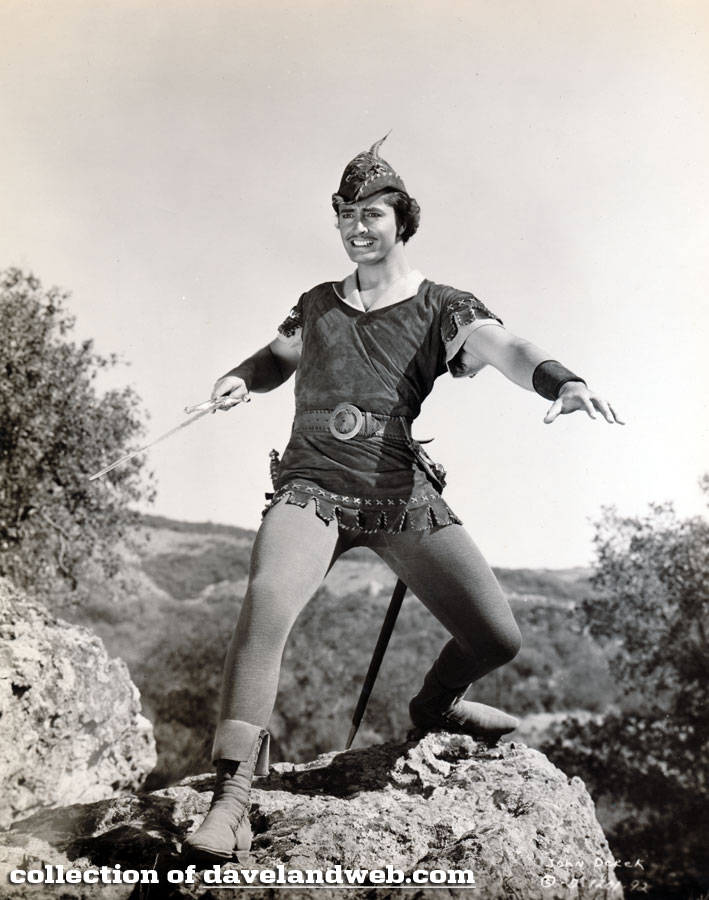 Or maybe there was no connection at all.
See more vintage & current Disneyland photos on my
Disneyland web pages.