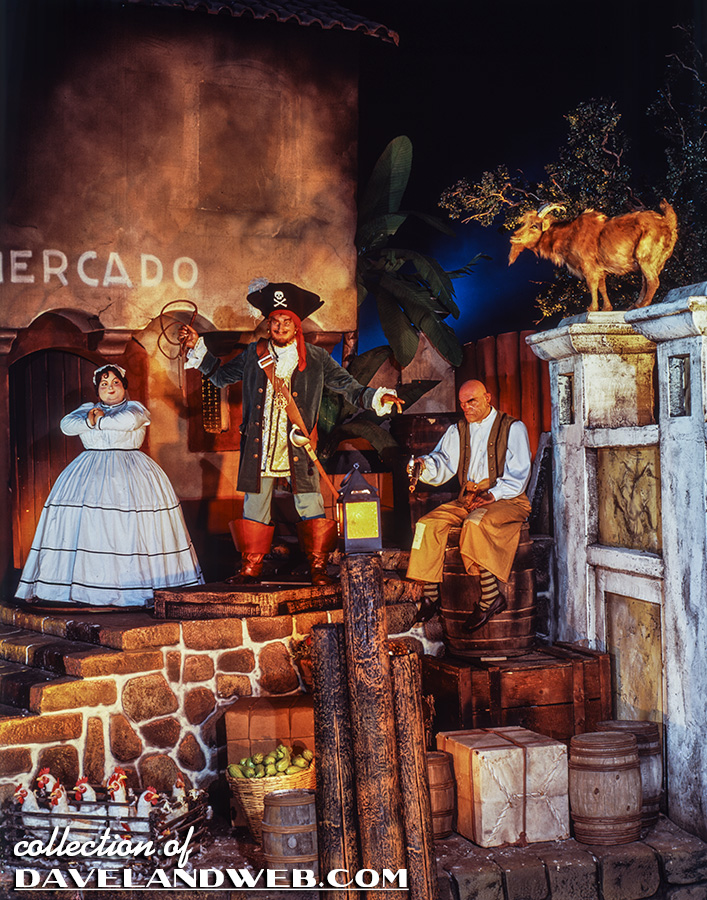 Here is a set of four vintage Pirates of the Caribbean attraction images from 1967. The famous Auctioneer is probably one of the most well-known characters in all of Disneyland. He is also one of the most advanced audio-animatronic figures whose smooth movements make him seem almost human. His looks have hardly changed at all over the years, which is surprising considering this attraction celebrated its 43rd anniversary back in March.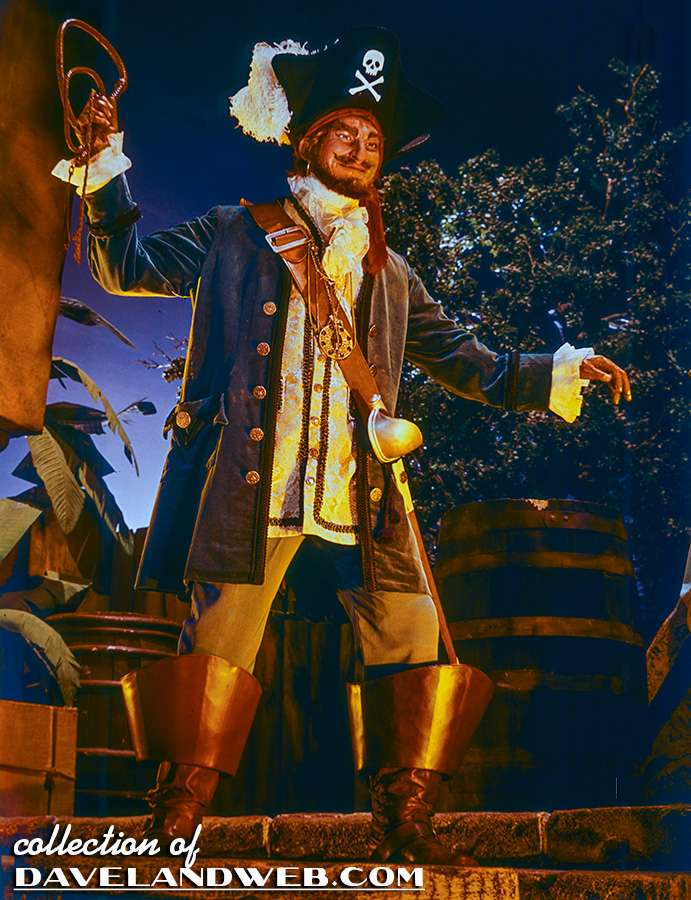 This particular scene has been victim to a number of politically correct inspired changes. Here you can see the original concept with a lusty pirate chasing the fair maiden.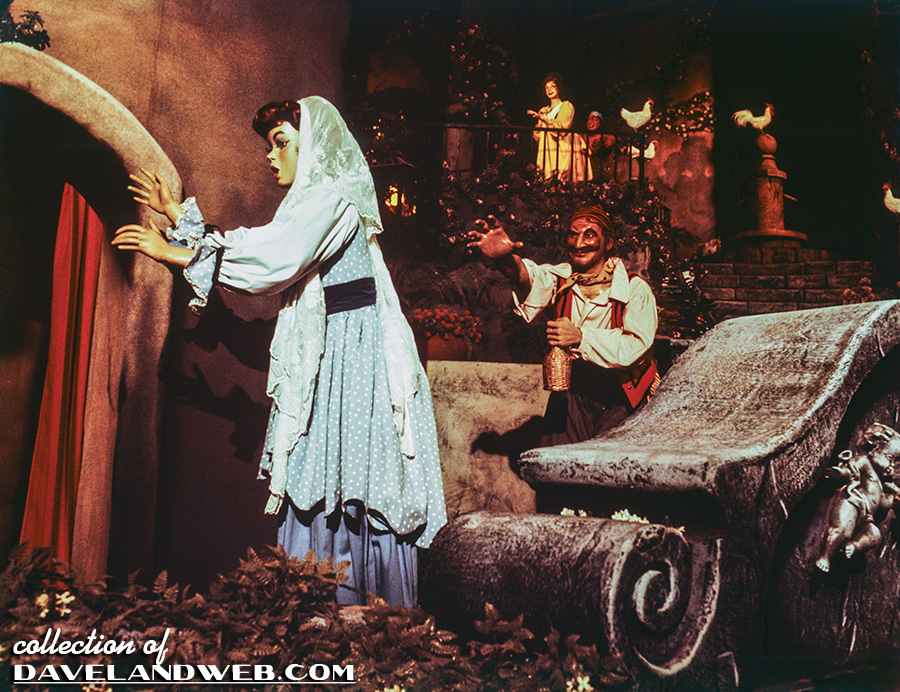 Today, the tables have literally been turned, as the fair maiden is now armed with a broom and going after the thieving pirate with a vengeance.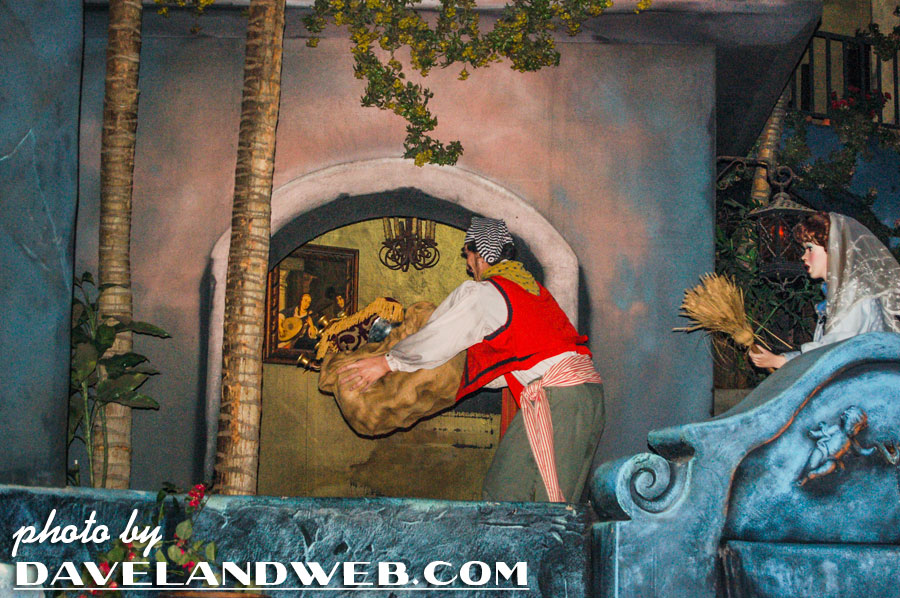 The original gluttonous pirate in this vignette brandished the pink slip of a lass who was hiding her "assets" inside of a barrel.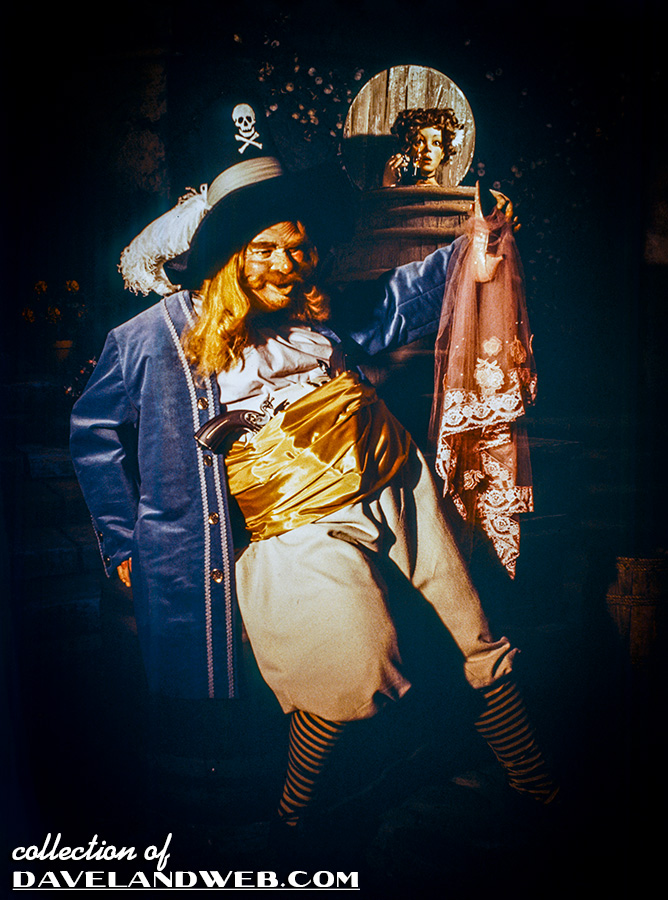 This closeup shows the little lass, holding a "candle" in her hand as she watches the pirate slobbering over her underwear and pink shoe: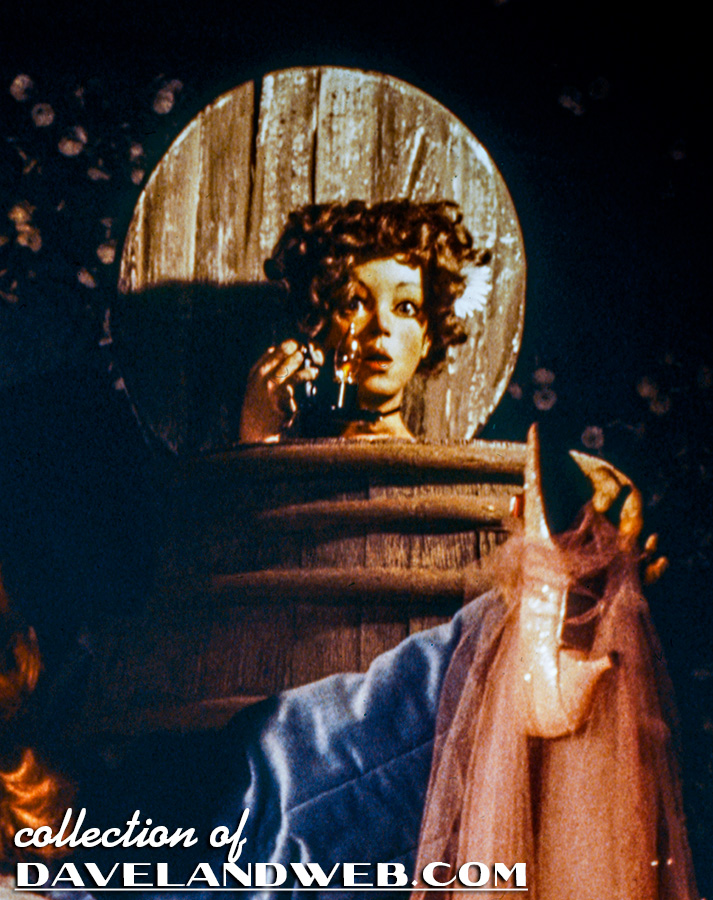 Today, the lass has been replaced by Jack Sparrow and her unmentionables turned into a treasure map. Surely you'll see some irony in that!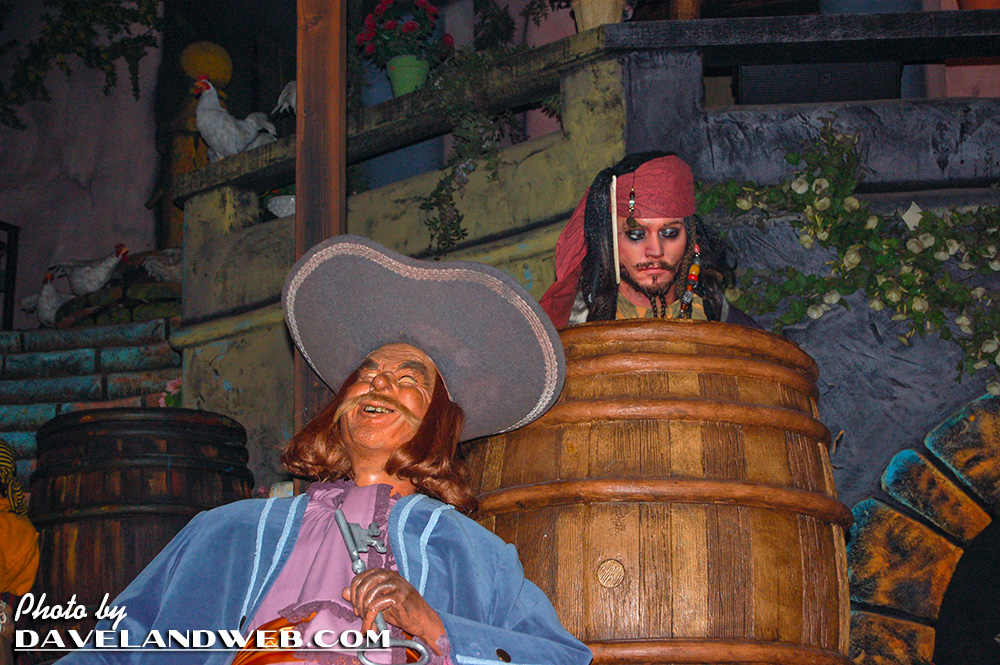 1950's pop idol Eddie Fisher has passed away at age 82. Here he is with Liz Taylor, enjoying a day at Disneyland with the kids.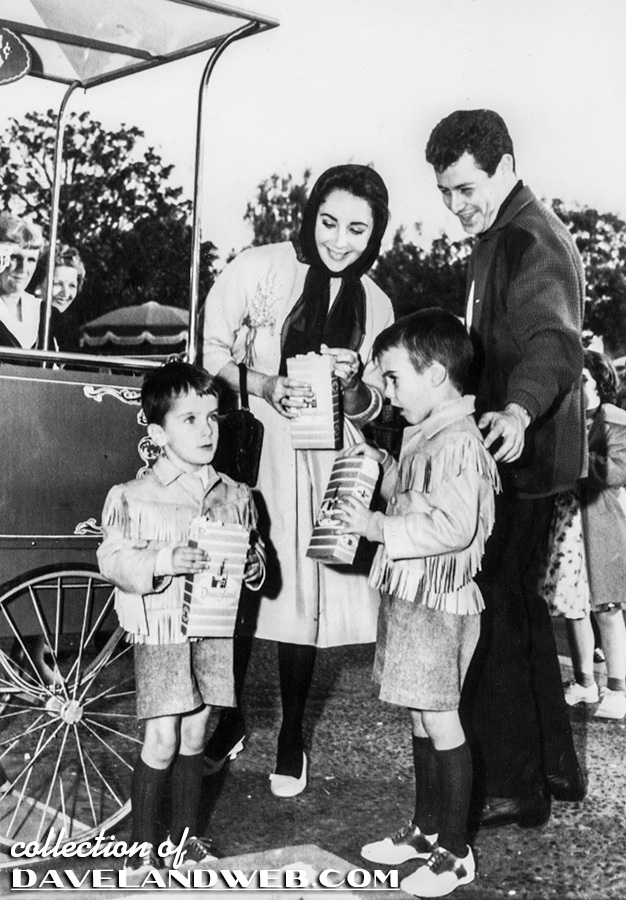 View more Disneyland Pirates of the Caribbean attraction photos at
my main website
.