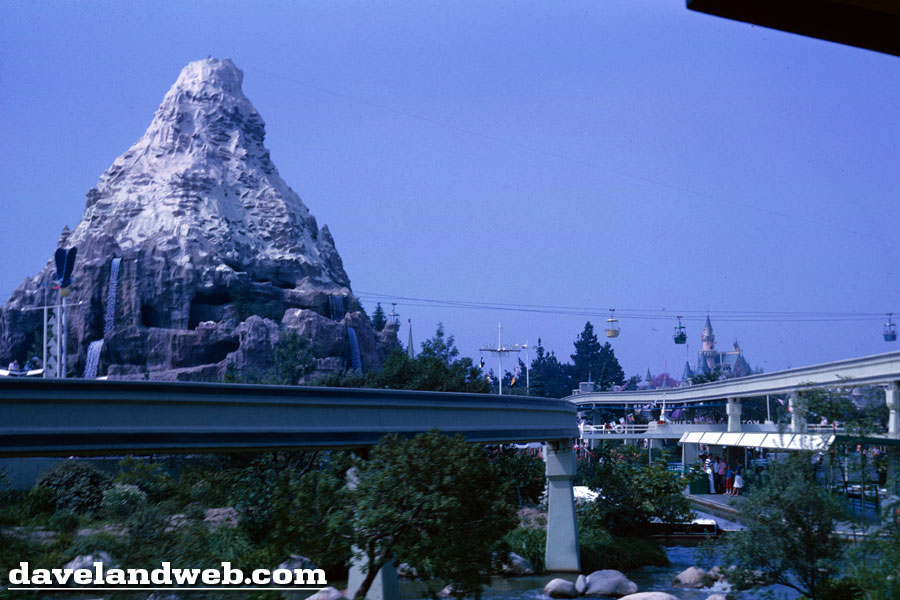 Welcome back to 1962; this time we are looking at the other side of the Matterhorn, aka Tomorrowland. On the upper left you can see the Richfield Autopia Eagle and off to the right you'll see the loading queue for the Motor Boat Cruise.
Things sure look busy in Tomorrowland; the guests are a swarming! With Rocket to the Moon, The Submarine Voyage, The Flight Circle, and all other kinds of crazy attractions they just don't know what to see first.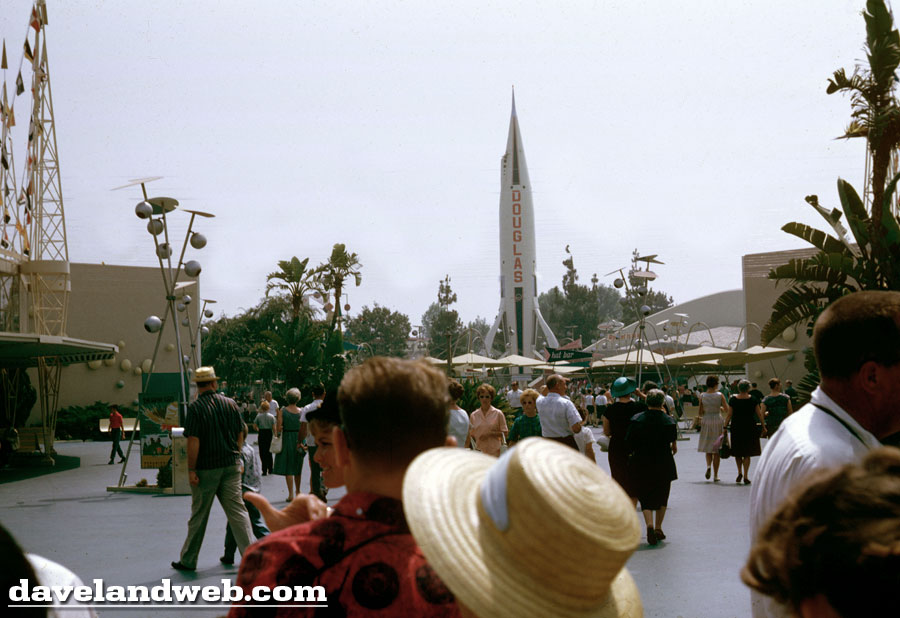 Speaking of The Flight Circle, when you zoom into this shot you can see the Thimble Drome sign: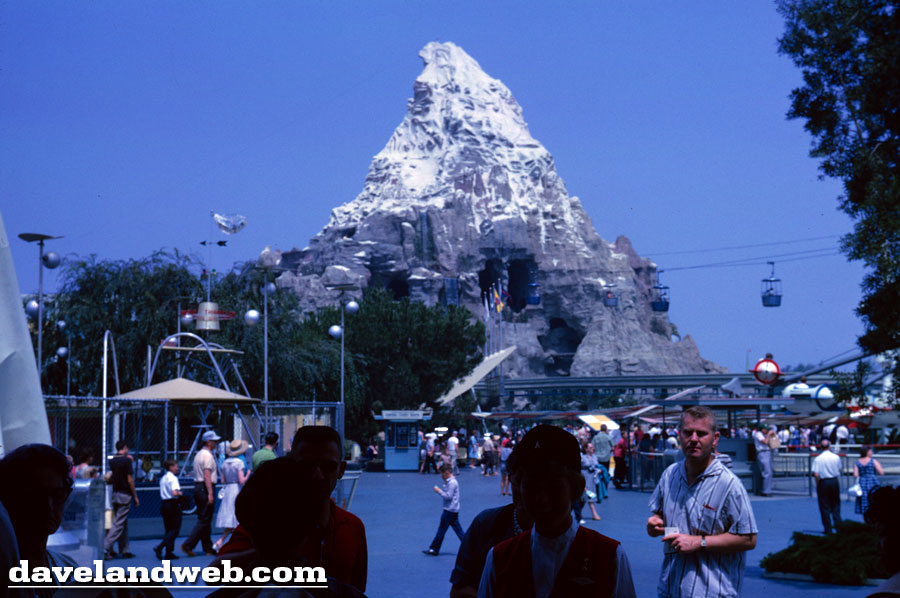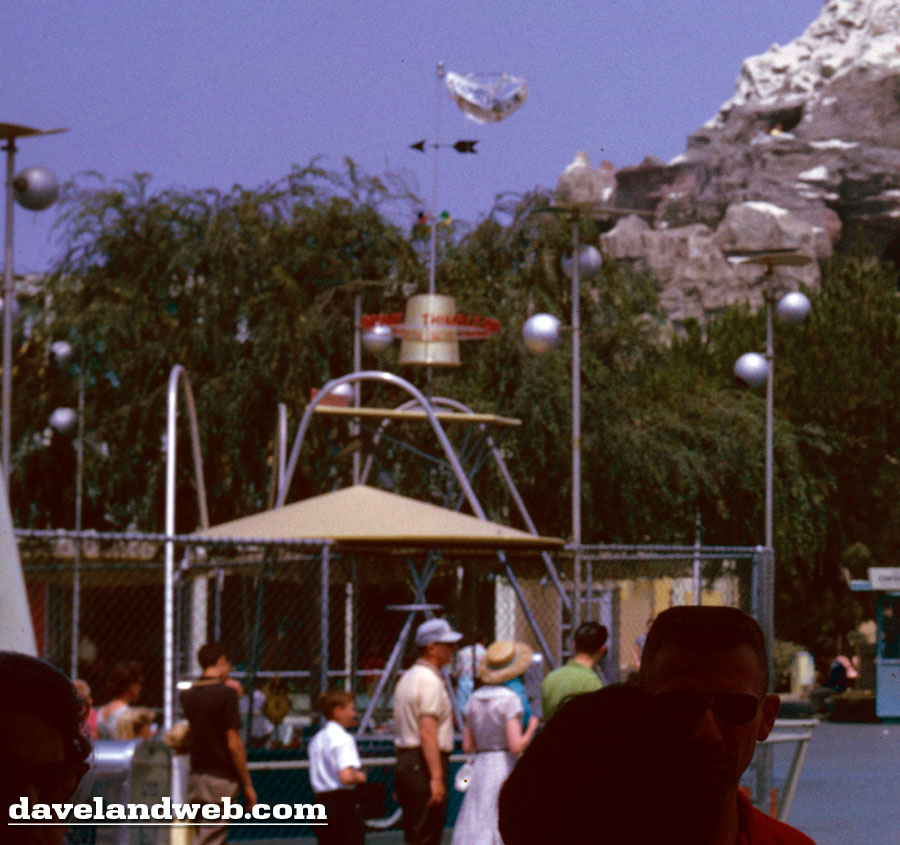 The gray subs are only about 3 years old, still taking a ton o' guests into a fantastic journey through liquid space.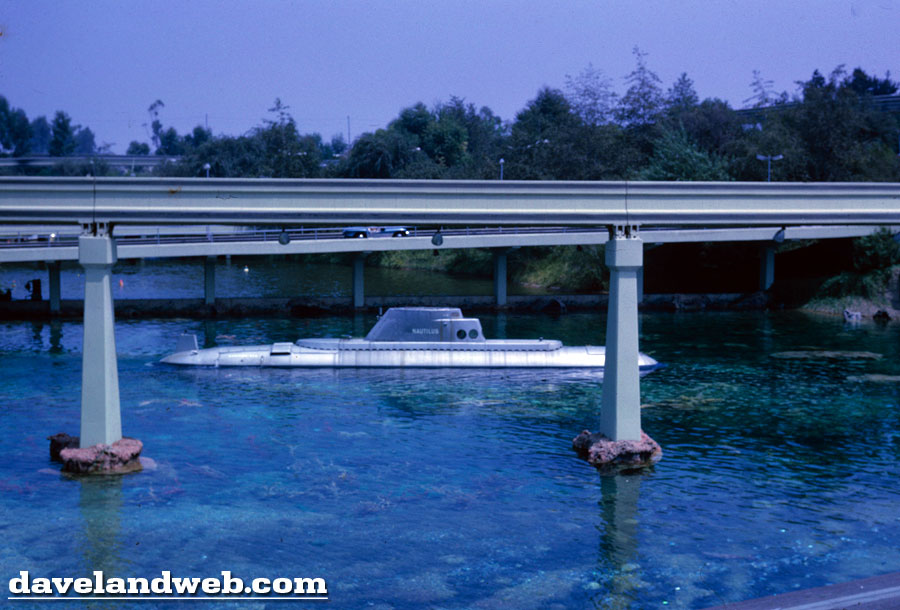 The Skyway still features my favorite retro-round buckets: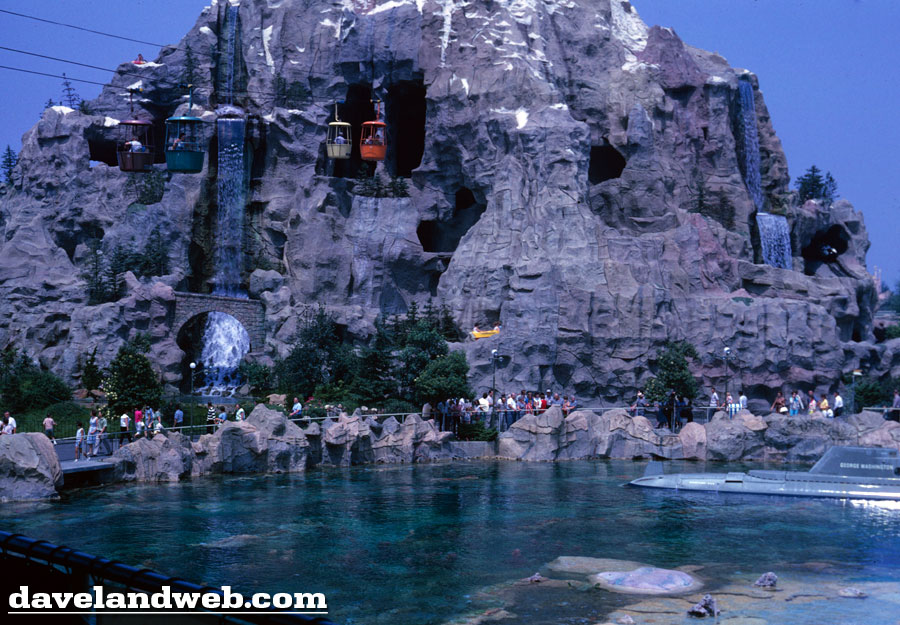 Sylvia looks like she might be complaining about a little back pain from her Submarine Voyage; must have been too cramped for her down below!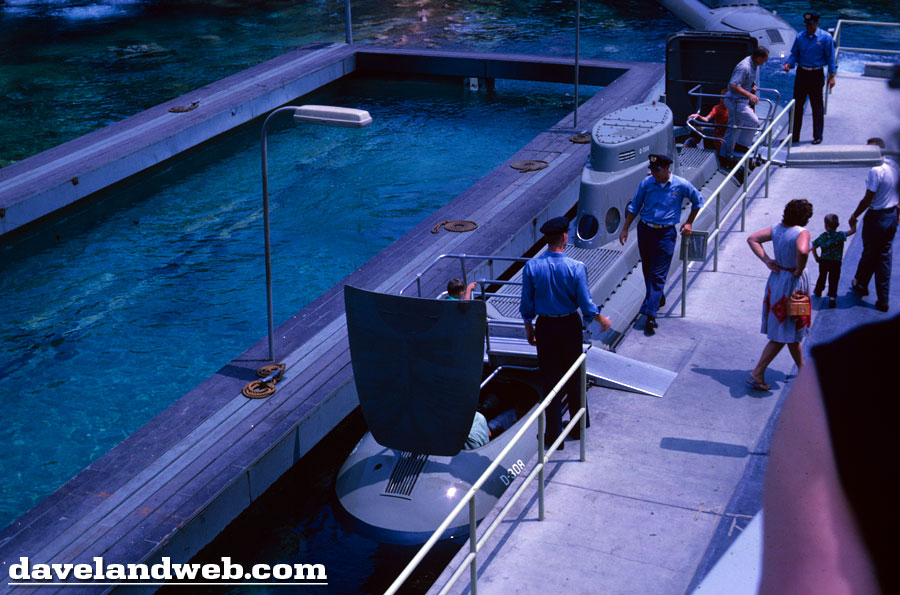 Come back tomorrow for more 1962 Disneyland fun. View more Disneyland Tomorrowland photos at
my main website.