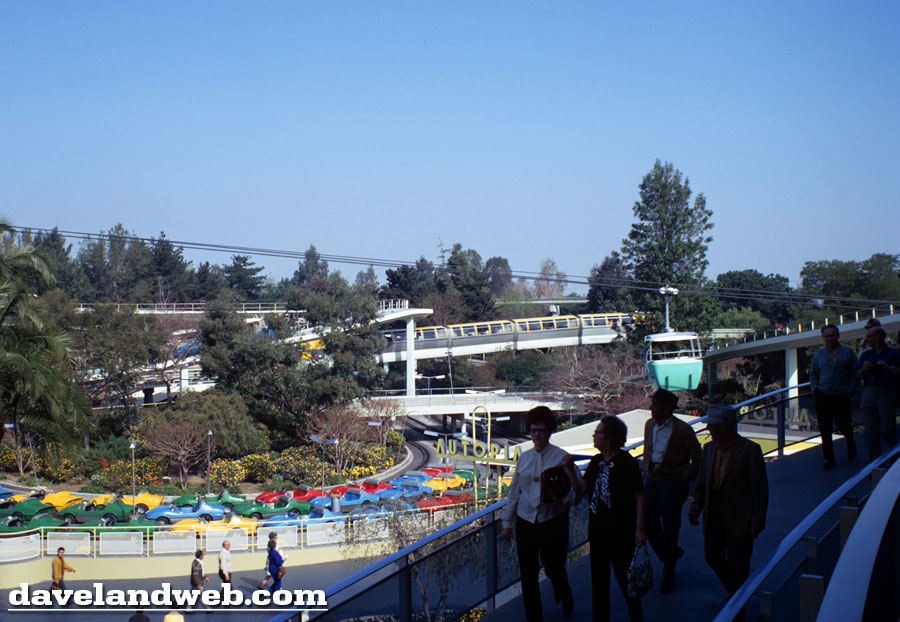 In the Tomorrowland of 1971, guests were surrounded by a feeling of movement: The Autopia, The Skyway, The PeopleMover, The Monorail, The Submarine Voyage, and the Carousel of Progress. Shot #1 contains portions of 4 of these attractions. Today, 2 of these attractions are gone and 1 has been significantly downgraded to a ho-hum uninspired rotating Home Depot.
In the lower portion of photo #2, you can see some of Rolly Crump's vision of the future influenced by the mod 1960's/1970's. Both the stage and ticket booth came from his creative hands: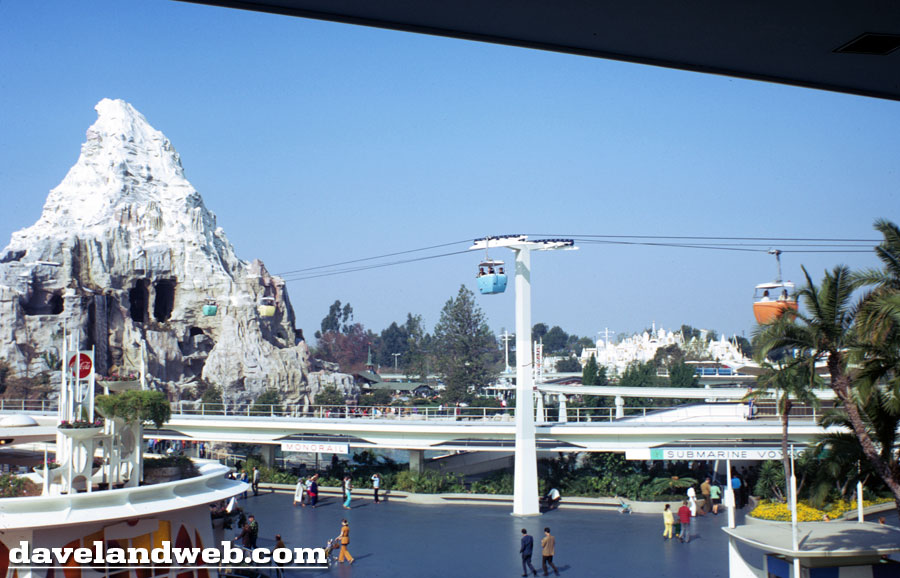 Last one today is yet another beehive of activity: The Matterhorn, Submarines, Skyway, and Monorail. Only one of these is missing today.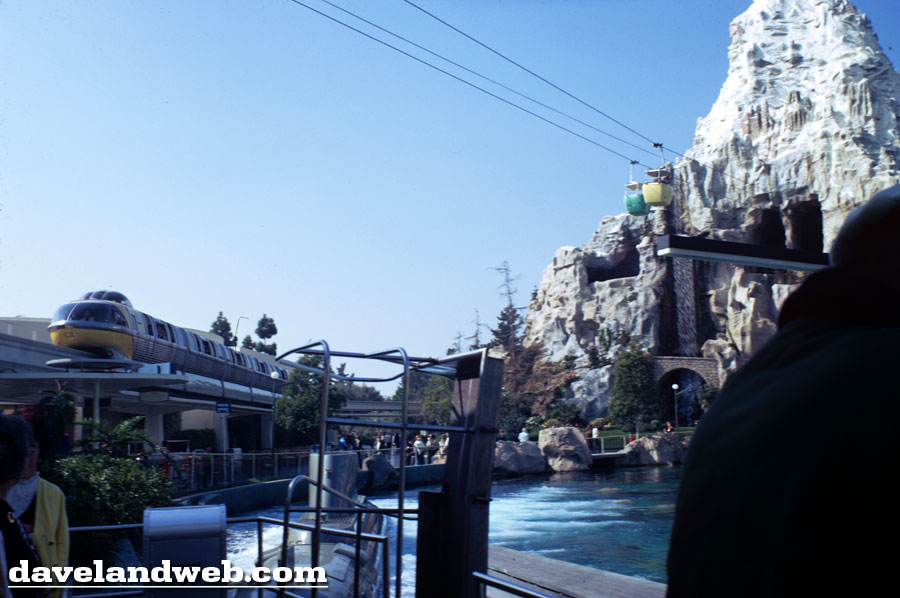 View more Disneyland Tomorrowland photos at
my main website
.