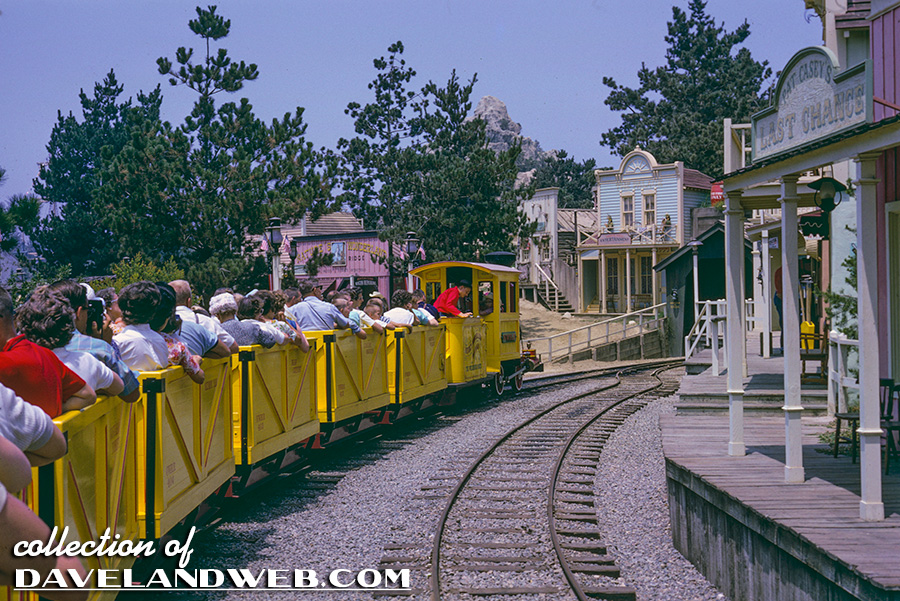 Our trip back August 1962 ends today, starting with a few images of Nature's Wonderland. The Mine Train is meandering by Rainbow Ridge on its way to The Living Desert.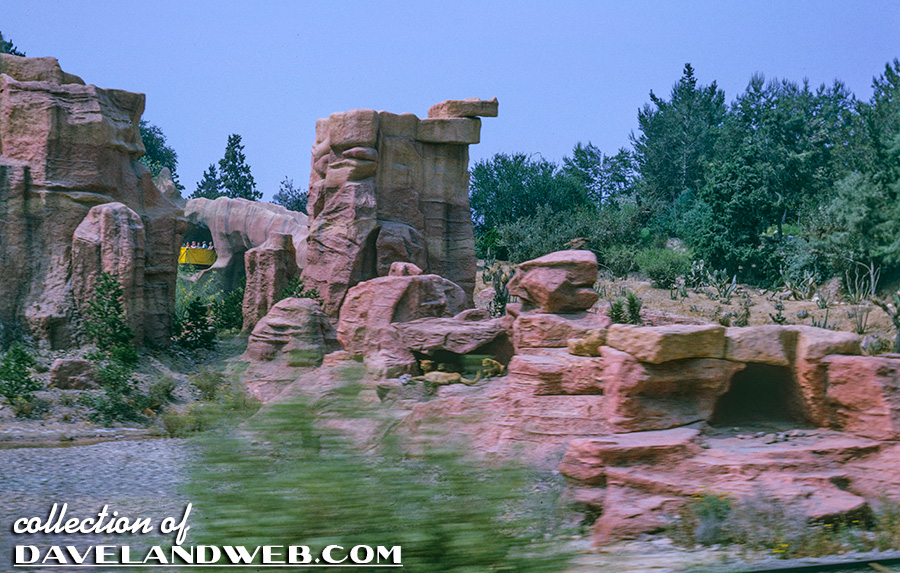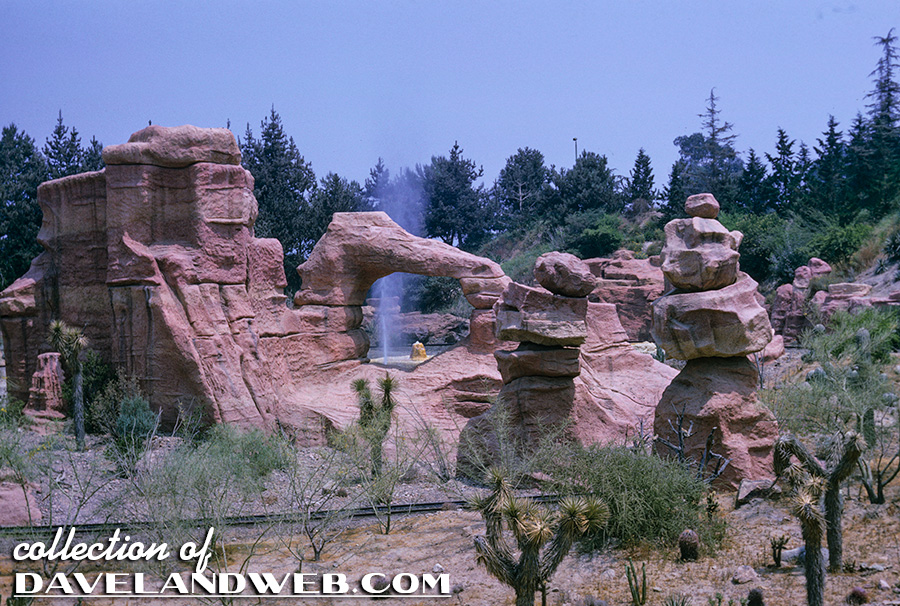 In Adventureland, The Irrawaddi Woman has its own cargo of guests, ready to explore the wilds of the Nile.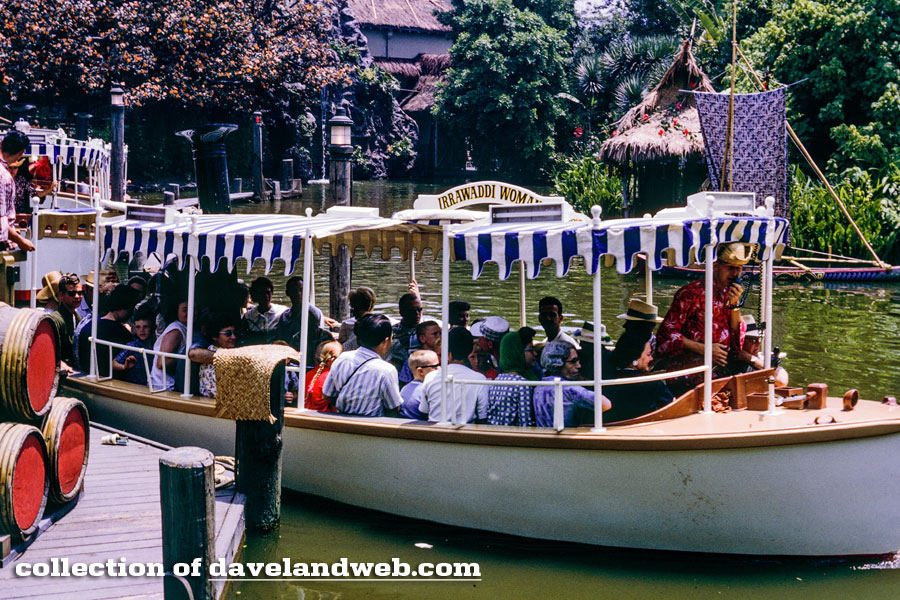 Will this boat ever be heard from again? Only the Skipper knows.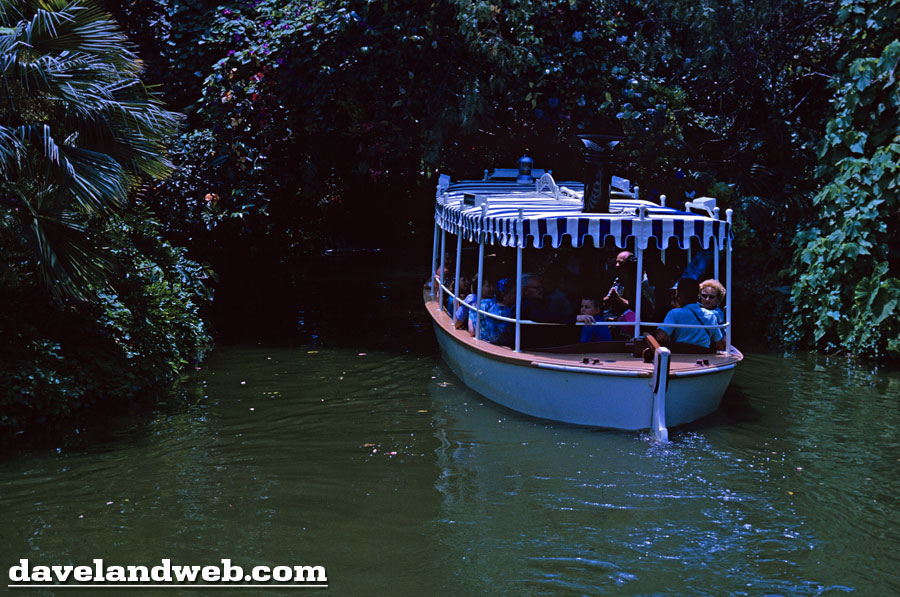 This poor baby elephant looks might lonely!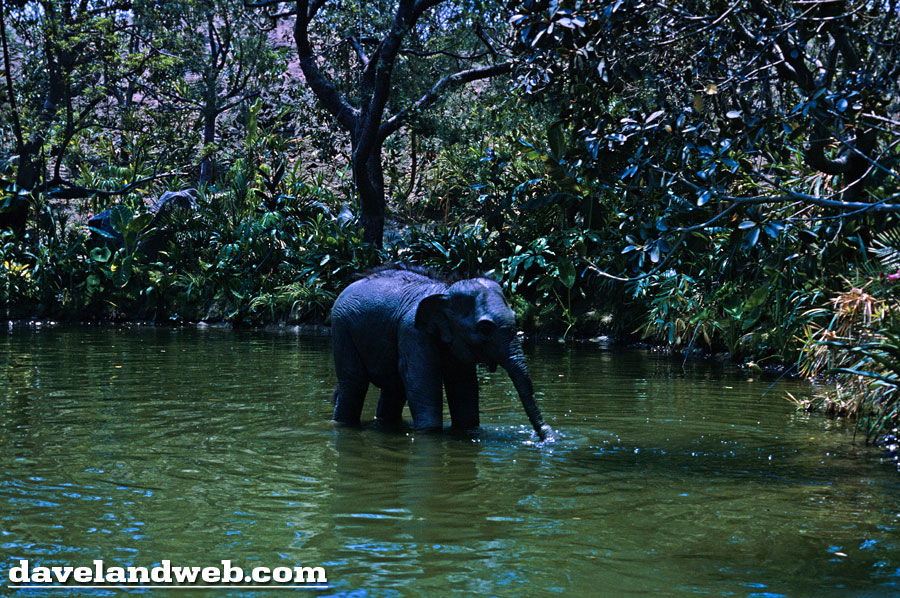 Thanks for joining me on my trip back to 1962.
Here's an extra bonus for today; Daveland Blog Reader and frequent commenter, JG, saw my post on the Tomorrowland Spaceman and remembered a shot he had that showed the man of the future underneath the PeopleMover track. Here's the photo from February 1968.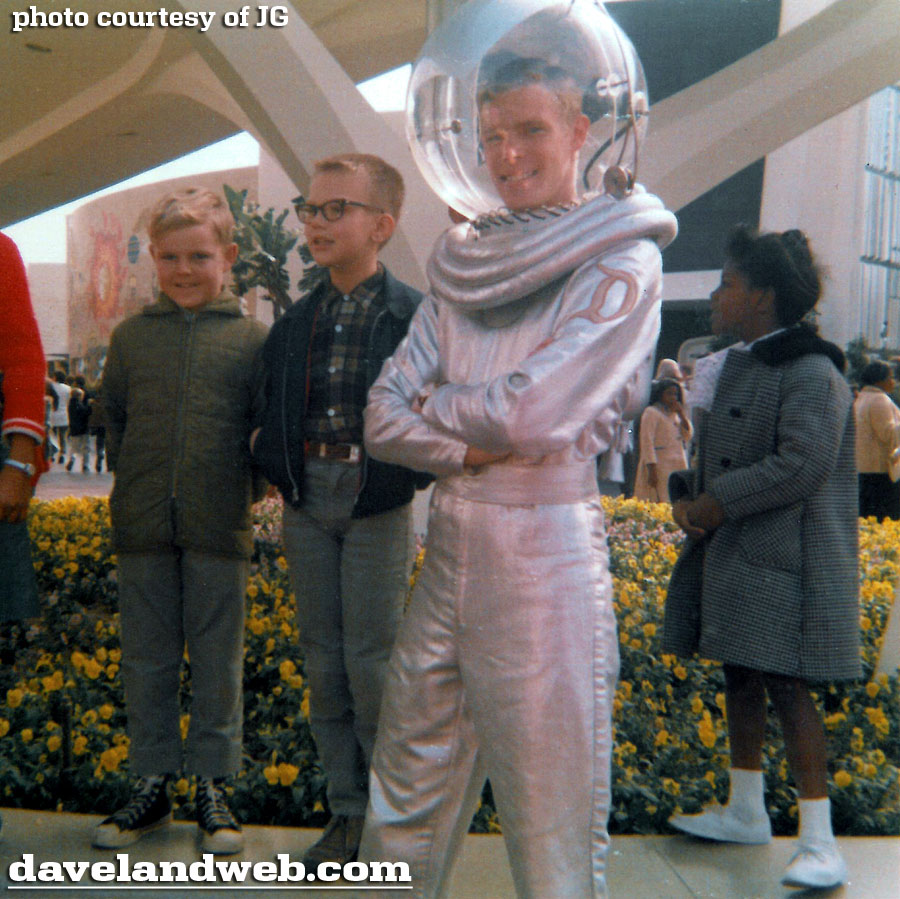 View more Disneyland photos at
my main website
.