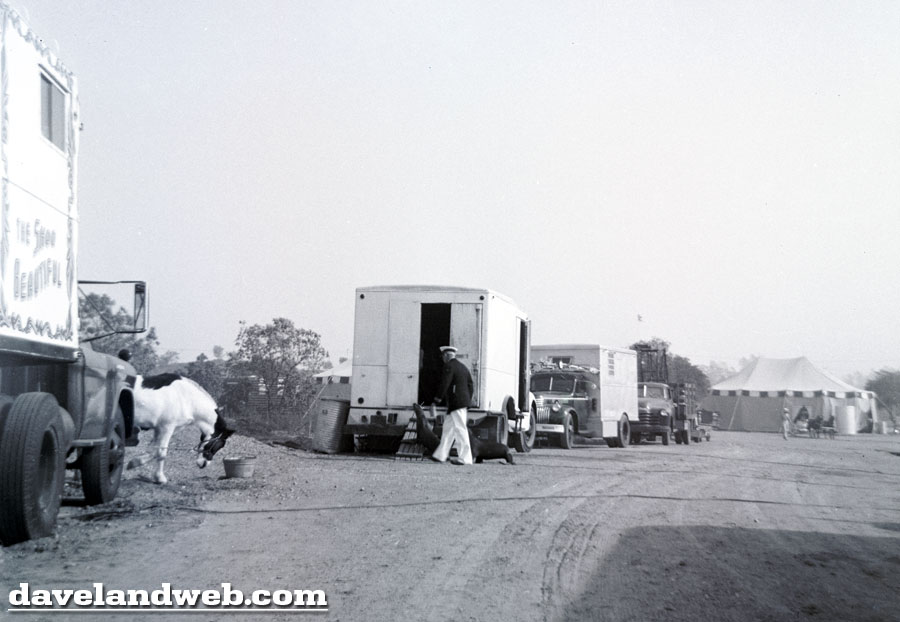 Previously, I posted a number of Gil Gray/Disneyland Circus photos; this one came a little later, and a zoom-in closeup is included. I always wondered what the exact connection was between Gray & Disney; out of the blue, Gray's daughter, Mary, contacted me with the details:
At the request of Mr. Disney through Herb Adlequist, the Gil Gray Circus was invited to Disneyland to provide the Mickey Mouse Club Circus with infrastructure, performers and expertise. They opened Thanksgiving Day 1955. The photos on your site give a good representation of the people, animals, and equipment from my fathers show and bring back many fond memories. Many of us gathered in Dallas Texas this past April at a reunion in memory of Dad sponsored by George Carden and it was well attended by many who were at Disneyland. We plan to do it again when the George Carden Circus plays Fair Park in 2011.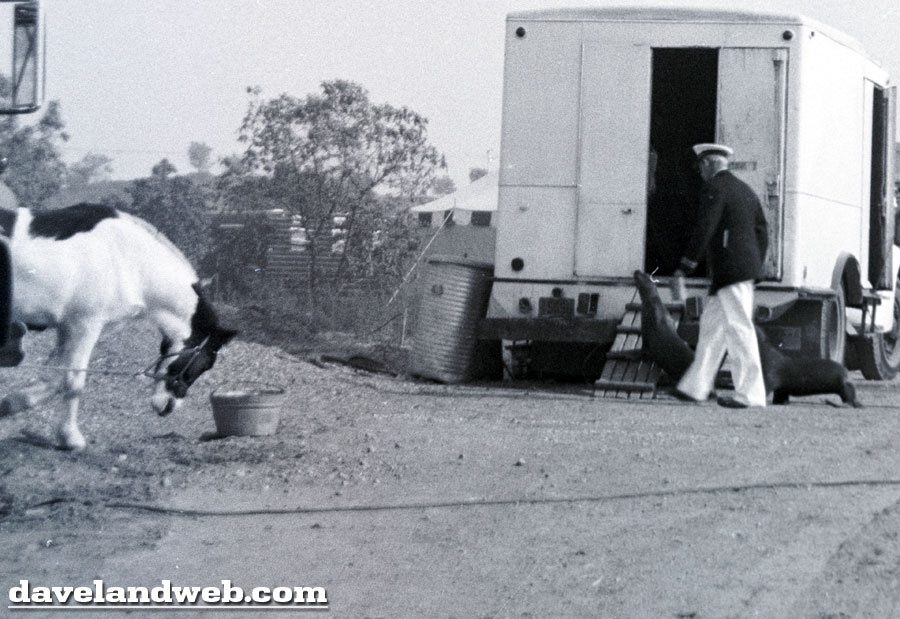 WED Enterprises sought out genuine circus wagons that could be purchased or rented, rehabilitated by WED artisans, and included in the Circus. Here are some of the photos that were taken and used by WED staff in development of the parade. Two depict what is likely the Swan Band Wagon: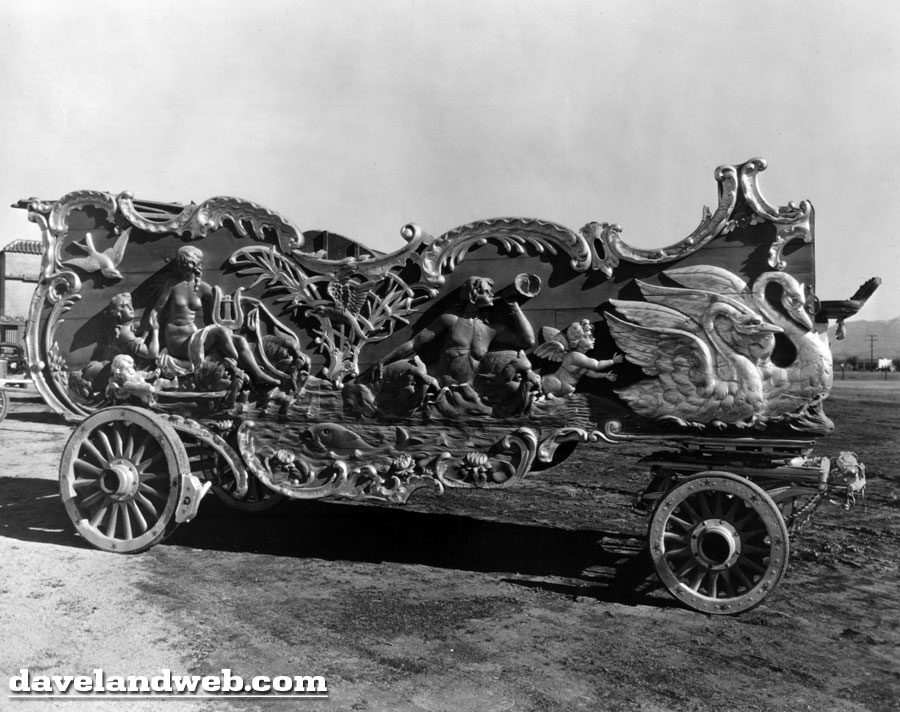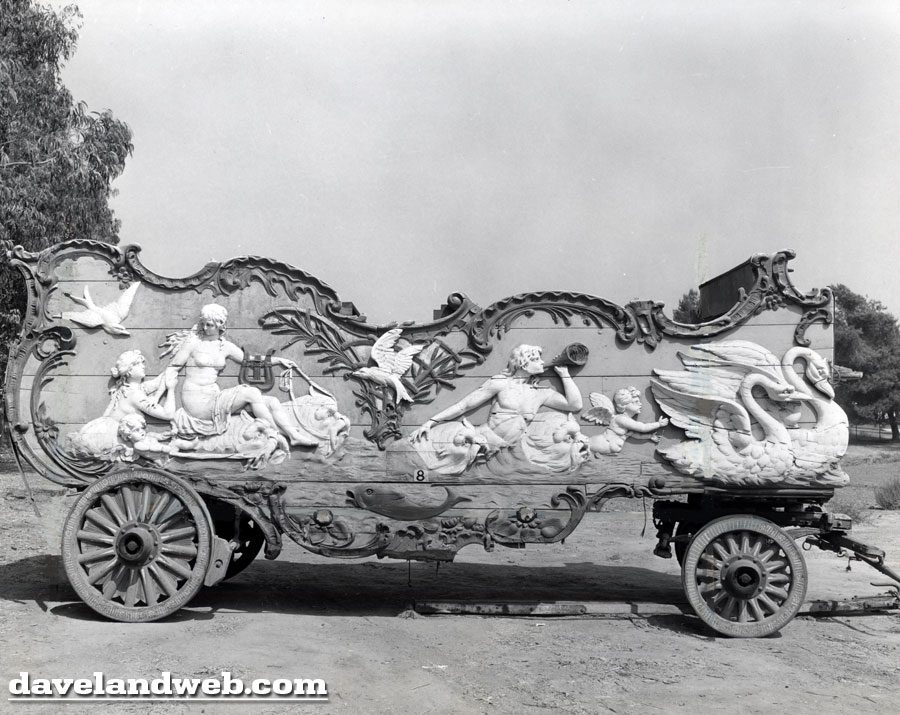 From a publicity shot, you can see Annette & Gang sitting in the refurbished Swan Wagon: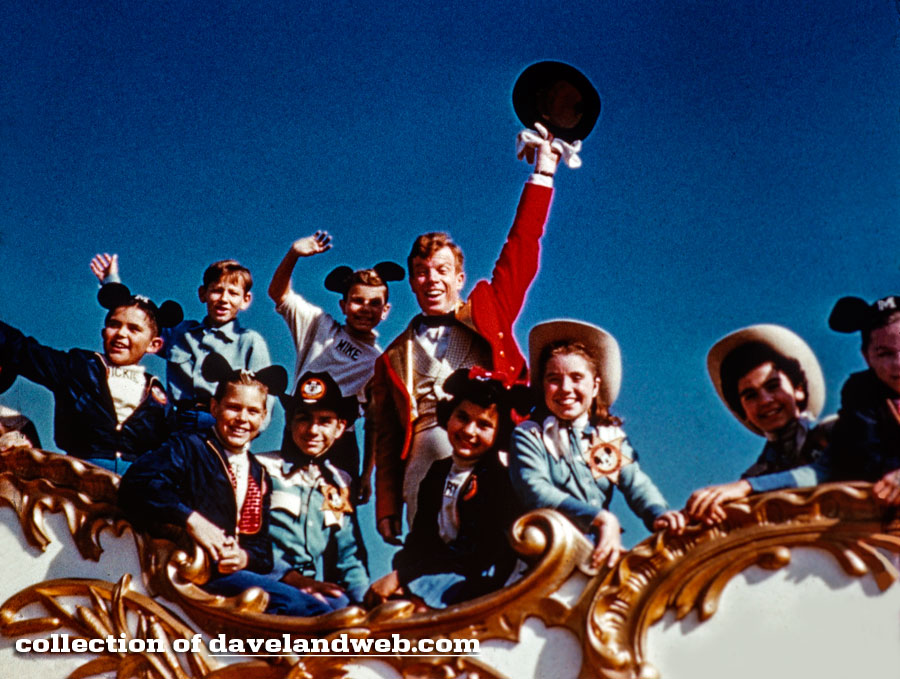 This one shows a newspaper illustration of Barnum's Orchestmelchor: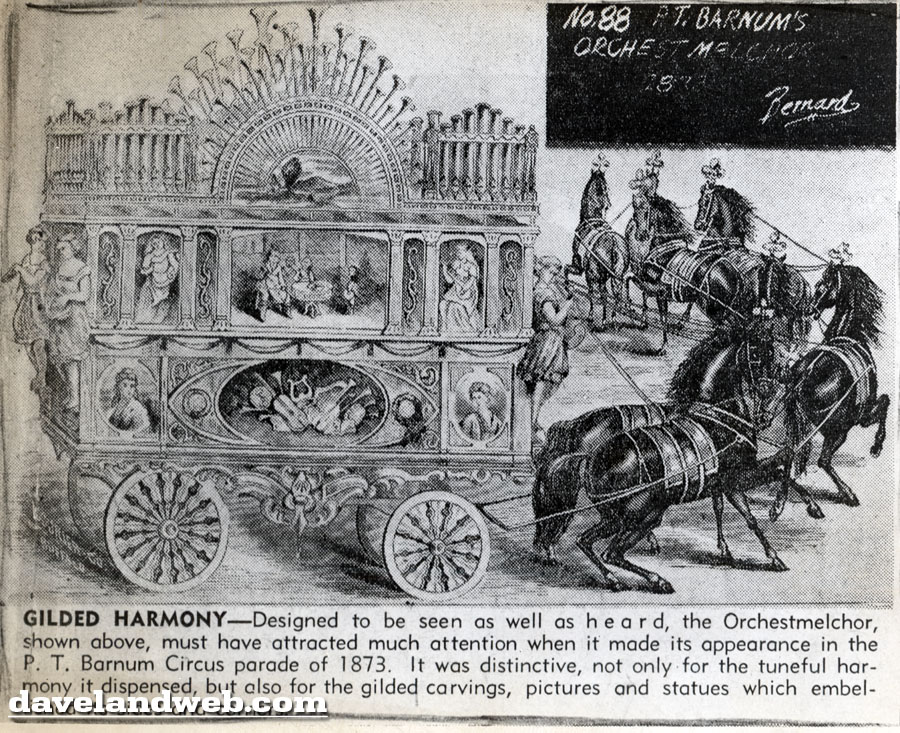 The unrefurbished chariot in which Walt Disney and Jimmie Dodd appeared in the parade. (There is a famous publicity shot of the two men in the chariot, drawn by two black horses, taken in November, 1955):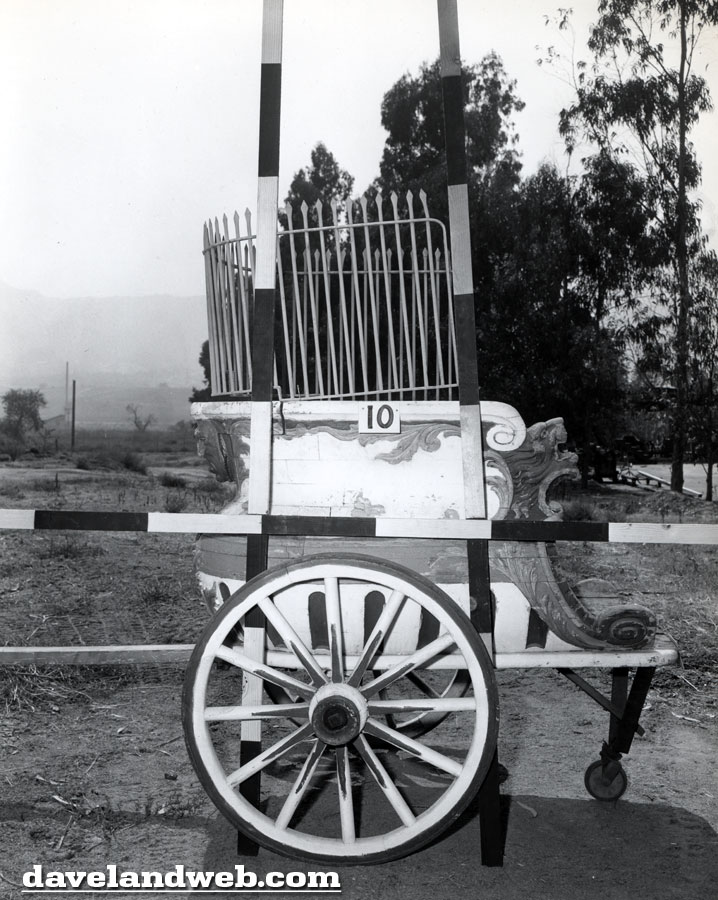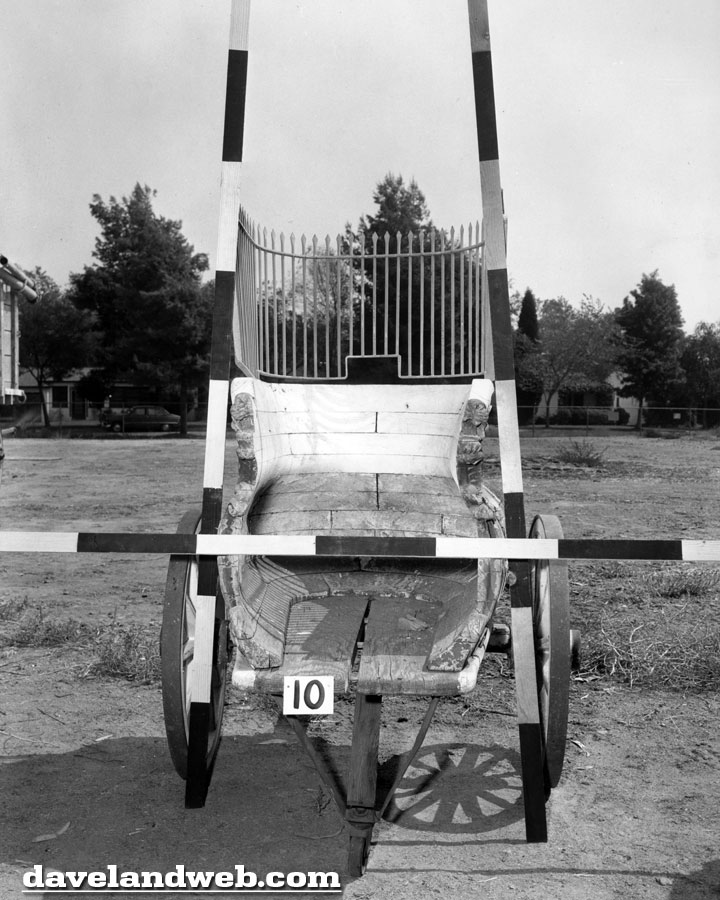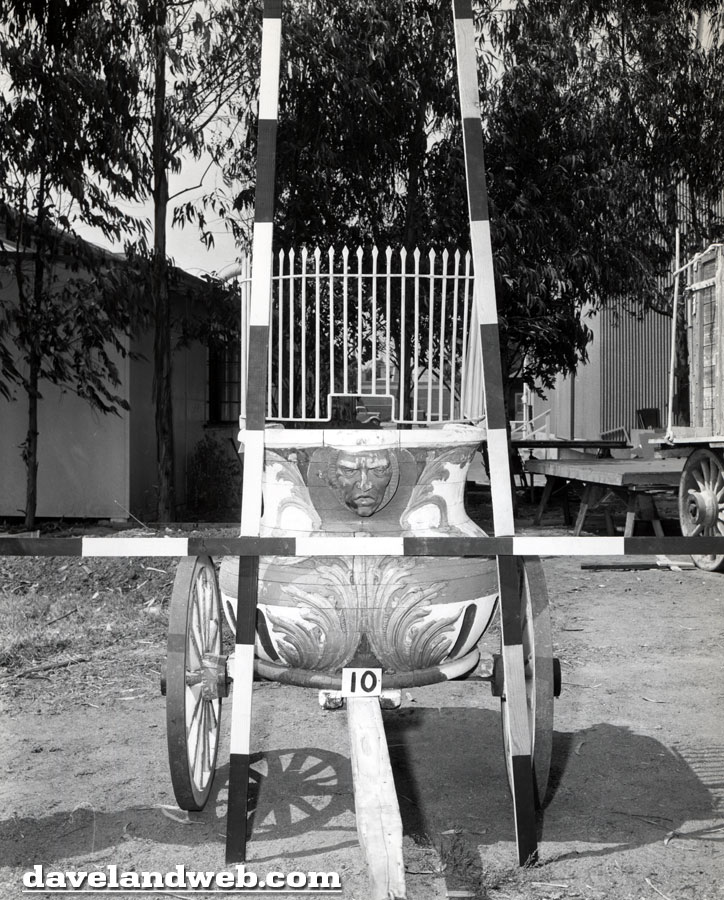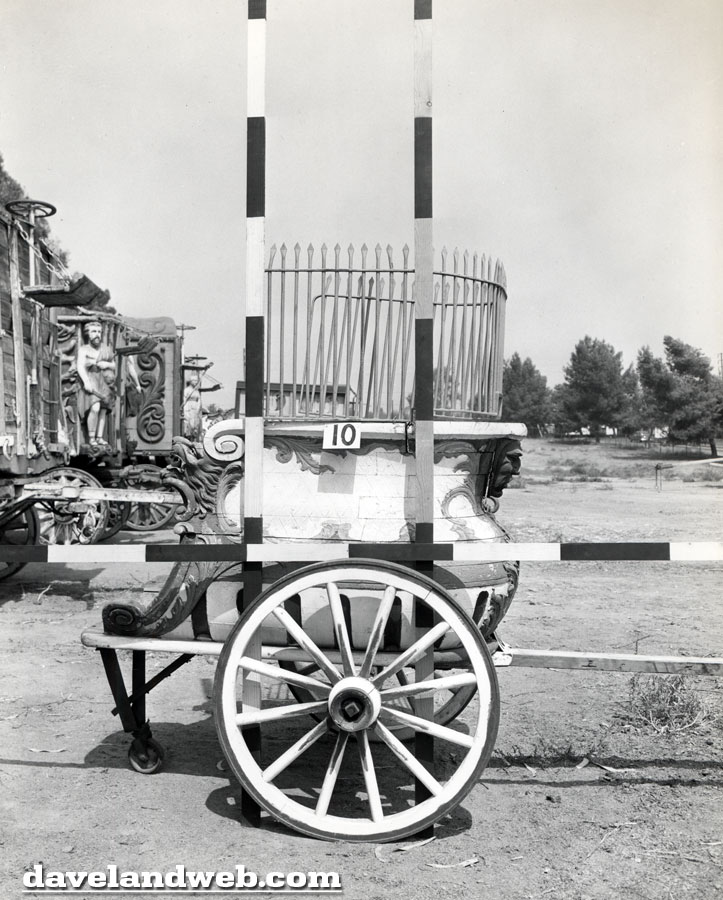 Anyone care for a monkey cage?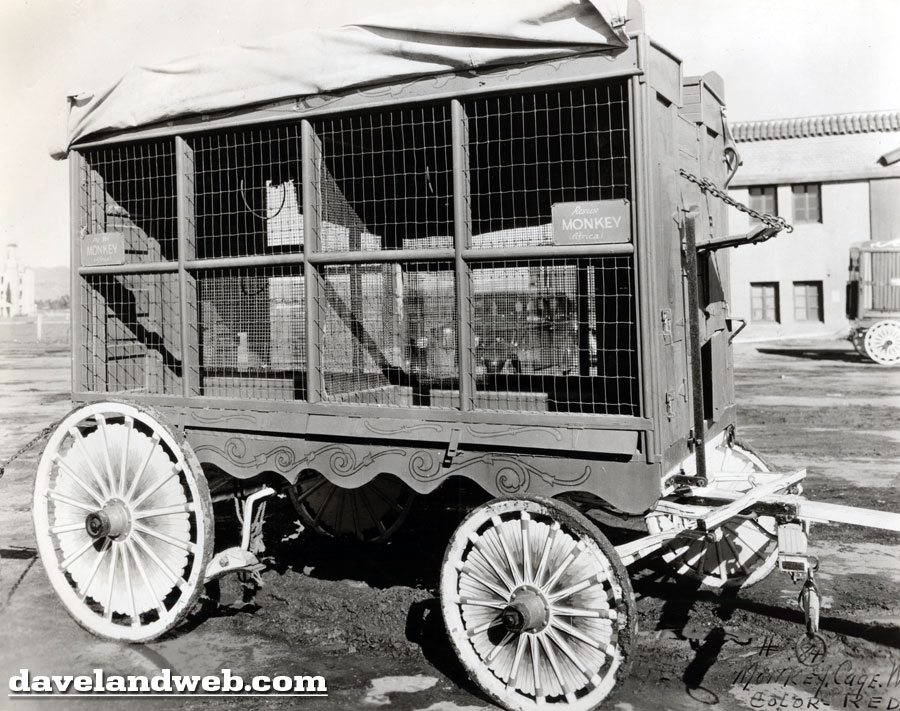 The bear cage still has a bear in it!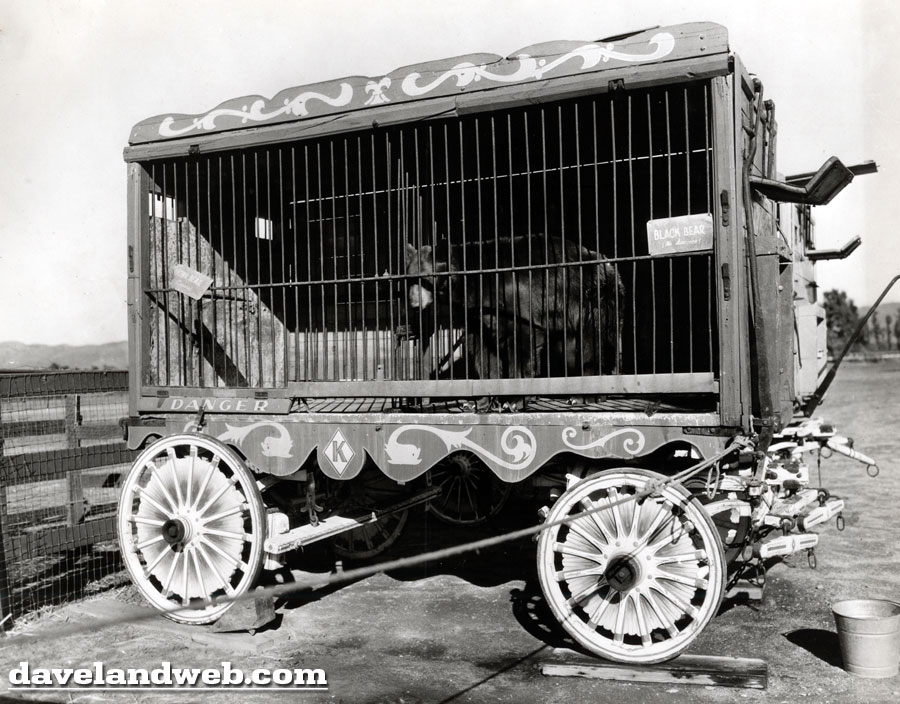 The guys in the detail view of this shot look like FBI spies! Anyone recognize them as WED employees?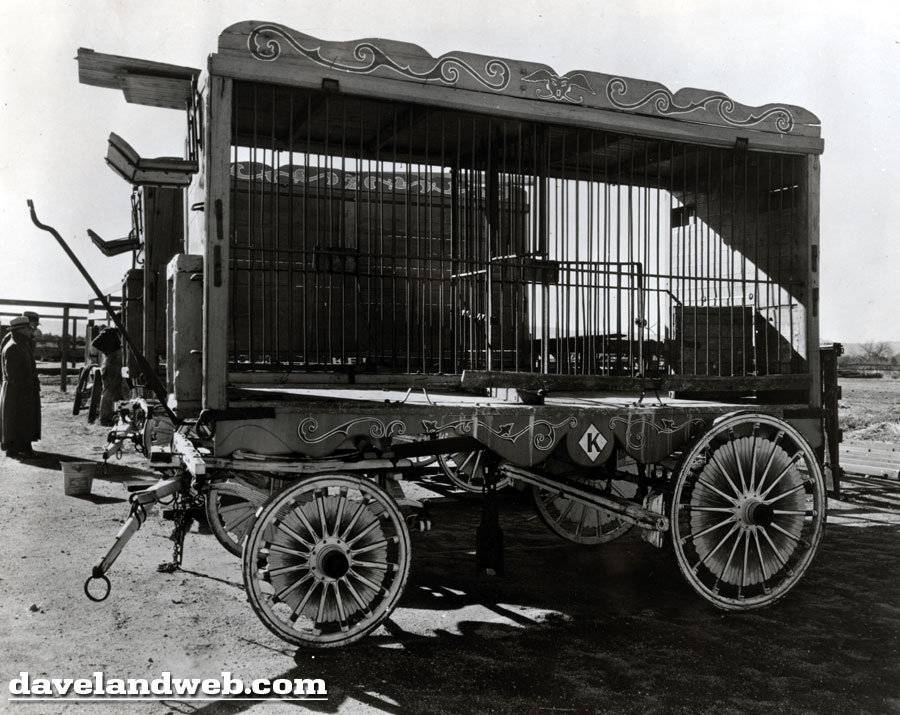 View more Disneyland Mickey Mouse Club Circus photos at
my main website.