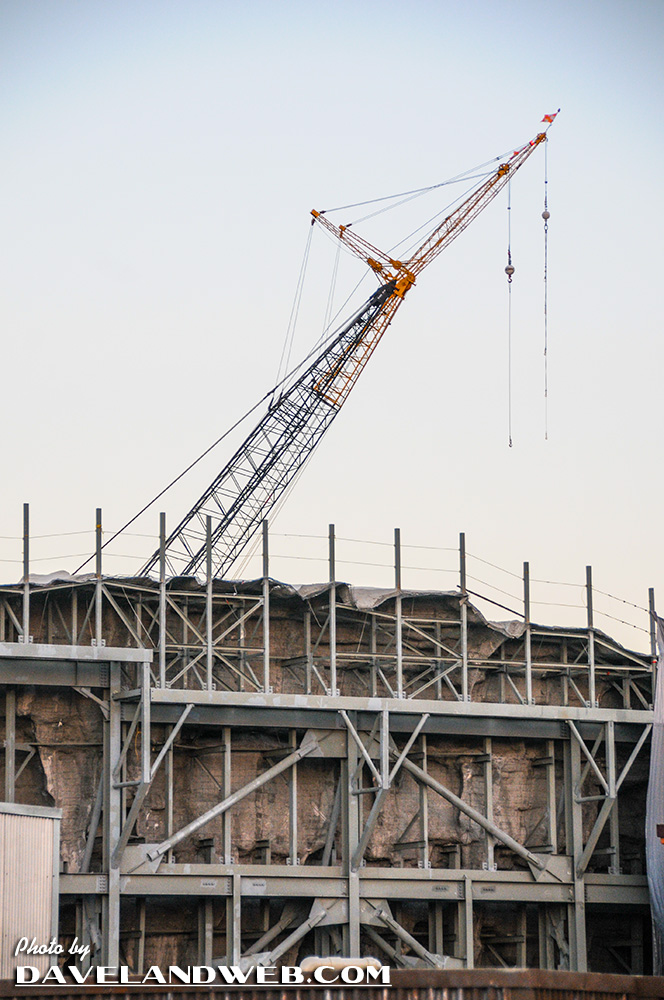 After my nap, it was time to head over to California Adventure for dinner and then World of Color; that's right—my first viewing of the famous water show that has gotten so much publicity over the last year. I hadn't been over to DCA for awhile, and boy was it buzzing with construction! The tip of Carsland is visible from many different areas of the park, and The Little Mermaid dark ride towers over the construction walls. This really adds a high level of excitement for the future of the park that got off to a rocky start.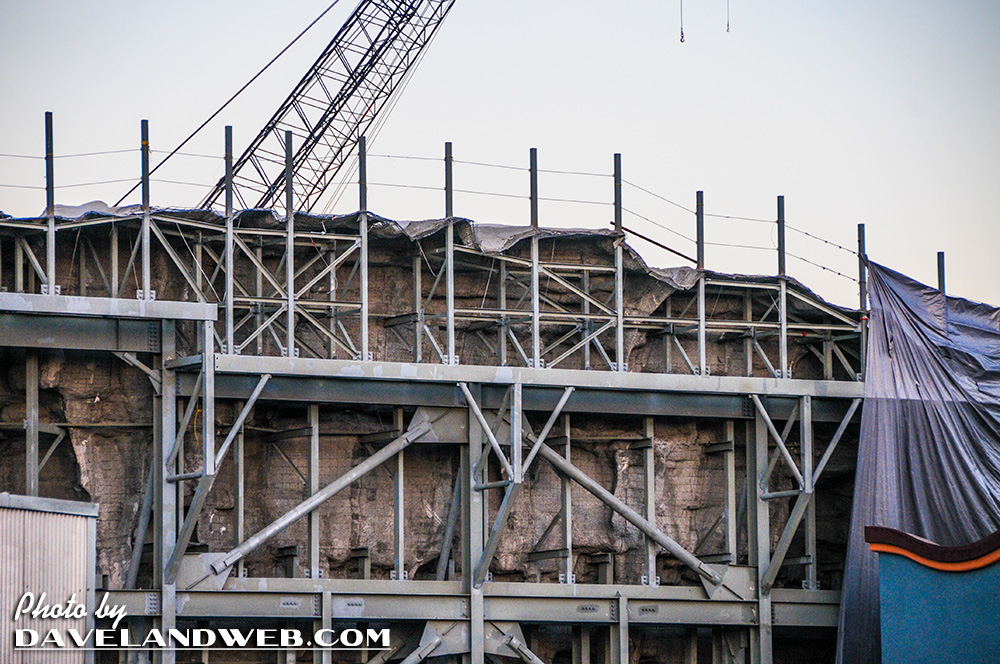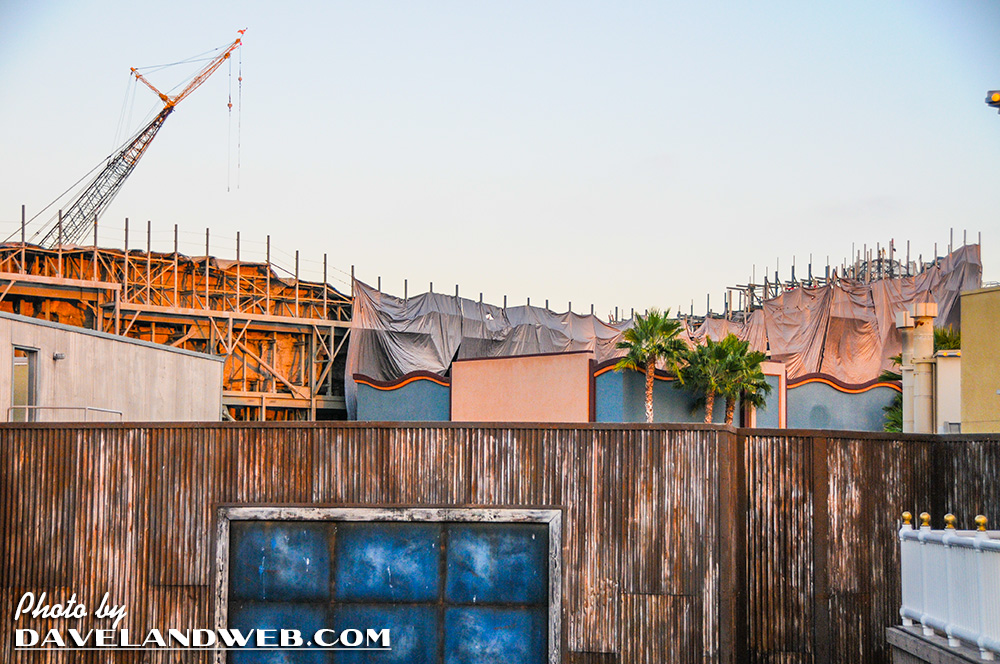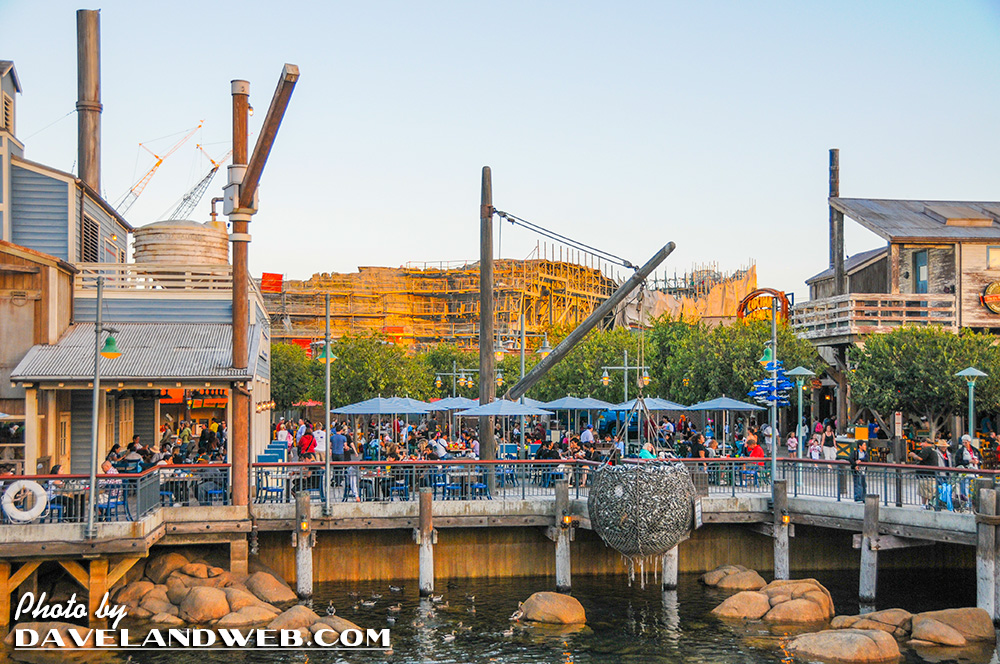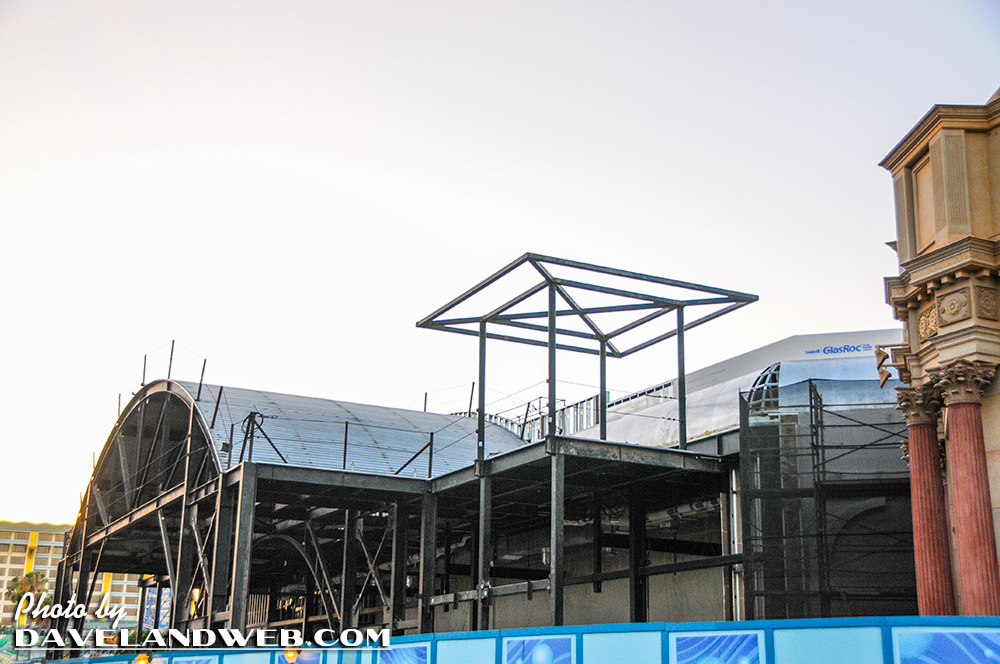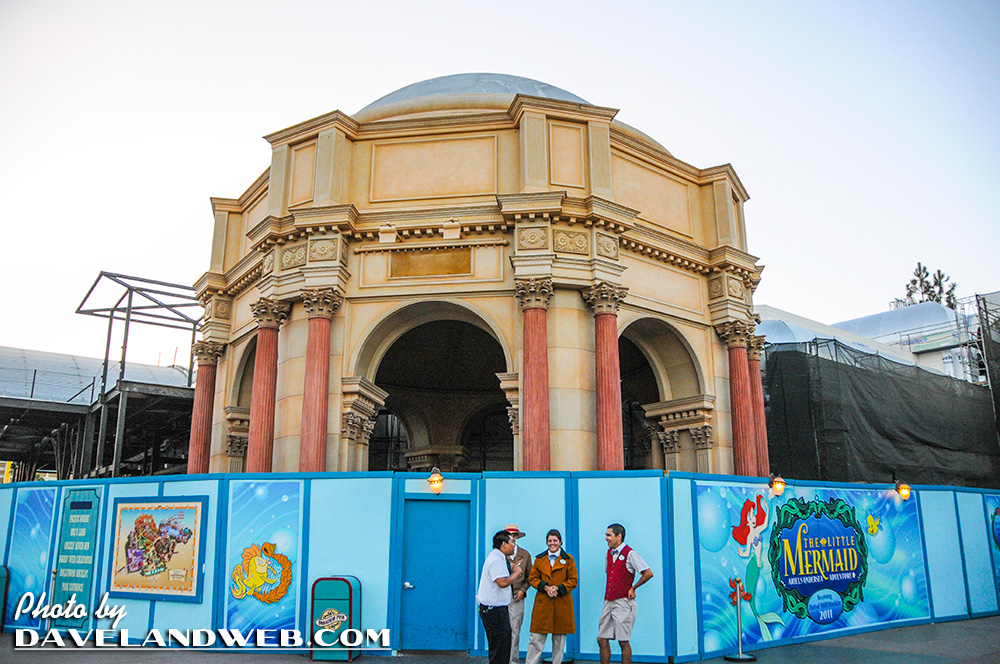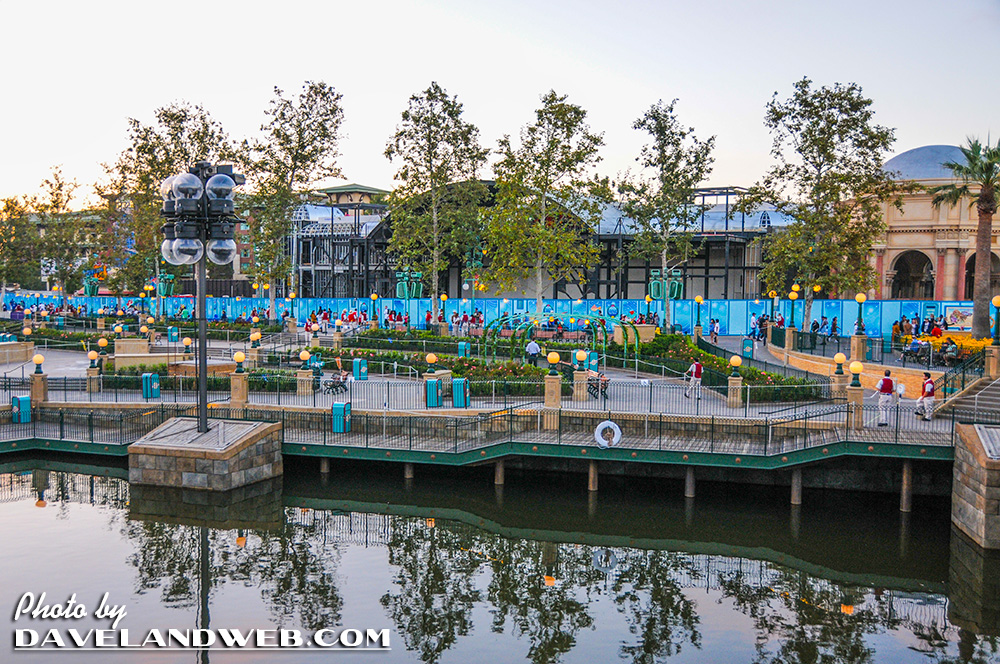 Dinner was at the Trattoria; we got to sit on the upper level. The food was fantastic and the atmosphere upstairs is top notch. With the view and the breezes, it feels like you are in northern California.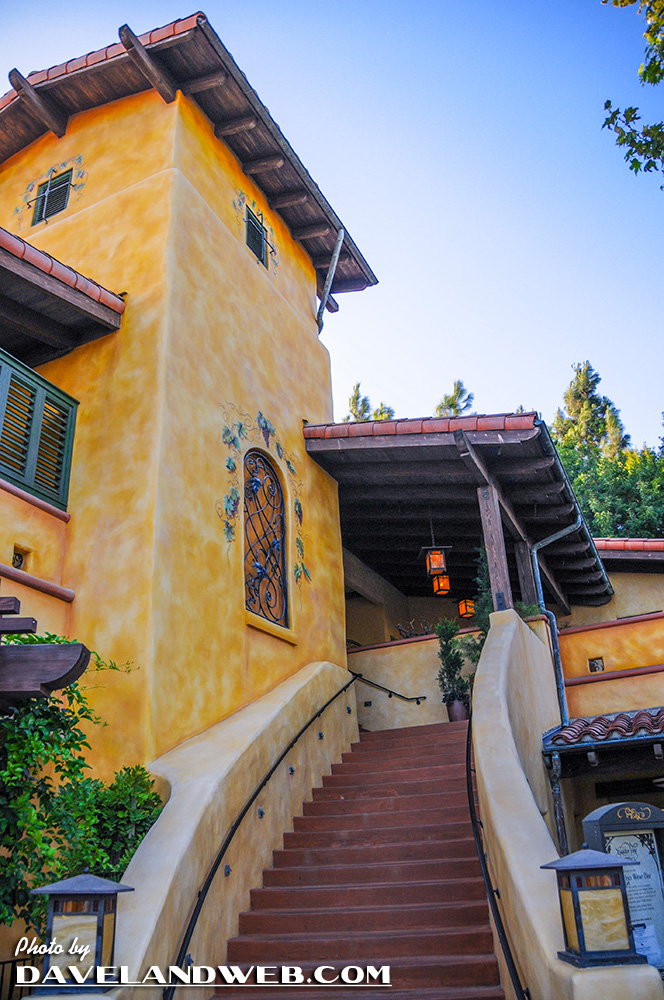 Between dinner and the show, I wandered around the park getting a few nighttime shot—I loves my neon!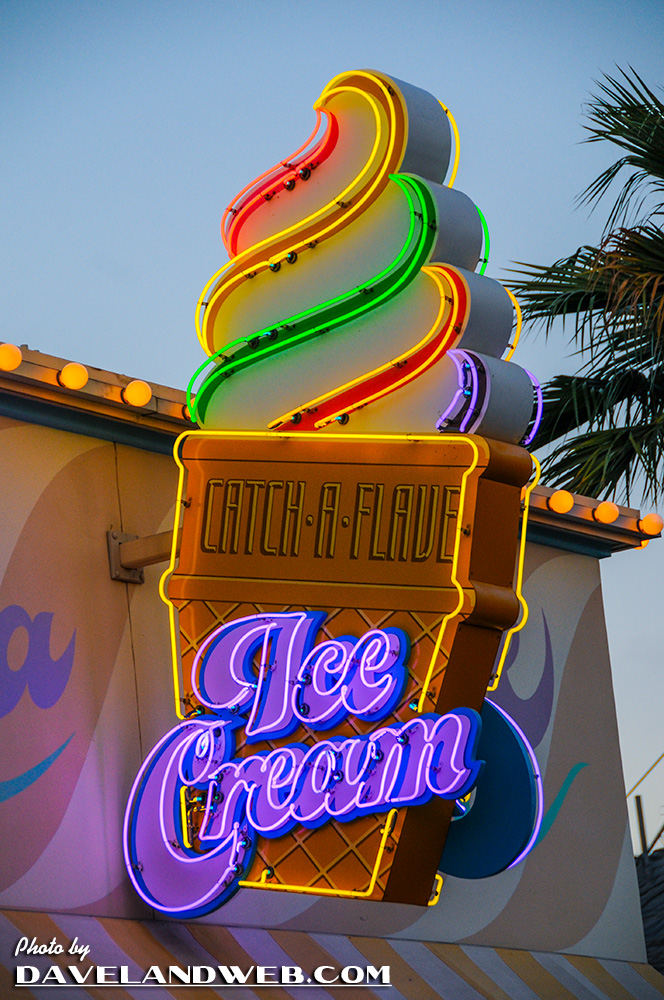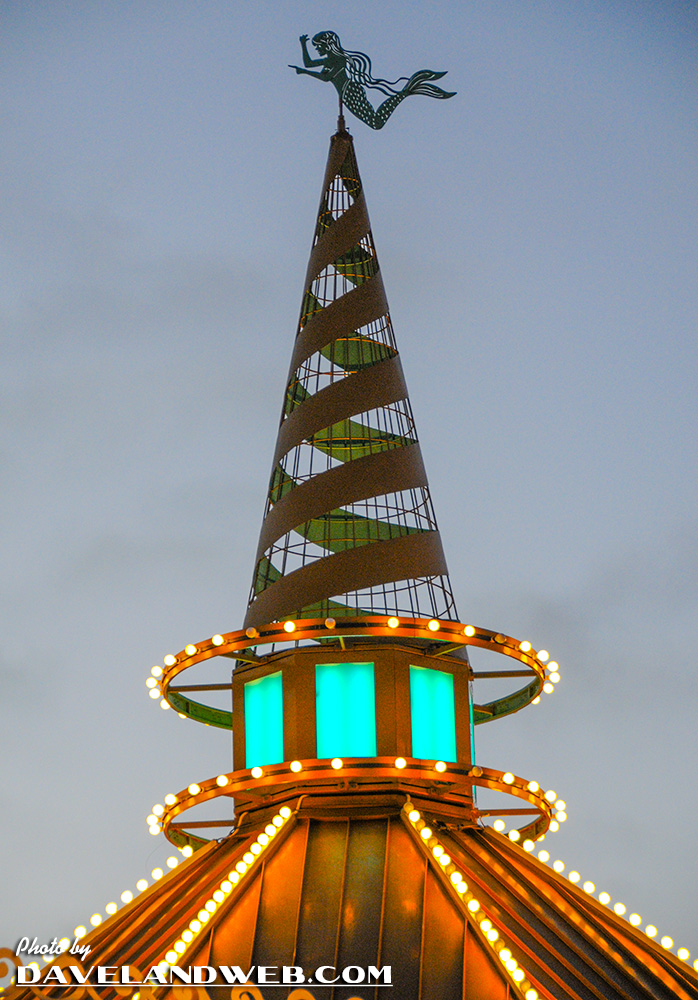 Okay screamers!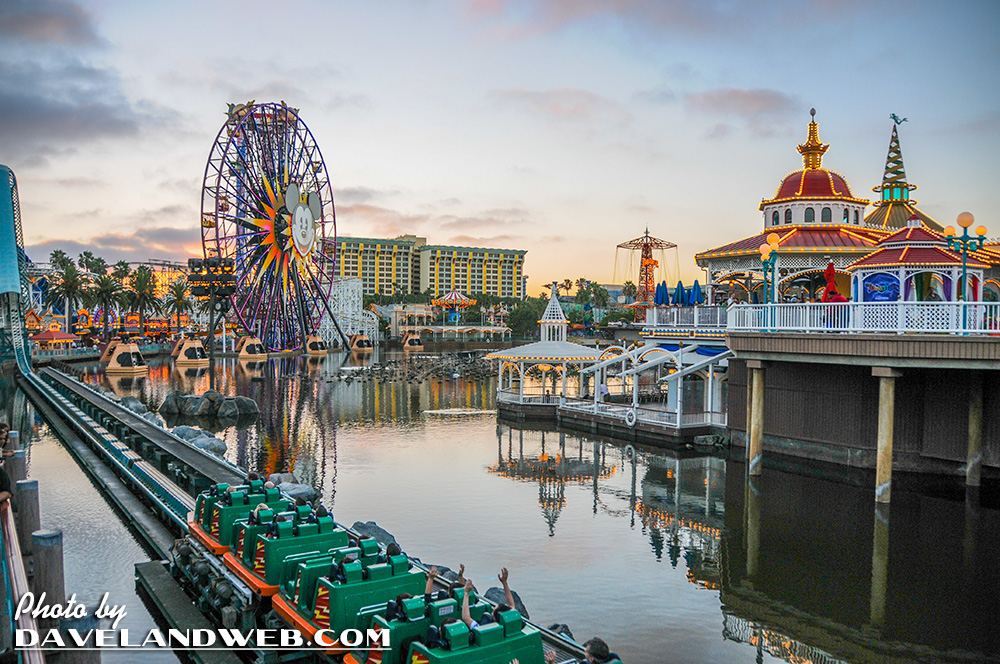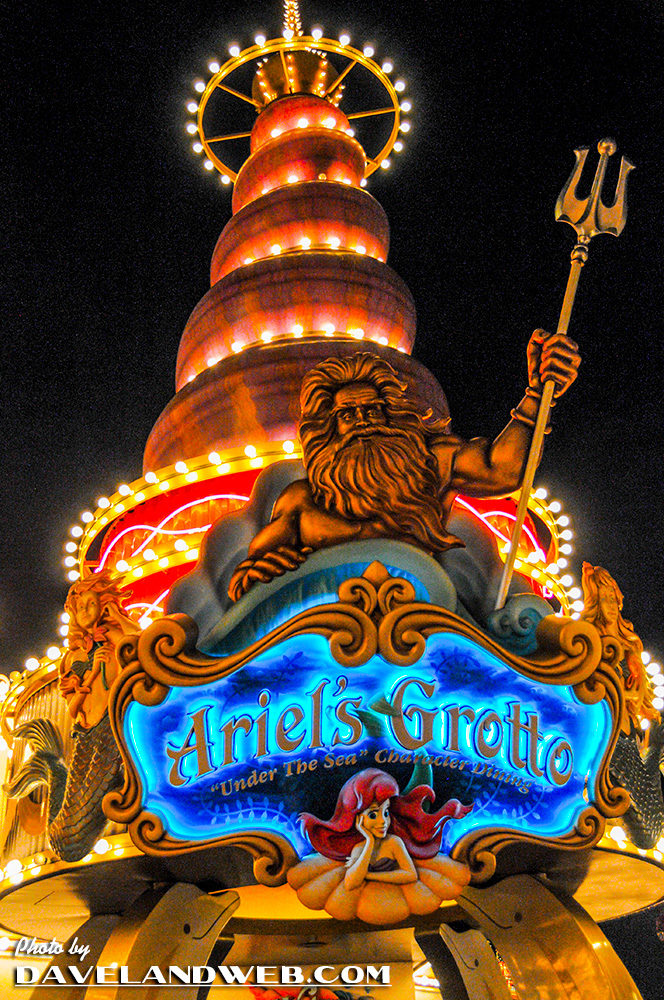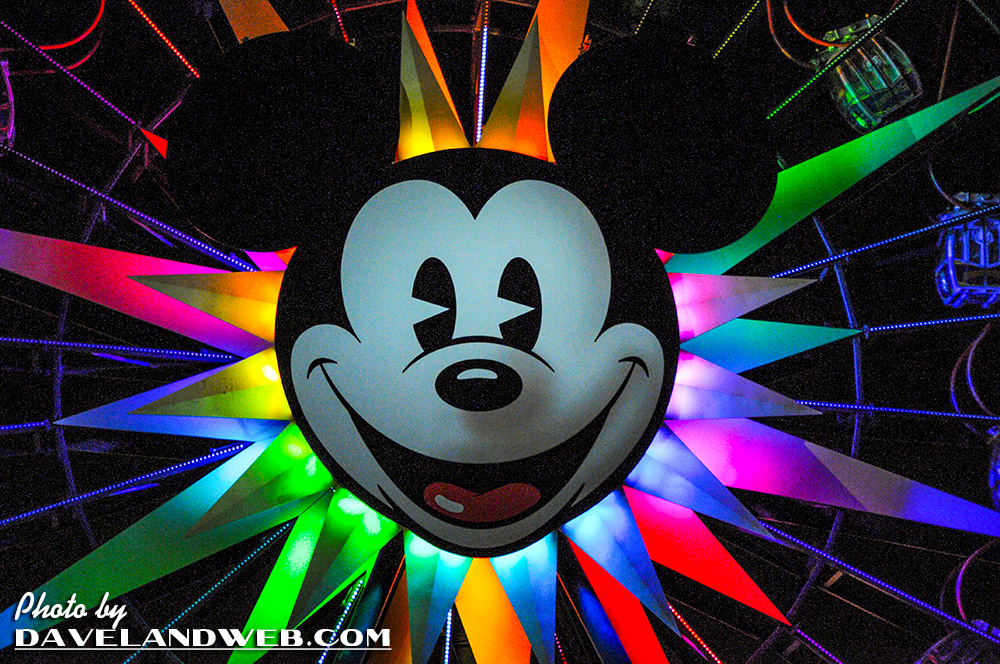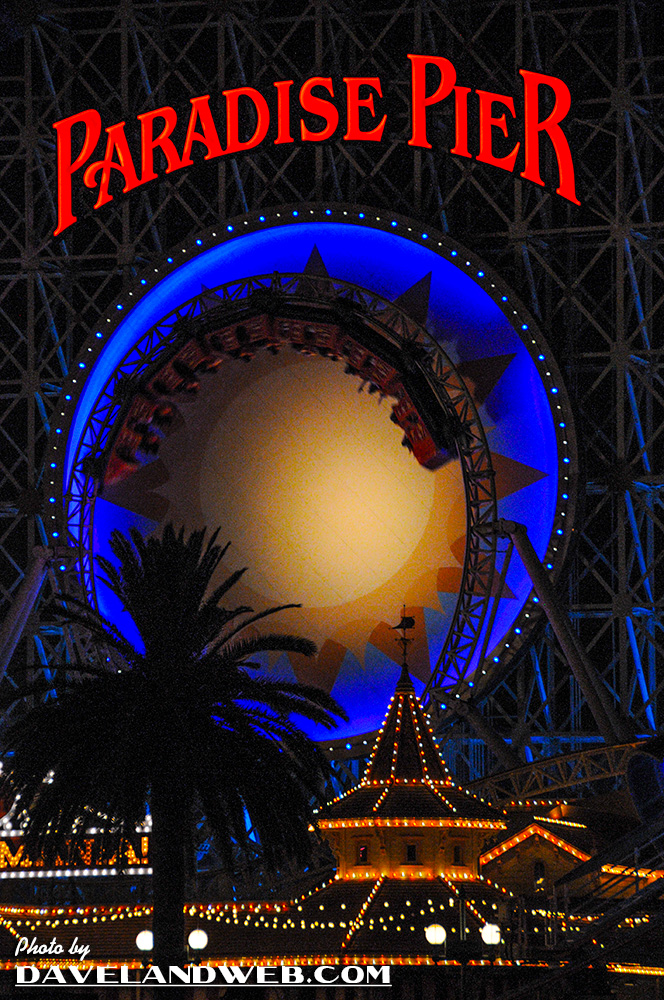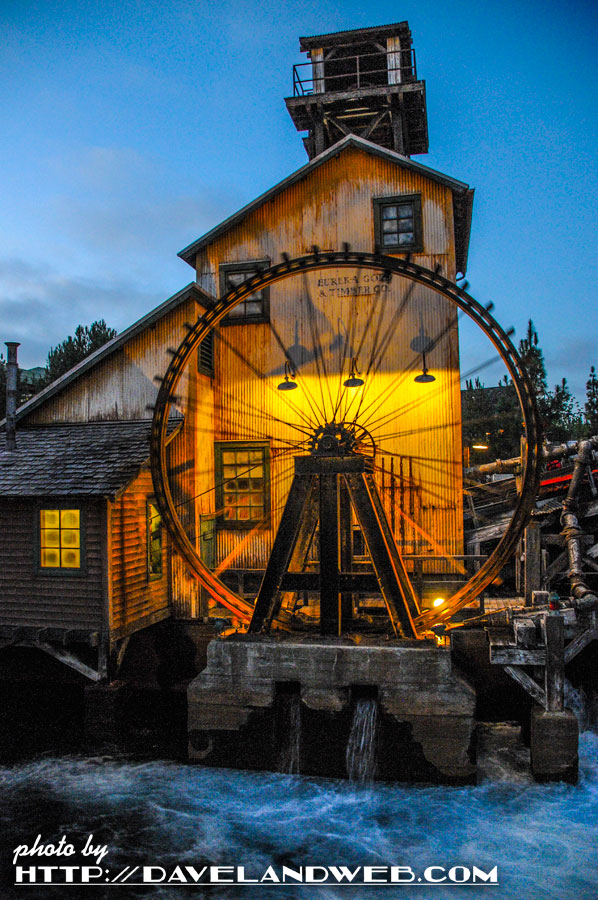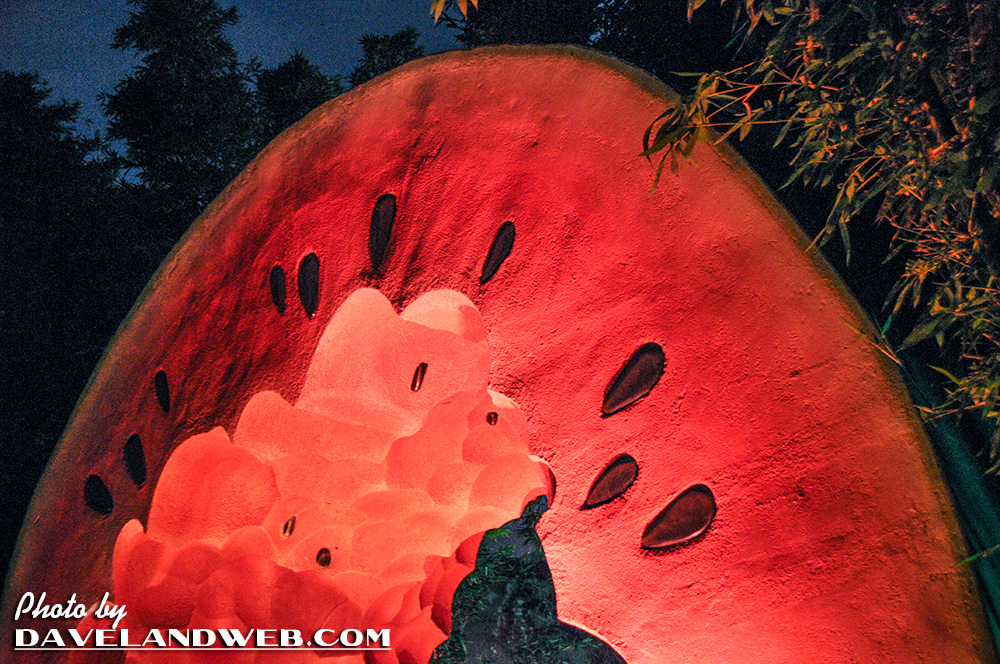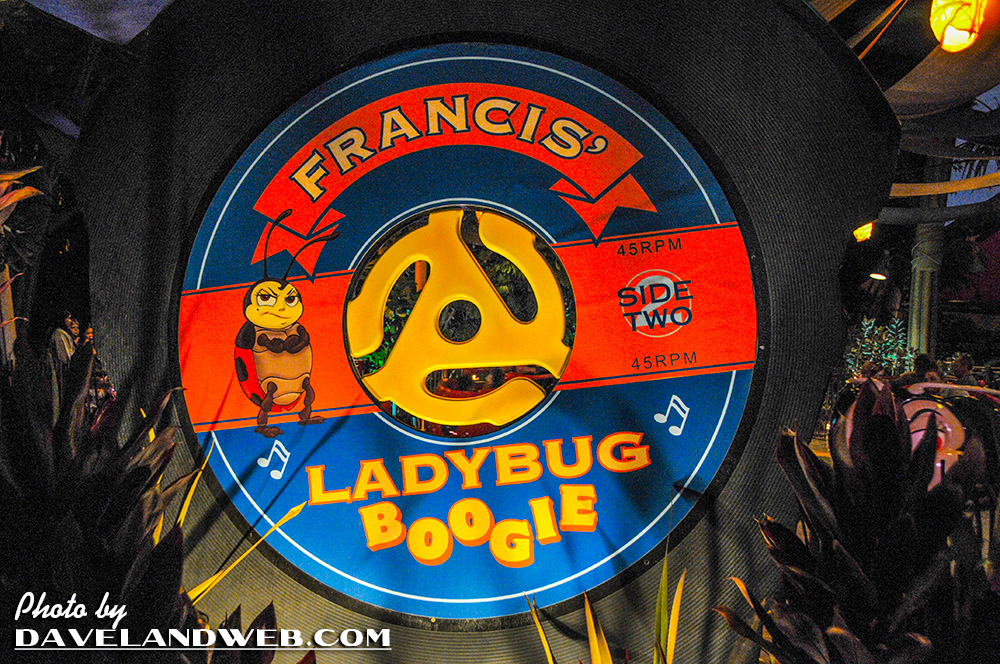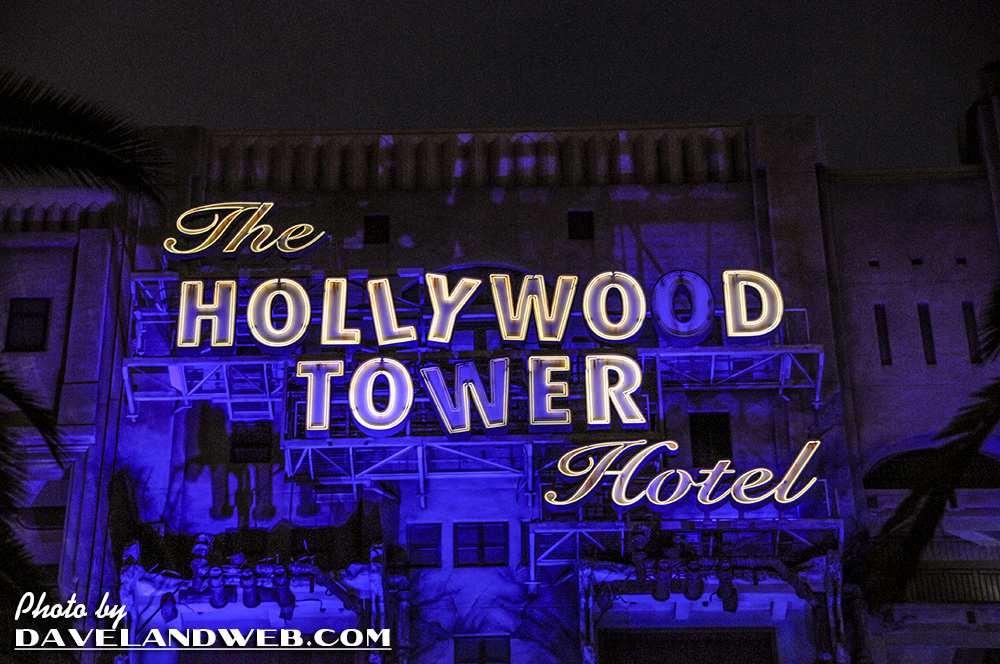 And then finally it was time to get my "seat" (actually standing area) for World of Color. I was really anxious to see the show. About half an hour before it began, the warmup performers started; an energetically youthful couple sang some "High School Musical"-type pop numbers introducing the different colors, and out popped coordinating Disney & Pixar characters who wandered through the audience. Call me jaded, but...ho-hum.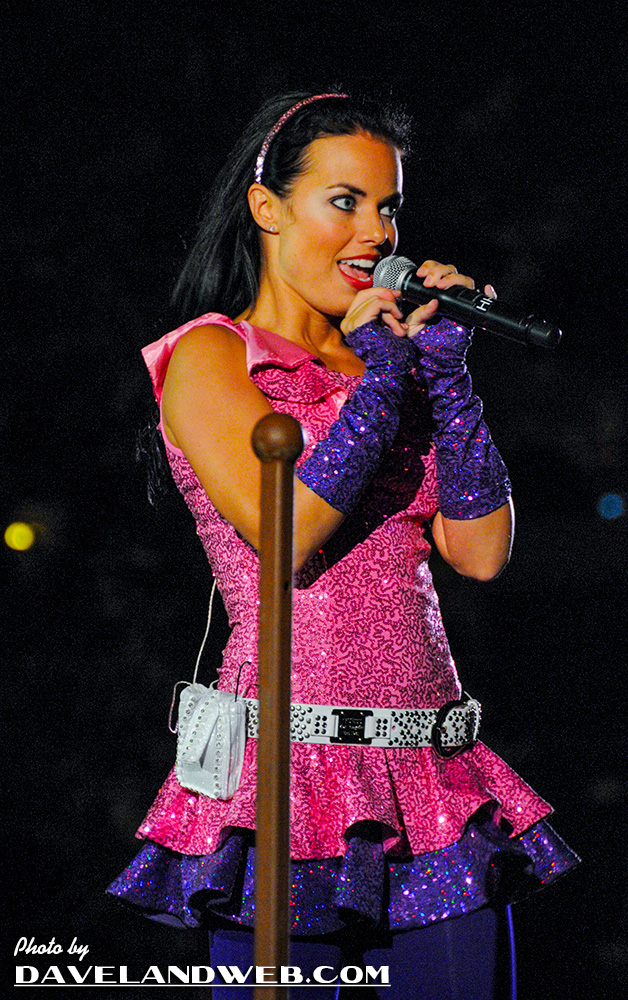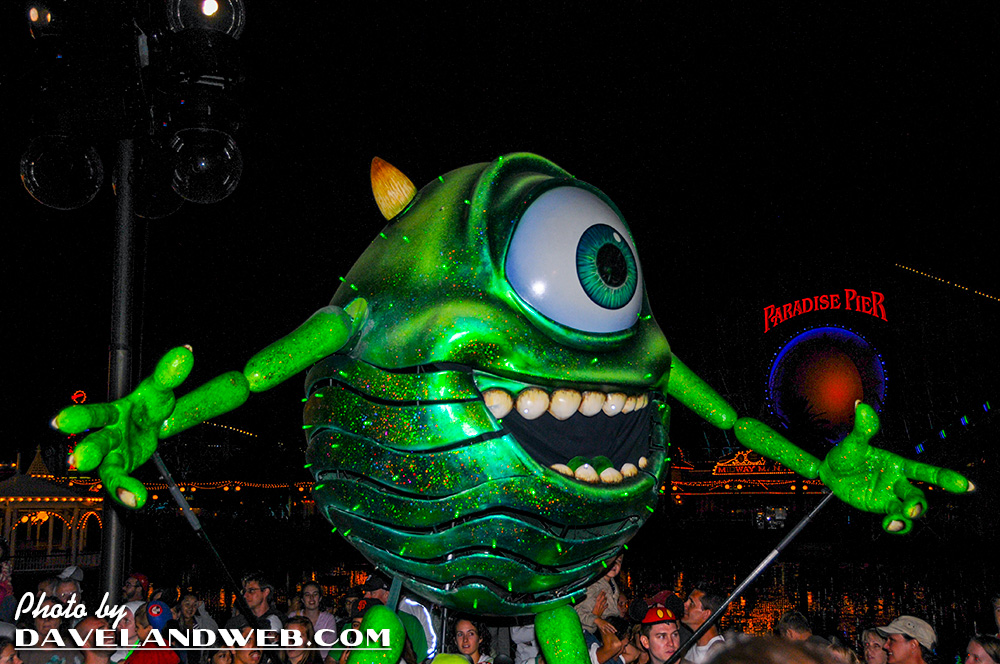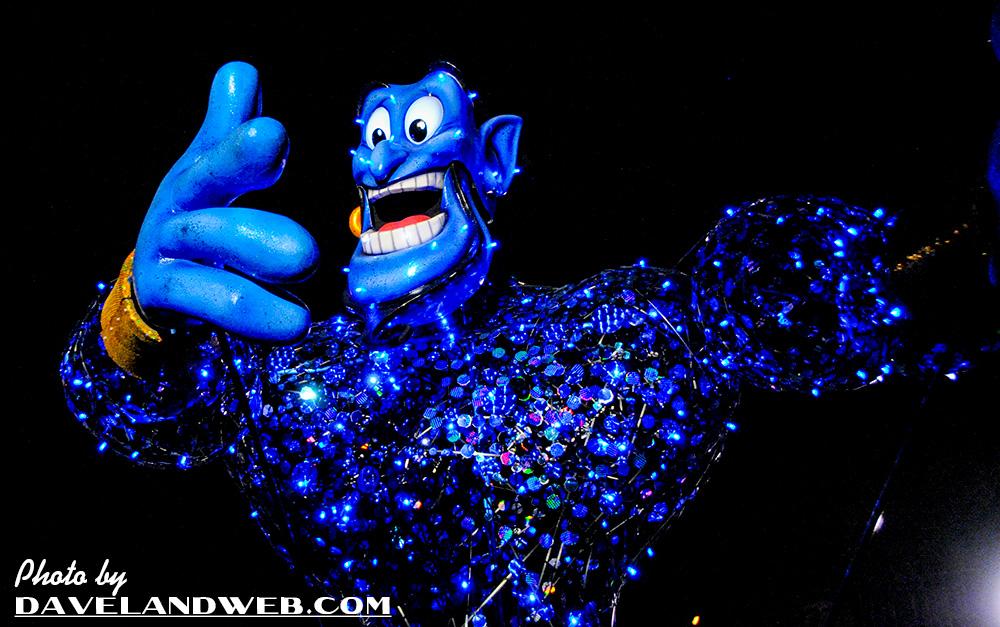 There was about a 15 minute lull in the action before the lights dimmed and World of Color began. The viewing area I was in was fantastic; but a little warning to all future attenders: when you see the words "Splash Zone," it is not a joke. You WILL get wet if you stand anywhere near it.
A little caveat; I almost hesitate to post any of my photos, as they do not even begin to do justice to this spectacular display of light and water. It will probably take a few times before I get the exposure and timing right to be able to capture something that is even half as beautiful as what you will see in person. In fact, my suggestion is to put the camera down on your first viewing and just soak (pun intended) up the colors, jets, and music that will impress you to no end. And in case you couldn't tell, I was thoroughly impressed.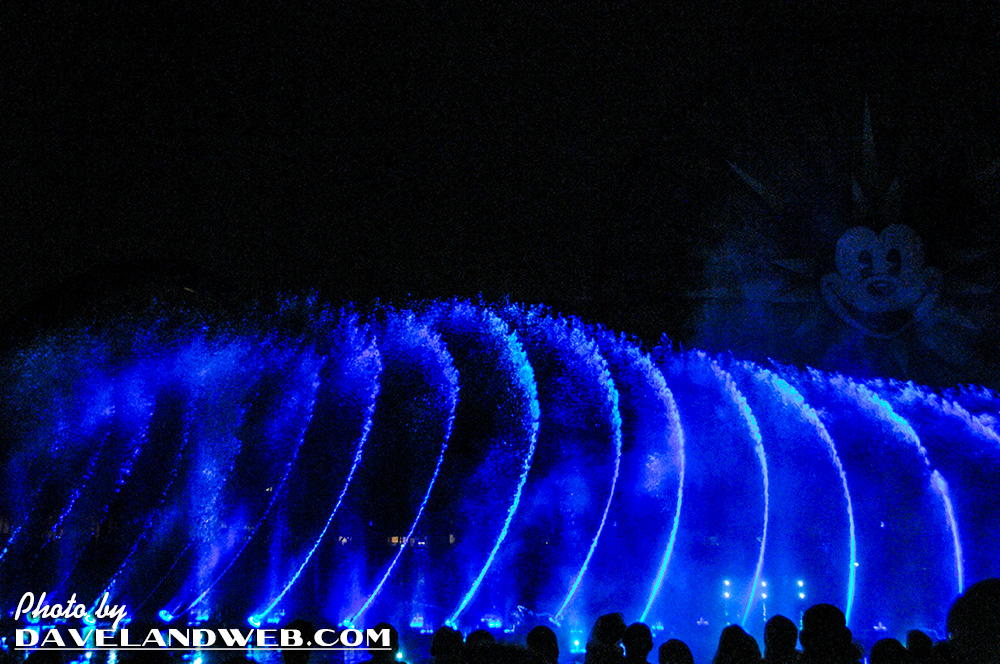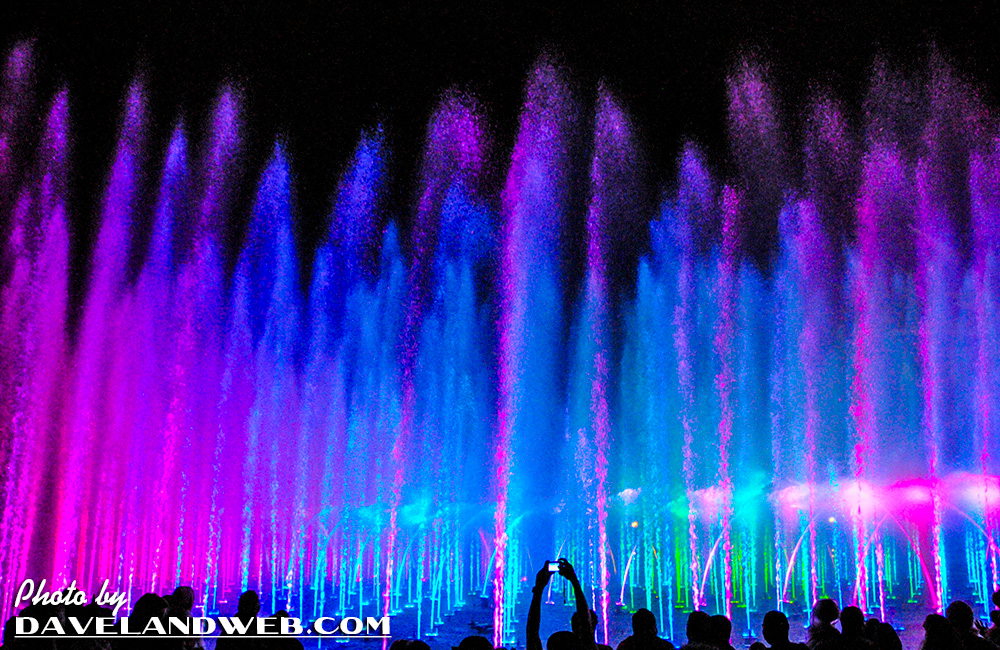 This show is like the Bellagio on extreme steroids...in a good way!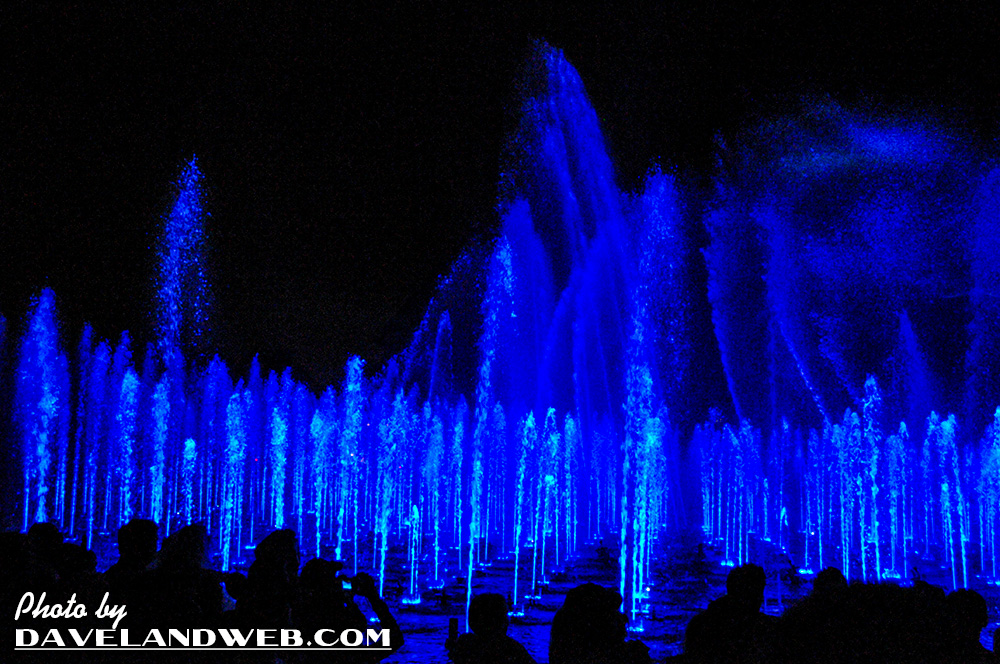 The projections on the mist screens are VERY effective and well-done; much more impressive that what I have seen for "Fantasmic!"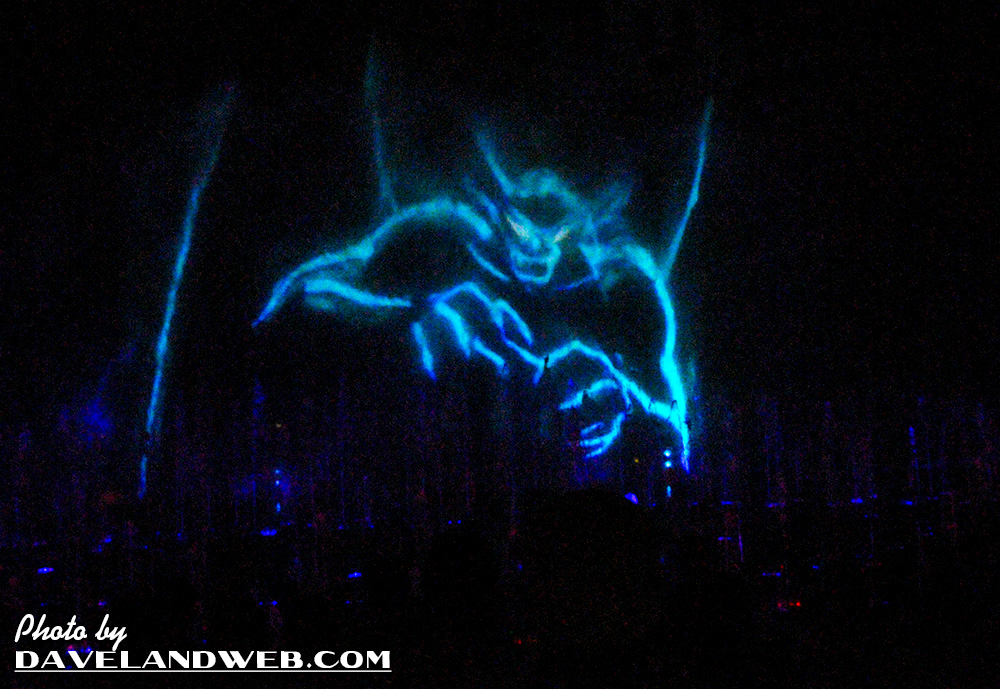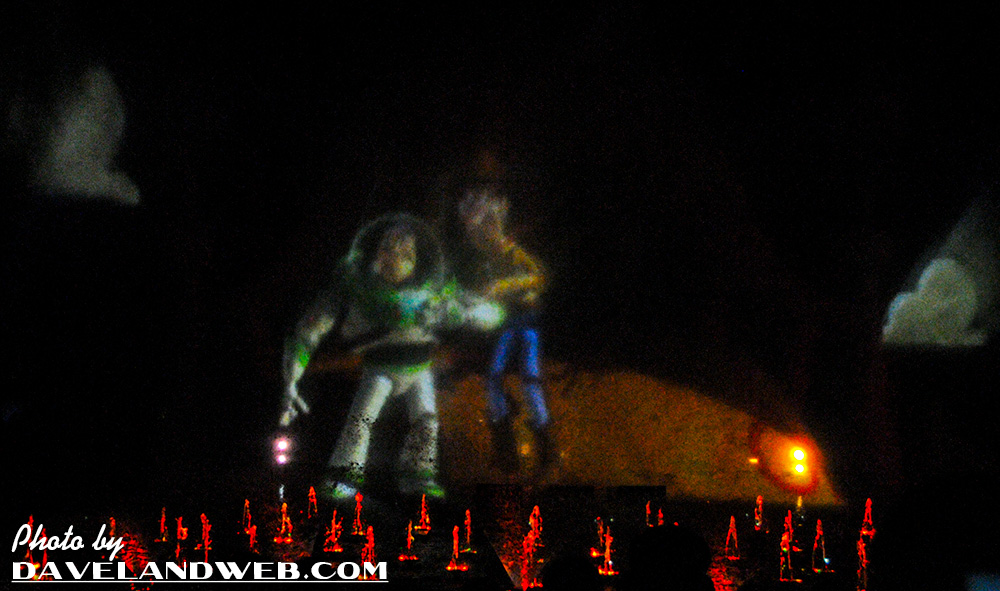 The scenes shown were perfectly chosen and coordinated with the lush orchestration that accompanied them. VERY moving. Definitely more than a few "awwwwww" moments that tugged at the hearts...especially once the music from "Up!" began. That one gets me every time. This scene from "Lady and the Tramp" is an all-time classic.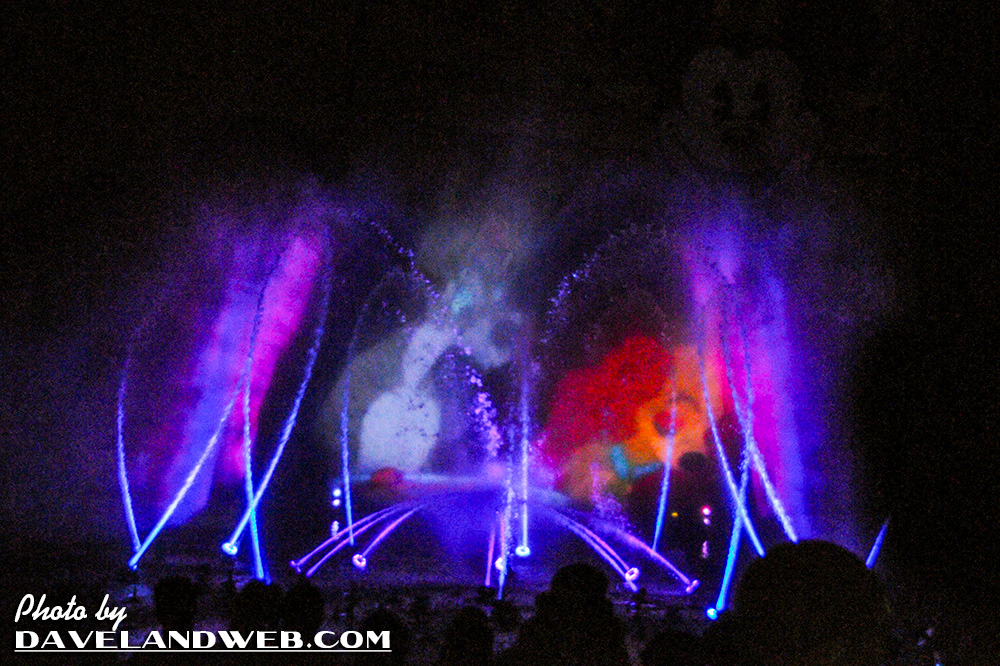 Plenty of pyrotechnics to keep the young pirates interested, too!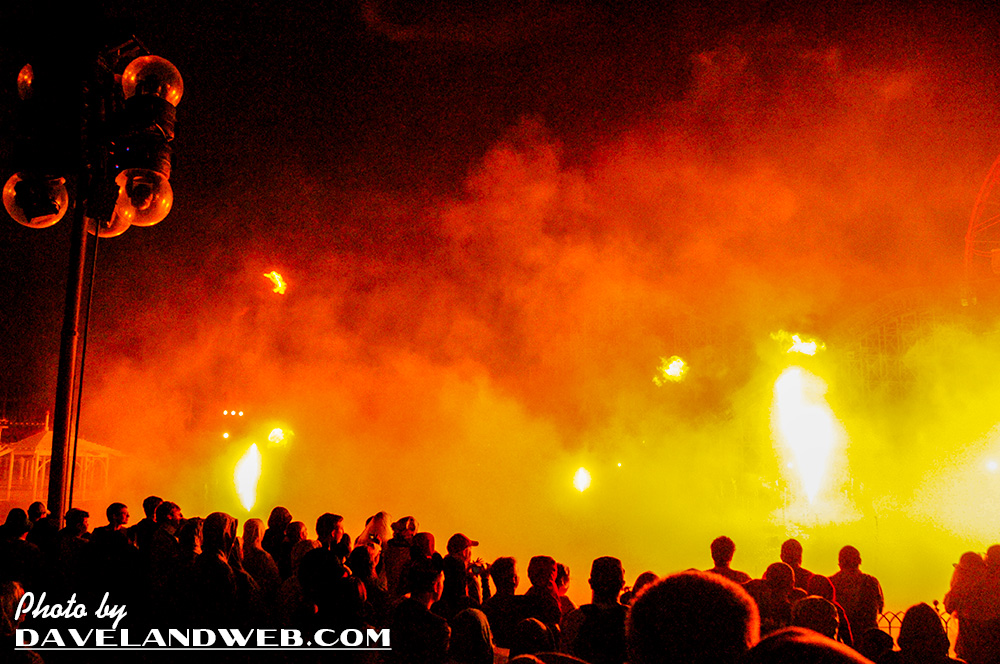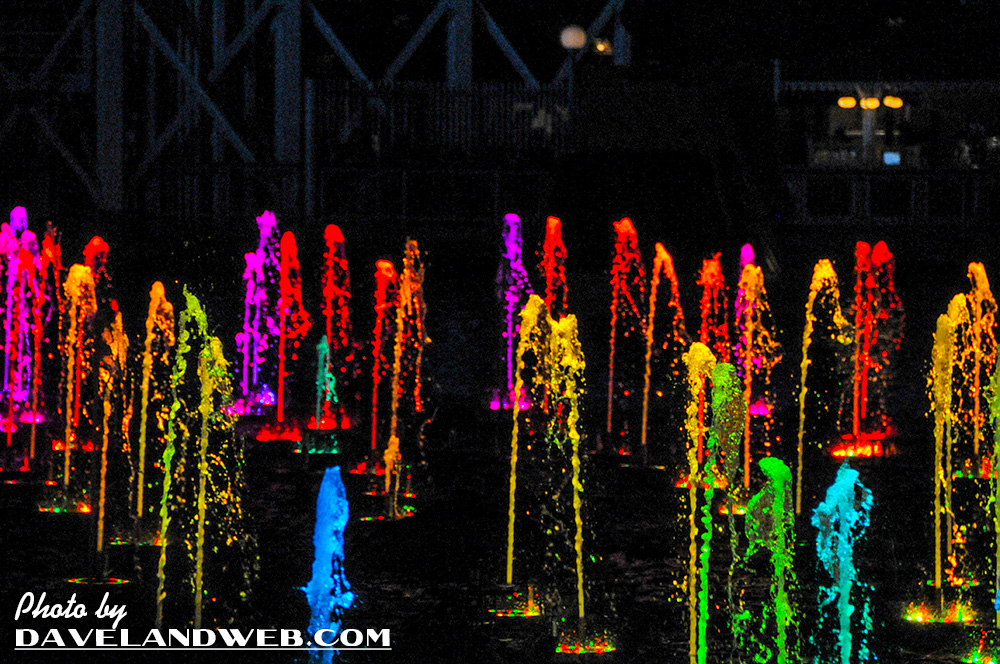 Now my rant; and I am sure this will ruffle a few feathers. I have recently read a few reviews that bemoan the lack of story for World of Color, and how the show could improve to the level of Fantasmic if things were tied together with a storyline. Quite frankly, I think the story for Fantasmic is one of the dumbest things I have heard of. Unless you know it ahead of time, it is extremely difficult to fully comprehend with all of the noise and effects going on. Fantasmic's story seems so artificially contrived. I keep going back to the Haunted Mansion and Pirates of the Caribbean attractions. They are two perfect experiences that are like a cocktail party; entertaining vignettes that bear repeated showings because of all the amazing things going on. If you don't have a fantastic story to tell, then don't labor to create one.
The next day, it was time to pack up the bags and head home, but not before another new experience at Disneyland. I was not aware that Steakhouse 55 served breakfast, so it was a nice surprise to be able to have a quiet repast before getting in the car for the drive back. This place has plenty of old Hollywood atmosphere. It really is a hidden gem.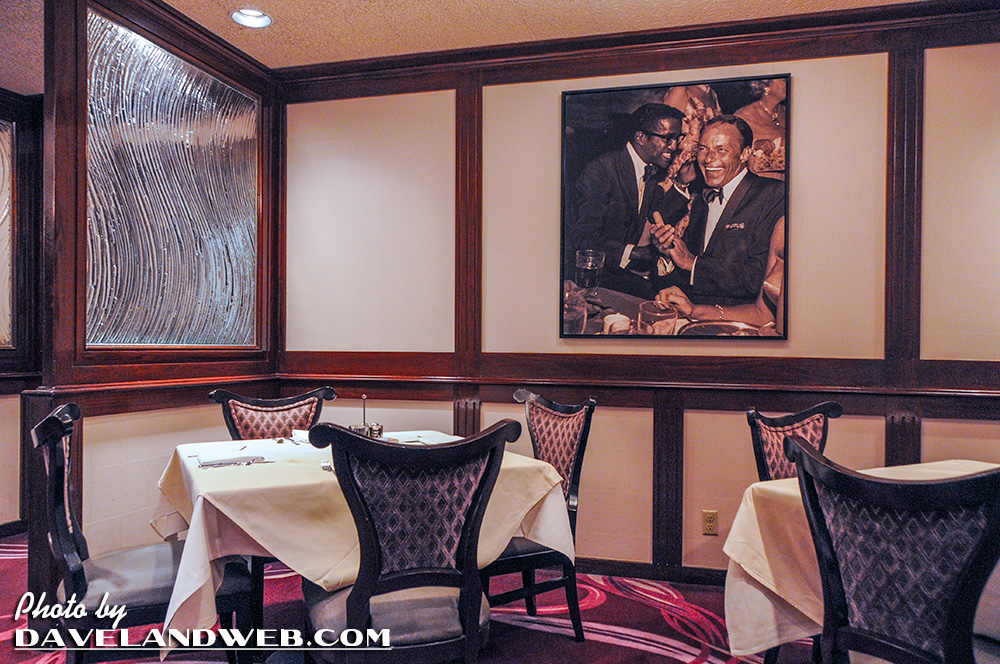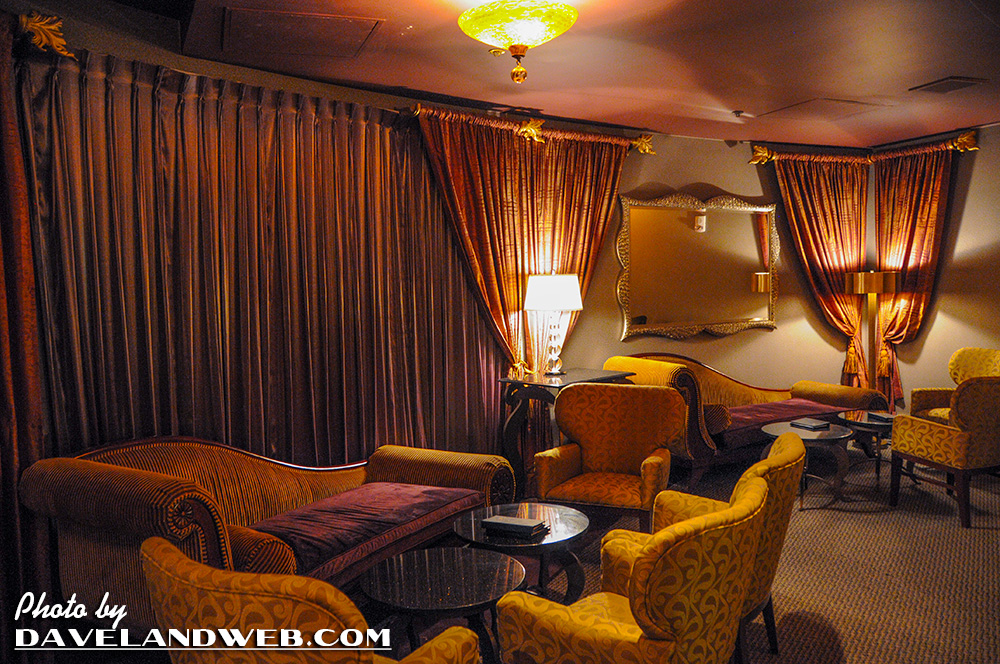 And that wraps up my Disneyland Half Marathon weekend. Thanks for reading about it! See more Disneyland photos at
my main website.