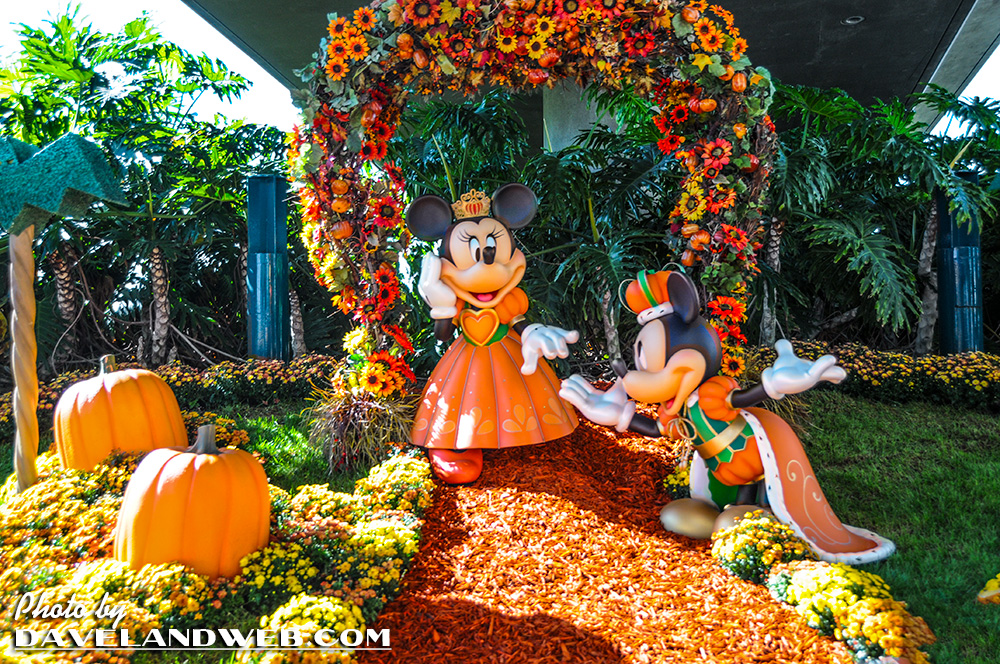 Welcome to the Hottest Place on Earth! Monday was a scorcher at Disneyland, but it was probably one of the best visits to the park that I've had in a long time. Heat=No Crowds=No Waits=Happy Guest! True, there were still a number or obtuse people wheeling around their double-wide strollers of death, completely unaware of anyone around them, but I wasn't about to let them get in the way of my fun. If you have to be in the heat, might as well be at Disneyland, right?
Halloween decor was already out, as tram riders were greeted by Mickey and Ghosts.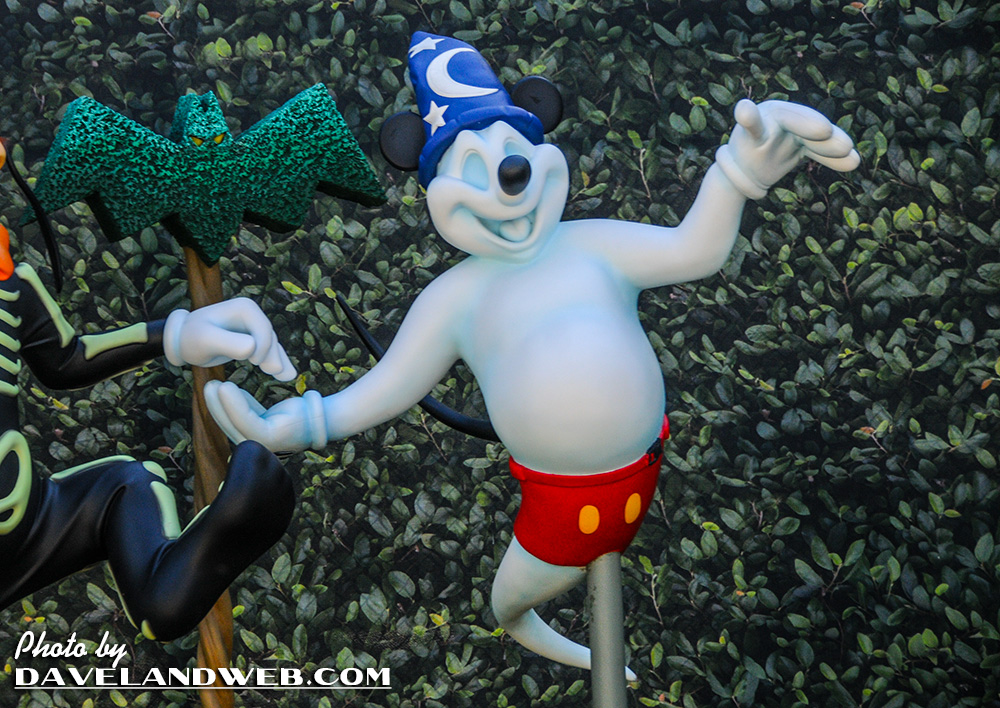 Stace & I started out in California Adventure for a change. Surprisingly enough, the CALIFORNIA letters are still there, and even the colorful entry tile is untouched. From what I had been reading online, I figured those had already bit the dust.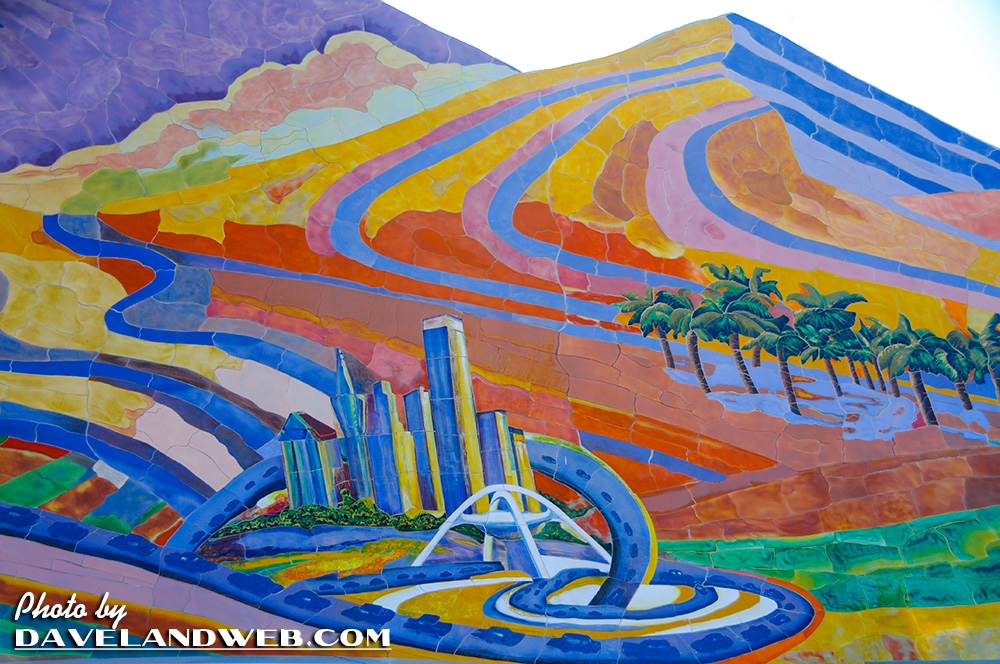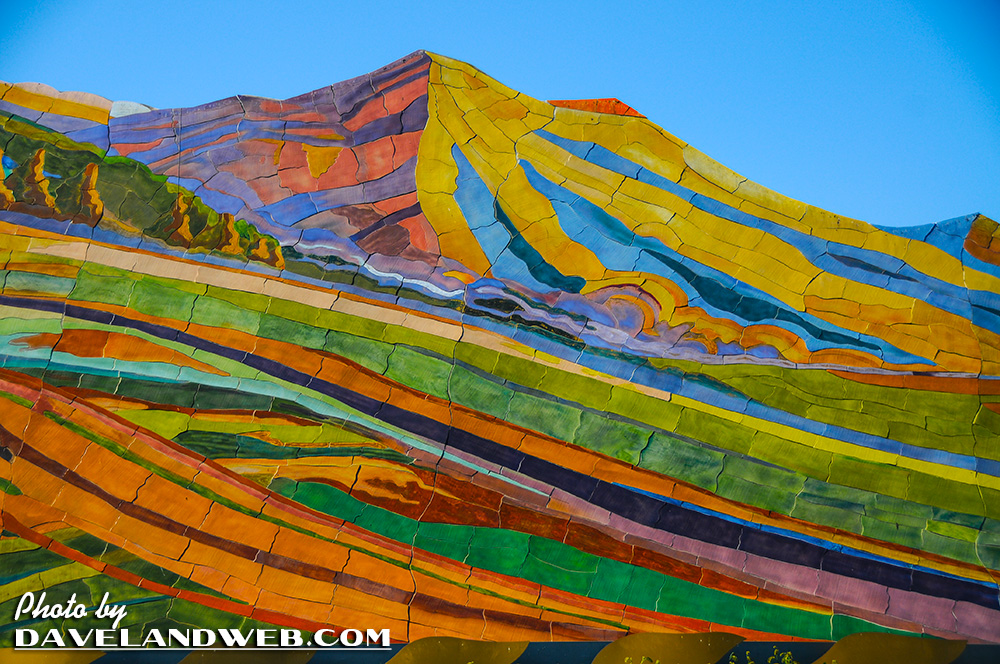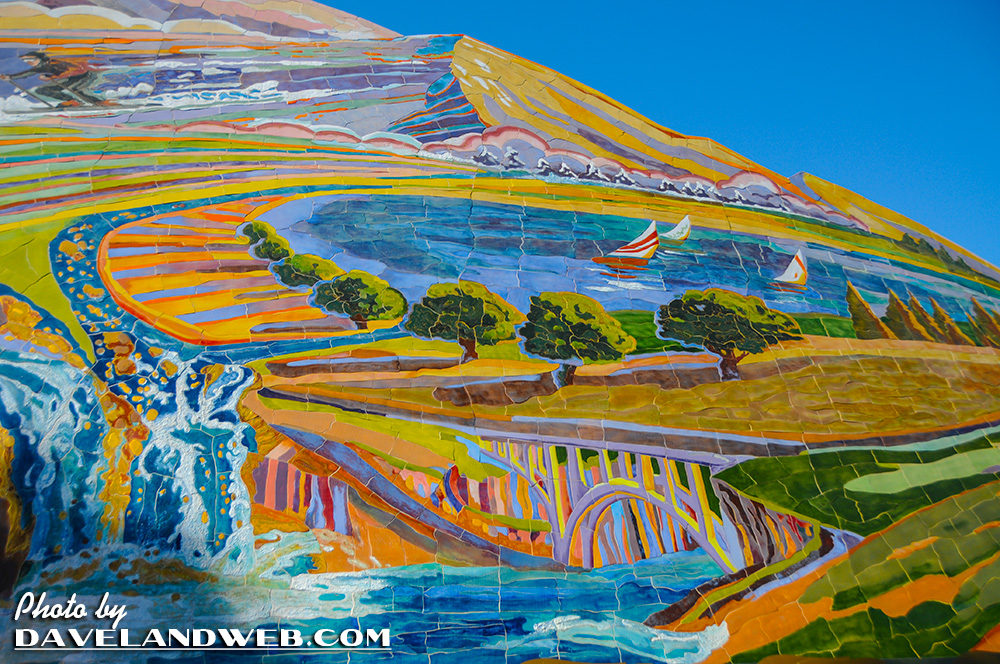 Plenty of teasers for the upcoming Cars Land.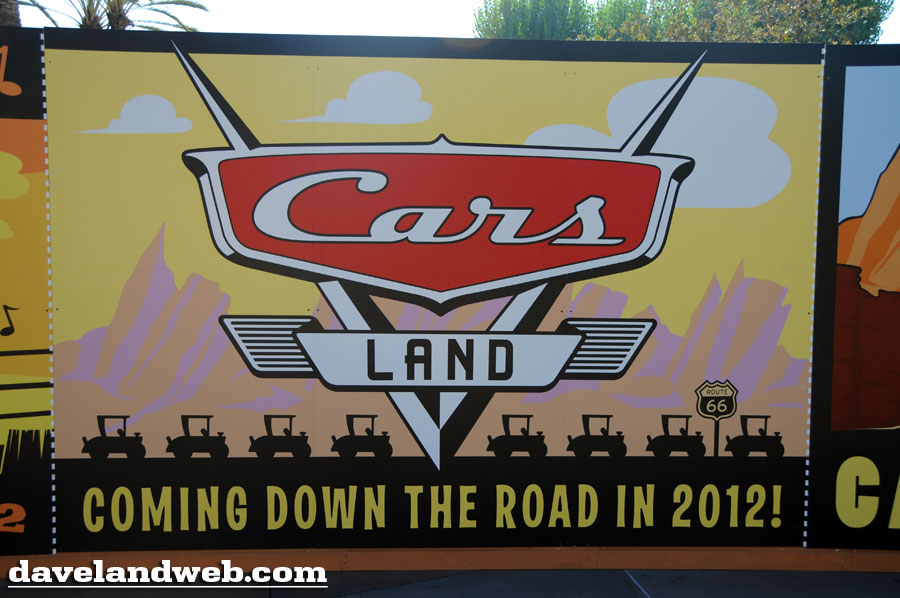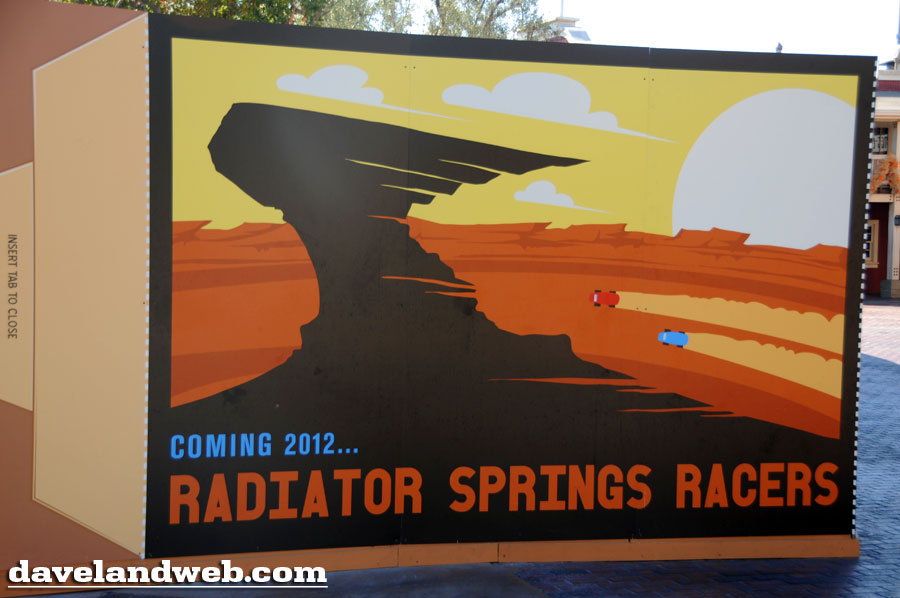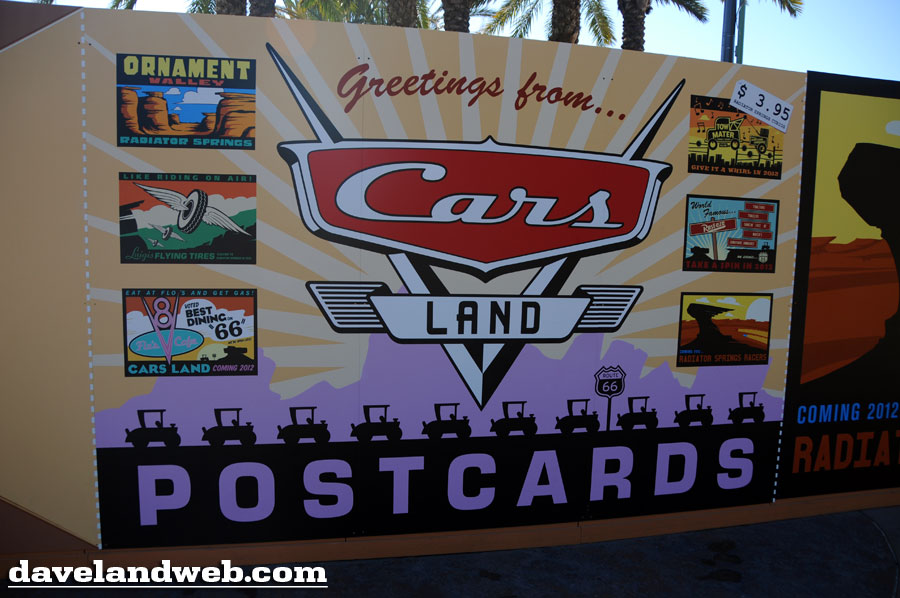 Construction continues on at a brisk pace: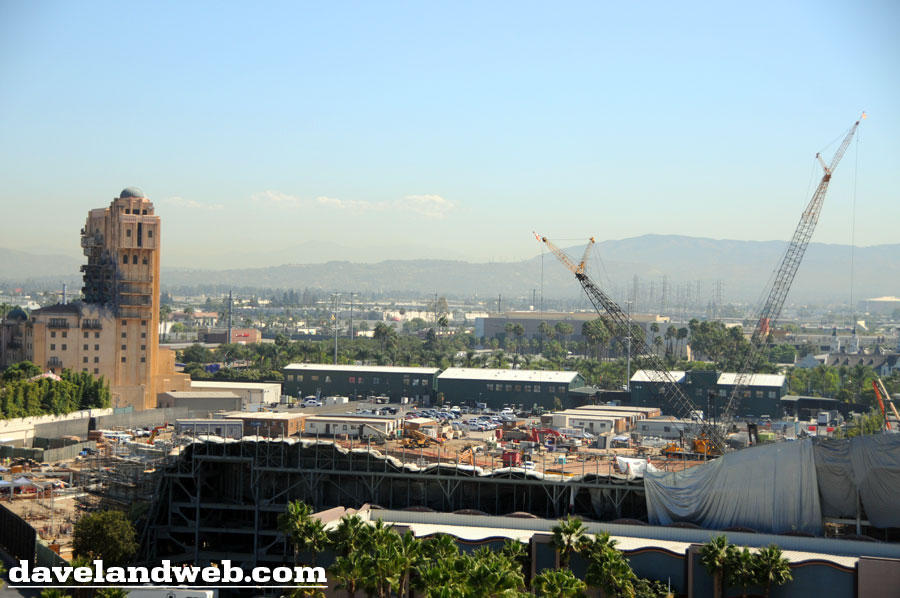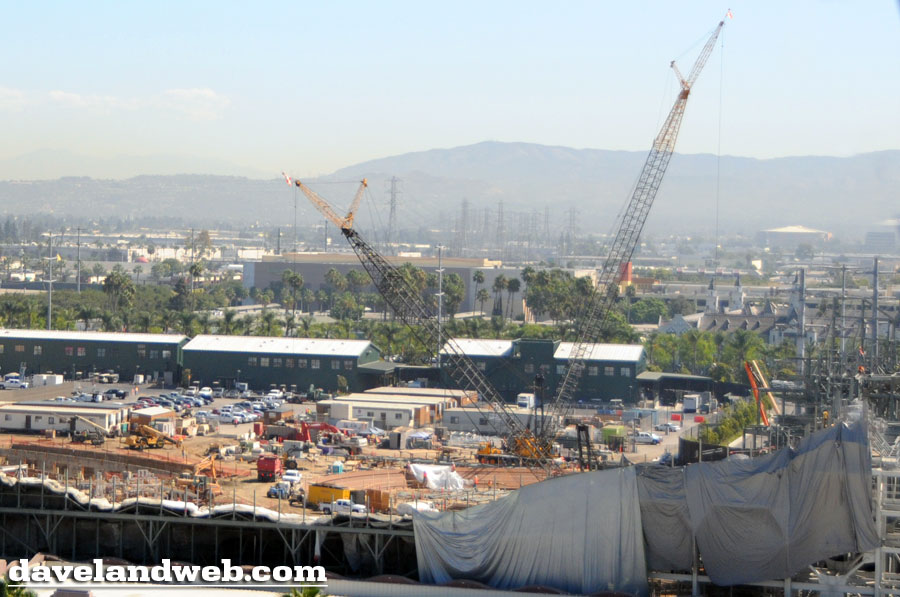 Cutting through Flik's Fun Fair, I shot a few new (to me) details: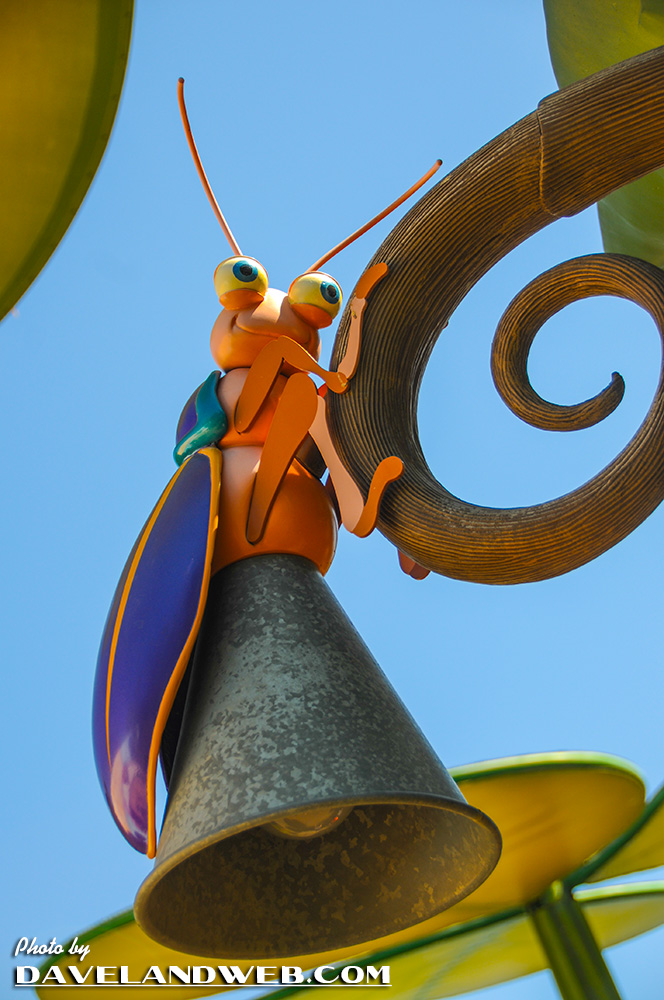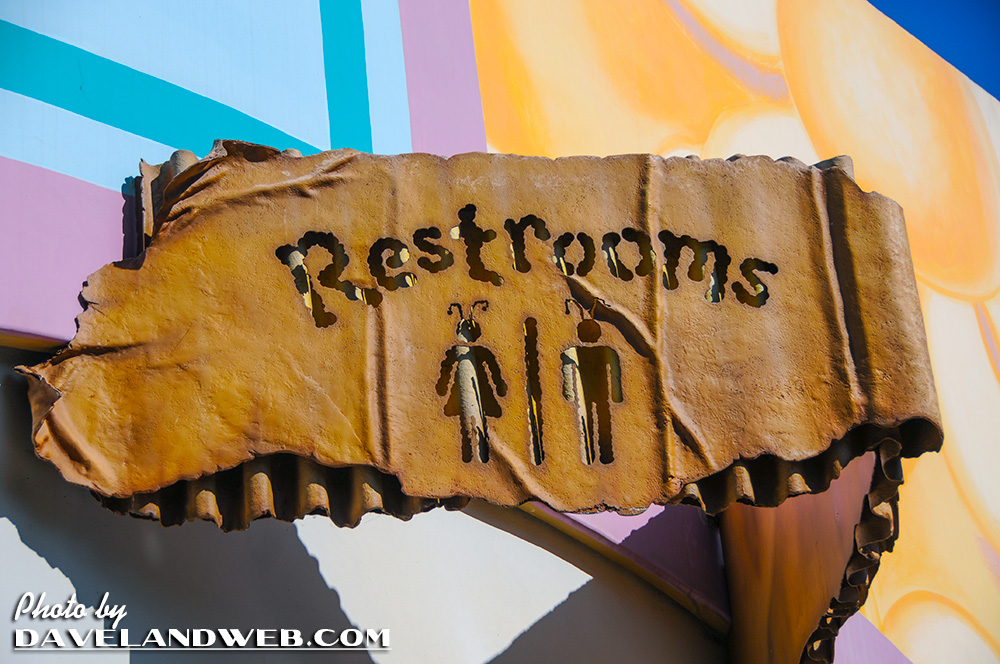 We actually walked onto Tower of Terror. It was fantastic! I could spend all day just photographing the lobby—full of so many authentic vintage details.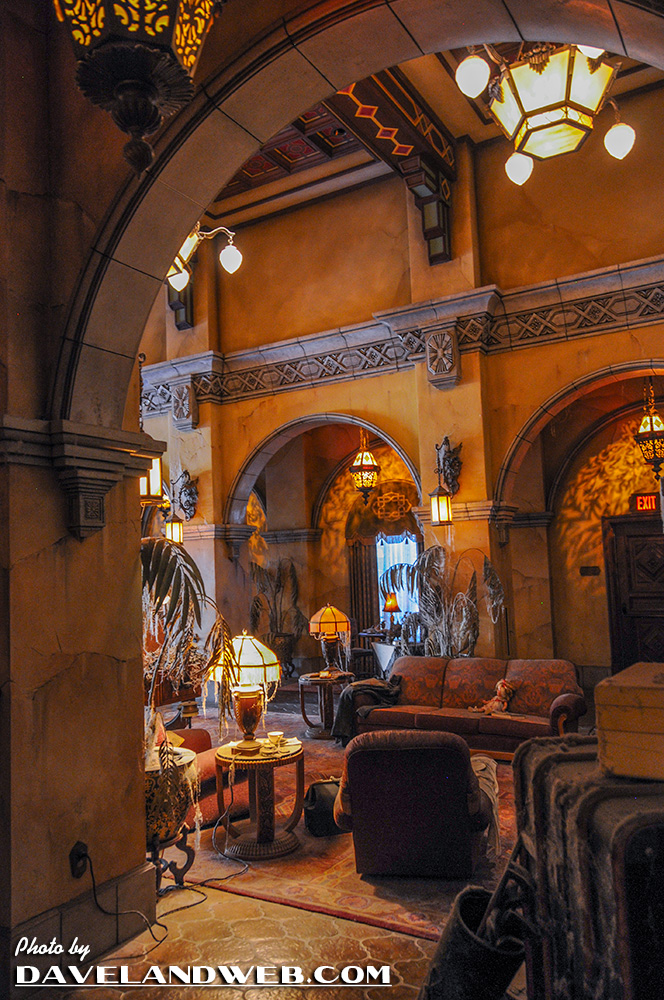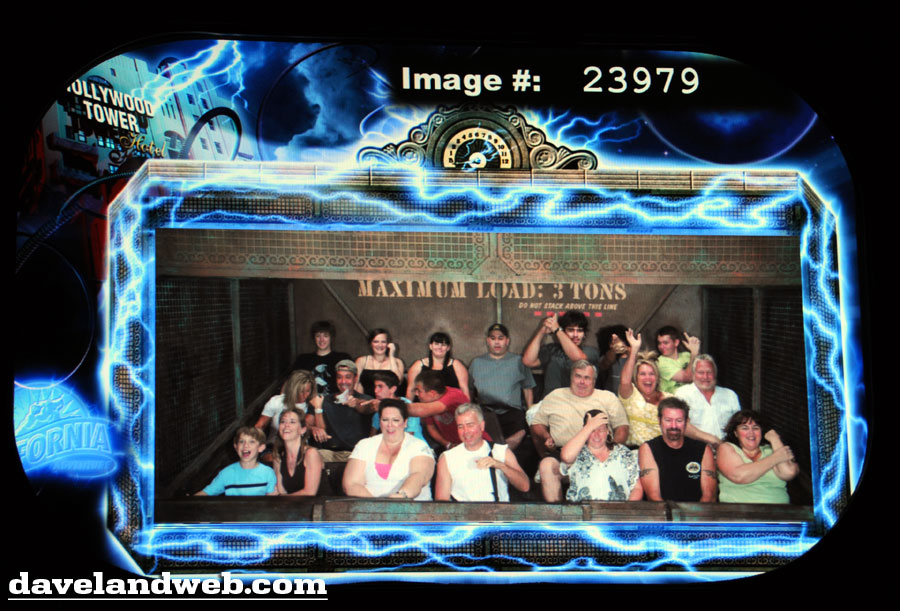 Outside the Tower, the track, gate, and crossing signal are happy harbingers of the upcoming Trolley! I'm probably almost as excited about the Trolleys as I am about Cars Land or any of the other new additions to DCA.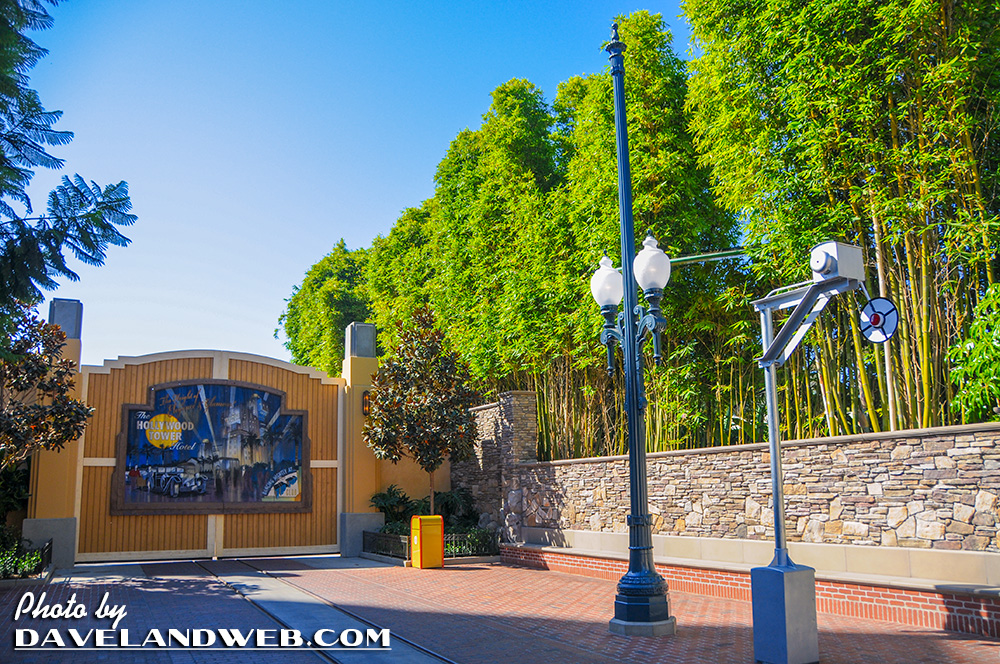 Here's a map of what California Adventure will look like once all of the construction is finished: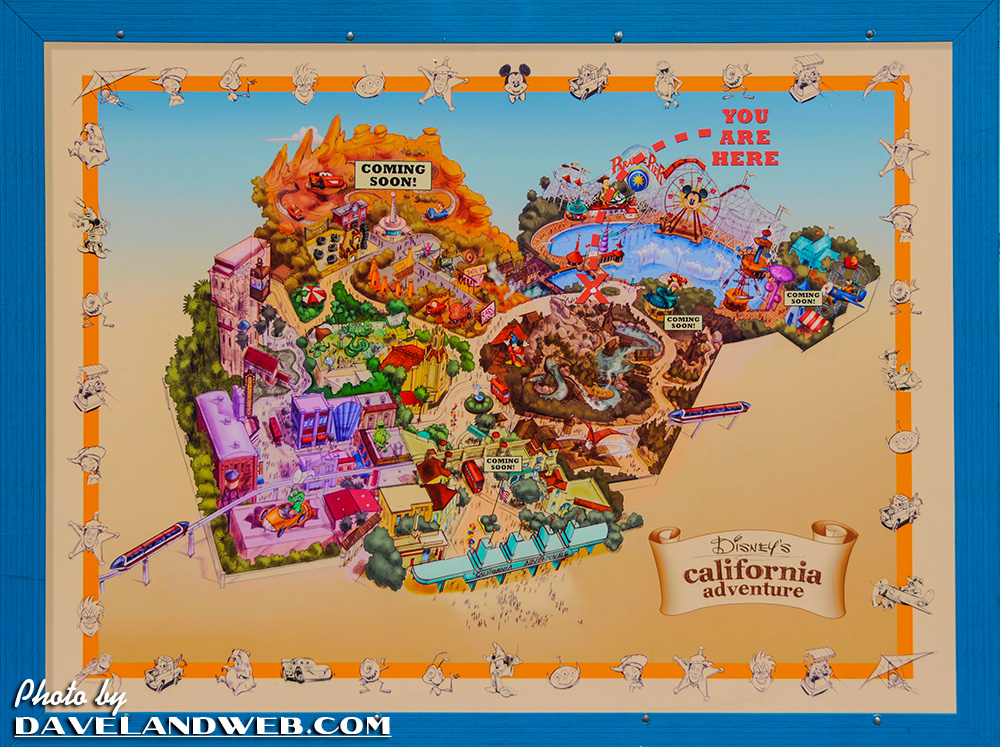 Over in Paradise Pier, you can see just how empty it was; a photographer's dream! Construction was buzzing along on The Little Mermaid attraction.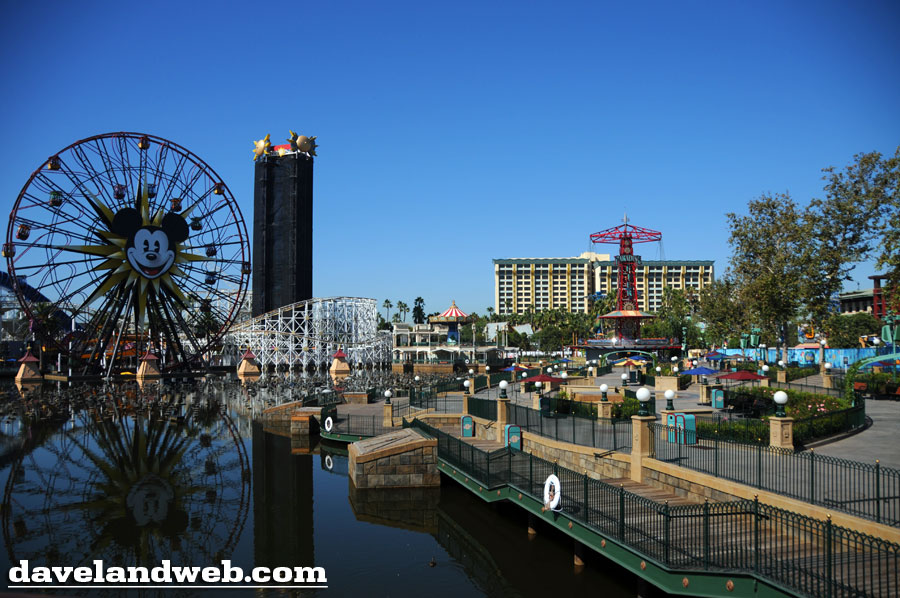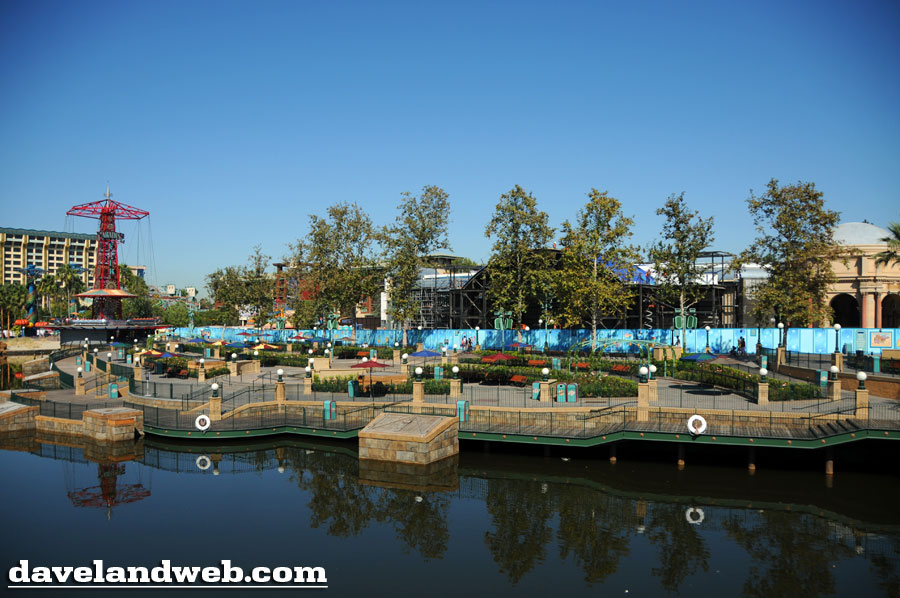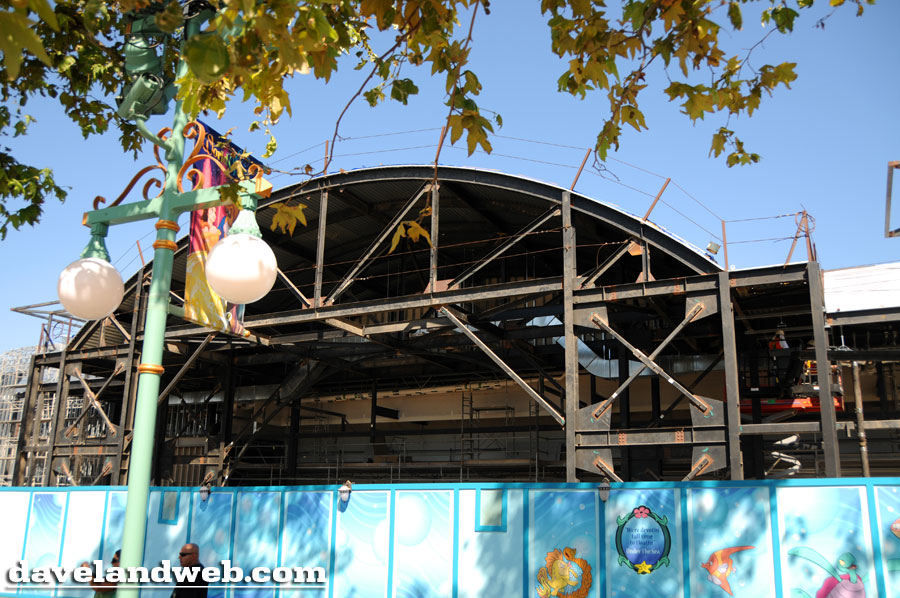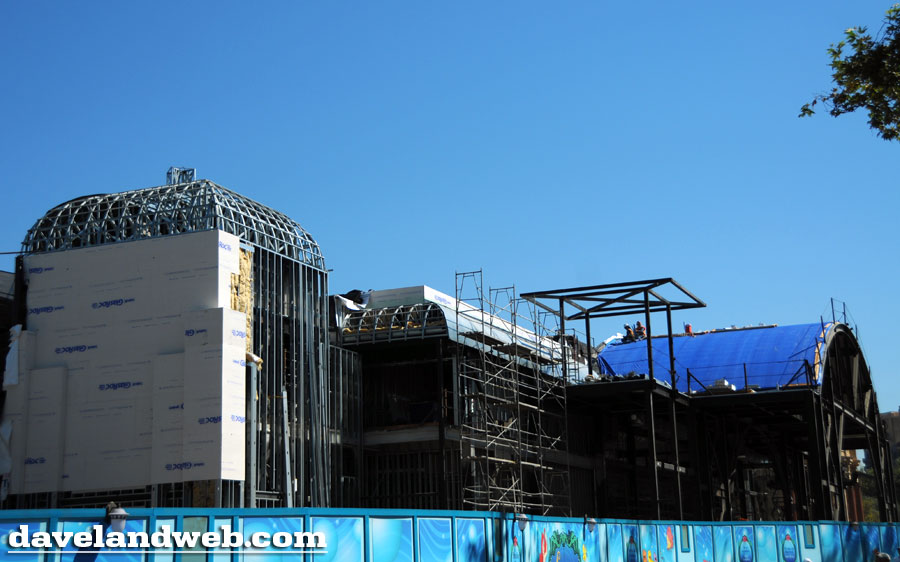 My new fave detail which I just recently discovered: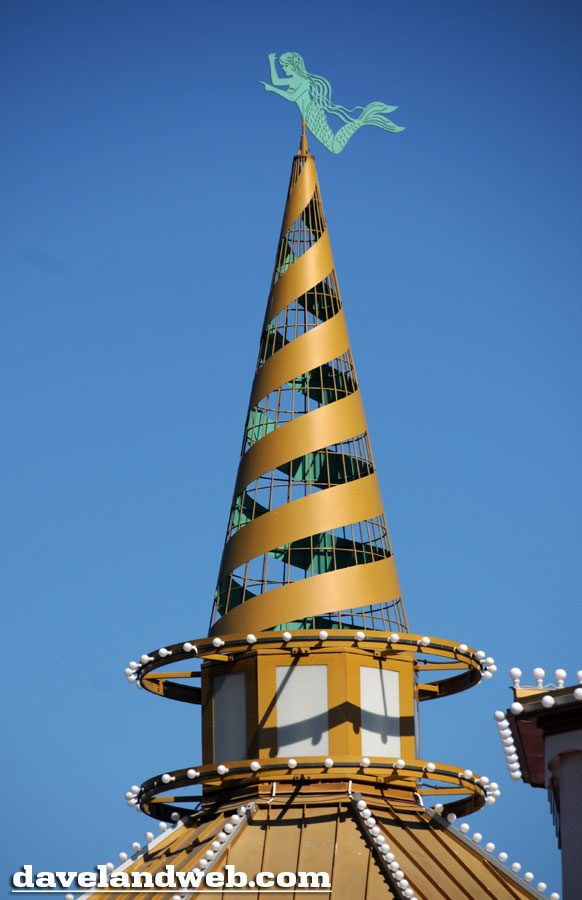 The new Silly Symphony Swings were in action; the music sounds great as you pass by.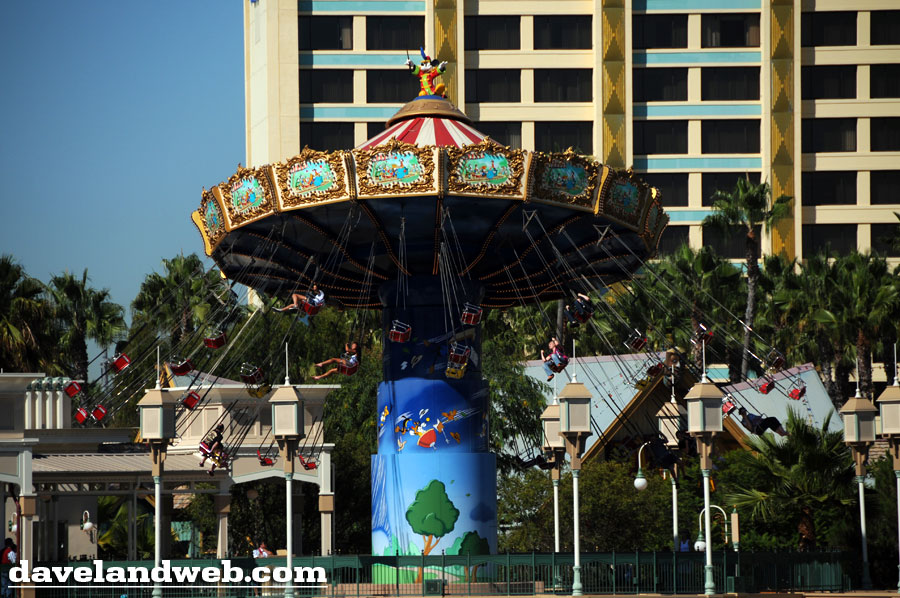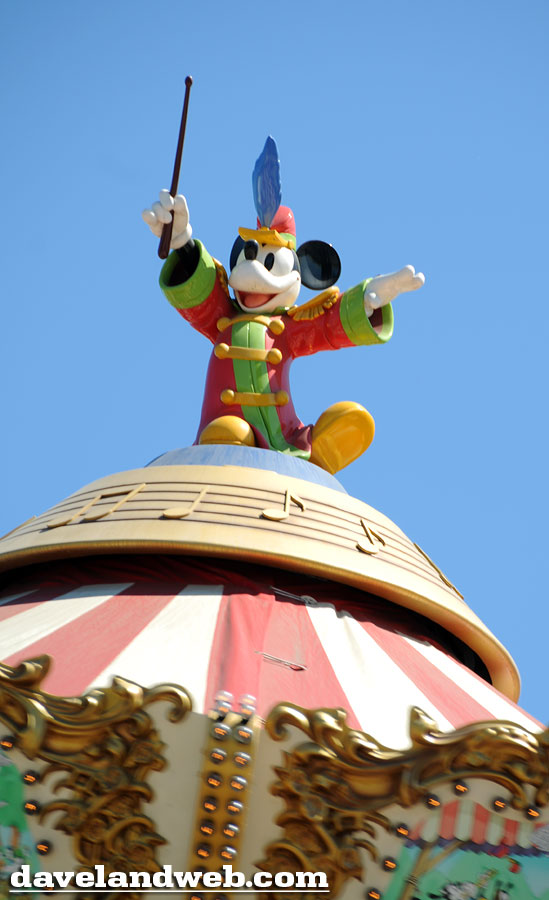 Construction walls with vintage looking art tout the new restaurant under construction: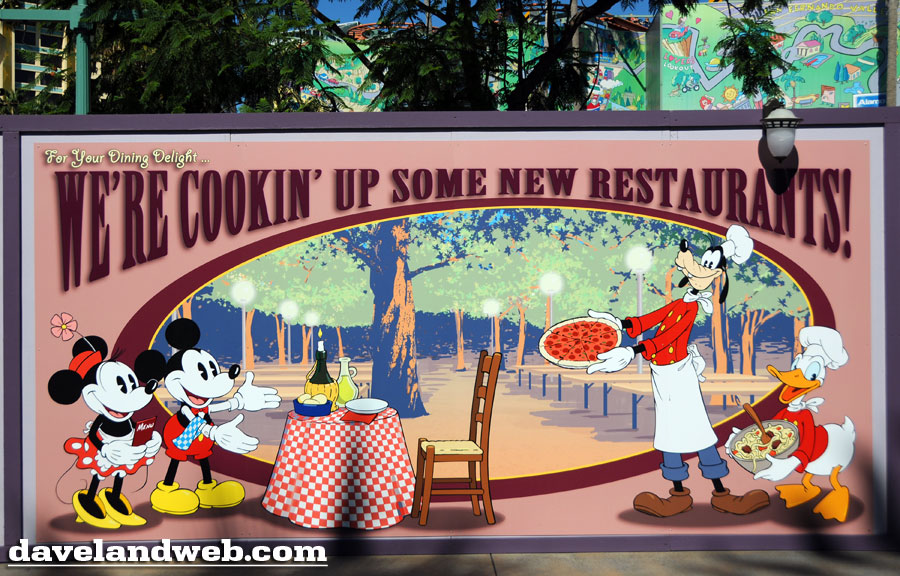 As we got ready to head over to Disneyland for a Blue Bayou lunch, we stopped for a second to watch the High School Musical 3 parade: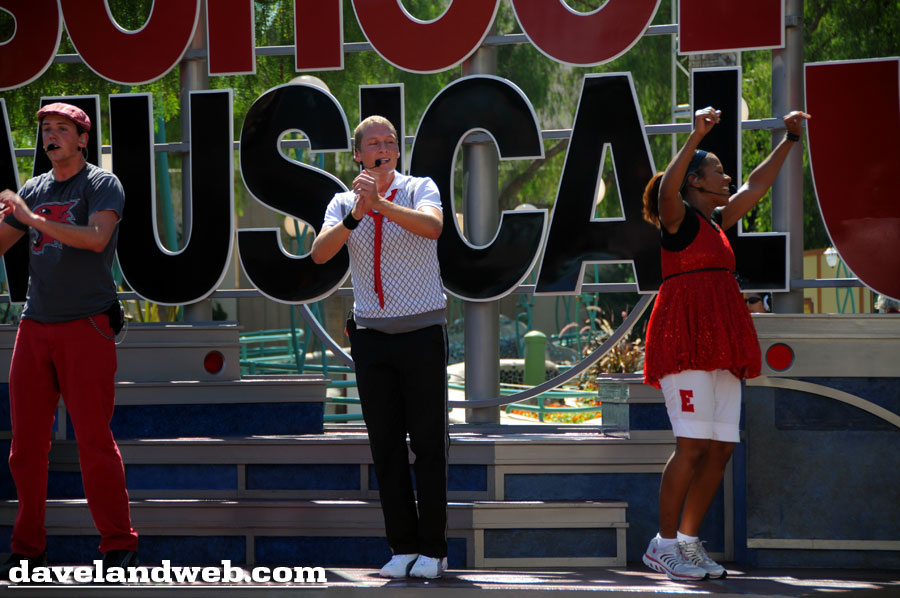 And a second was all we really needed.
As we crossed over to Disneyland, I took a shot of the semi-new Indiana Jones poster in the tunnels underneath the Main Street Train Station: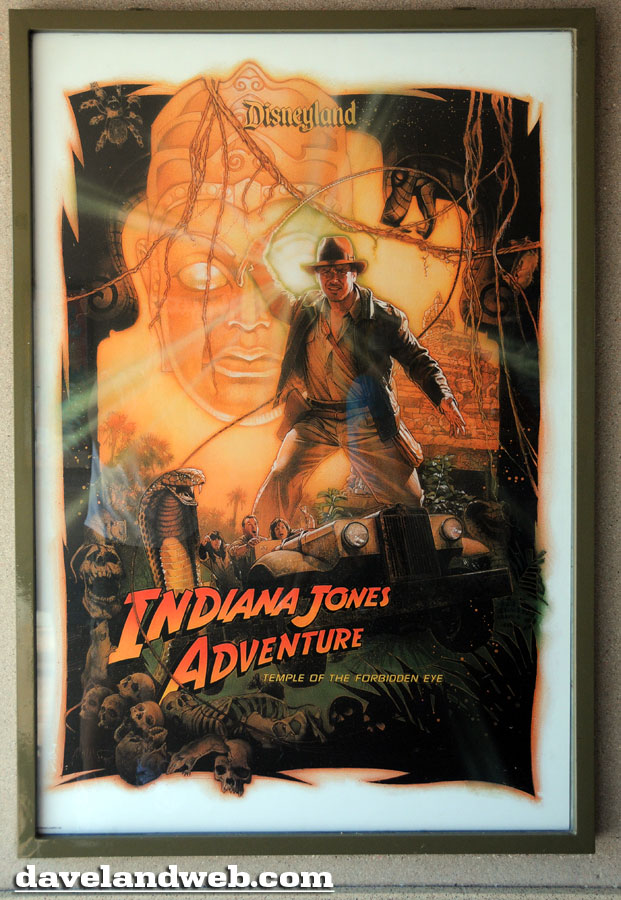 And that is where I will leave you until I continue the story with another posting. Hard to believe I could do an entire post on Disney California Adventure, huh? Surely gives hope for the future of this once blighted park.
View more Disney California Adventure photos at
my main website.