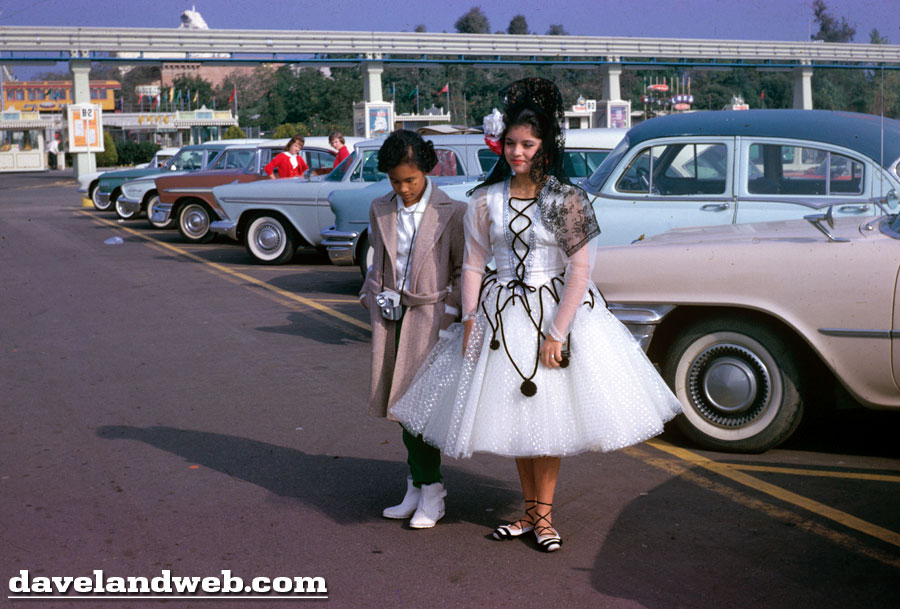 I wish I knew the background on these two children, especially the little girl decked out in her festive costume, but I don't. Still a very fun shot, circa December 1961. Thufer...please control yourself as you stare at this vintage parking lot view! These 2 girls are standing approximately where the letters for 'CALIFORNIA' are being ripped out as we speak!
Here's one of the Castle, tastefully decked out for Christmas; this must have been before the discovery of "bling." Ah, those were the days!
This shot of Tom Sawyer's Island shows what it looks like before attorneys got a hold of it. You know—those pesky legal types who attempt to protect us from our own stupidity.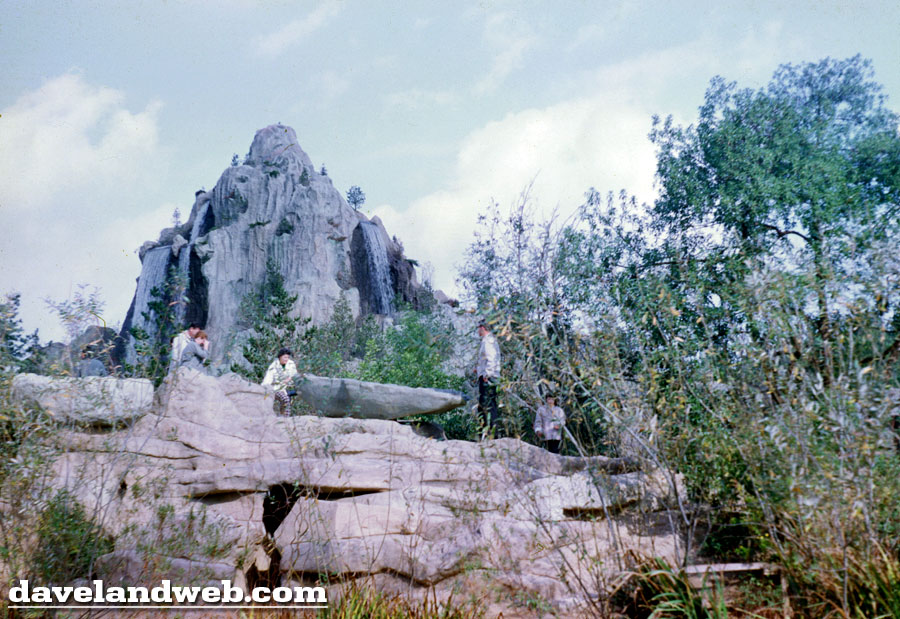 Continuing around the Rivers of America, we see the same sites as yesterday...only their 3 years younger!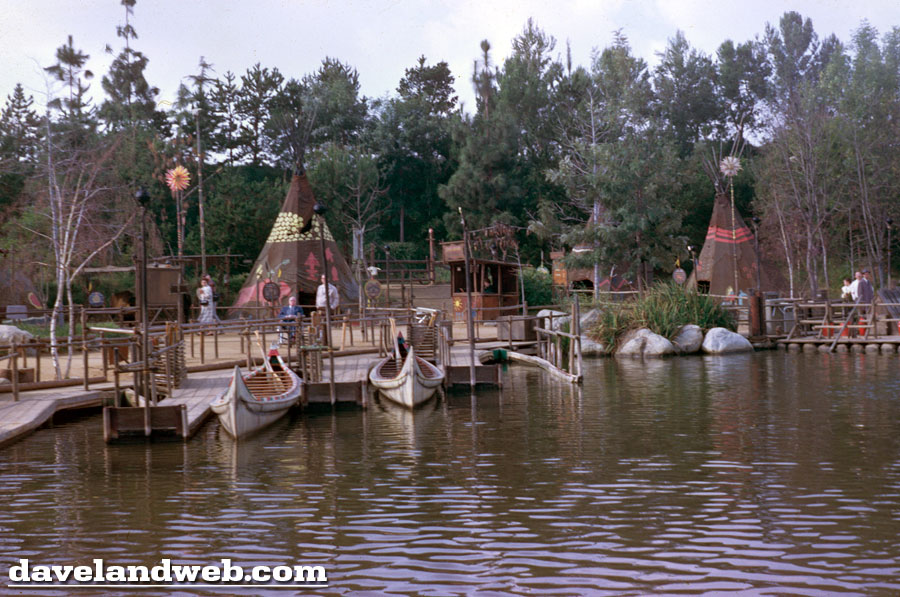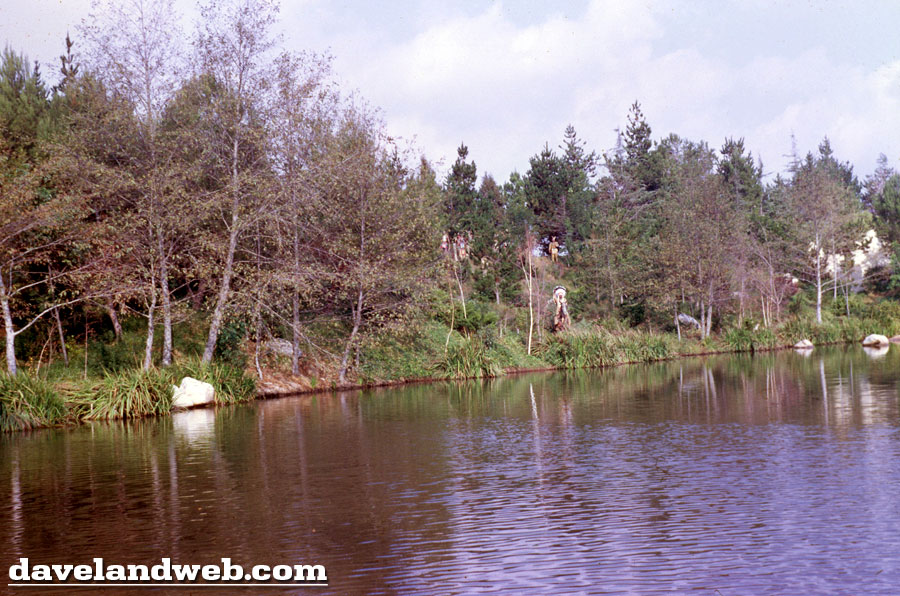 Can you feel the heat of the flames?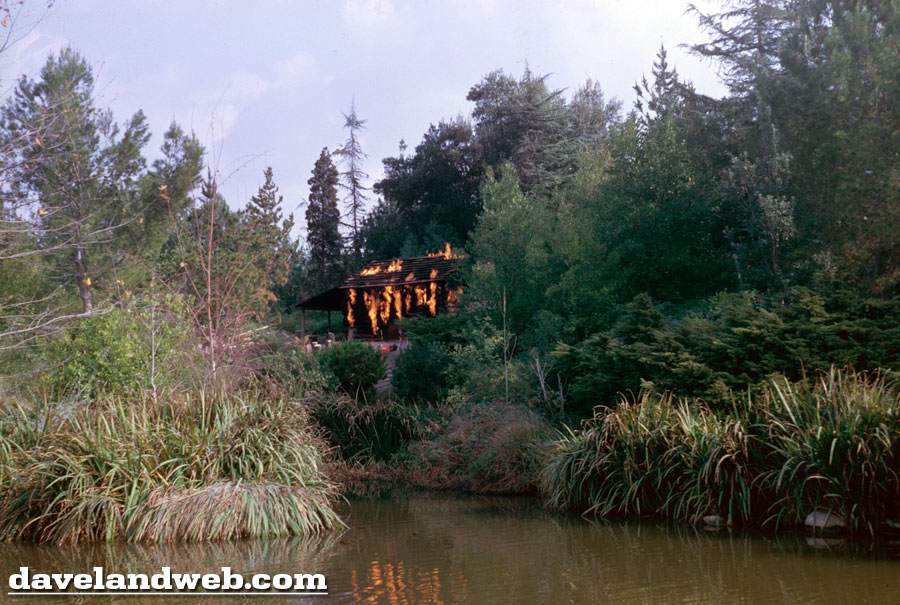 ...and that deadly spear through the chest?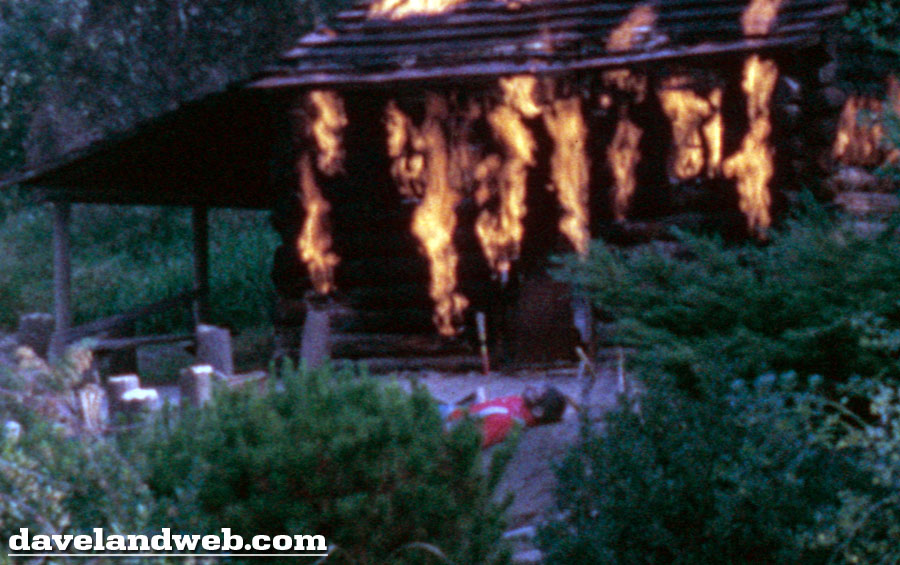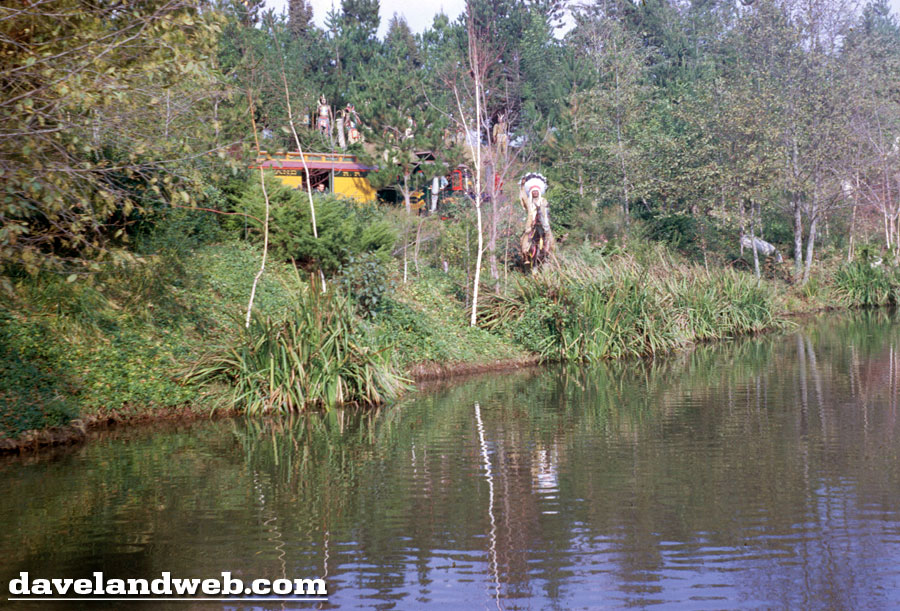 Fortunately these are friendly Indians; the guests on the train have nothing to worry about.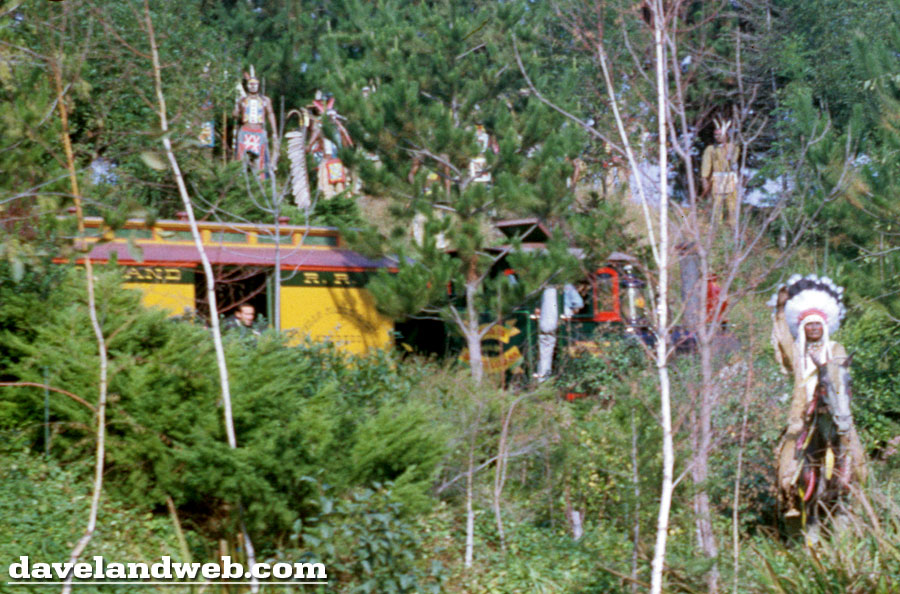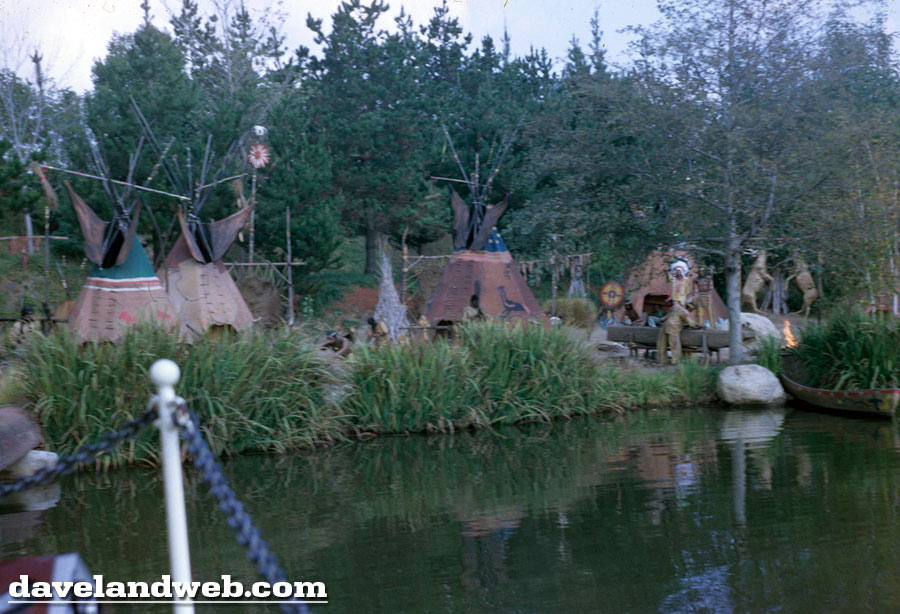 I can almost hear the thundering falls of Cascade Peak. Sure was a kicker to the end of the journey; today, the Mark Twain and Columbia cruises end with a "zzzzzzzz."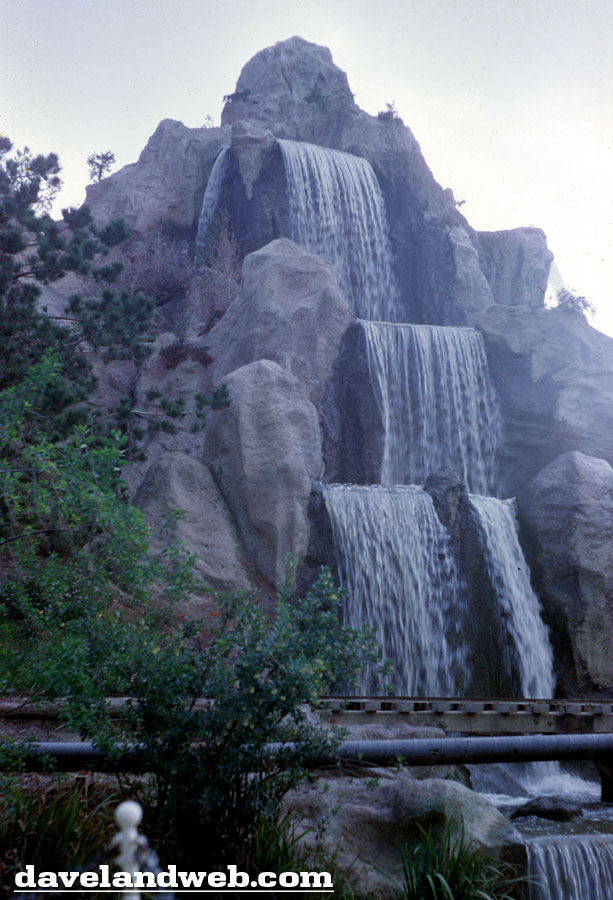 Zooming ahead light years, please savor these two shots of the futuristic travel of Tomorrowland—The Monorail and The Skyway: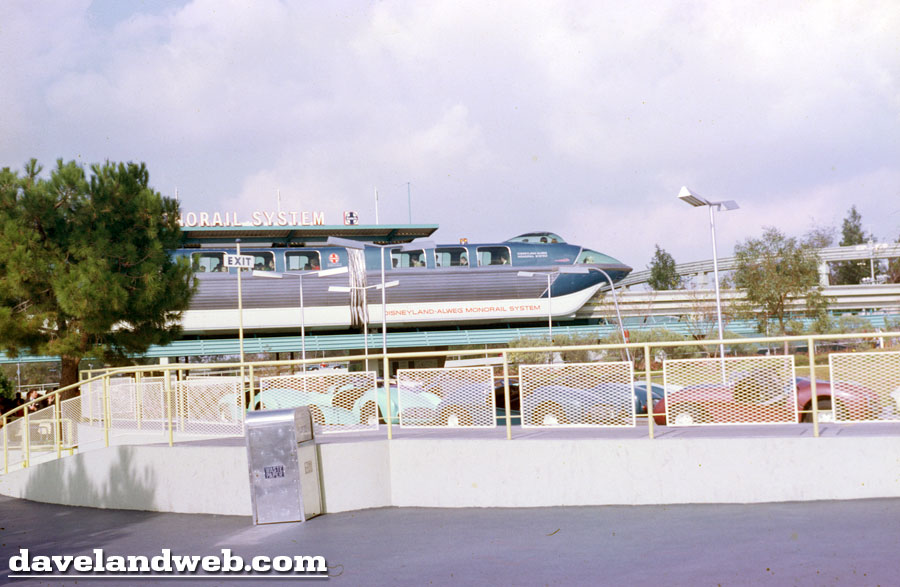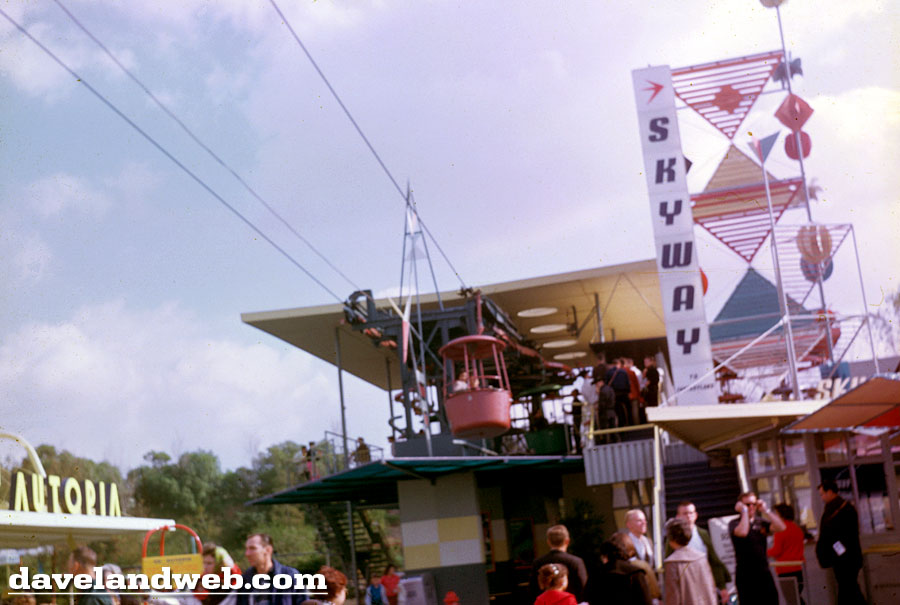 View more Disneyland Skyway photos at
my main website
.