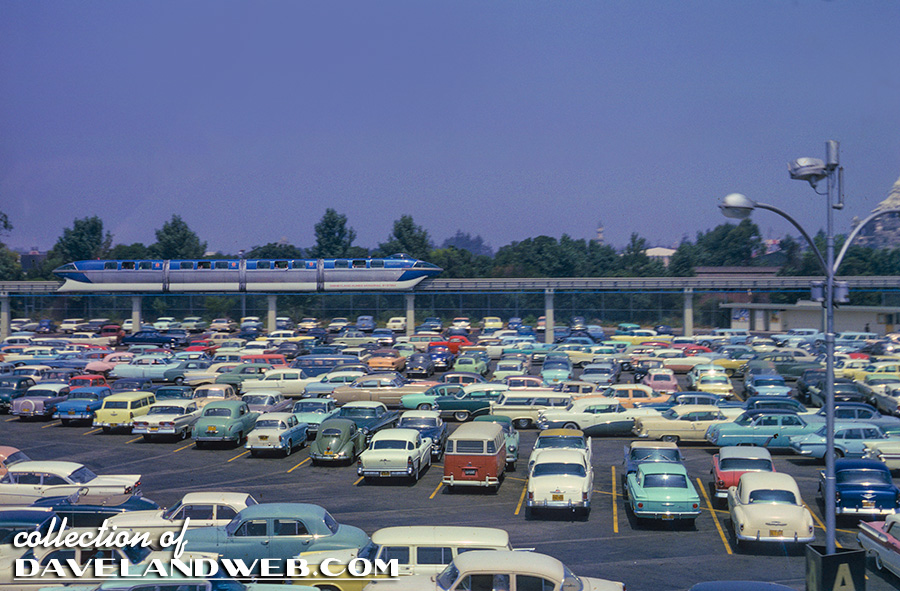 Hang onto your Mouse ears readers as we zoom back in time to August 1962. Hop onto the Blue Monorail and check out all those fancy vintage cars in the parking lot. That should keep some of you classic auto nuts busy for a bit.
If you brought your pet with you the the Ken-L-Ration Ken-L-Land is the place for you! Just drop ol' Rover off here while you spend the day at Disneyland (don't forget to come back to take him for a walk though!).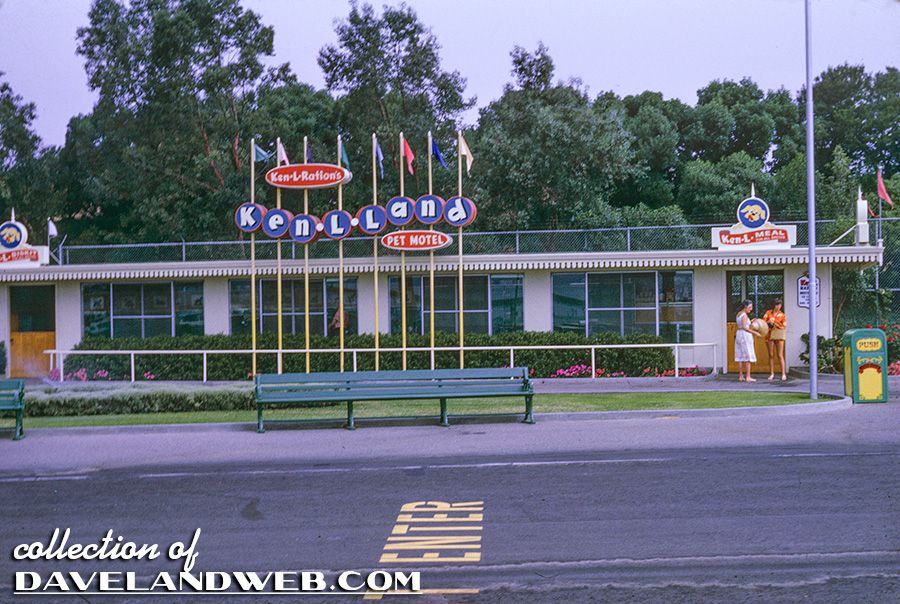 The marquee near the ticket booths heralds the upcoming additions that are under construction. Most likely this is referring to the Indian Elephant Pool at the Jungle Cruise.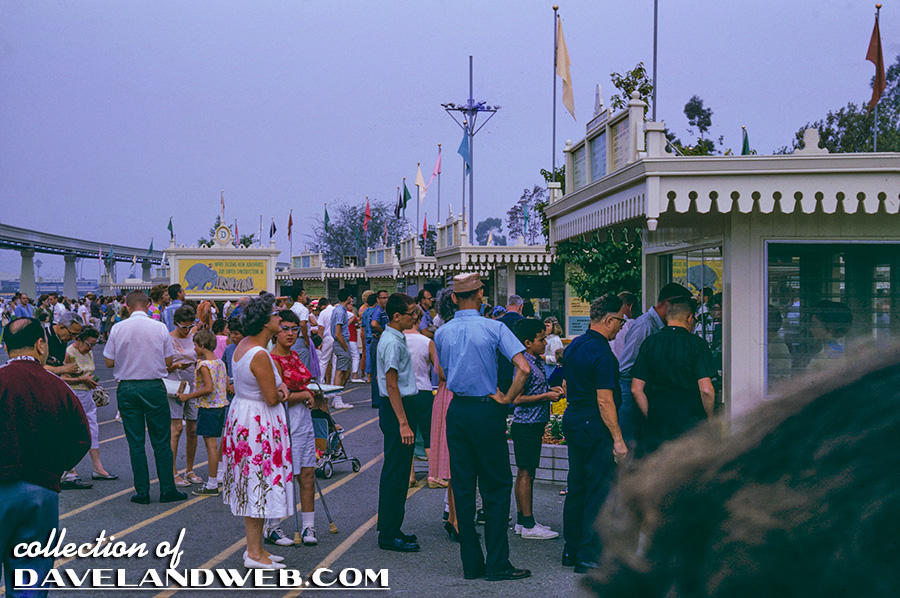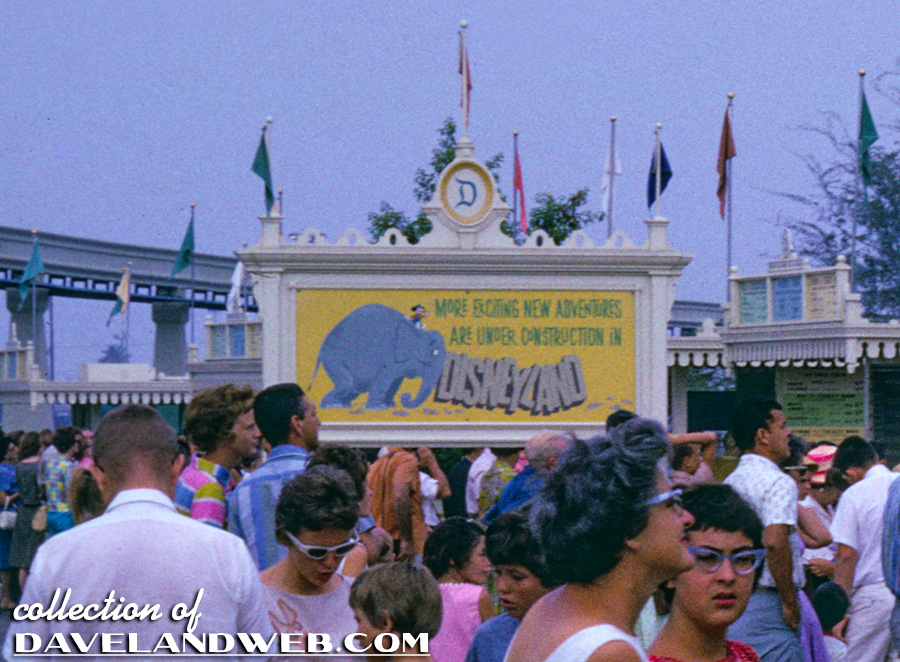 The combine car sure looks purty here! It's a shame that RETLAW 1 was ever allowed to leave the premises of the park.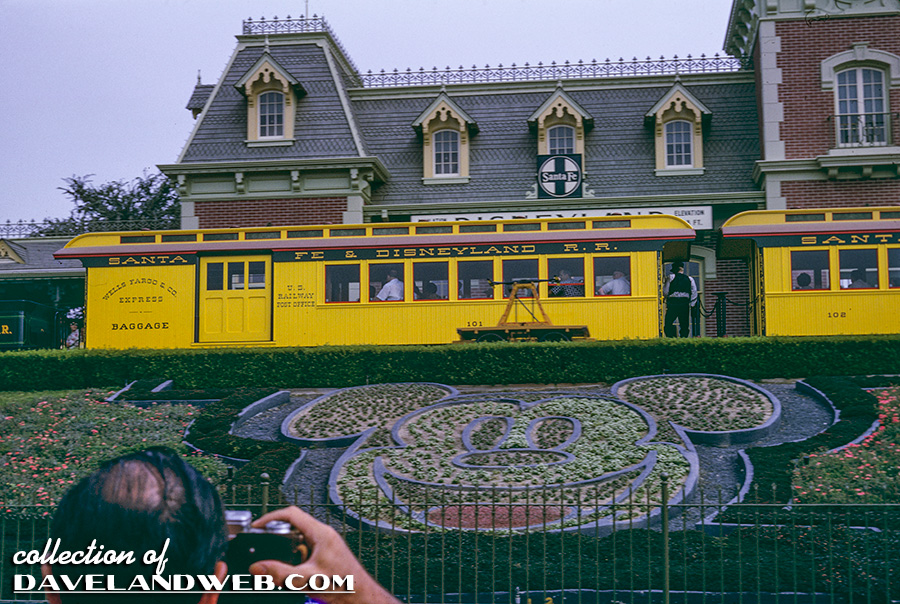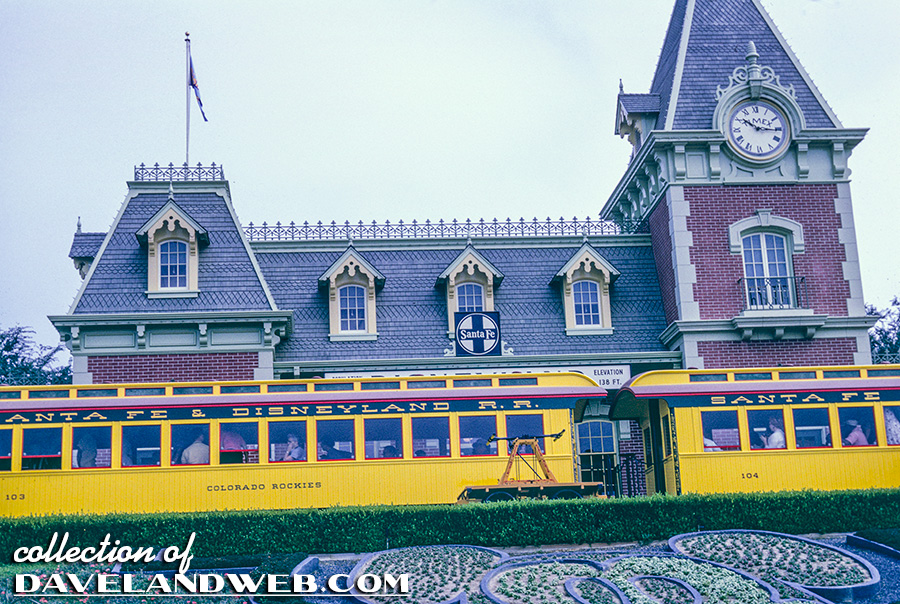 For today's visit, perky little Pam will be our tour guide. Please be sure to mind your manners around her, otherwise she'll give you a good "thwap" with her riding crop!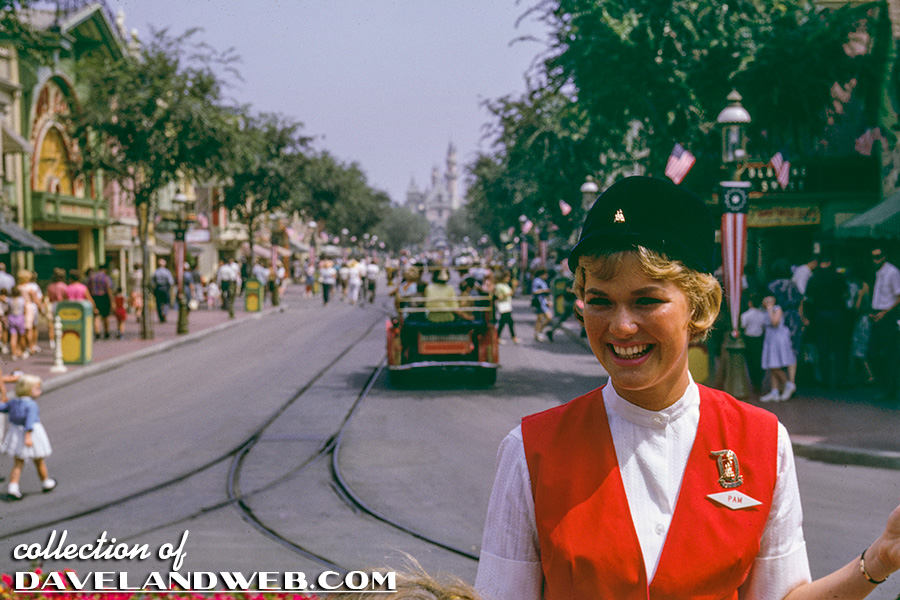 I'll leave all of you at Central Plaza today, with a glimpse of Tomorrowland and The House of the Future as a teaser for tomorrow's post.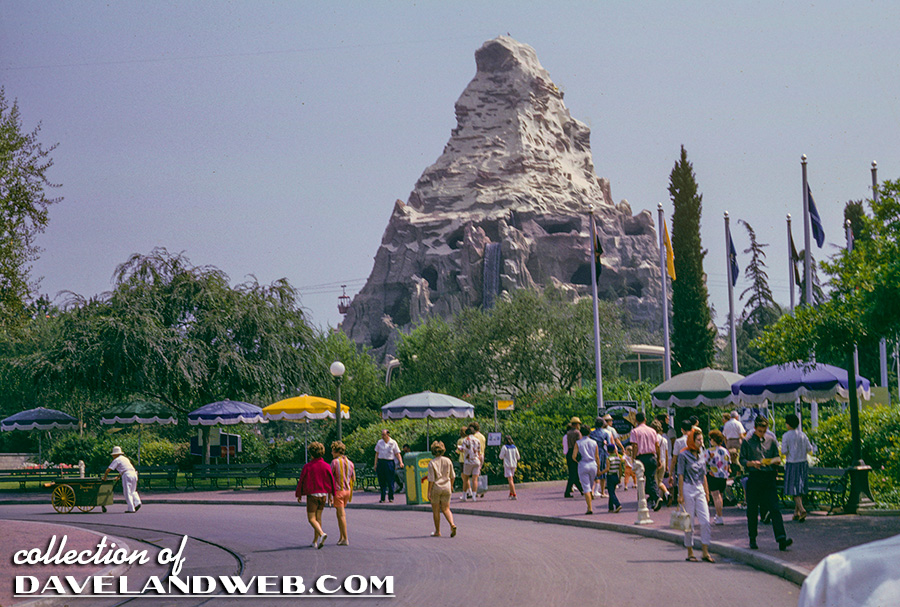 View more Disneyland photos at
my main website.