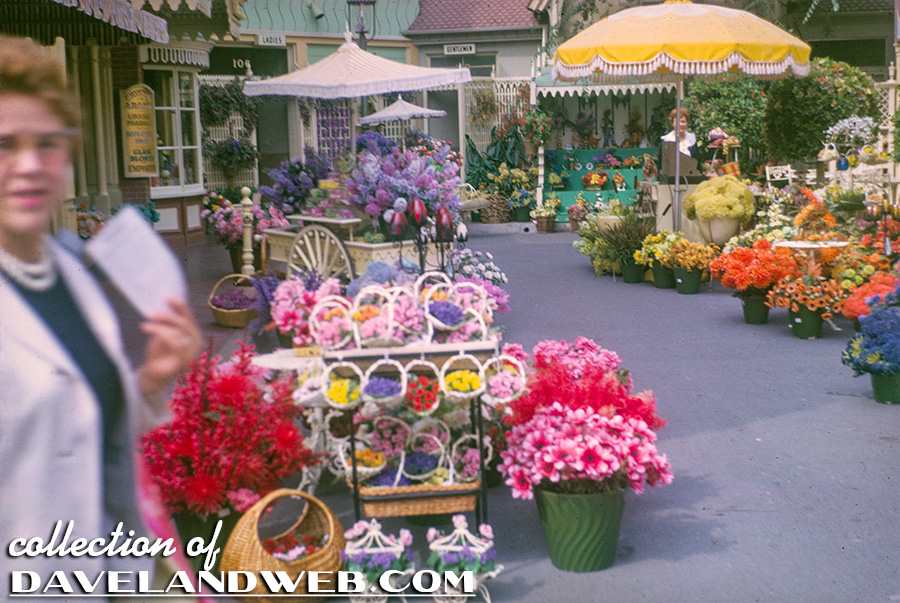 This series from Fall 1964 begins with a colorful synthetic bang, showcasing the plastic flowers, fruits, and vegetables that guests could purchase from the Flower Market on West Center Street (where the Carnation Cafe is currently located).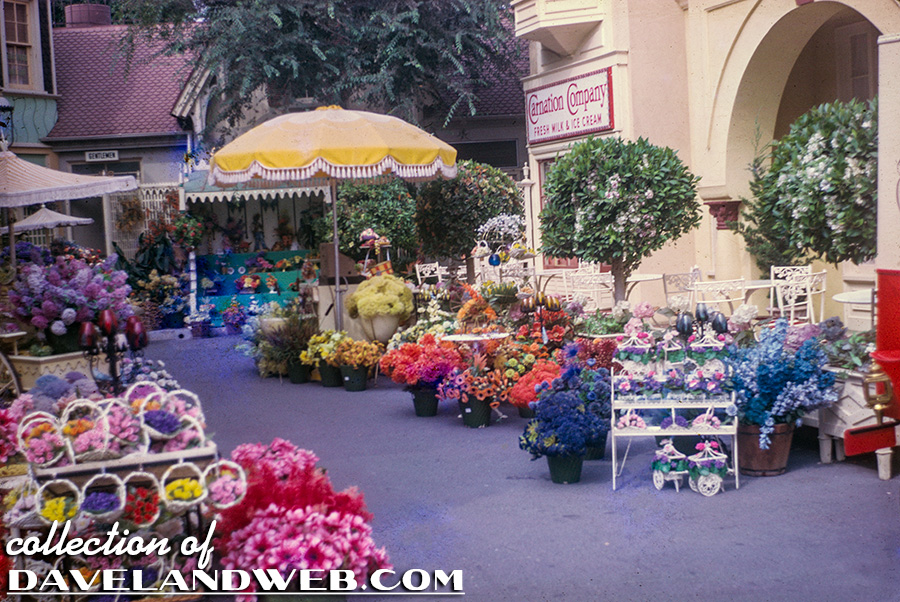 This busy shot has plenty of movement: Skyway buckets floating over the Submarine attraction while the Monorail track snakes its way through the borders Tomorrowland and Fantasyland.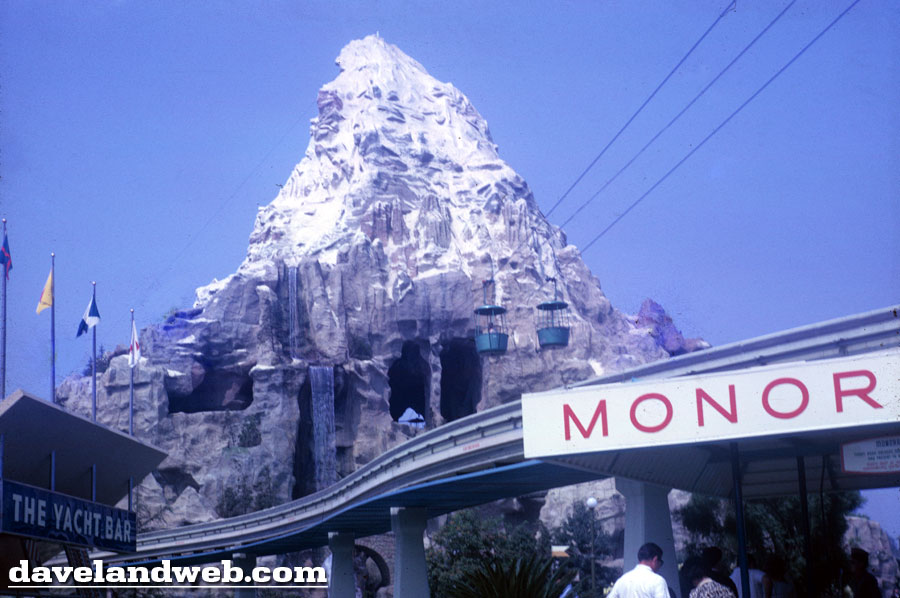 Over at the castle, this vintage view gives us plenty to look at once we zoom in.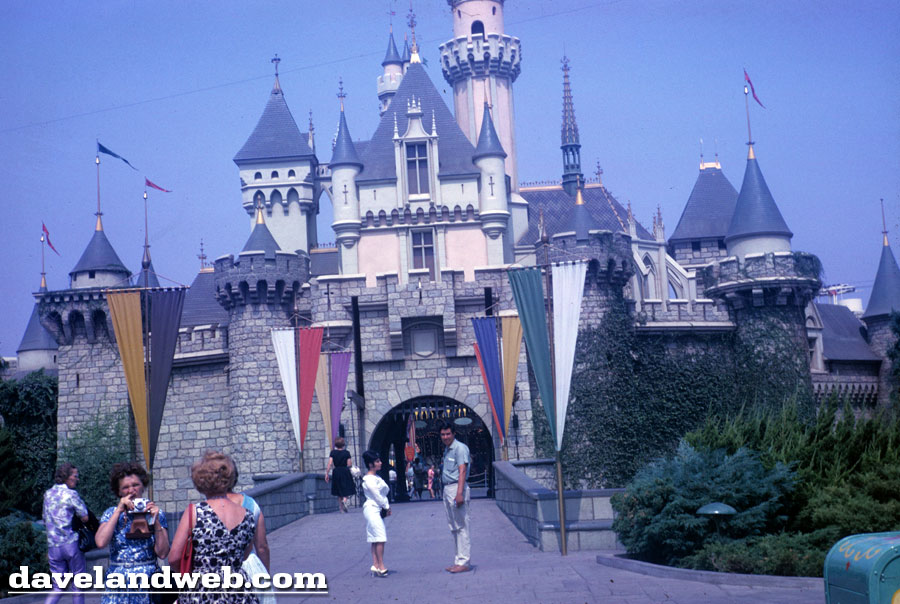 A buxom and heavily gussied-up Italian princess seems to begging her reluctant sweetheart to carry her across the drawbridge into Fantasyland.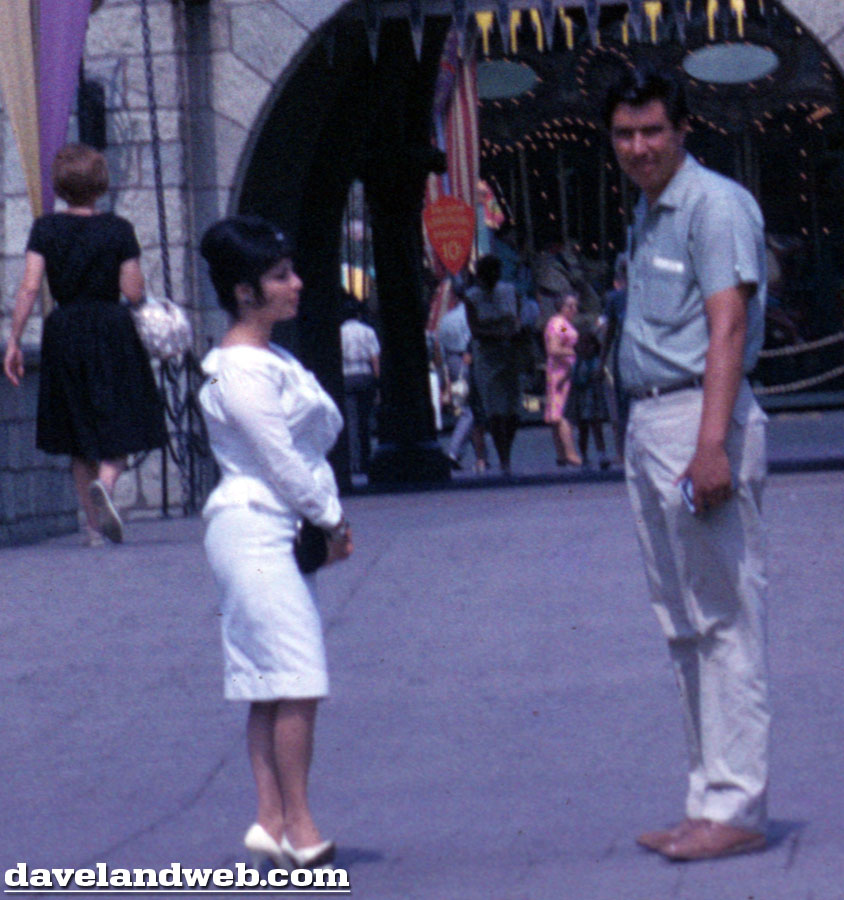 Caught in the act; must have been a horrible itch!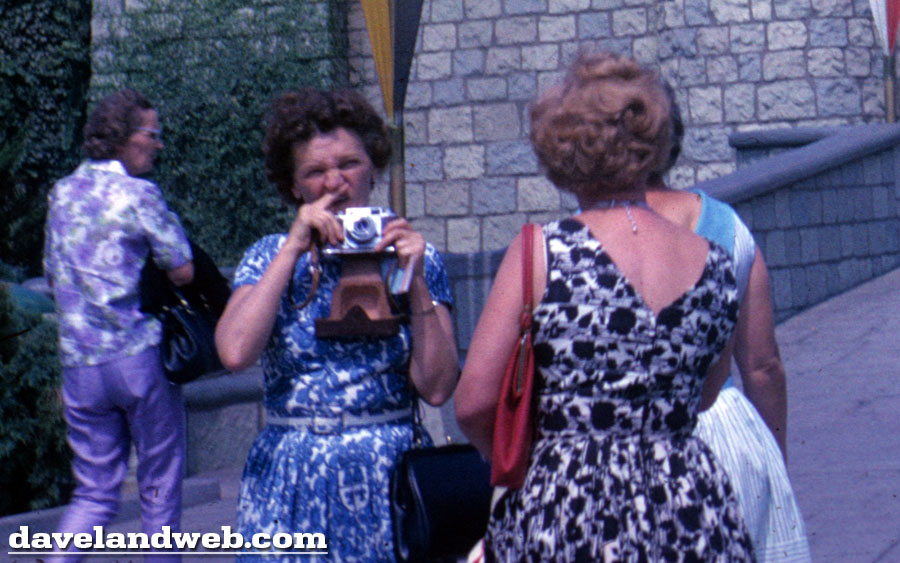 Over in Storybook Land, the gardener is doing a little touch-up work to the Patchwork Quilt area: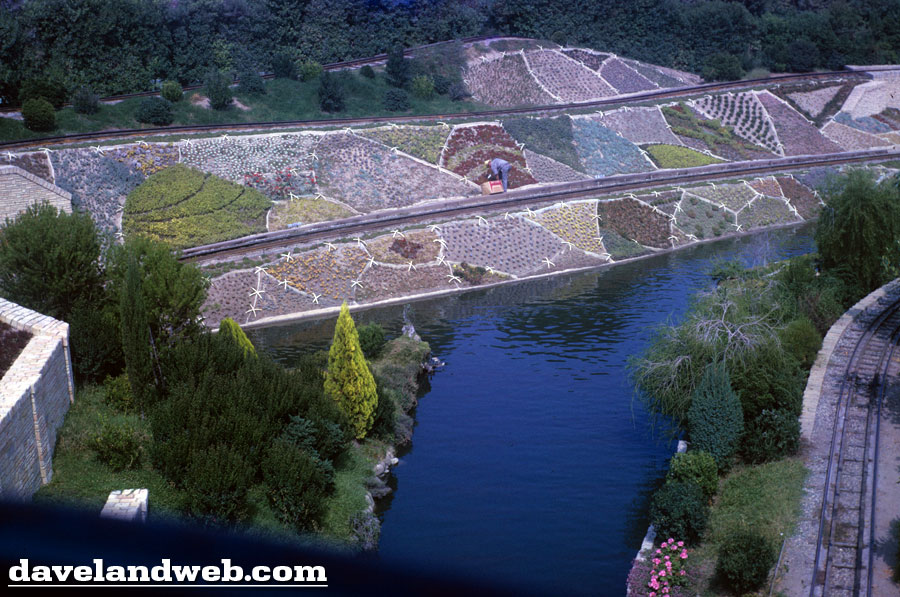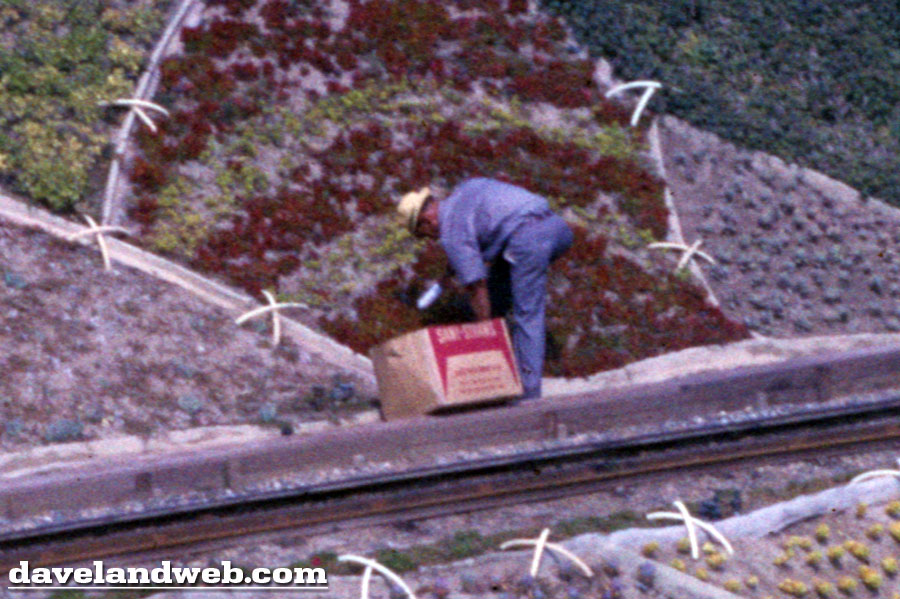 These two shots taken from the Sub are now impossible to duplicate. The lagoon looks crystal clear.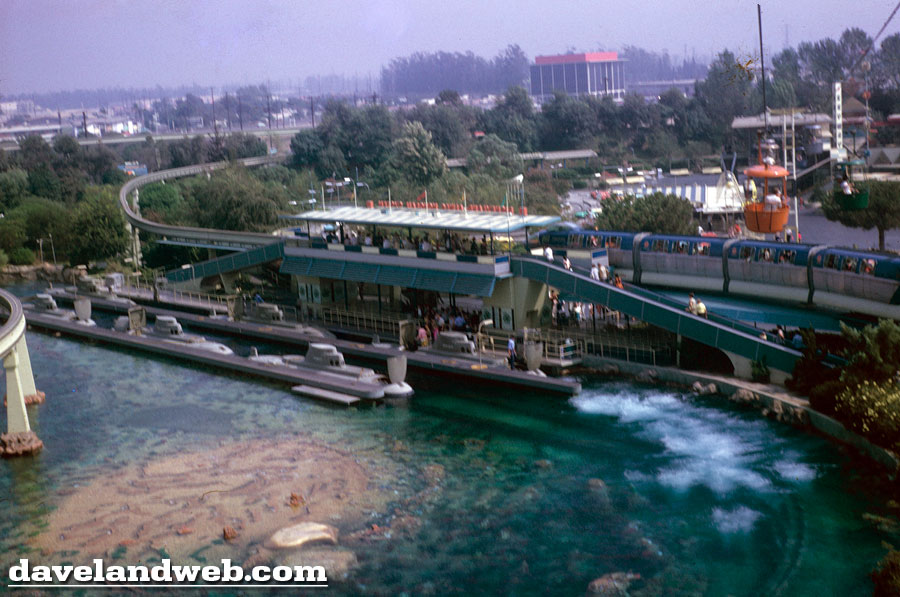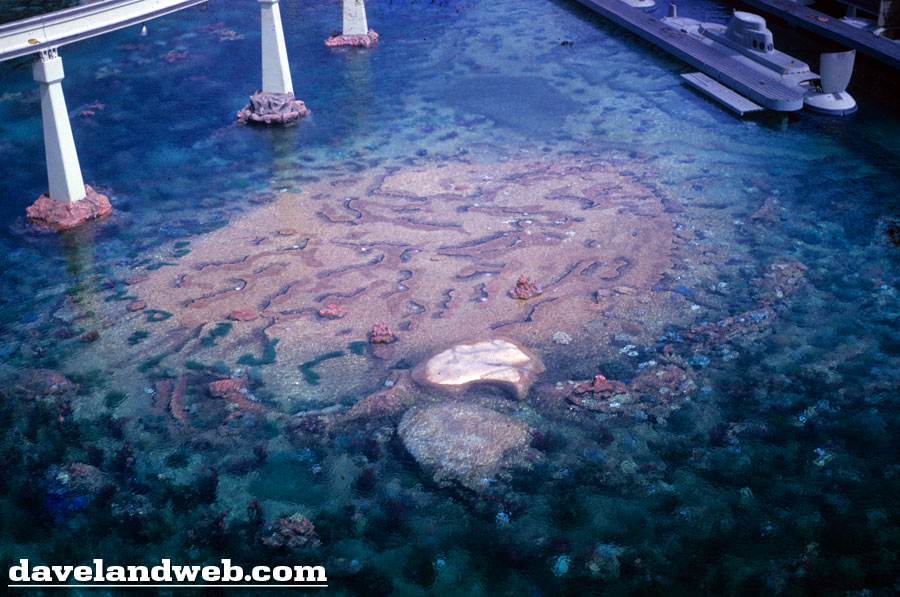 The Clock of the World is visible in front of the America The Beautiful exhibit; only a few years before the Clock's time would run out.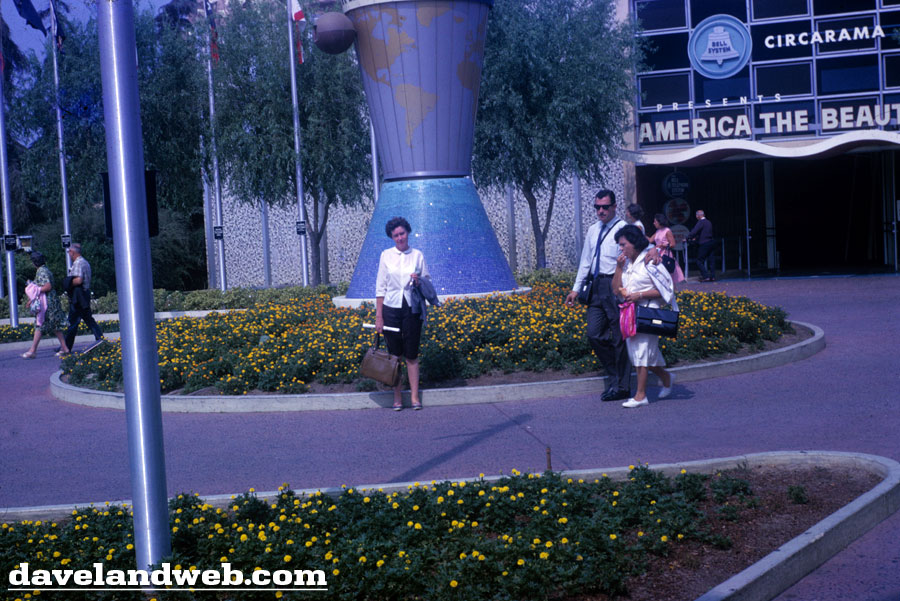 View more Disneyland photos at
my main website
.