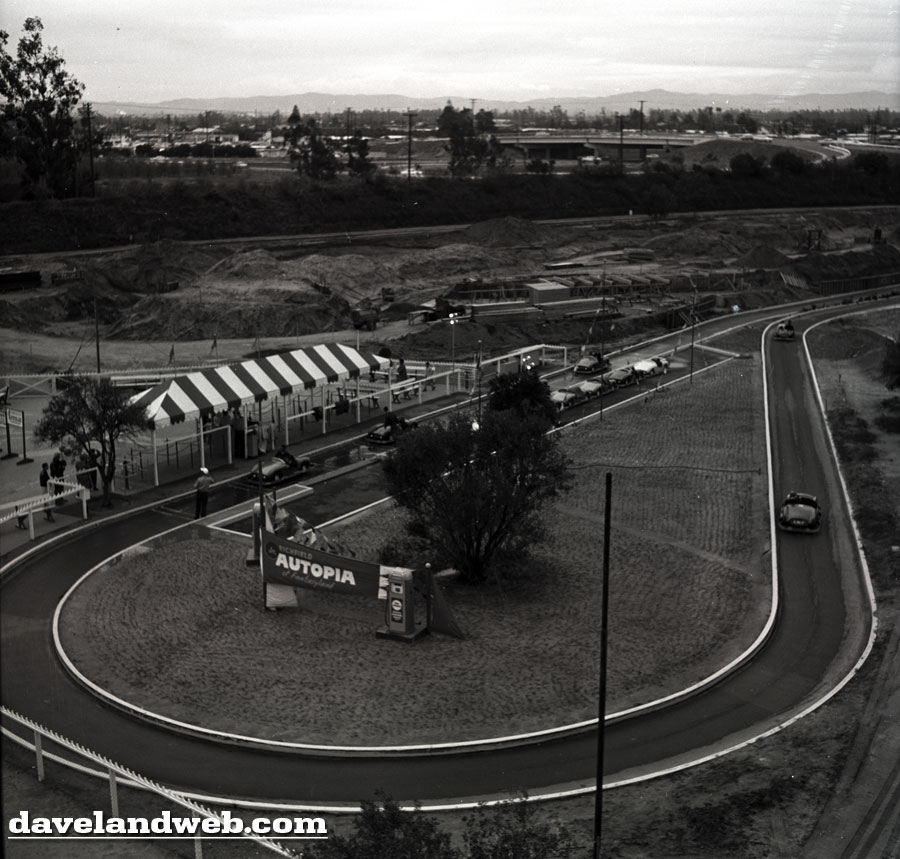 Dipping into the batch of black and white negatives I posted a few weeks ago we find this detailed shot of the Fantasyland Autopia. Zooming in for the attraction queue and a look at the signage (of course I couldn't resist!):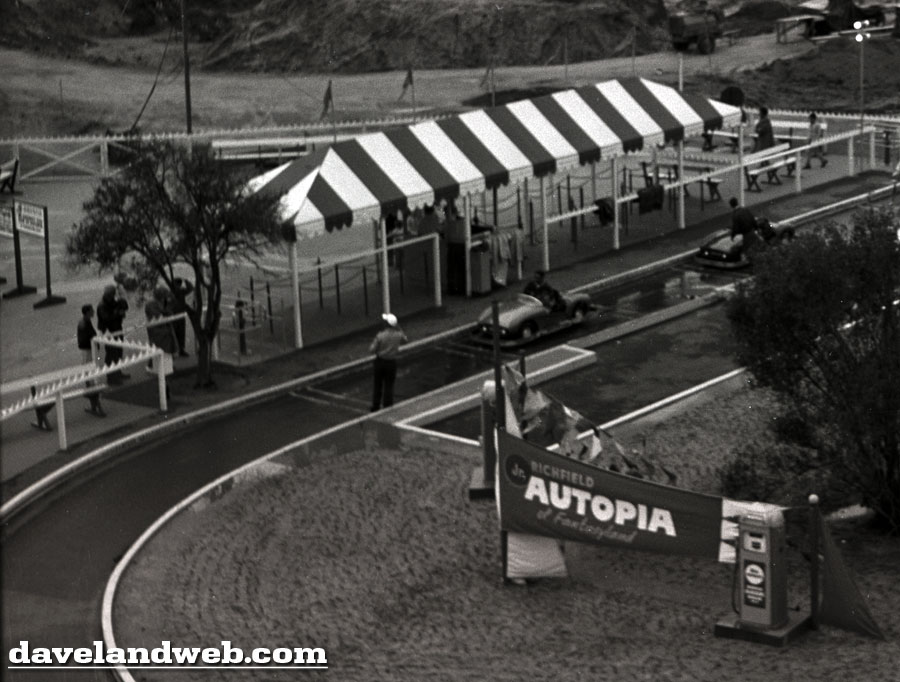 Any ideas as to what this construction is for? The Viewliner?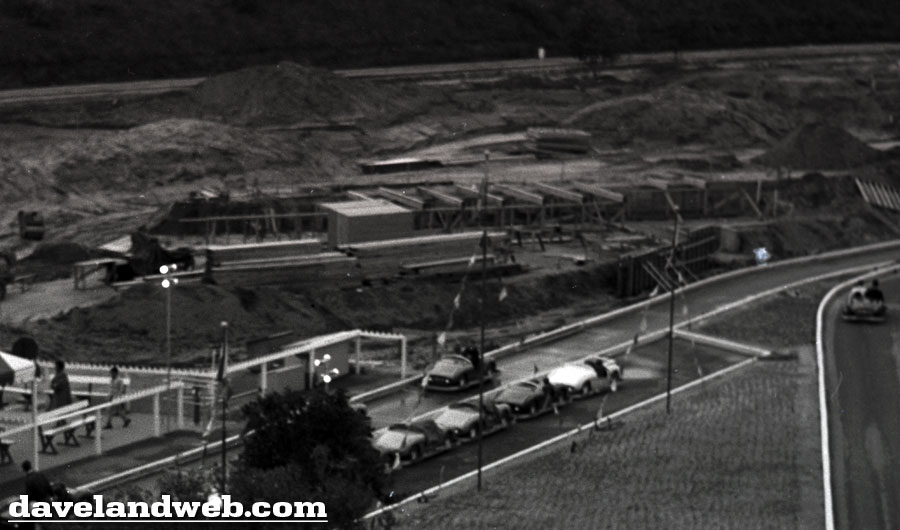 From the Skyway, the photographer got a few Storybook Land & Casey Junior shots: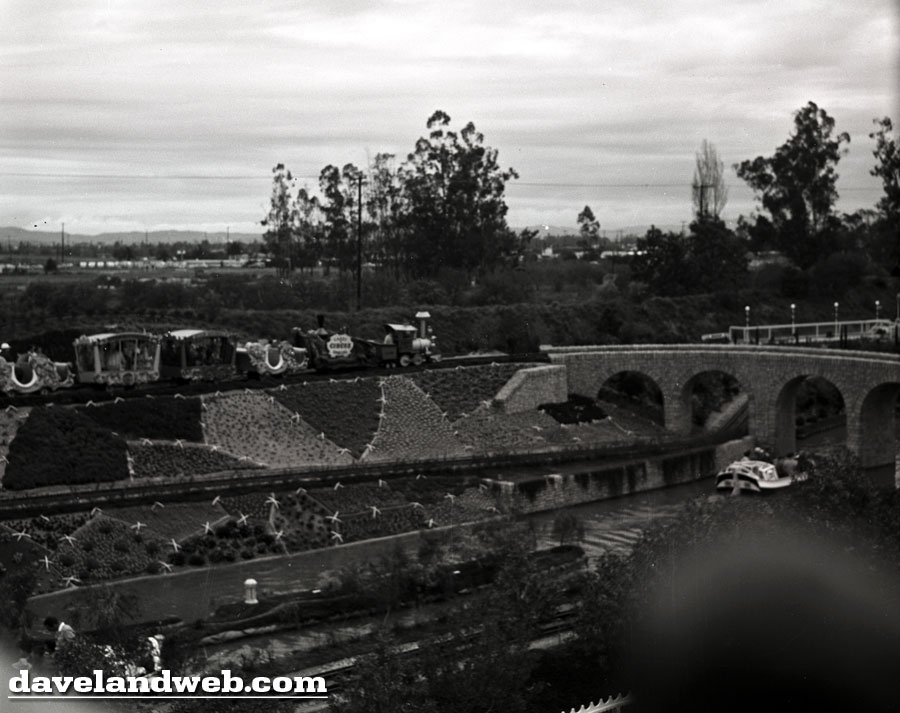 Watch out for spitballs!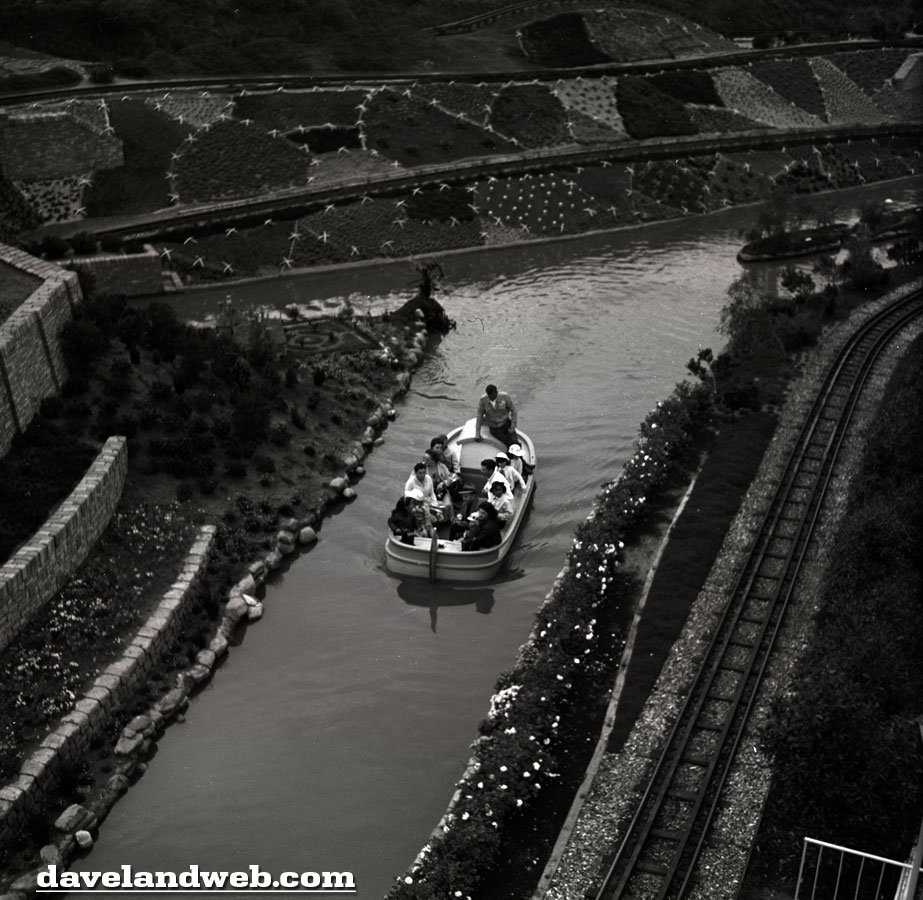 Know anybody taking this journey through Storybook Land?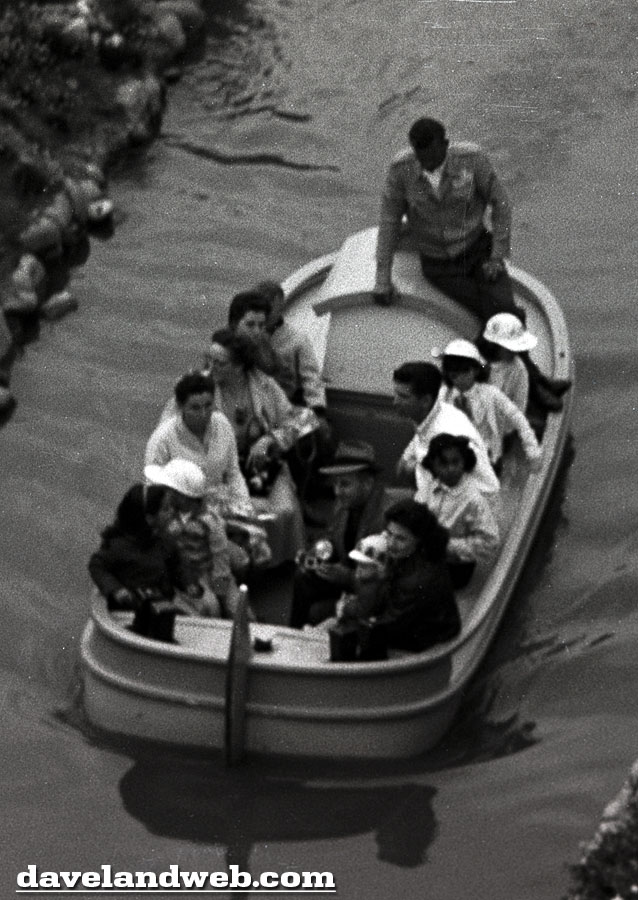 As we head closer to Fantasyland, our Skyway Bucket takes us by the Chicken of the Sea Pirate Ship Restaurant. Hungry for a Tuna Boat?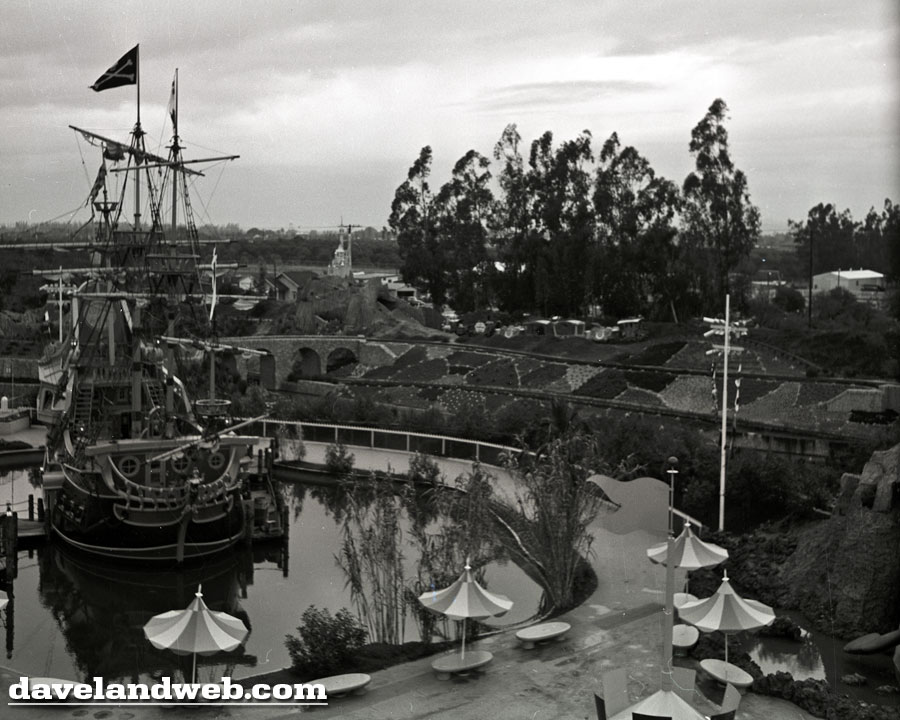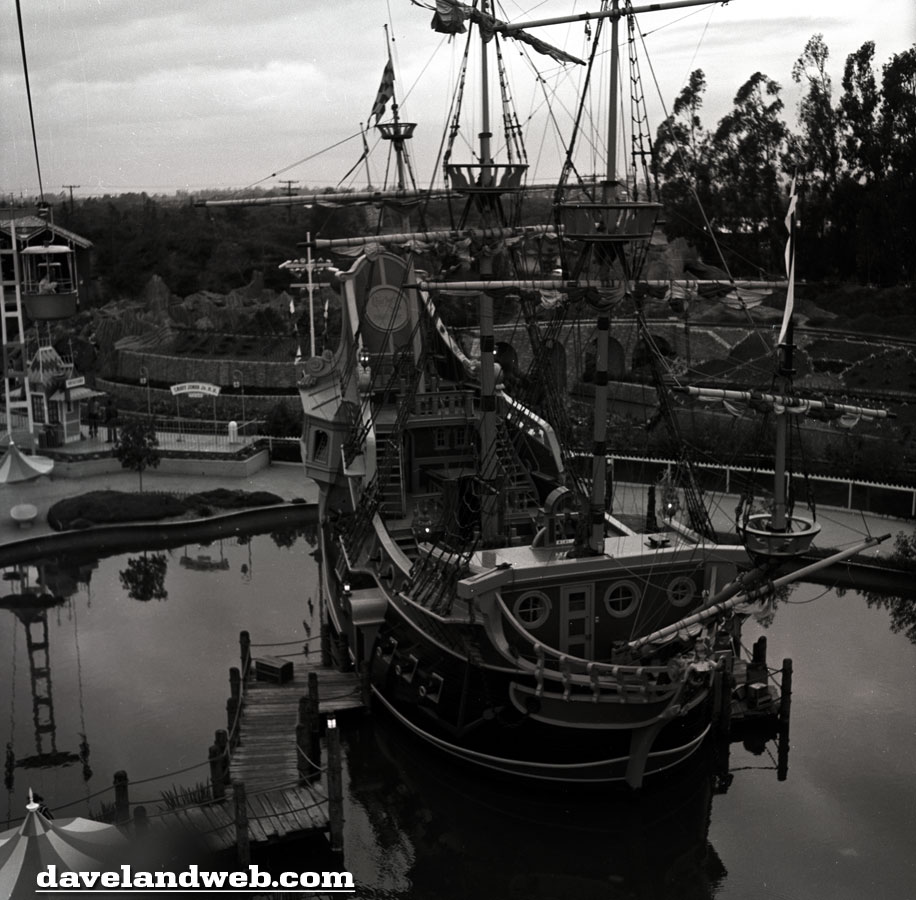 Last one from the Skyway journey shows Fantasyland: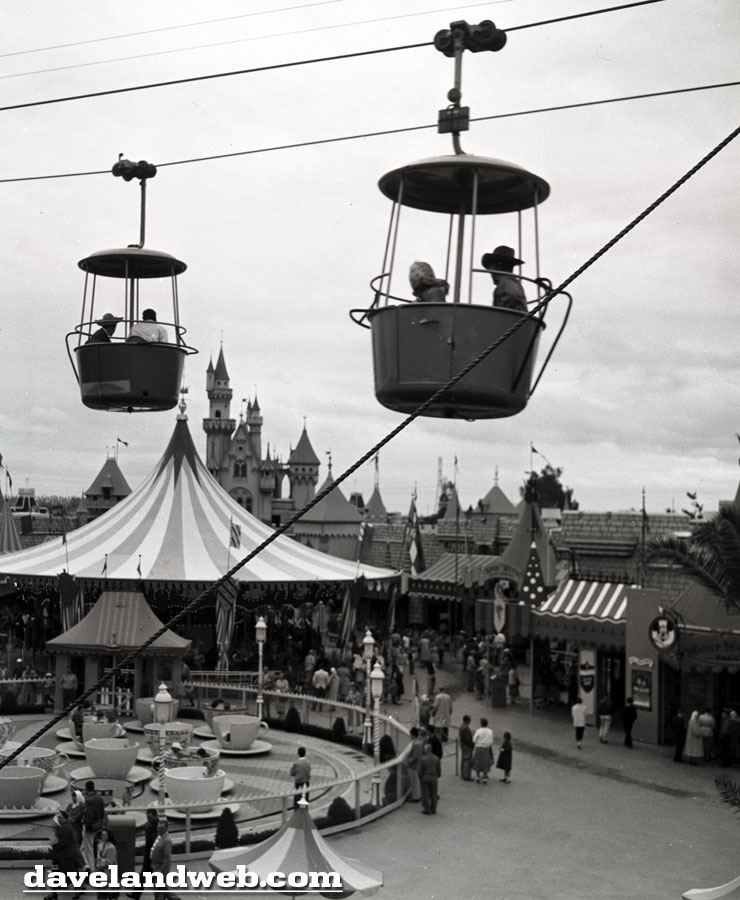 This marks the end of this particular B&W series. Stay tuned for more in the future! Or…just visit
my regular website
!
In the land of color, the latest installment of the "Tinker Bell" series will be released next Tuesday. Thumbs up again for "Tinker Bell and The Great Fairy Rescue." I haven't expected much from any of the three movies, and with each one, I find myself disappointed that they didn't get a full theatrical release. This movie also explains the whole Tinker Bell talks issue, and should resolve it for those who have been angry about her being given a voice. The outdoor premiere of Disney's All-New Movie "Tinker Bell and the Great Fairy Rescue" was screened for more than 1,000 families in the local Los Angeles area. The event featured a dozen of L.A.'s most popular food trucks (including Top Chef alum Brian Hill's) along with a bevy of activity stations for the kids such as face painting, Tink tattoos, coloring stations, and Radio Disney (who emceed the event). All fairy attendees received Tinker Bell blankets, Tinker Bell glow sticks, Fairy wings and enjoyed many Fairy activities.