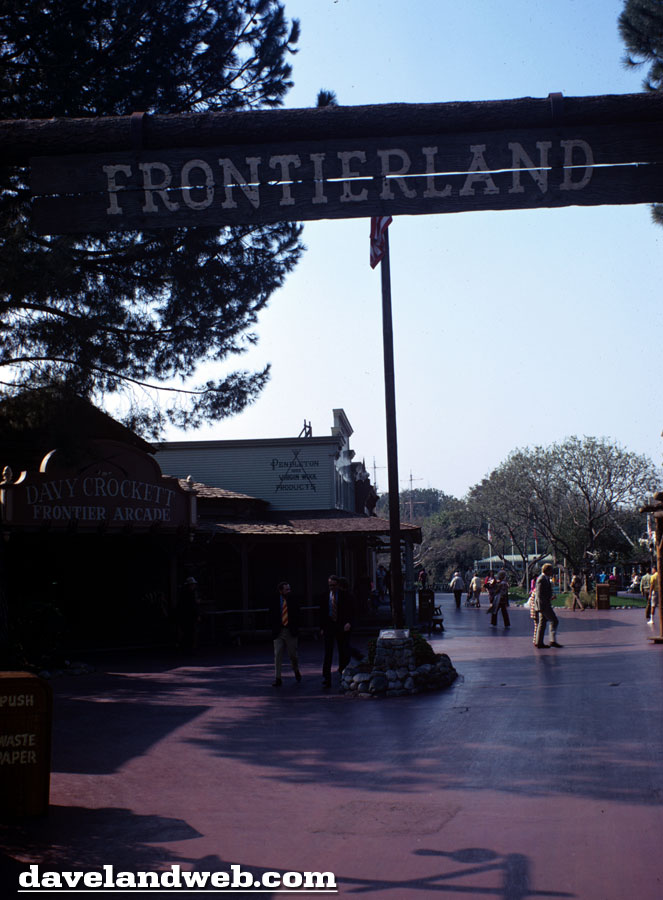 Last one for the Polyester Era (for now, at least!). Today begins with a shot of the Frontierland gate. When the rope drop occurs, this land typically has the lowest amount of guests attempting to enter. Most likely it is because there are no attractions smack-dab on the other side of its gate. Adventureland has the Tiki Room; Fantasyland has Peter Pan and Snow White; Tomorrowland has the Astro Orbiters. So guess which gate I enjoy going through most? That's right—Frontierland! Nothing like an unencumbered entrance to allow you to get your bearings and soak up the theming before going on an attraction.
Our 1971 photographer boarded one of the Rivers of America vehicles and got a shot of my favorite gory mess: The dead settler at the Burning Cabin.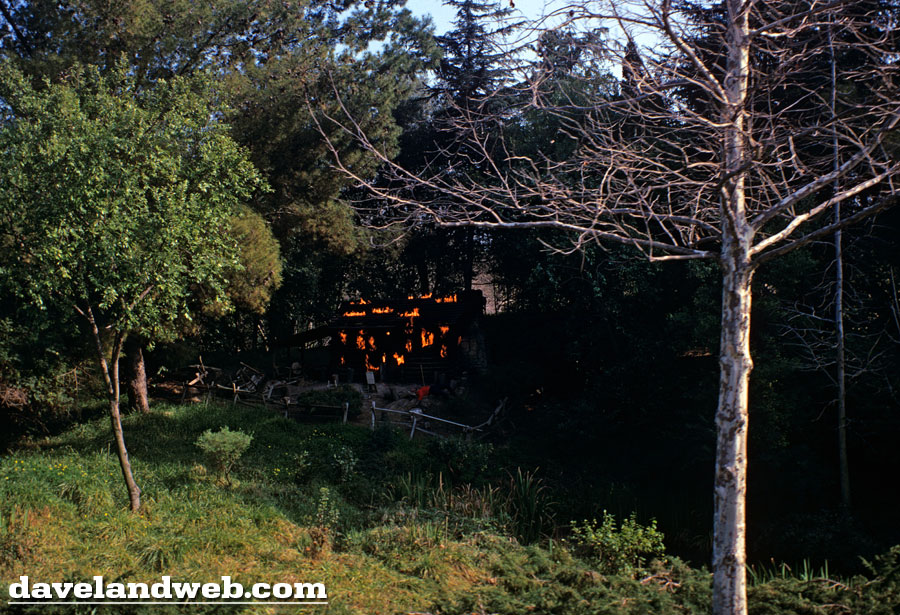 Readers who are faint of heart should avoid this grizzly closeup!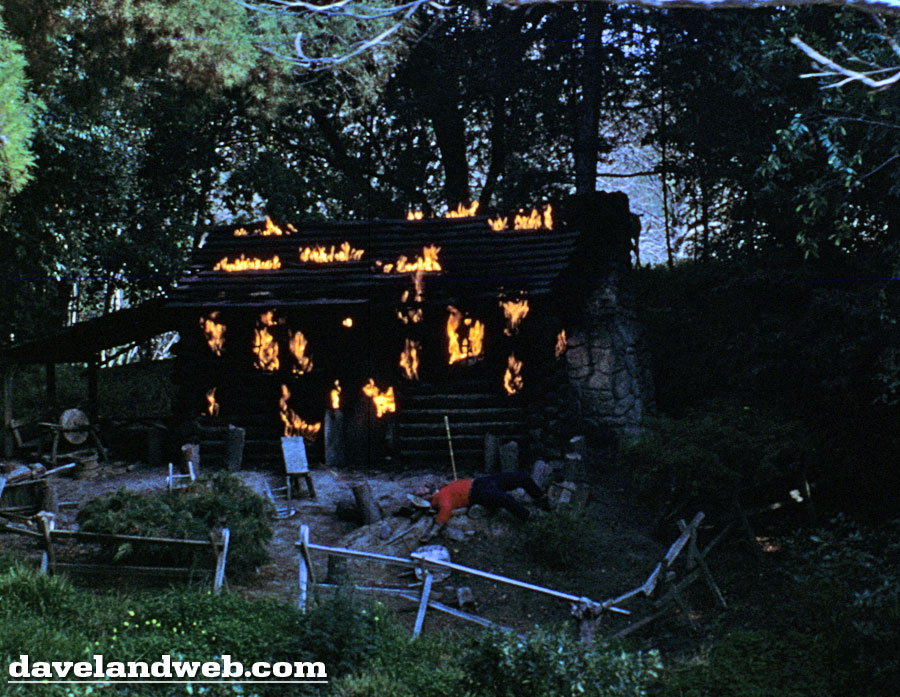 Speaking of creepy...here's the Indian Burial Ground that is no longer on display along the banks of the river: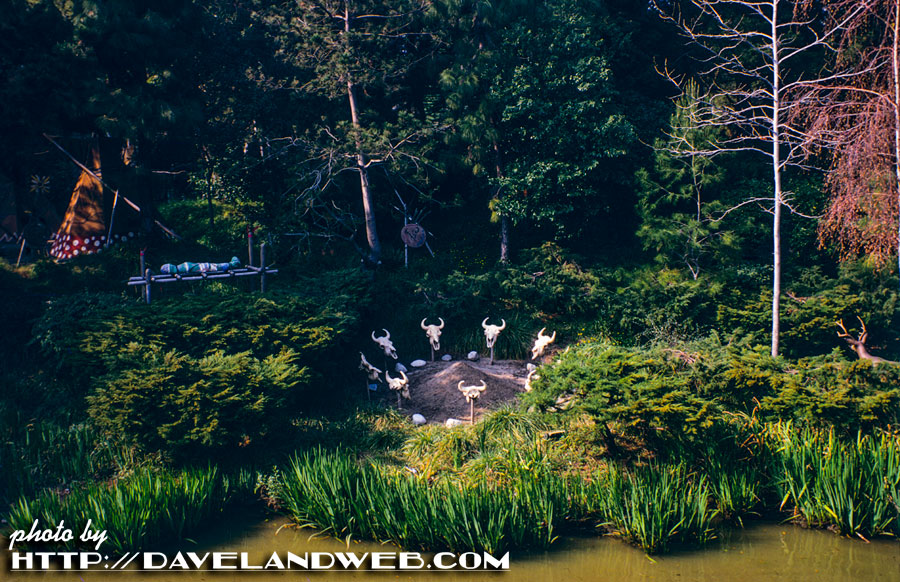 Just a few steps over from Frontierland is New Orleans Square, with The Haunted Mansion serving as a focal point. Do I see an other-worldly orb in this photo, or just a blue speck of dust. I'll let you, the informed reader, decide.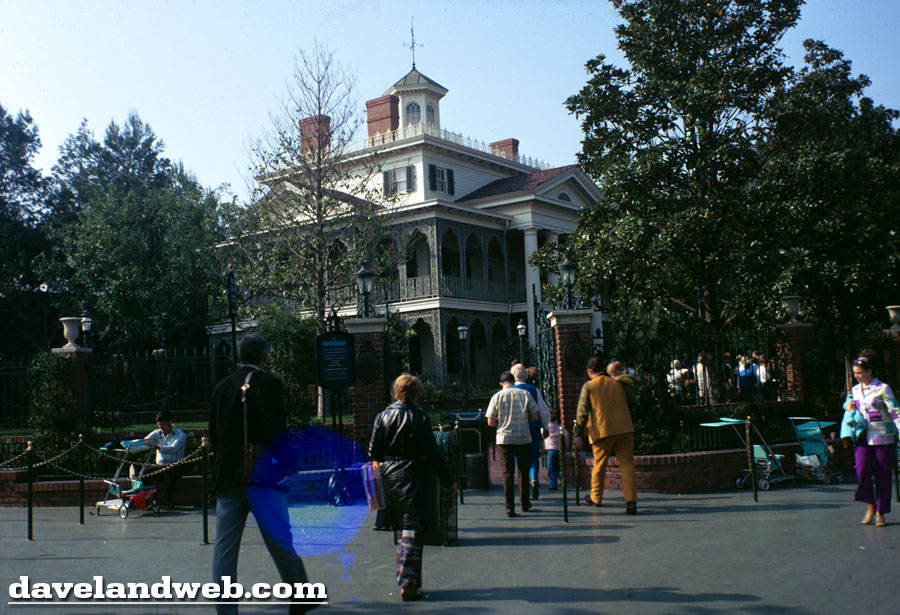 Apparently, Fantasyland got the shaft from this photographer, as there are only 2 images; shot #1 is of Merlin's Magic Shop: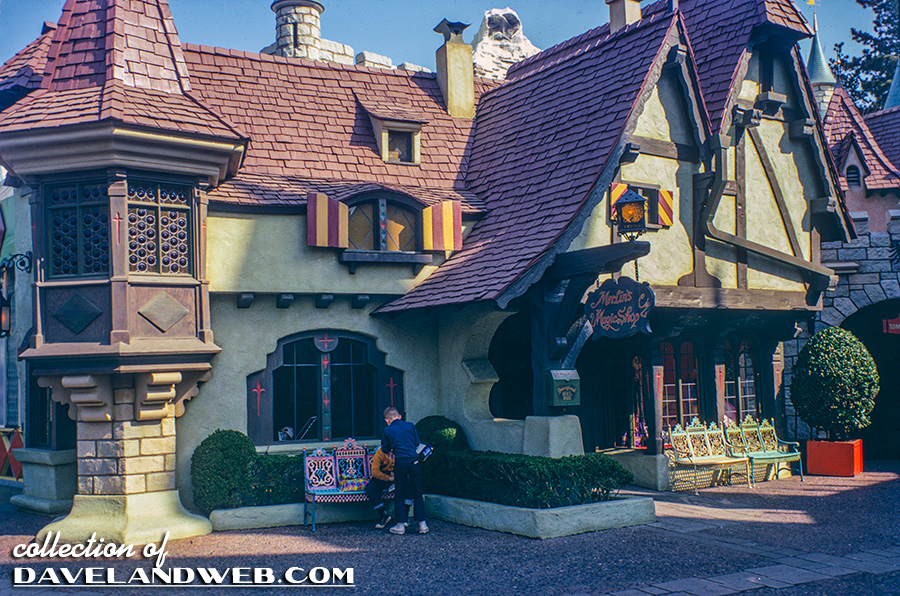 And the Chicken of the Sea Pirate shop, decorated with a distinctively 1970's typestyle: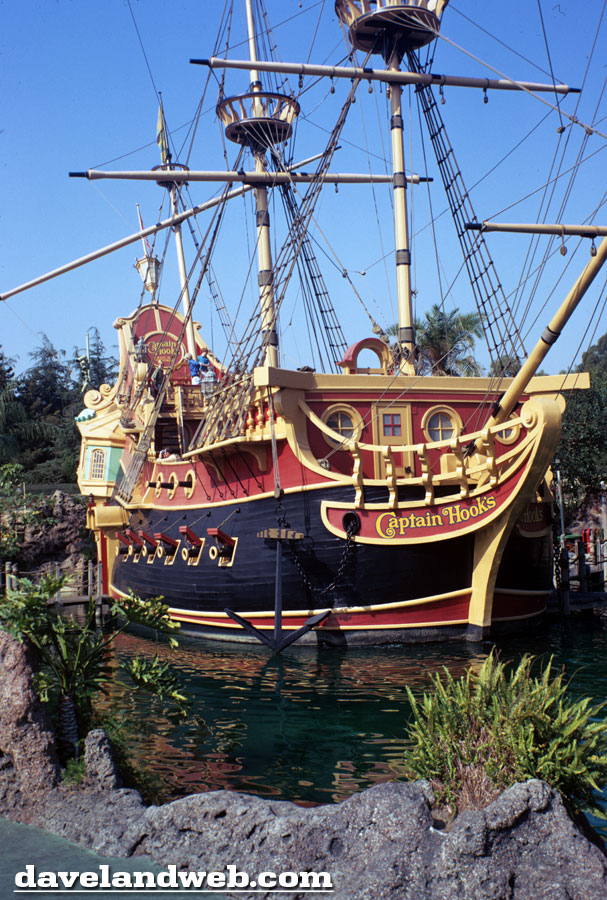 View more Disneyland Frontierland photos at
my main website
.