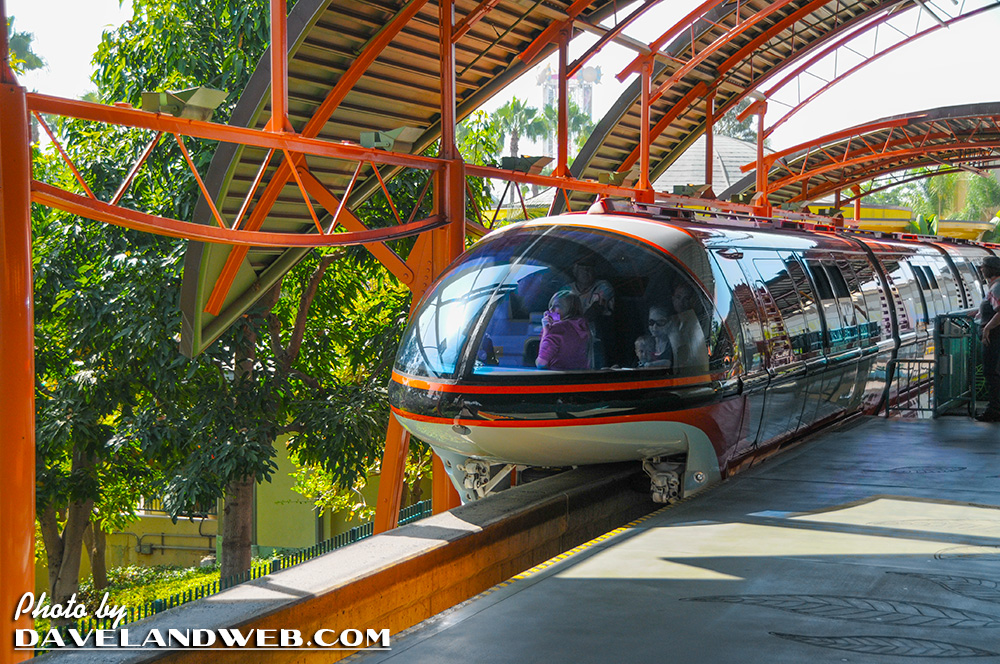 After the race, my crippled feet begged for a trip on the Monorail to go to the park rather than walking from the hotel. Wise choice! The orange Monorail whisked us into Tomorrowland; on the way, we saw the Disneyland Band welcoming guests into the Park.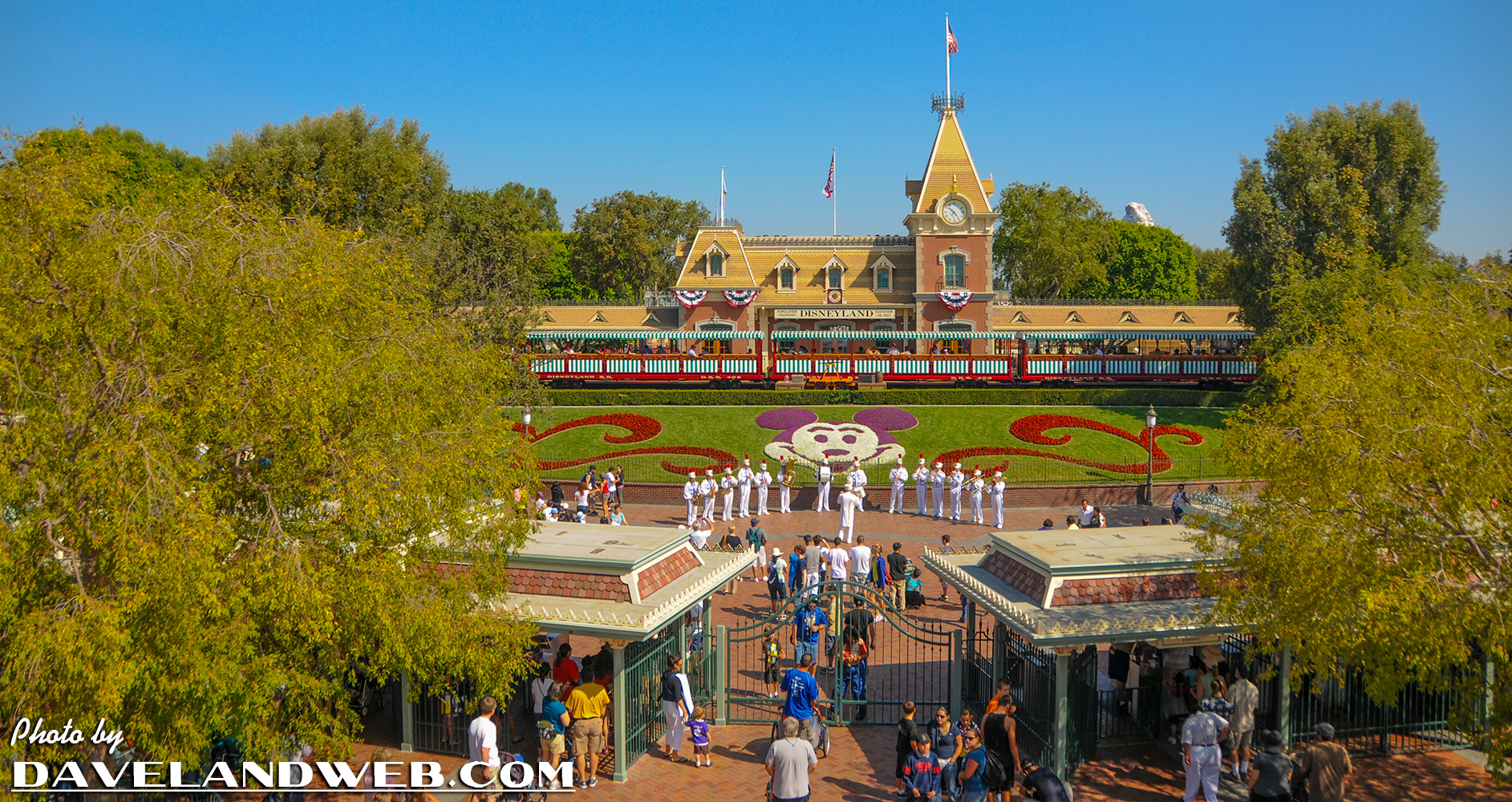 I wanted to make sure I got a chance to check out the newly refurbished Snow White's Scary Adventures attraction in Fantasyland. The improved lighting effects in the throne room and finale scenes were spectacular; photos do not do them justice. It's really awesome that Disneyland continues to polish its attractions, even when it isn't necessary. Ever notice these little critters in the attraction queue?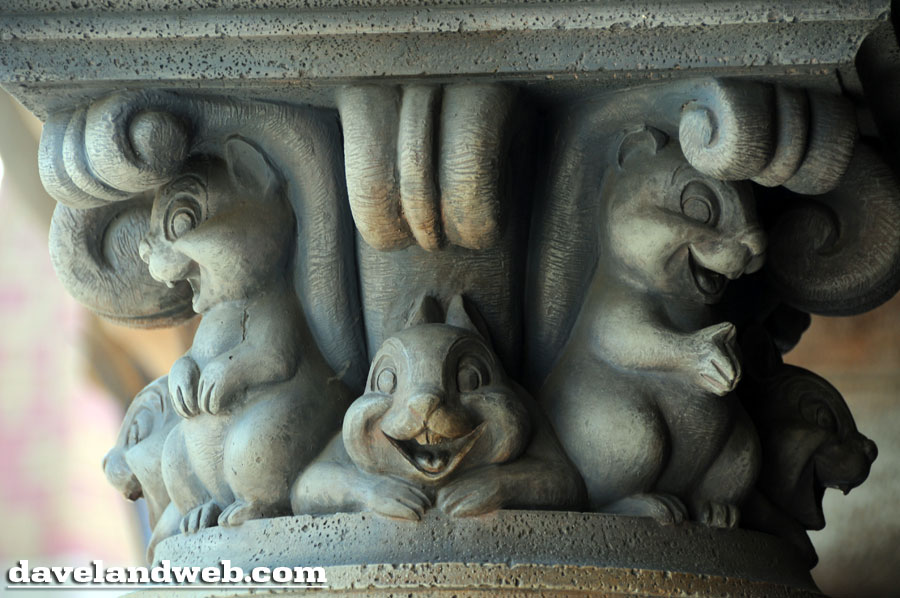 Improved lighting effects: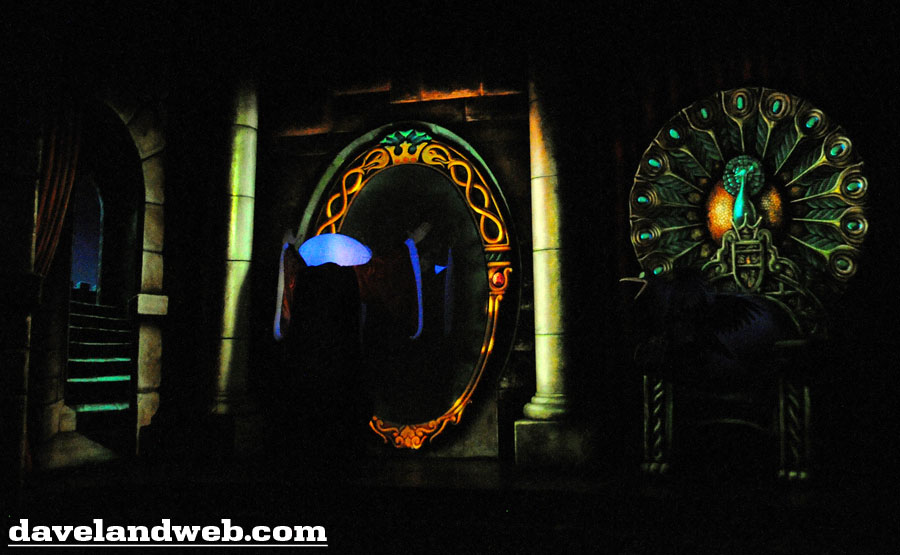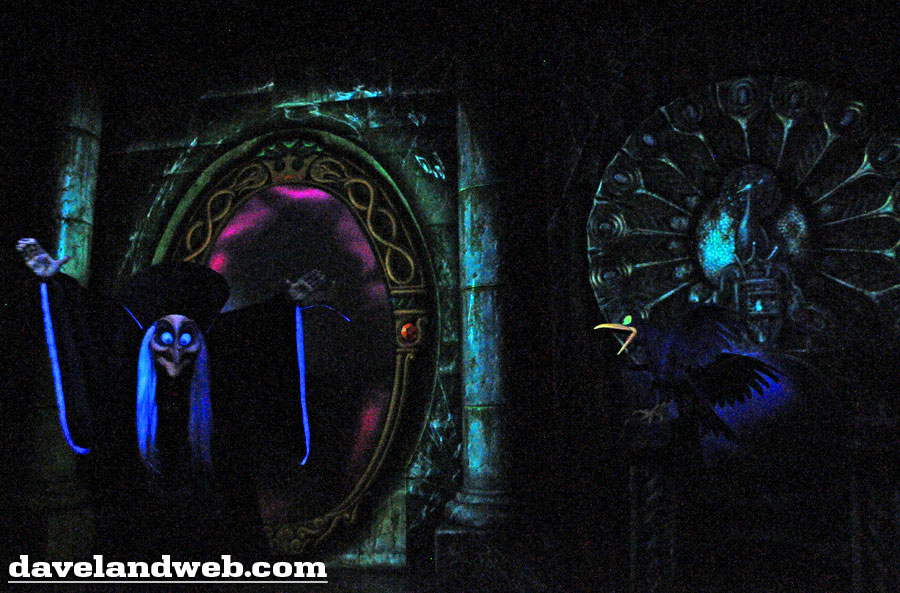 Note the downpour of "rain":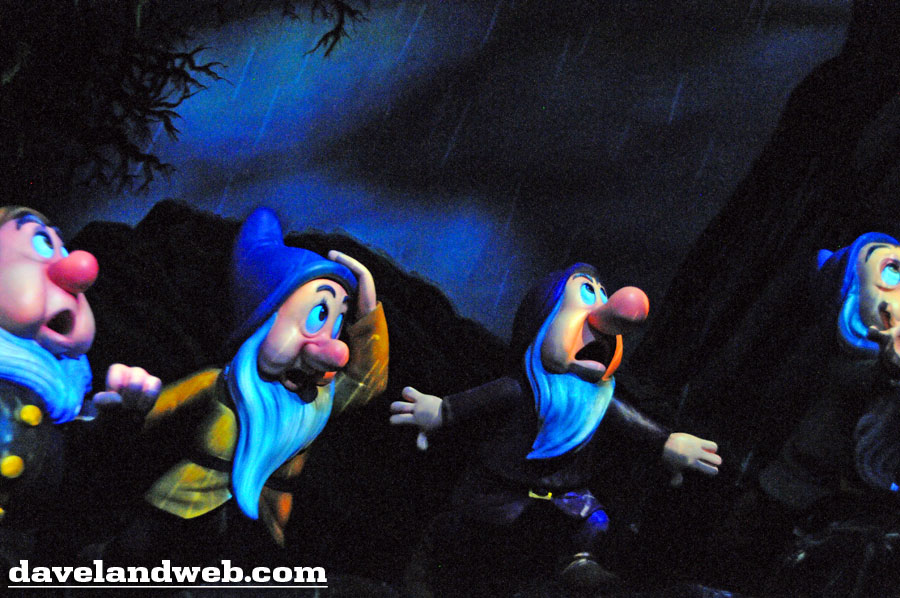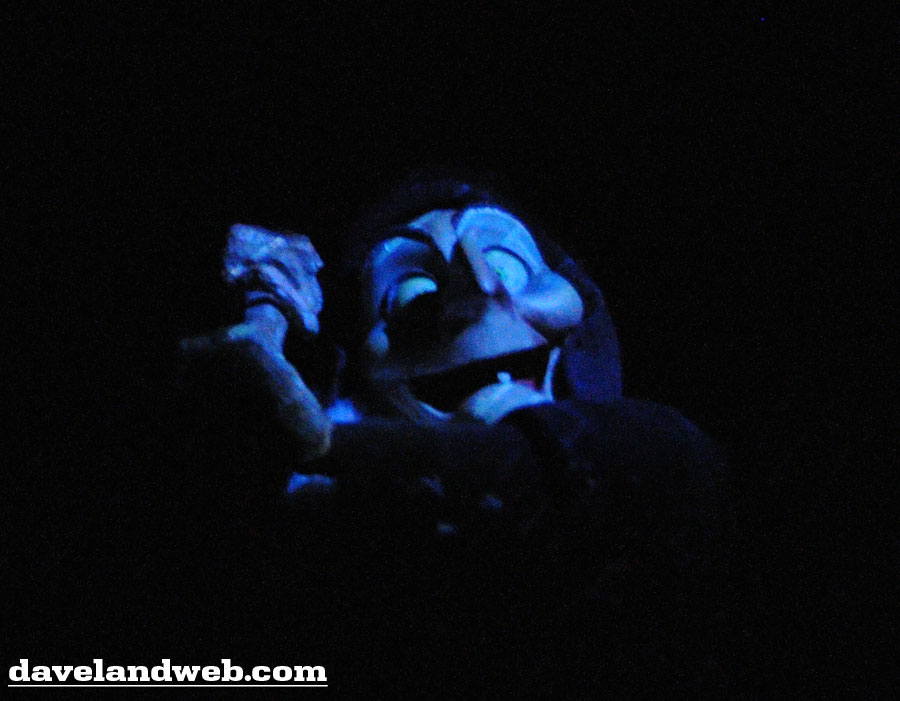 For all you mural fanatics: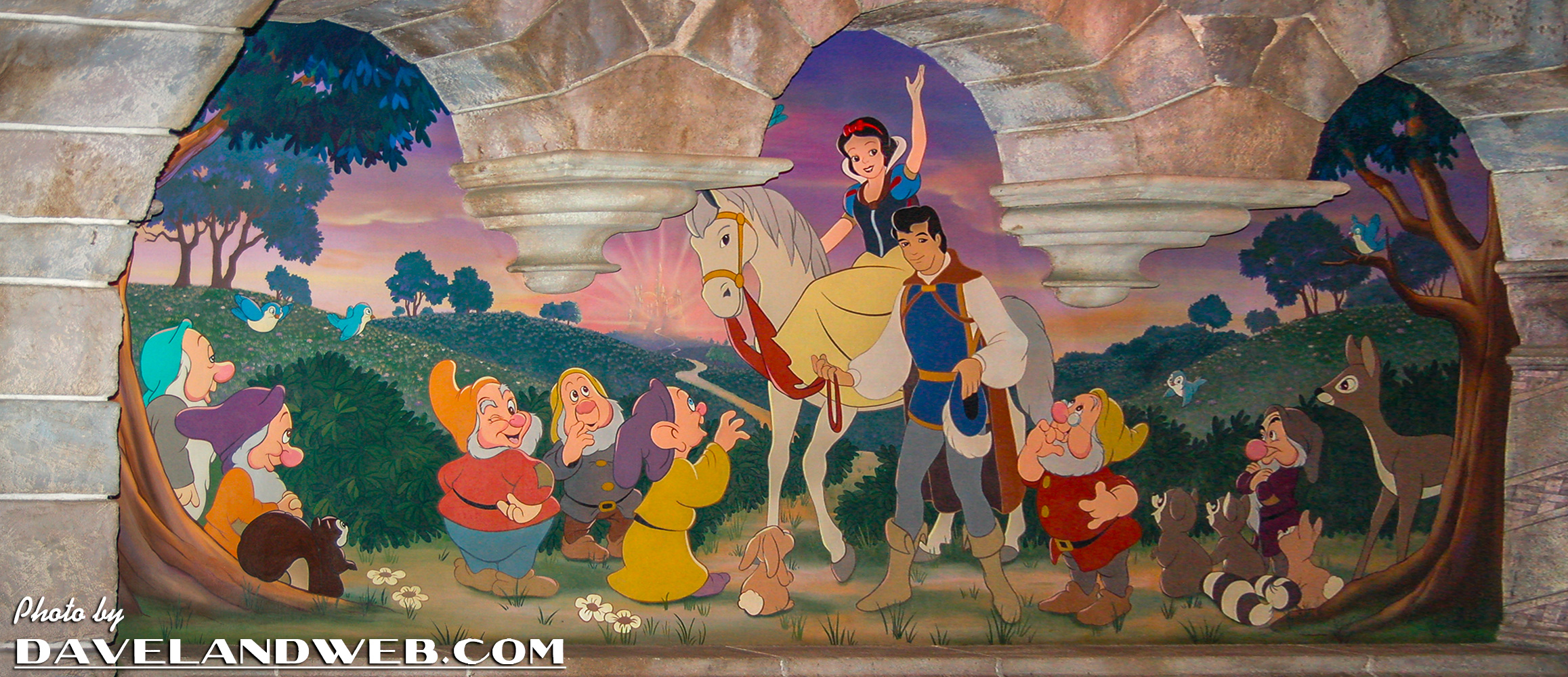 These patriotic banners on Main Street are a nice tradition that goes back to Opening Day: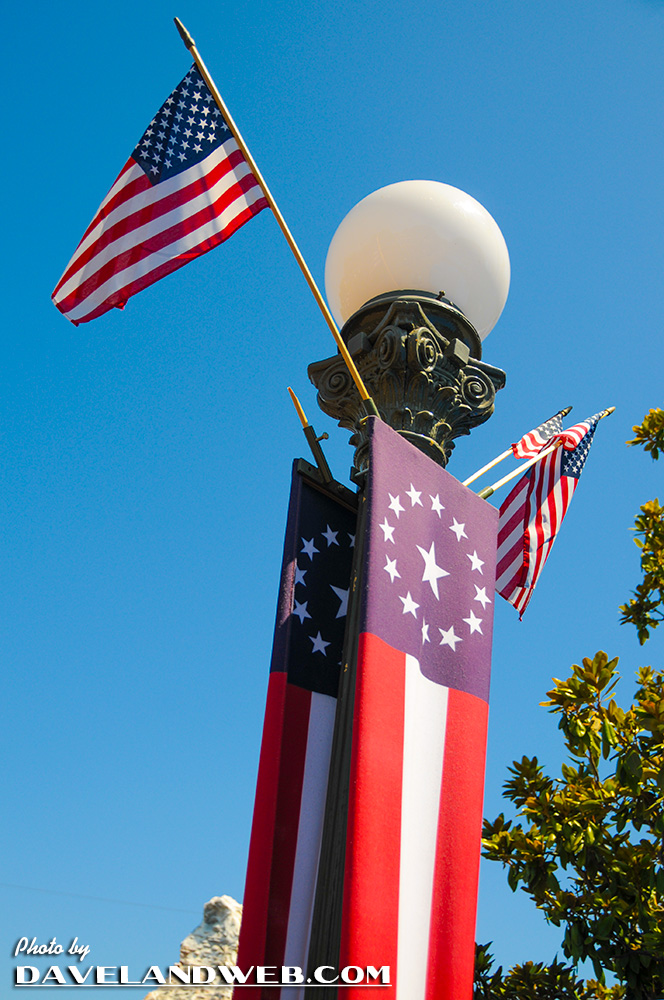 Naturally, the celebration post-half-marathon meal was at The Plaza Inn. I couldn't get my fried chicken and caramel apple pie fast enough!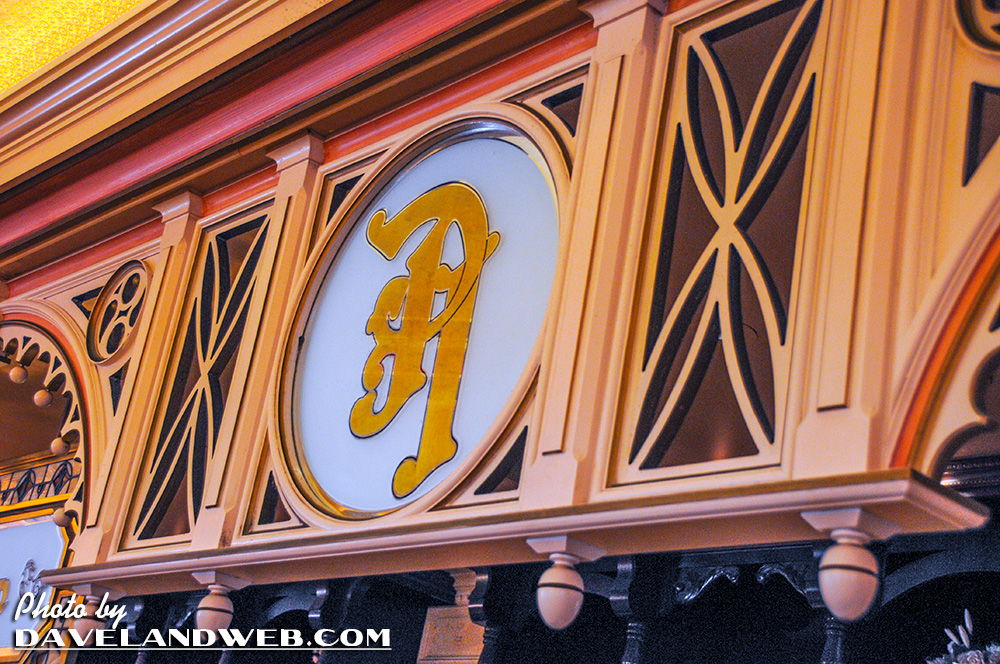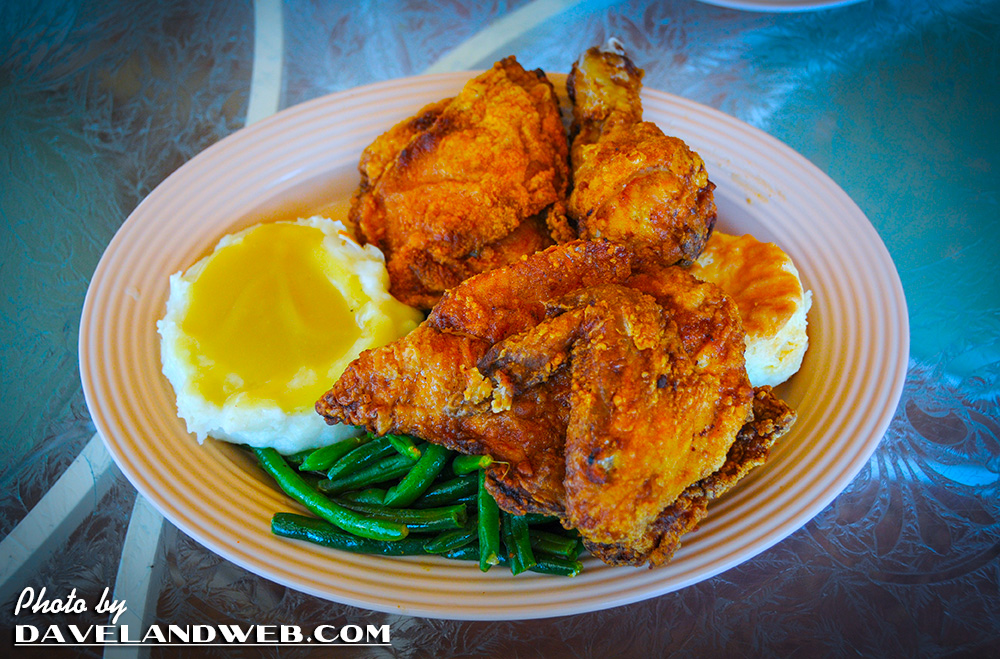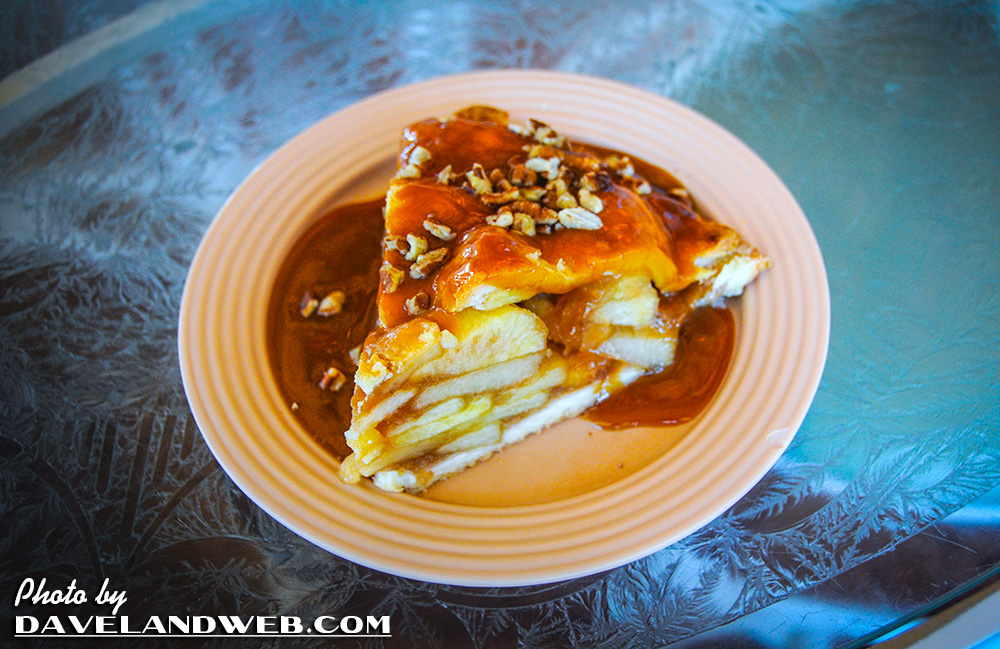 Once I officially reached food coma level, I waddled over to Frontierland to catch a ride on the Mark Twain, as I hadn't yet seen the recently spruced up Rivers of America. All aboard!
First thing I noticed was that it appears that a portion of Tom Sawyer's Island has been de-pirated. Anyone know about this? Compare today and from 2007: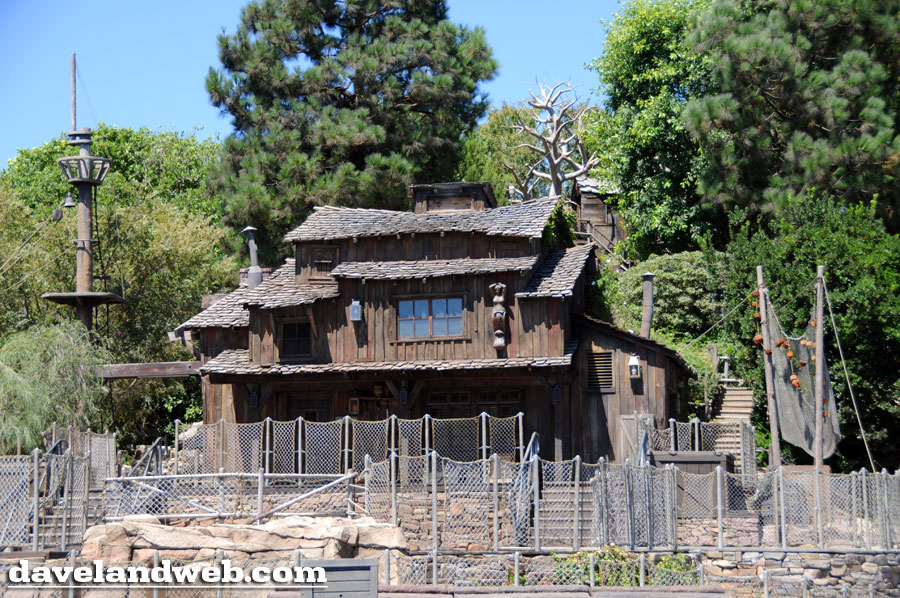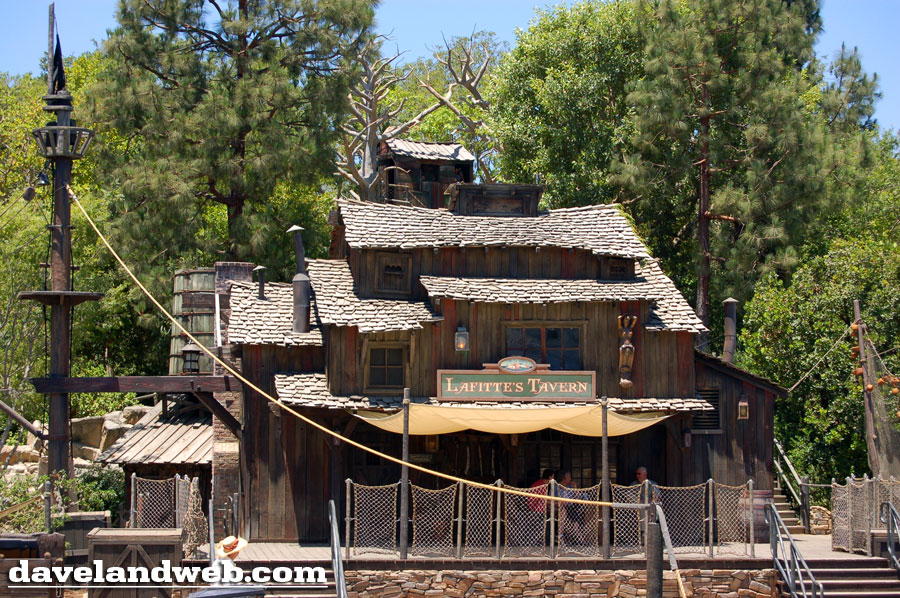 What happened to ol' Lafitte? I'd like to think that the Tom Sawyer theme will return, but knowing that POTC 4 is around the corner, I'm sure that's just a pipe dream.
Overall, the River looked beautiful and refreshed. From what I could see, all of the new animals appeared to be statues with basic/minimal movement if any. The Burning Cabin now has a Mike Fink theme. If I were a betting man, it would appear as if the River was poised for more impressive (and expensive) changes at a later date. Fingers crossed...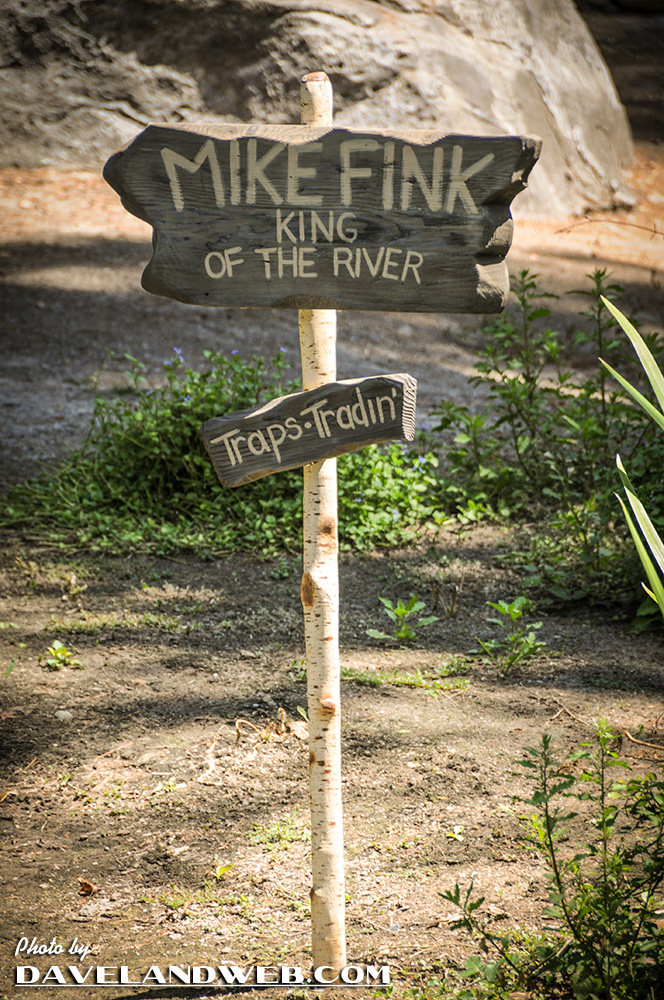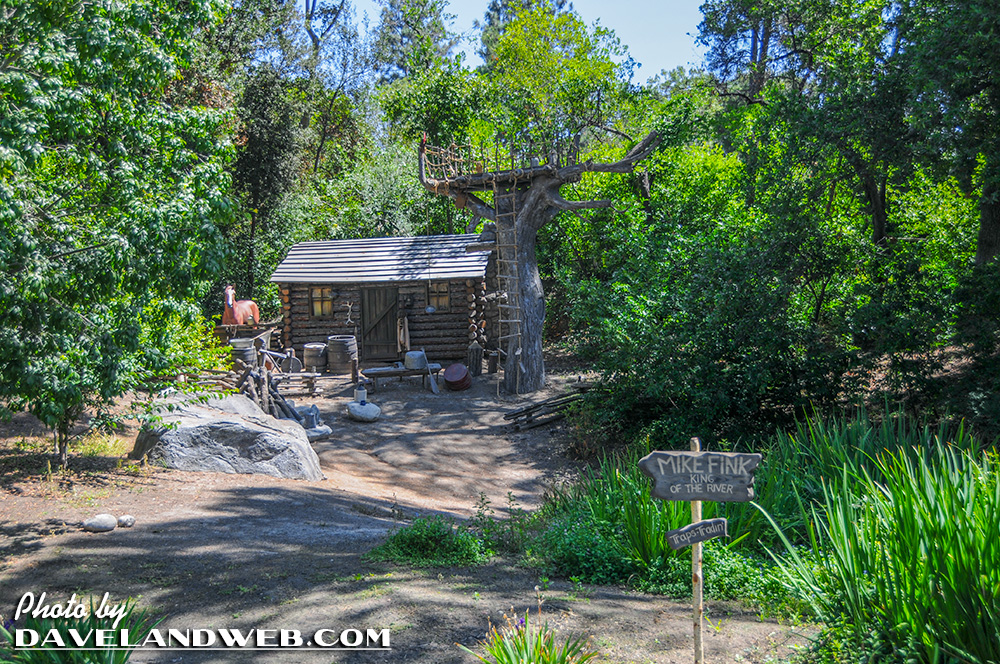 Welcome back to the Gullywhumper: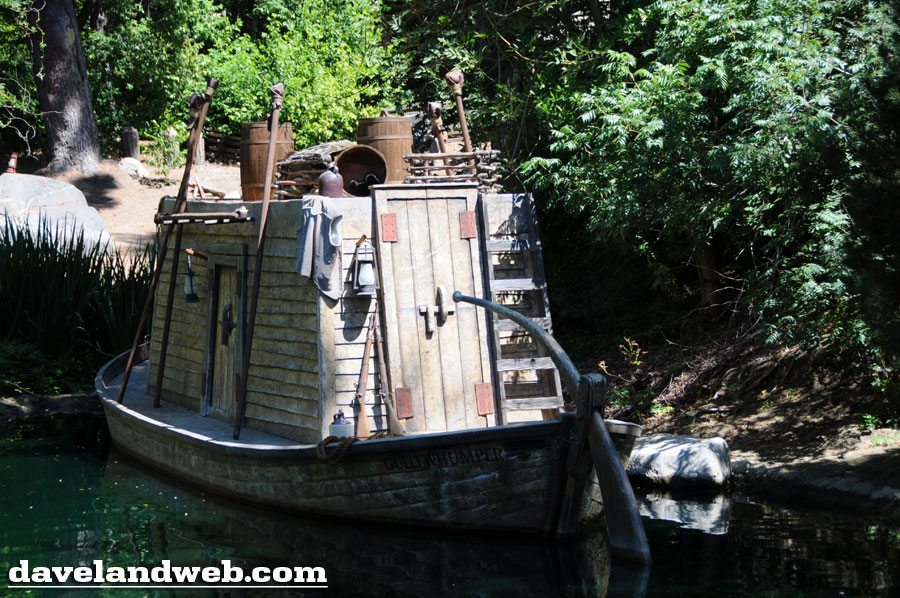 How the Gullywhumper appeared in her heyday: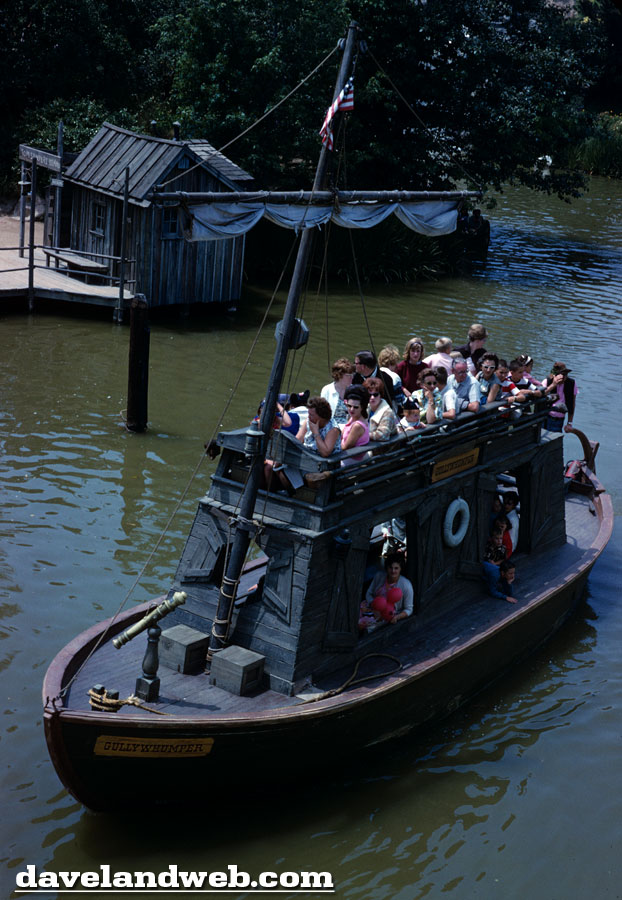 Some of the new animals: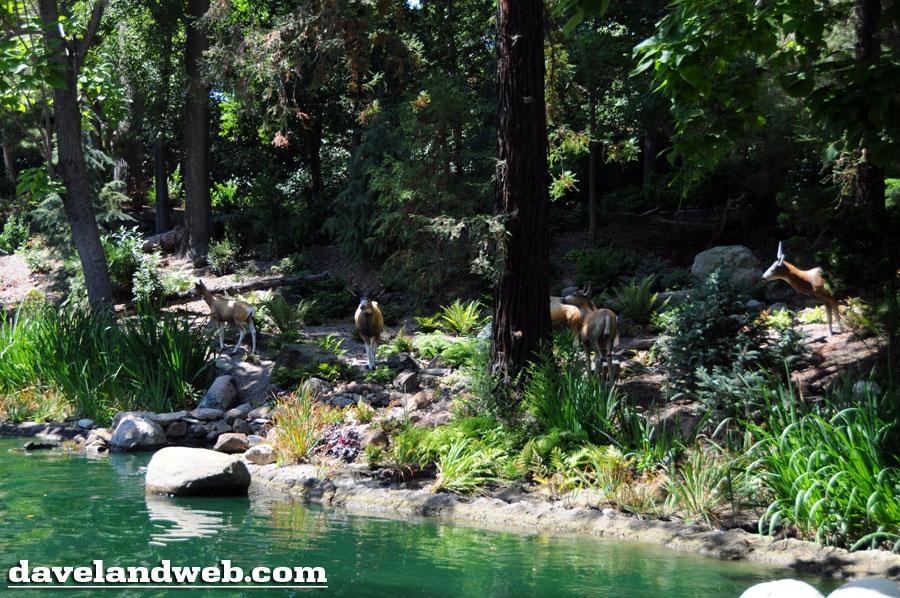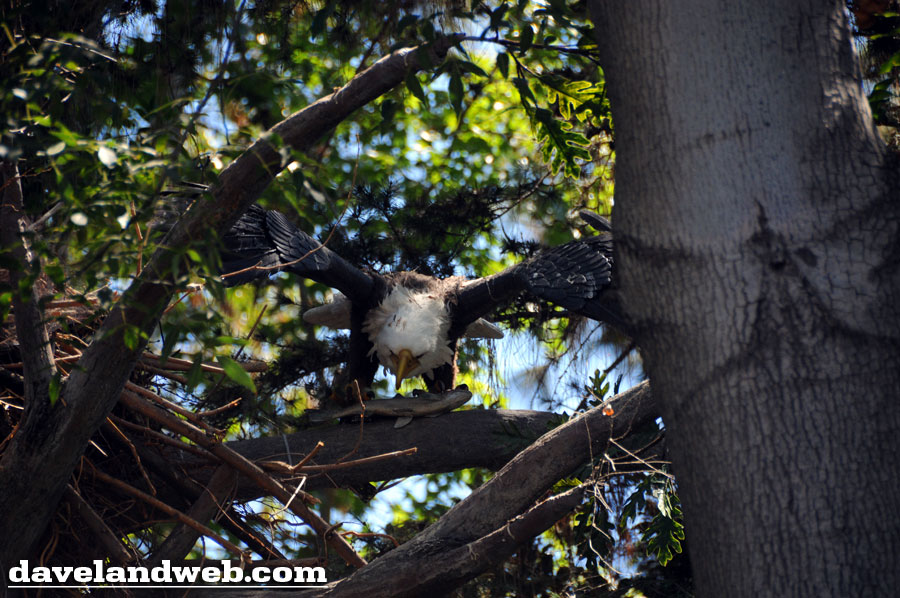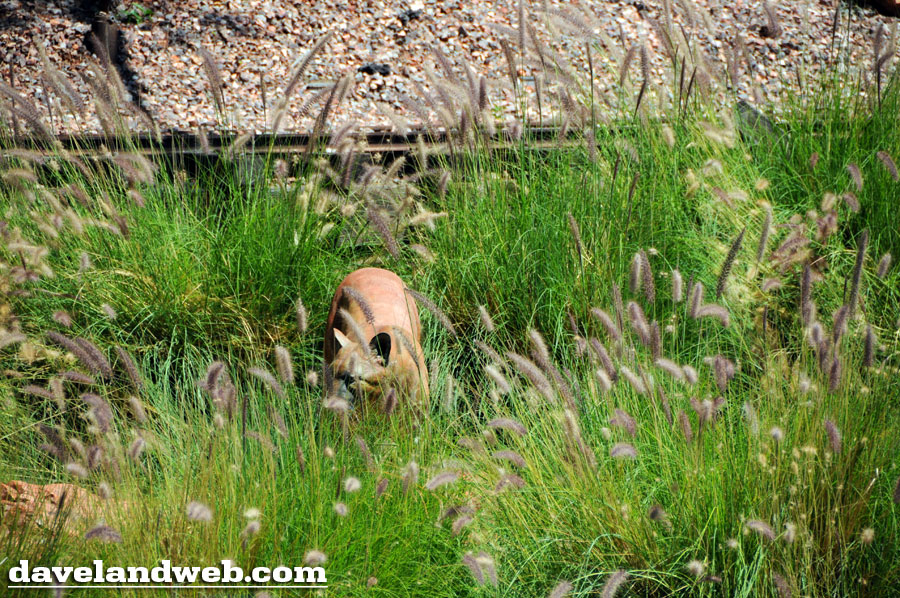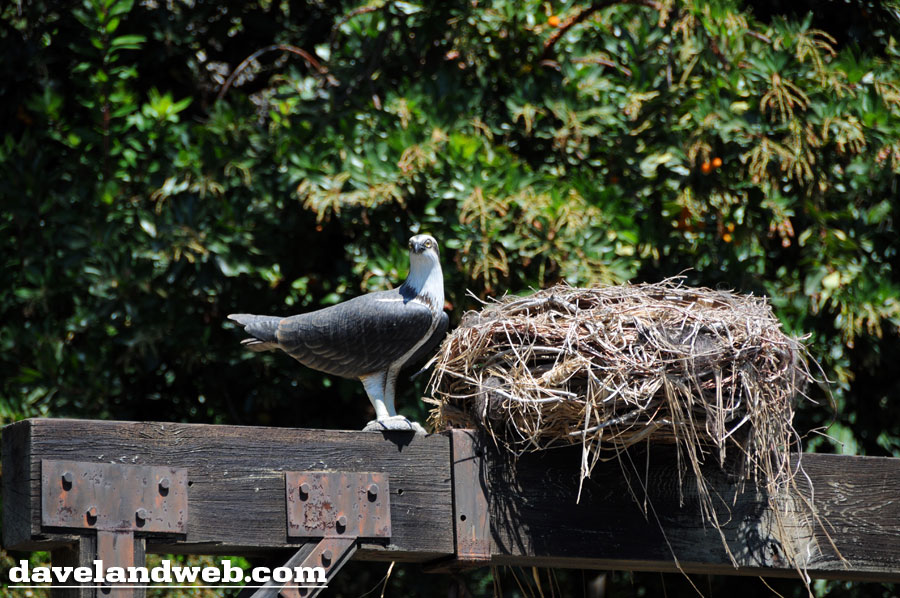 Ready for a nap, I headed back to the Hotel, but not after a quick visit to Abe Lincoln: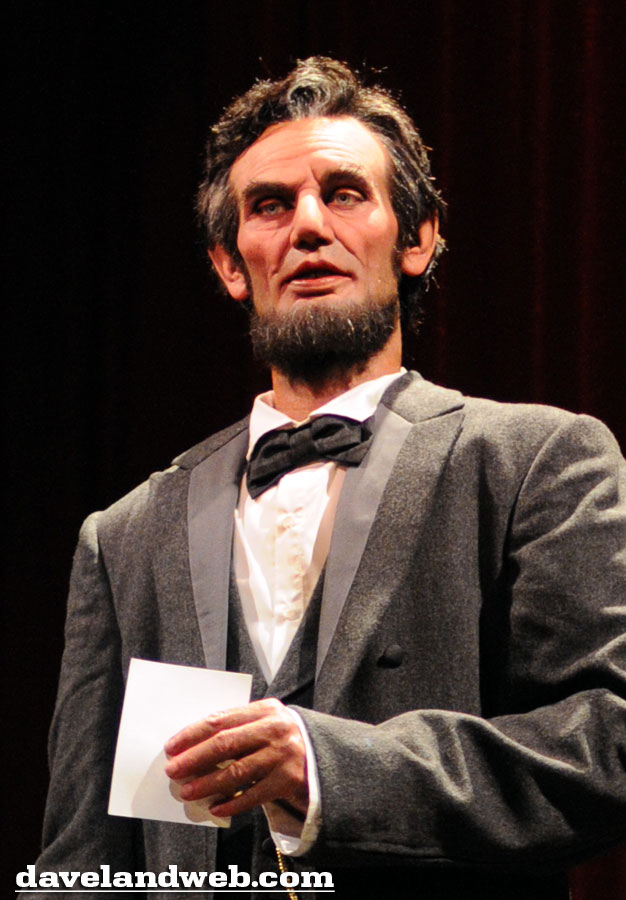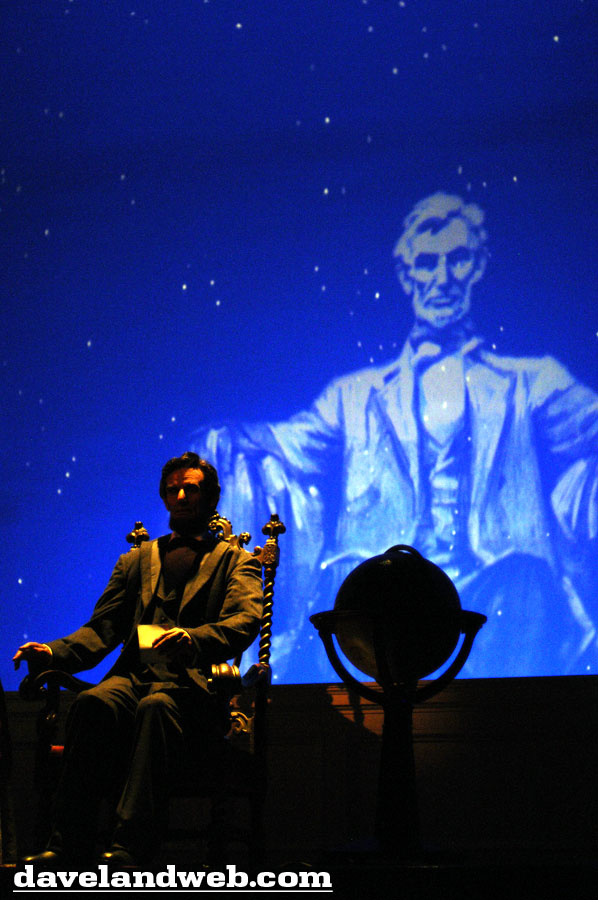 Yet more to come—stay tuned! See more vintage and current Disneyland photos at
my main website
.