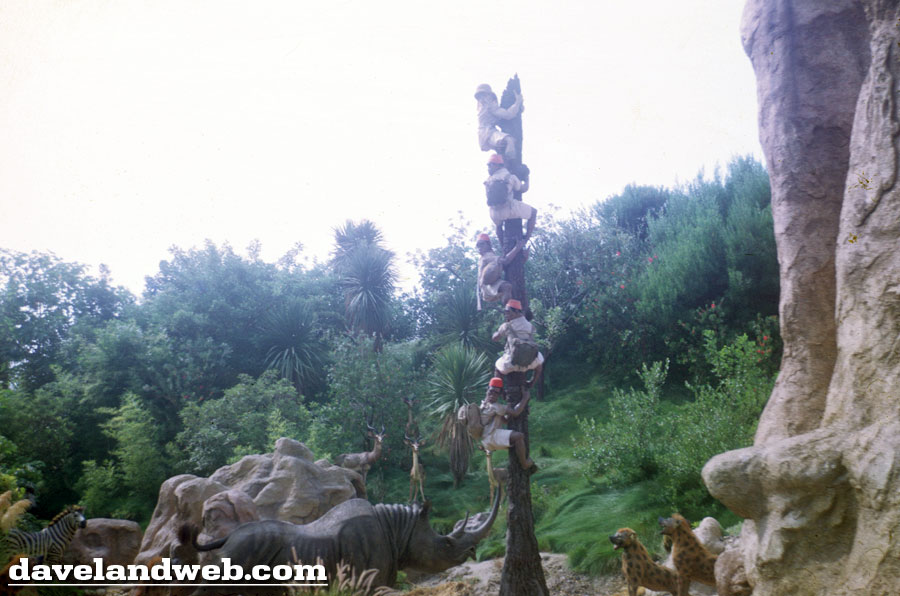 Welcome back to Disneyland, October 1964. This scene from the African Veldt section of the Jungle Cruise just screams Marc Davis, the comic genius behind its design.
Shot number 2 is no longer a mystery to me thanks to
Outside The Berm
. Apparently it was a stage for the Dixieland/Big Band concerts held on The Rivers of America. Note the finished (but still unoccupied) Haunted Mansion in the background.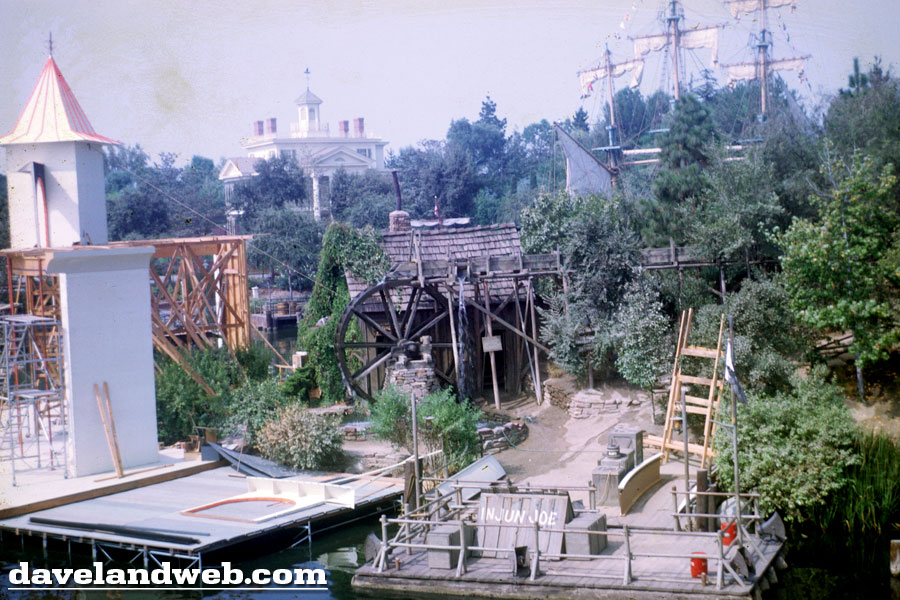 The Columbia and Bertha Mae take a much needed rest in Fowler's Harbor.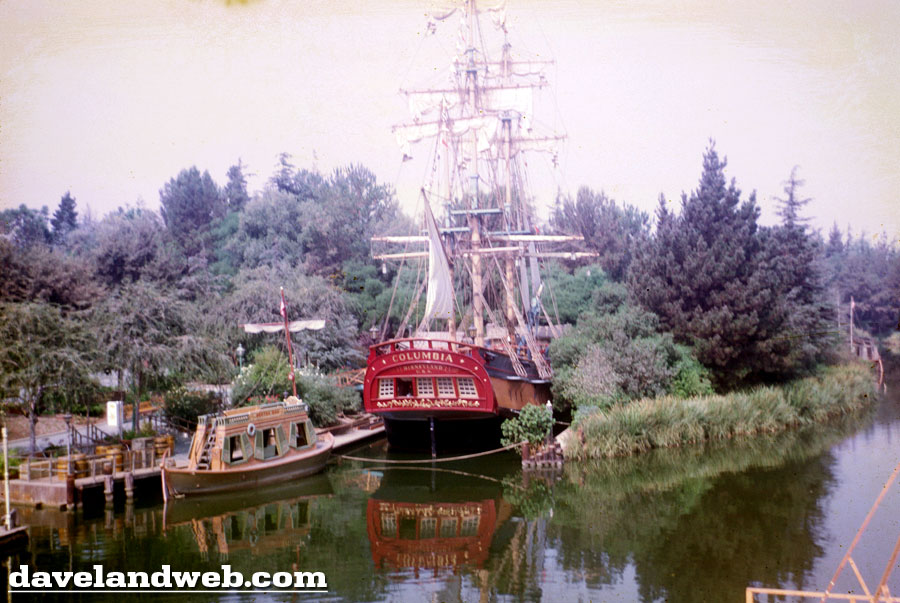 As our journey aboard the Mark Twain contains around the Rivers of America, we see two views of the Indian Village (now Critter Country) on the left-hand side of the ship.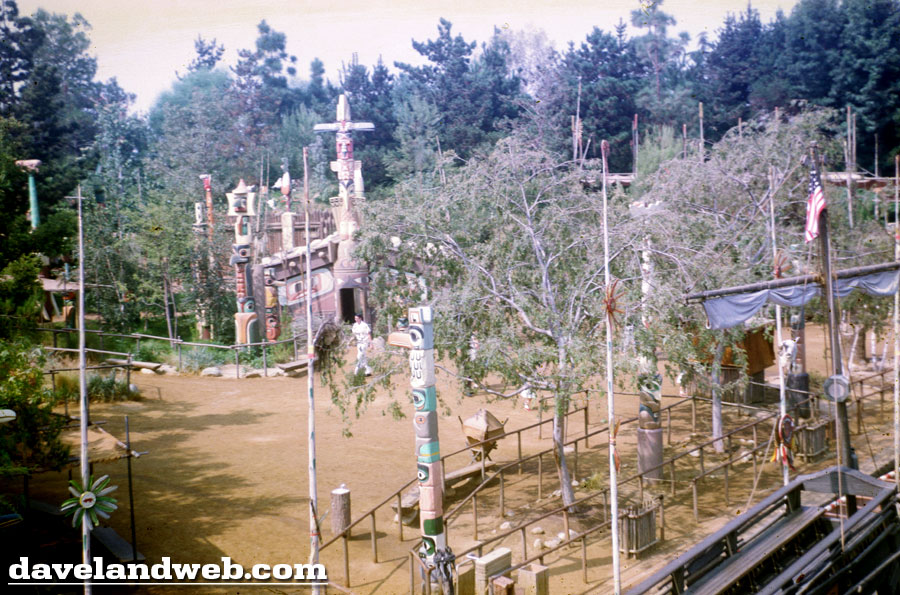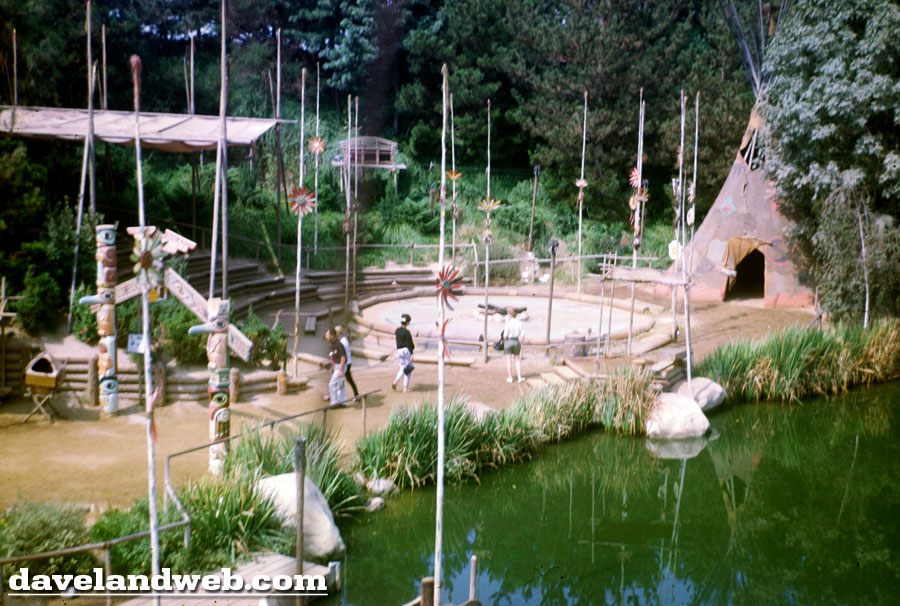 My fave—the Burning Cabin in all its grizzly glory!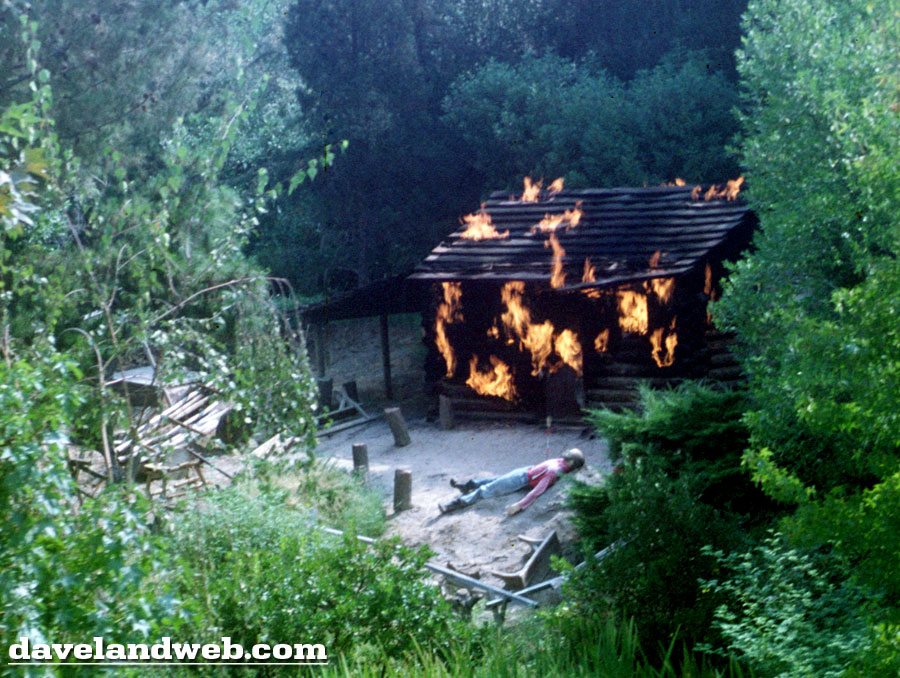 Things seem purty calm at the Indian Settlement: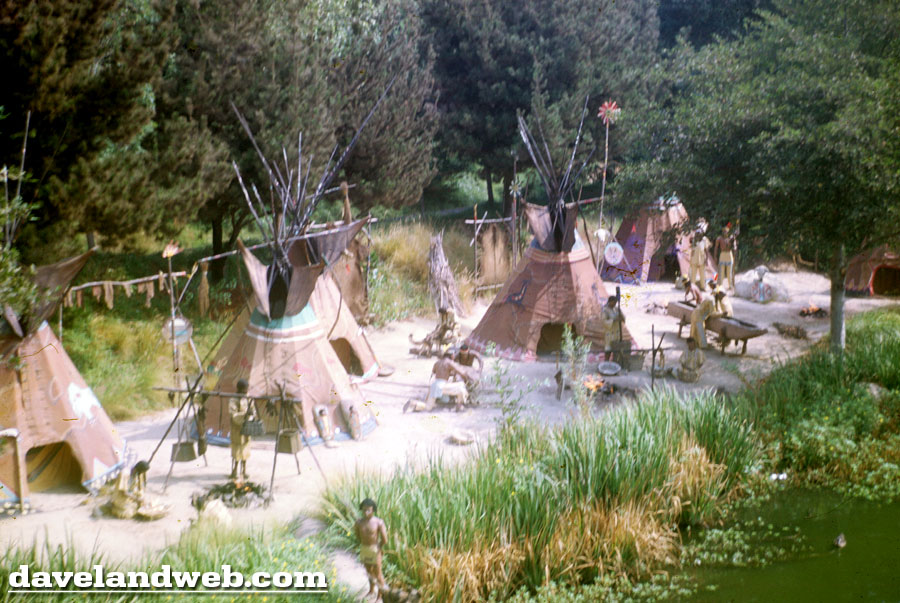 Last but not least, a back-side view of Fort Wilderness: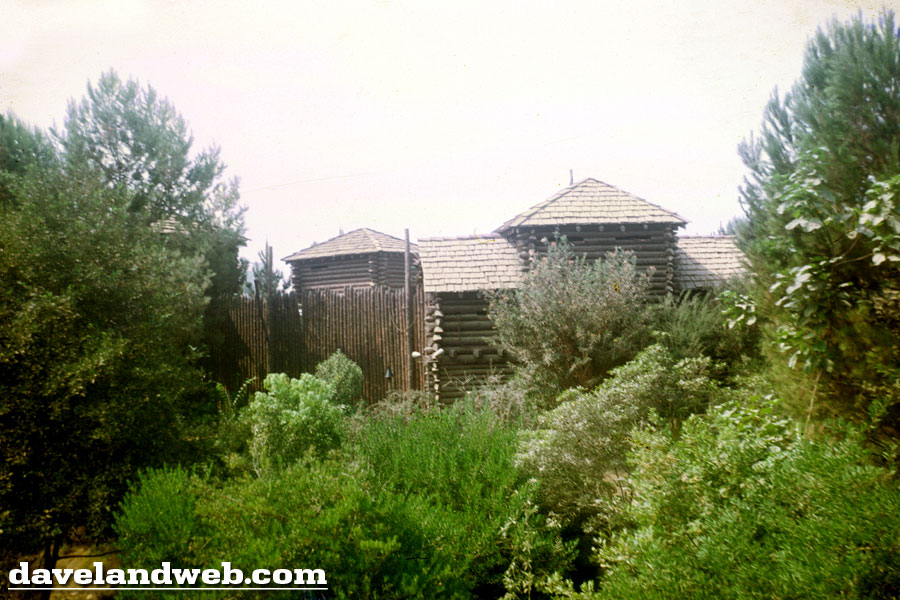 View more Disneyland Frontierland photos at
my main website
.