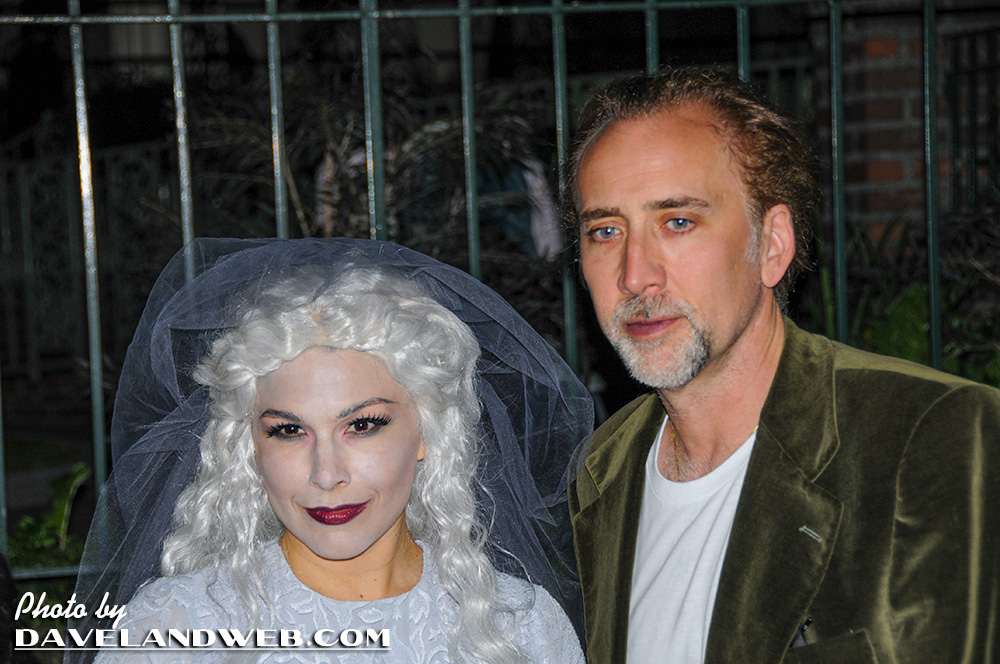 Although Nicolas Cage and Disney may not seem to go together, Cage has had a fairly good track record working for the company: The "National Treasure" series (with rumors of another installment soon to be in development), "G Force," and the recently released "Sorcerer's Apprentice" (2010) based on the segment of the same name from "Fantasia." Cage is also a fan of Disneyland, so it was only natural that he would show up at the park's 40th Anniversary Haunted Mansion event in 2009. He also made an appearance at the 2009 D23 Expo to promote his "Sorcerer's" movie.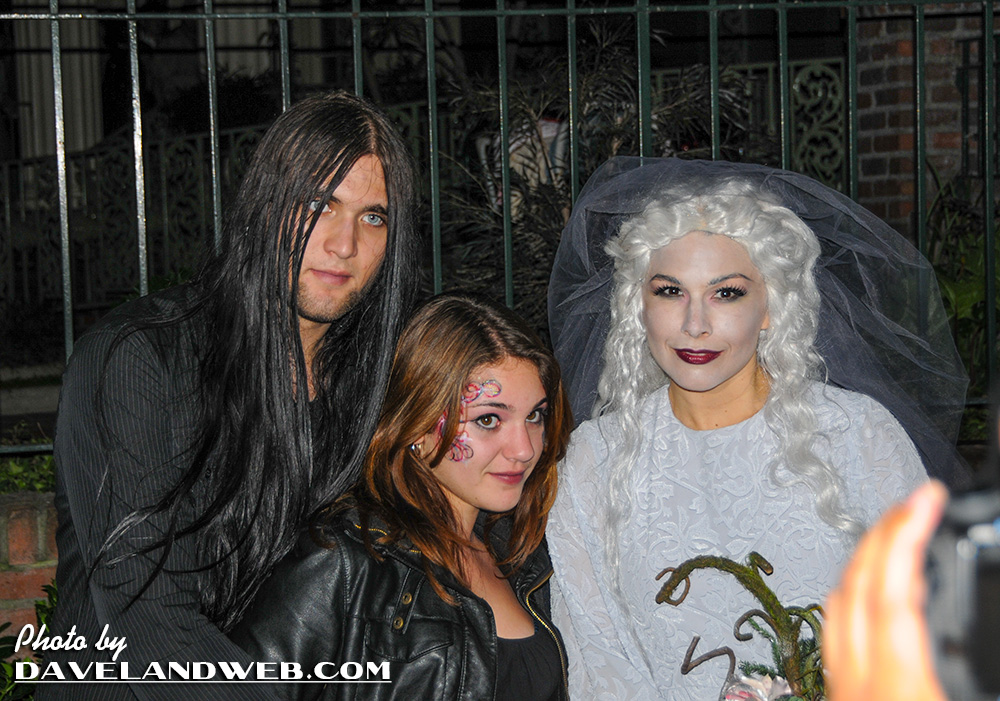 Dad watches proudly as son sucks face.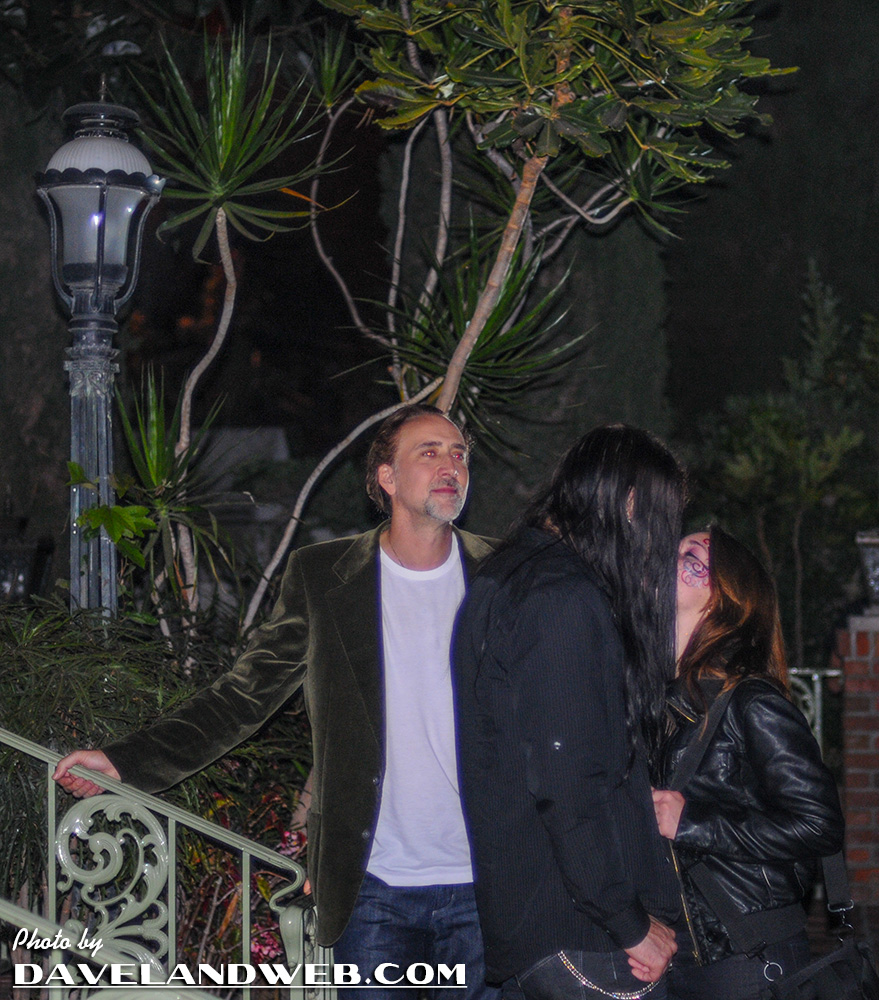 Cage has also expressed interest in Disney doing a "National Treasure" attraction at the park. Personally, I think the attraction could be more exciting than the movies. Although the premise of each movie has sounded fantastic, the actual product turned out to be a very convoluted and not too exciting mess. A real shame, as I think with different writers and producers, it could have been a fantastic franchise. Not sure if it's Jerry Bruckheimer's fault, but that's where I'd put my money. His "Pirates of the Caribbean" franchise suffers from the same "looks like we're making it up as we go" syndrome.
Either way, I have been an admirer of Cage's earlier work, especially "Wild At Heart," "Moonstruck," and "Peggy Sue Got Married" (one of my favorite Kathleen Turner movies).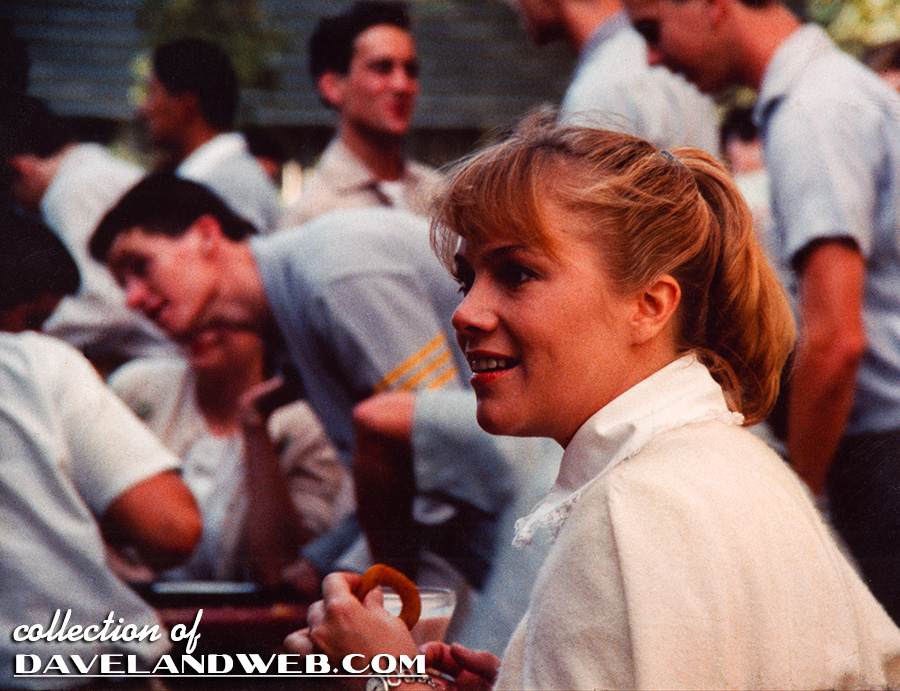 An early photo of a very buff Cage from the 1986 movie, "The Boy In Blue."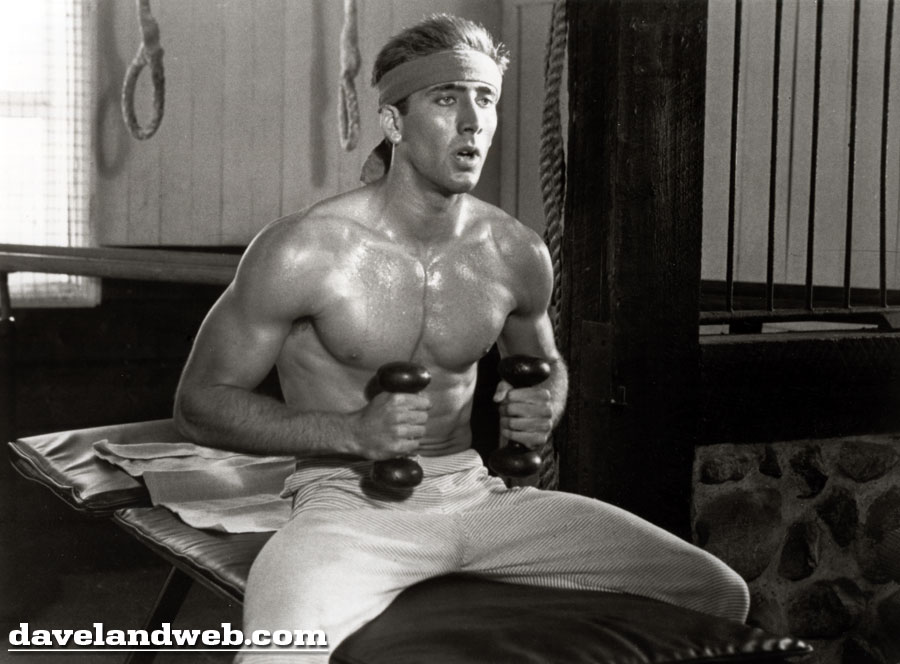 See more celebrity photos at
my Classic Hollywood & TV web pages
.