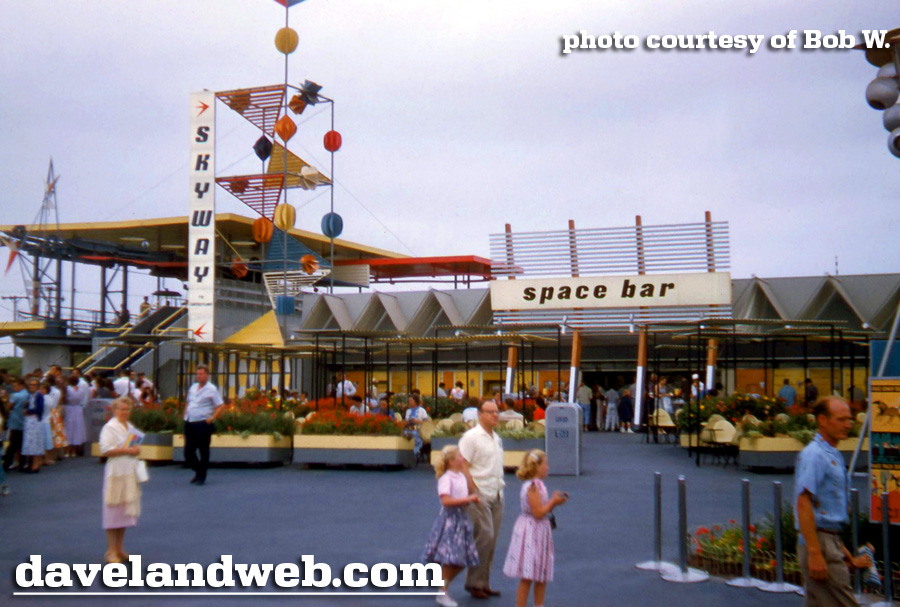 More photos today from Bob Weaver's family visit to Disneyland on August 27, 1956. The Tomorrowland of 1956 was ablaze with color and fanciful shapes. It must be lunchtime, as The Space Bar seems to have a line of hungry guests waiting for some vittles.
The original TWA Moonliner was too tall to fit into the frame of this vintage slide: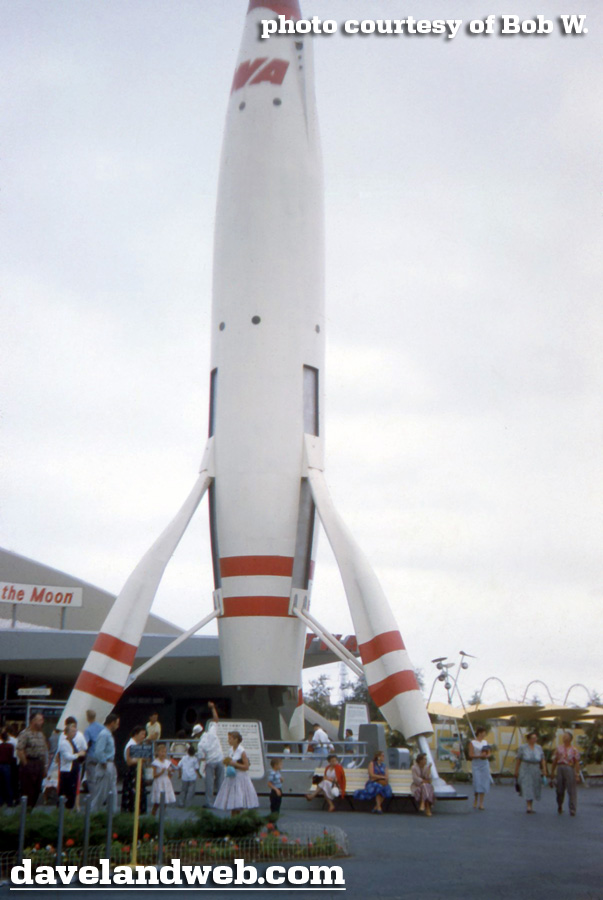 The end of a thrilling trip around Tomorrowland in the Astrojets...and this little girl is still not letting go of her ticket book—she must have had a premonition of its value on ebay in the future!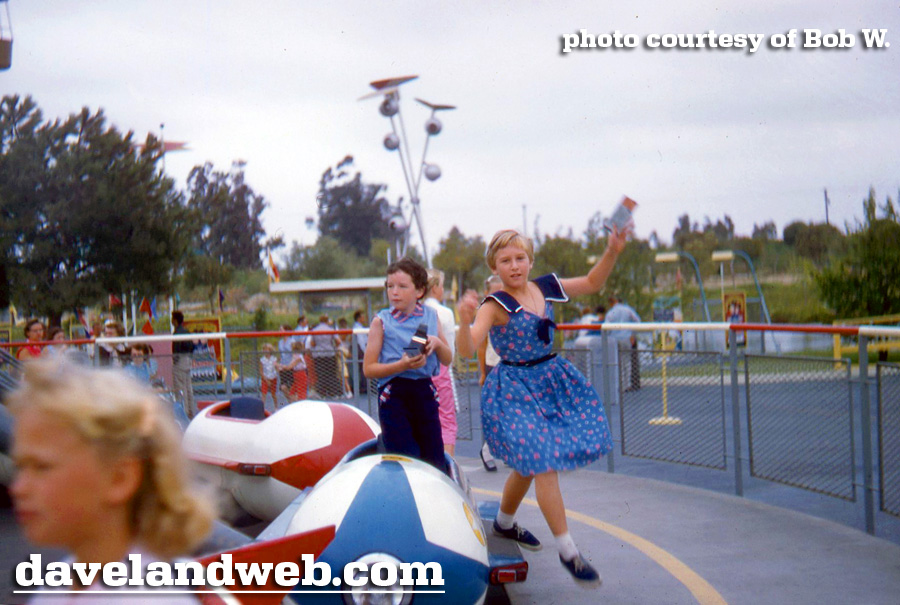 Over in Frontierland, The Indian Village (the real one, not the fake one!) is a beehive of guests, anxious to see the Ceremonial Dancing as well as learning a little bit about the Indian culture.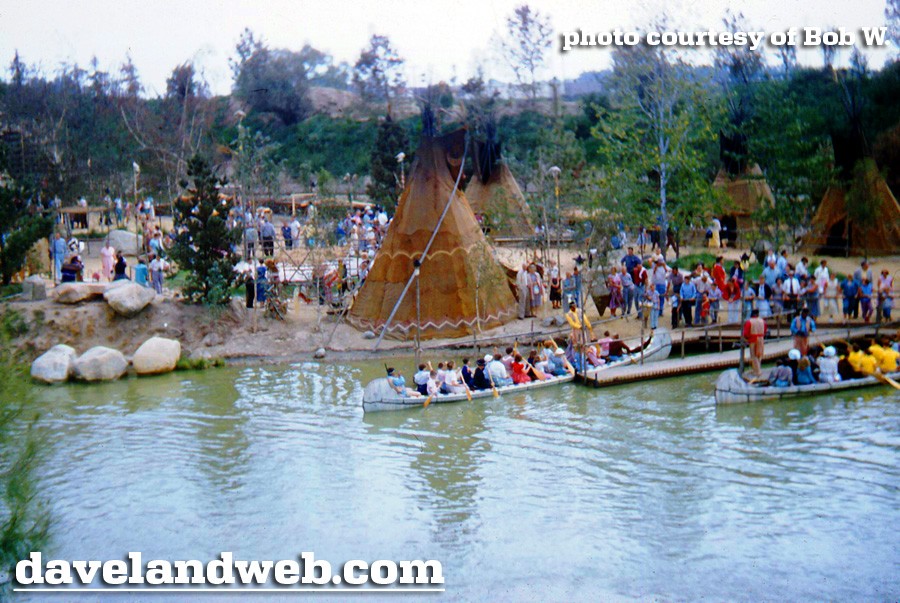 LOVE this shot of the little girl waving from the top of Fort Wilderness. I hope she has that rifle aimed at those pesky legal peeps that try so hard to protect us from ourselves!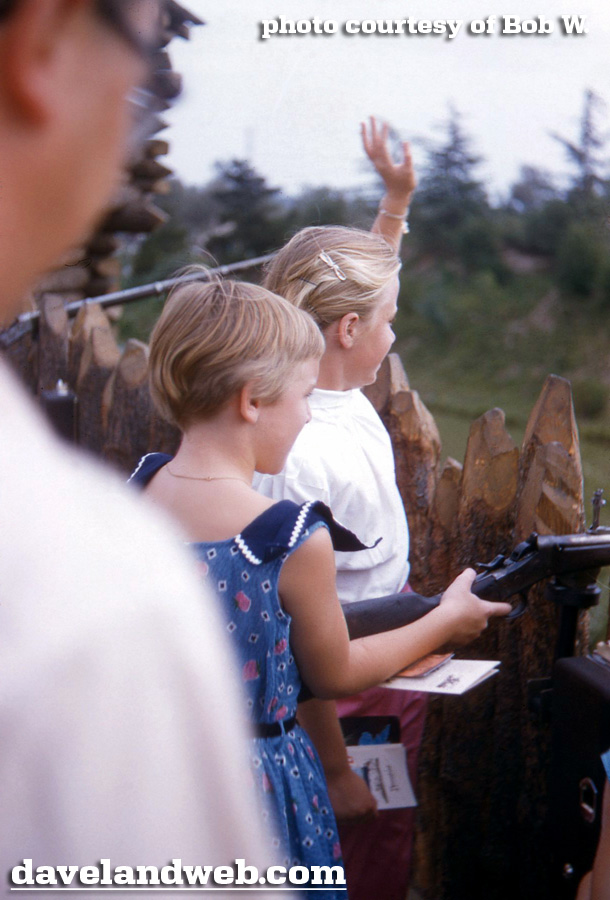 Over on the Mine Train, the narrator prepares the guests for another thrilling adventure through the Wild Wild West: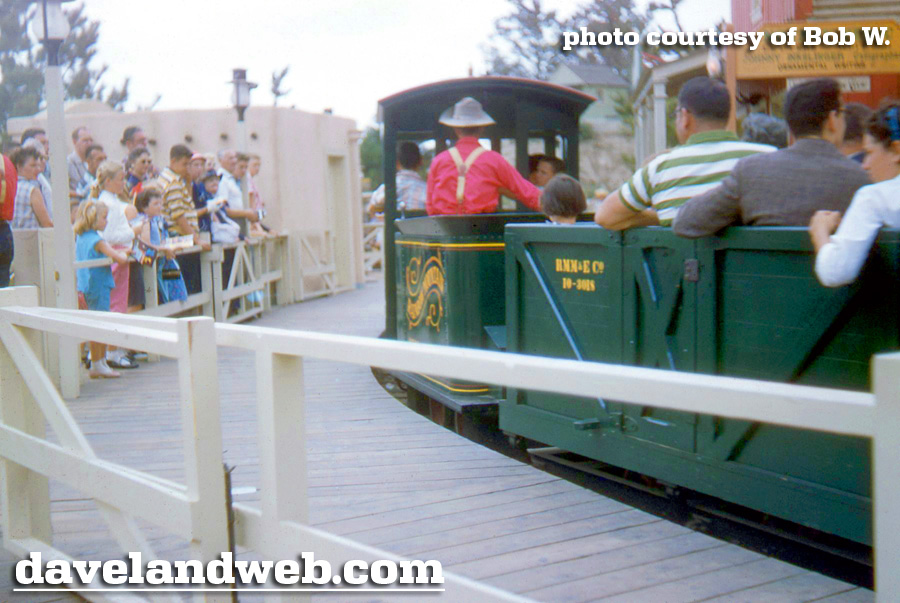 So ends our 1956 journey, courtesy of Bob Weaver's collection. Many thanks for his gracious sharing of these images. View more Disneyland photos at
my main website.