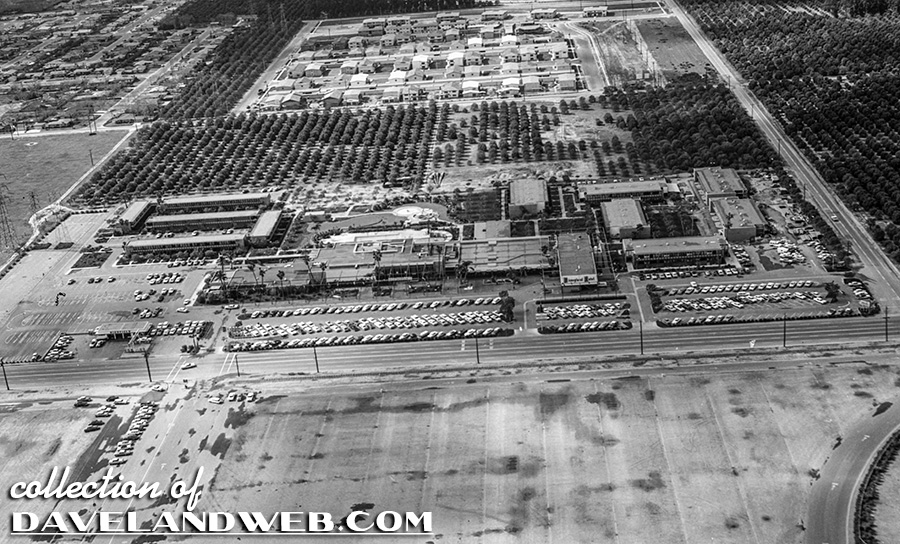 Today's first aerial is from 1960 and focuses on the Disneyland hotel; closeup of the entrance area included, of course!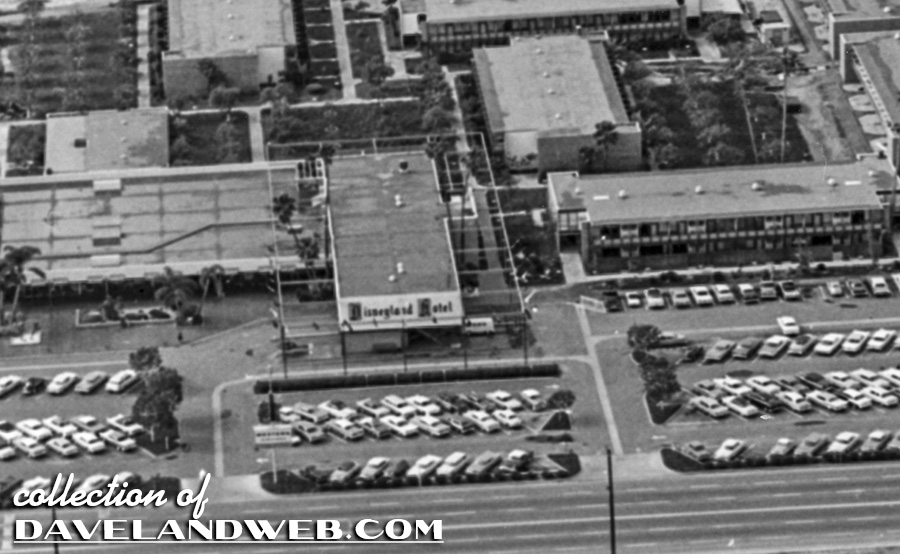 Another shot from the same time showing the edge of the Rivers of America in the upper right hand corner: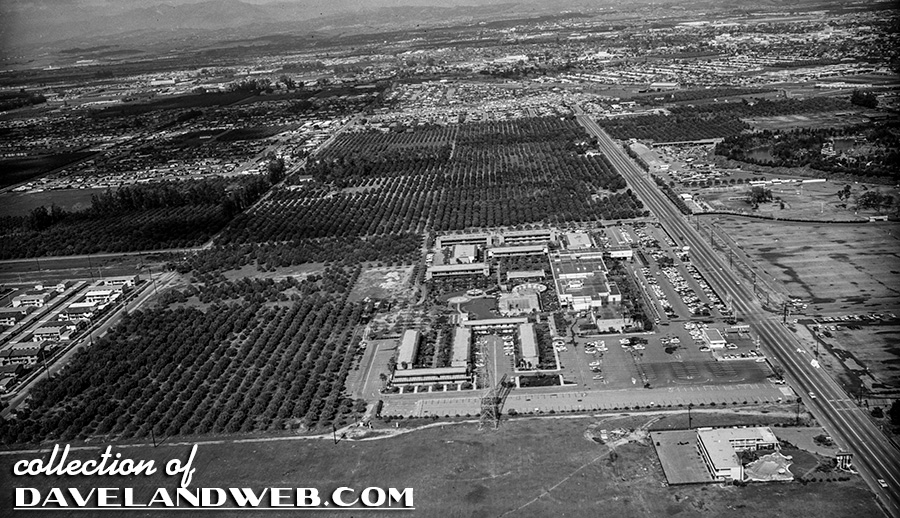 Two detail shots showing the hotel area and the Rivers: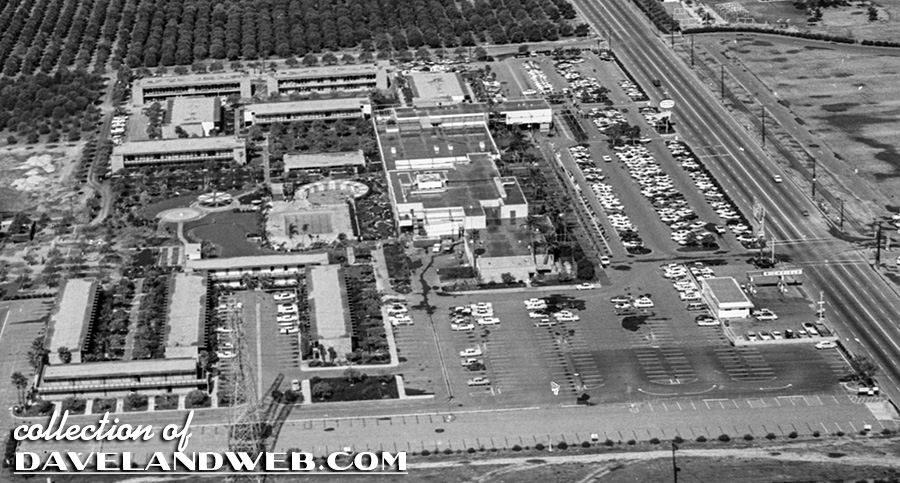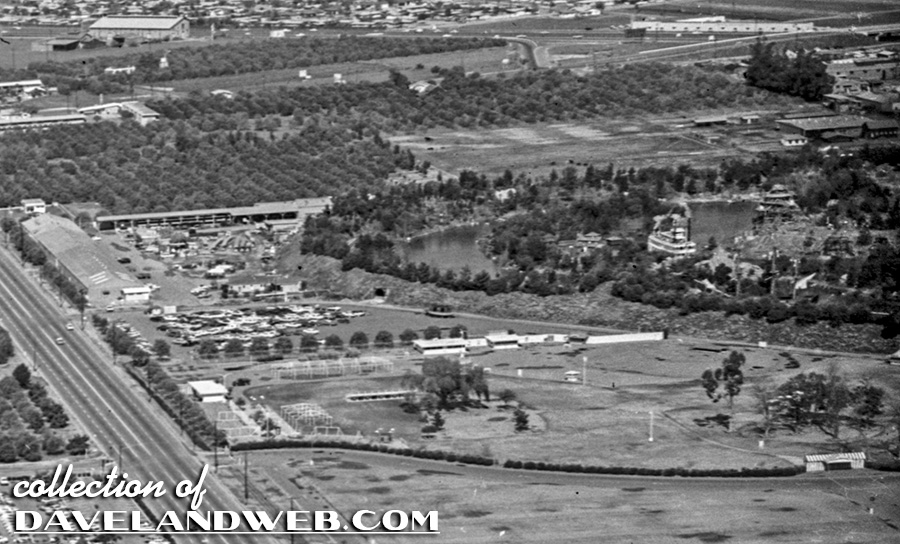 Last aerial for today is from May 1961: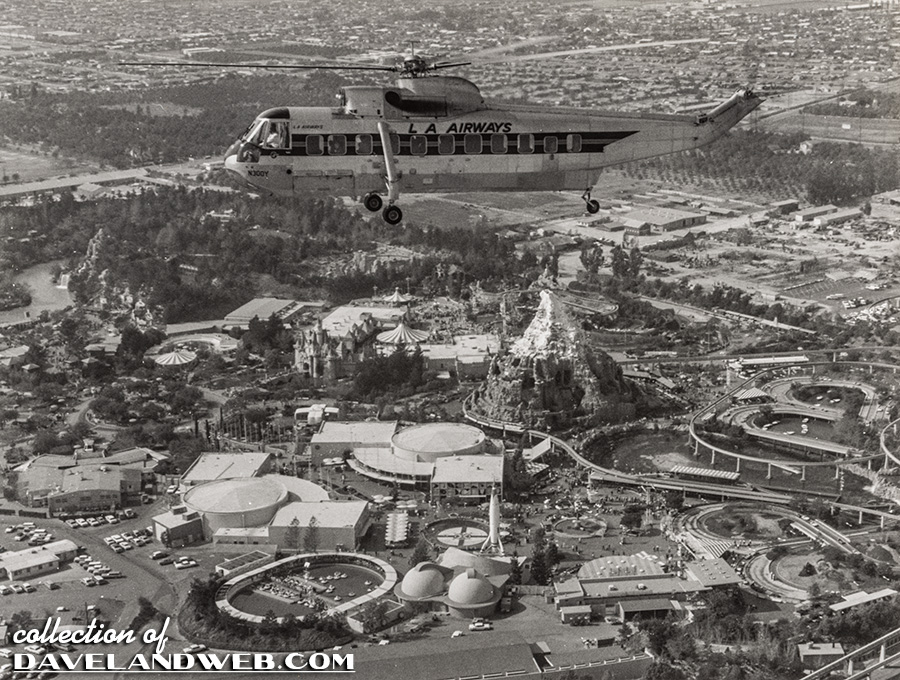 Here's a detail shot with a nice overview of the Flying Saucer area; hey CoxPilot—can you see yourself in this shot? OK, guess it probably is a little grainy for that...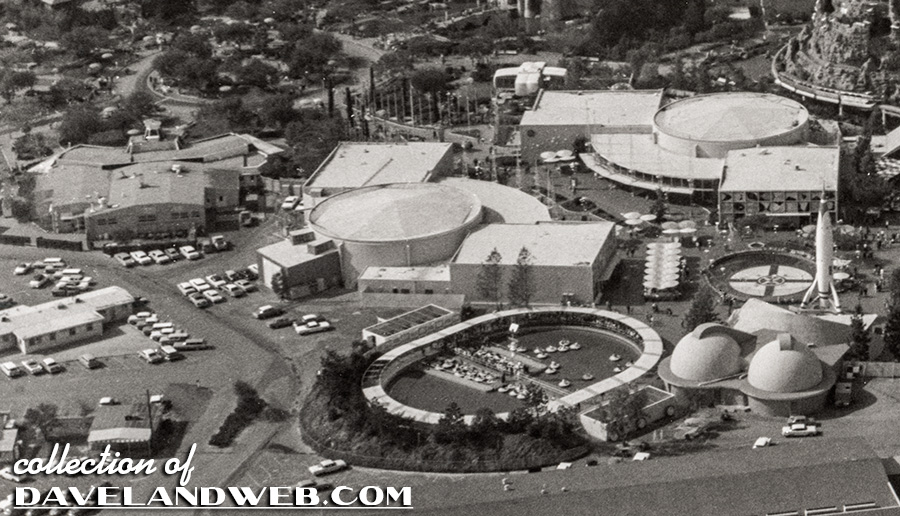 I also have a few June 1965 shots for you Knotts Heads; and can you believe the nerve of this kid in the stroller wearing Mouse ears at Knotts?!?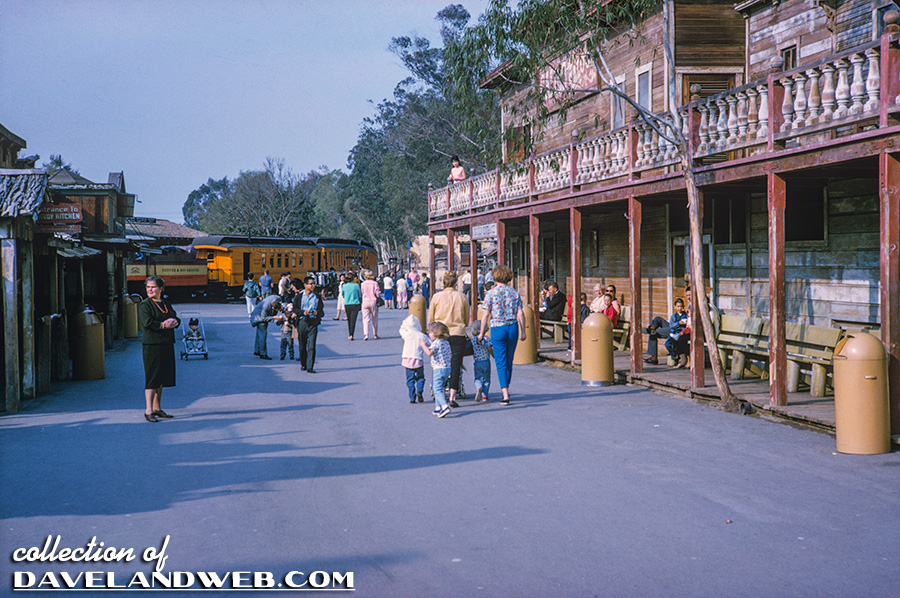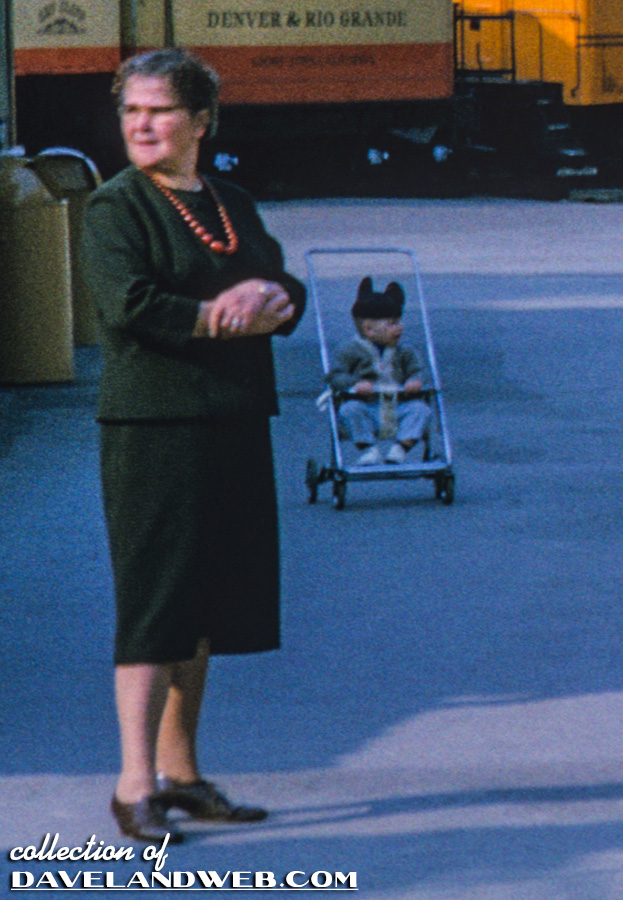 A few from a production of "Our American Cousin" at the Bird Cage Theater, starring none other than Steve Martin: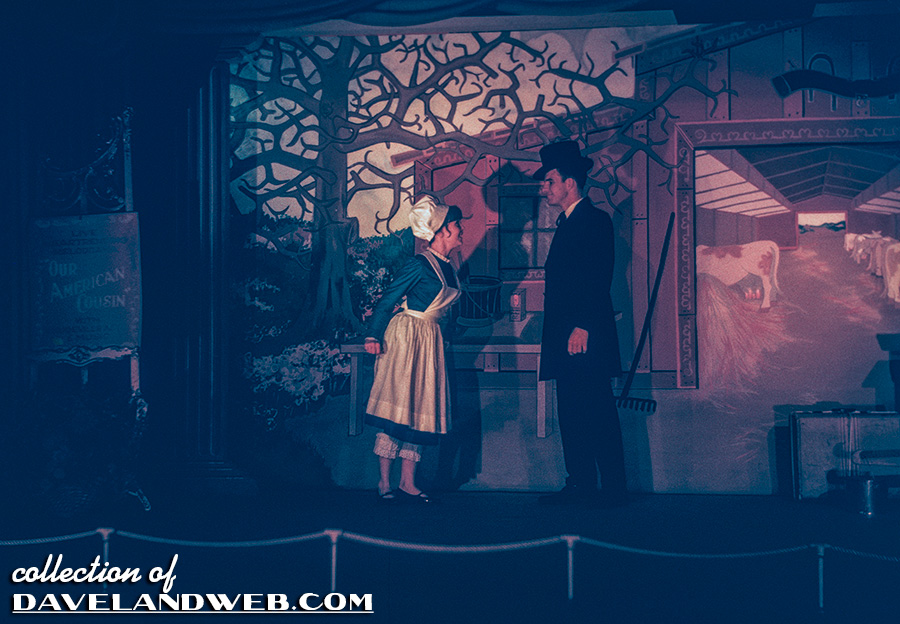 Yup, that's him.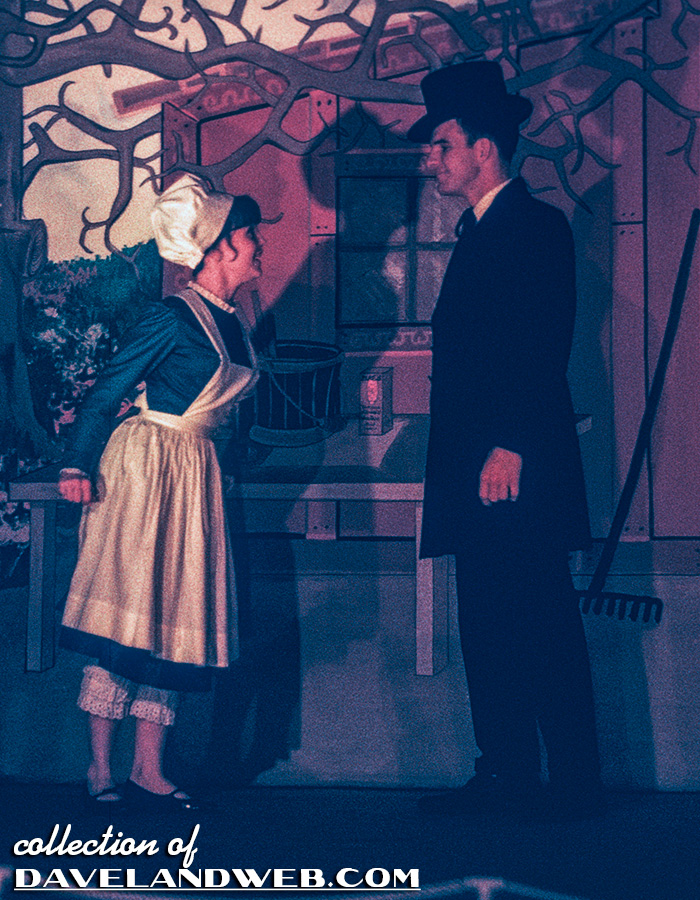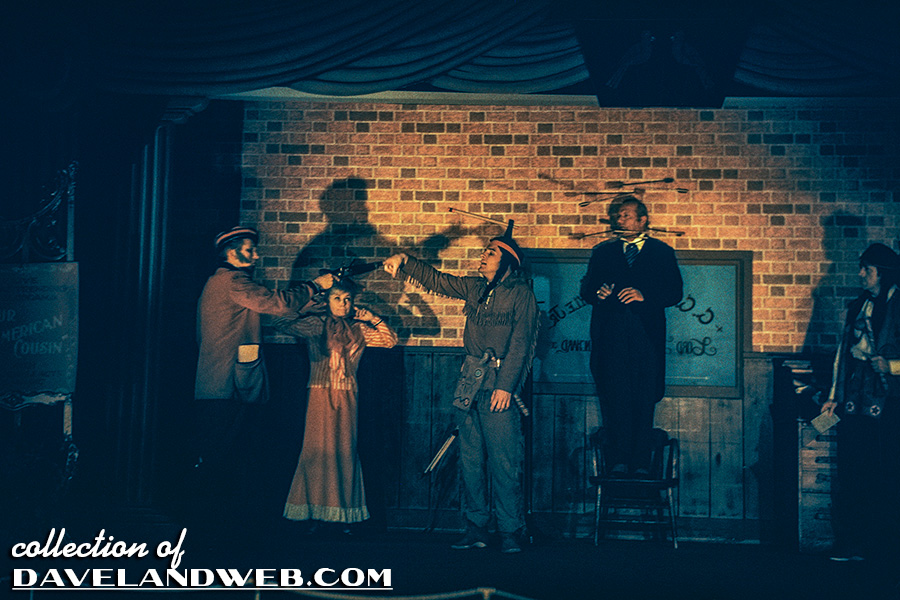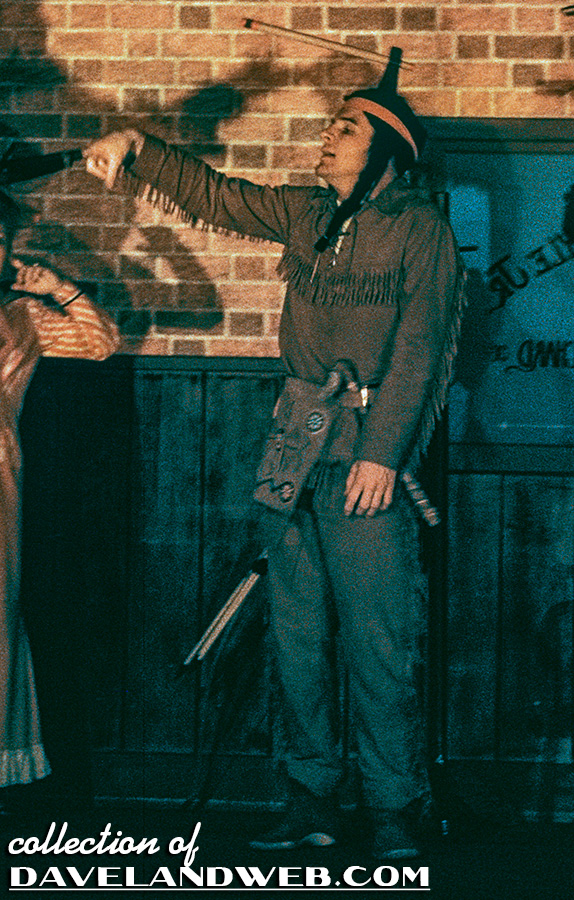 See more vintage & current Knott's Berry Farm photos on my
regular website.