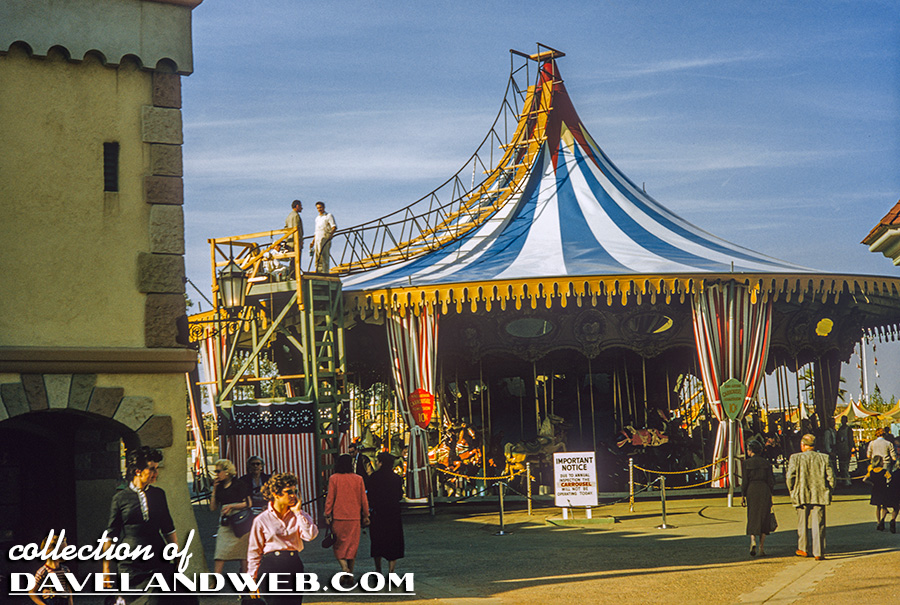 We have officially left Main Street and entered our first land, circa March 1956. The Carrousel isn't under construction, folks...just doing a little maintenance; detail shot included. These slides are date stamped March 1956; but this photo shows July 4th bunting; either they were developed many months after July 1955, or the bunting is just a leftover piece from the year before.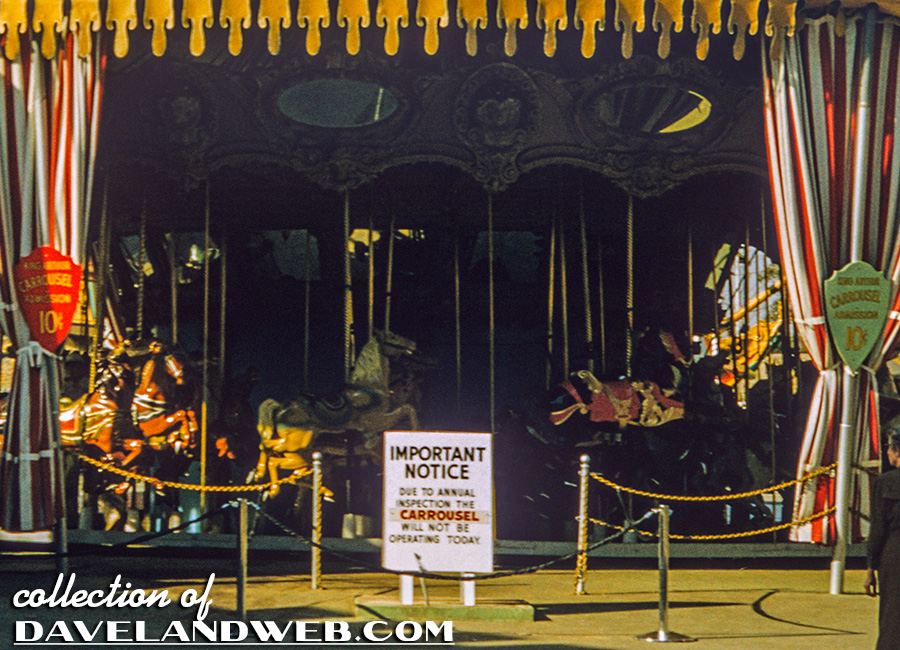 A good shot of the old Fantasyland façades, with Mr. Toad ahead and Peter Pan on the right.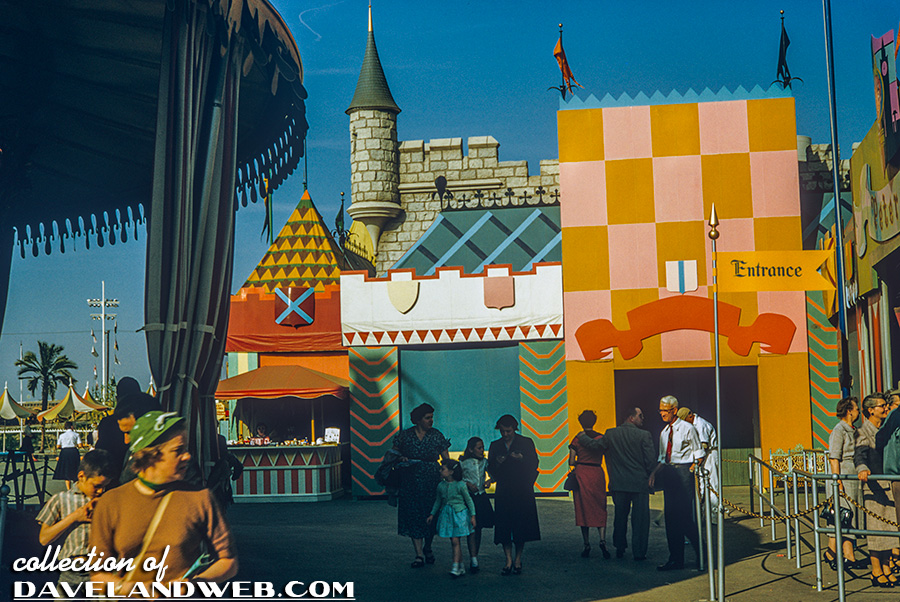 Last one for today shows the Teacups and the Chicken of the Sea Pirate Ship restaurant; appears to be some construction going on in the background; Fantasyland Skyway station perhaps?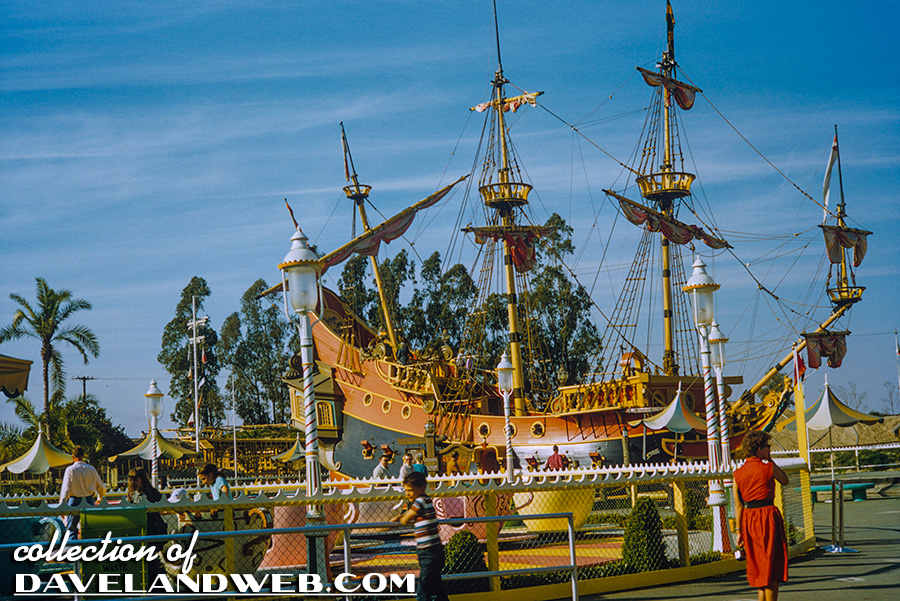 Mickey Mouse Club Circus Tent visible in the background: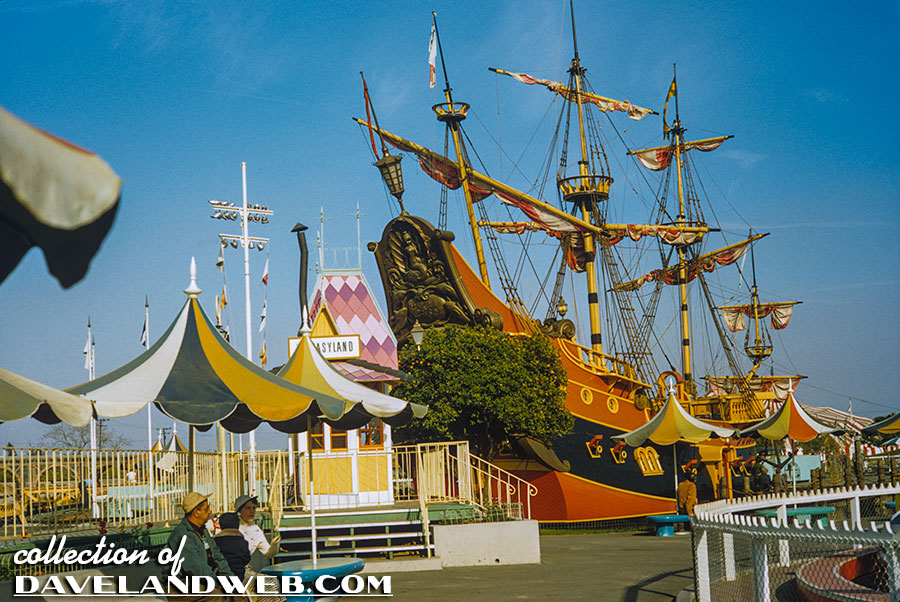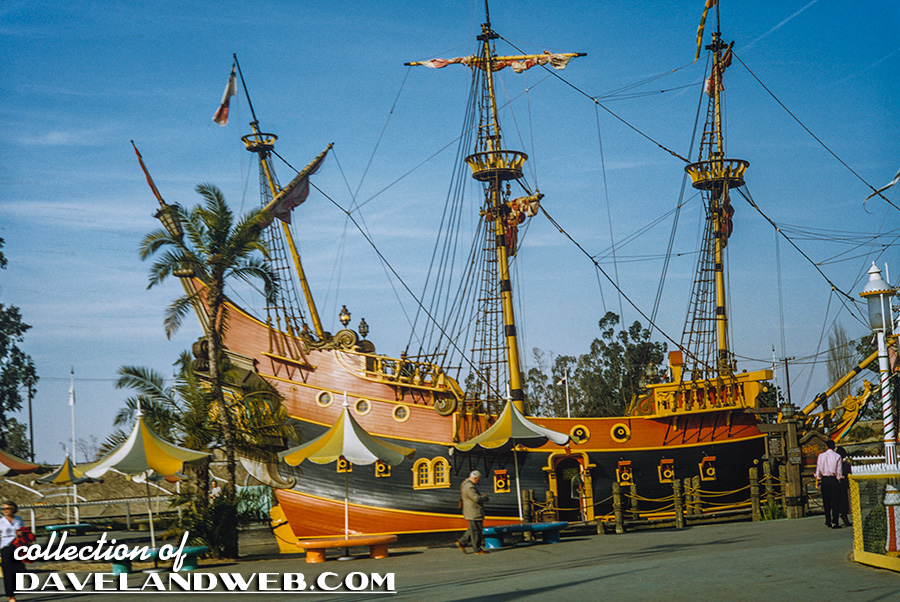 More Fantasyland March 1956 photos tomorrow. See more vintage Fantasyland photos on my regular
website
.