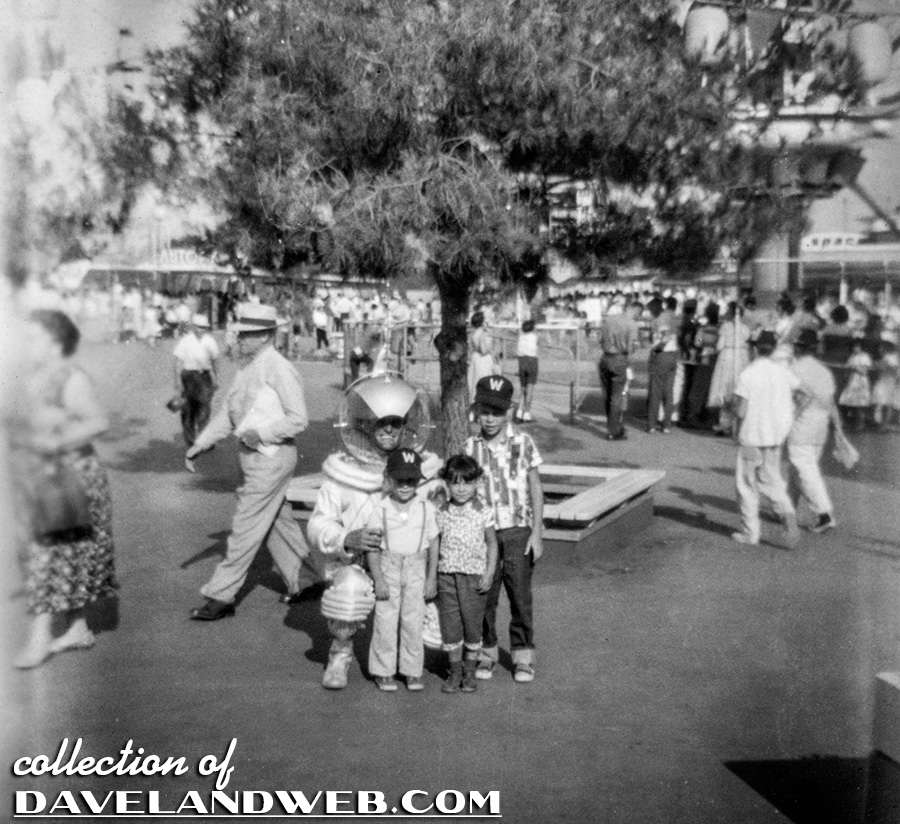 It's time for another series, readers, and this one takes us to 1957. This is a good batch of photos, but still it would appear that the family was either a little stingy on the photos, or just having such a good time that they forgot to cover certain attractions. The photos aren't numbered, so I will just organize them in the order that I would guess our intrepid travelers saw the park. I am guessing that our 3 kids wanted to see Tomorrowland first; the promise of a bright new future enticed them first, and who wouldn't want their picture taken with a Spaceman? Aren't these kids adorable, and how about those "W" hats—wonder if it stood for "Walt"? Next up is a ride on the Autopia: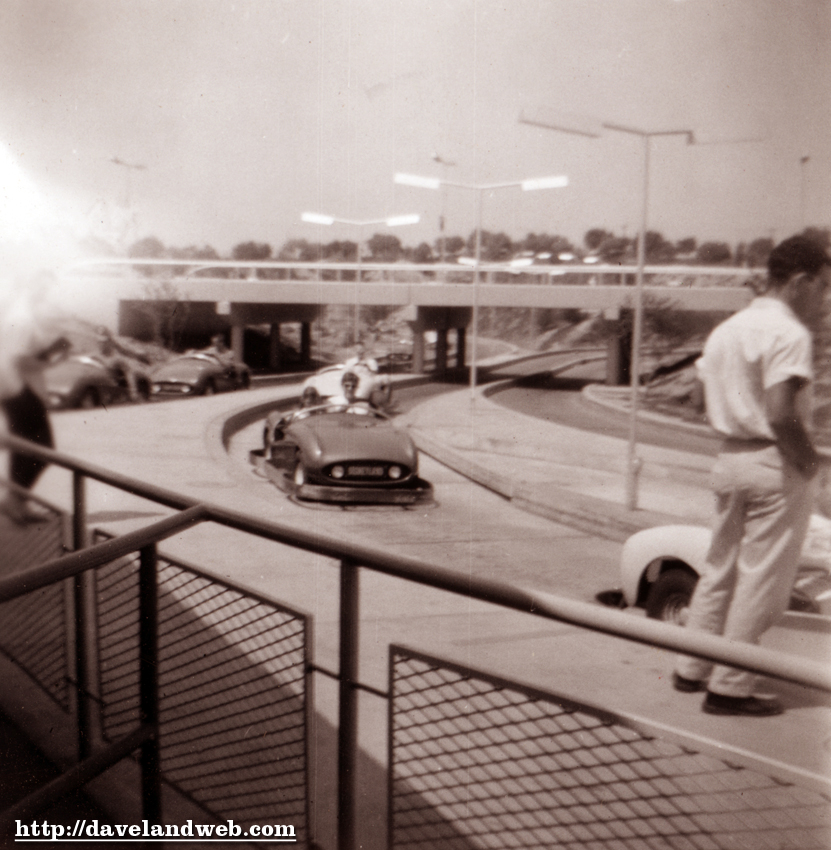 One more view of Tomorrowland, and then the family got on the shortlived Viewliner (predecessor to the Monorail) to travel to Fantasyland: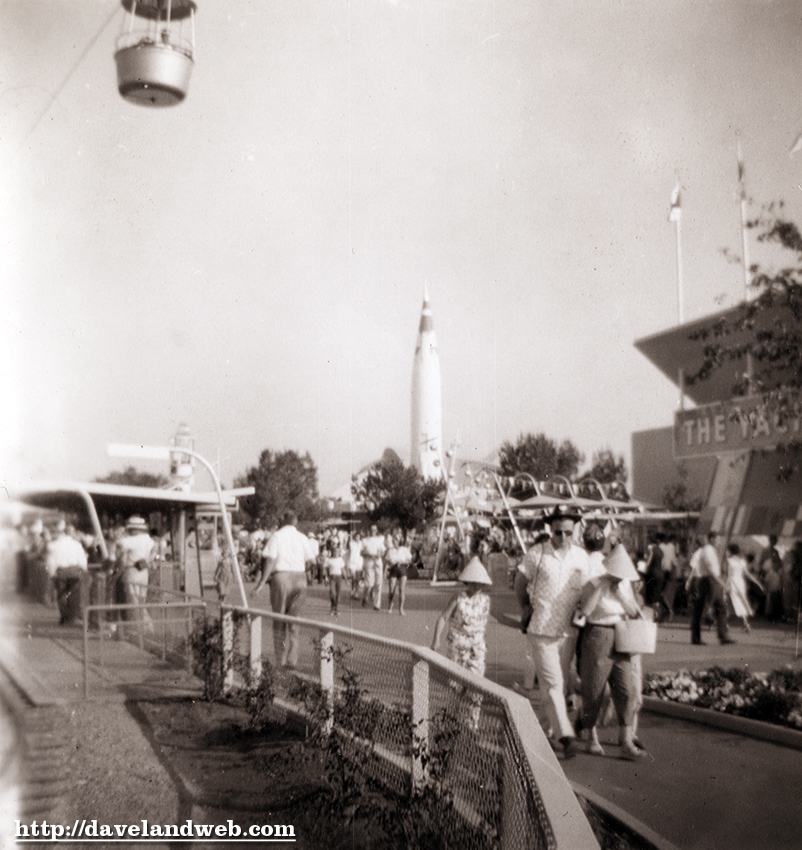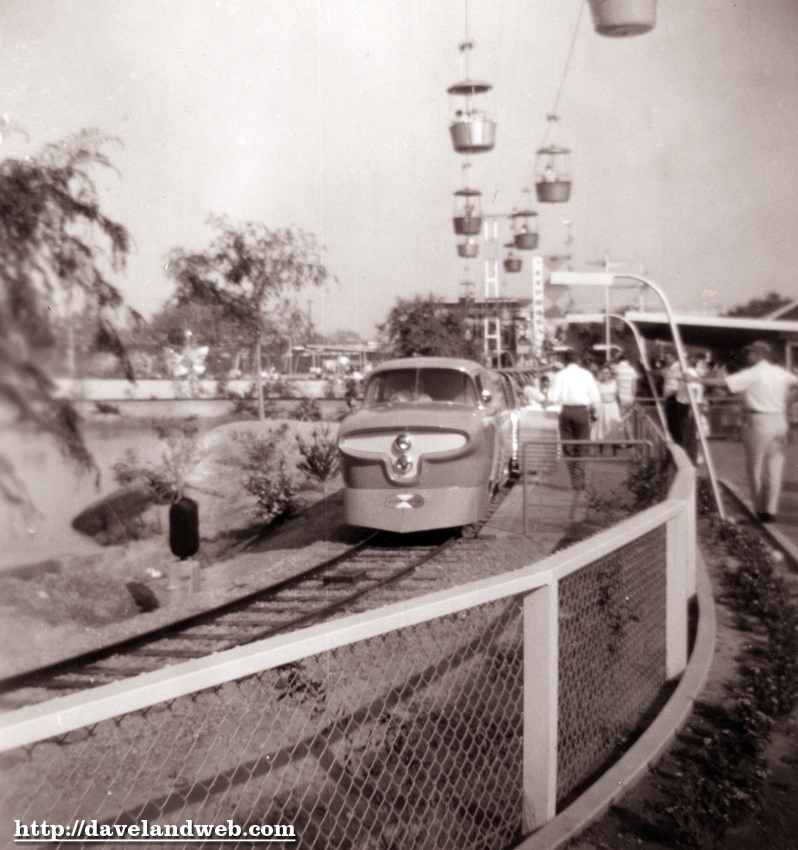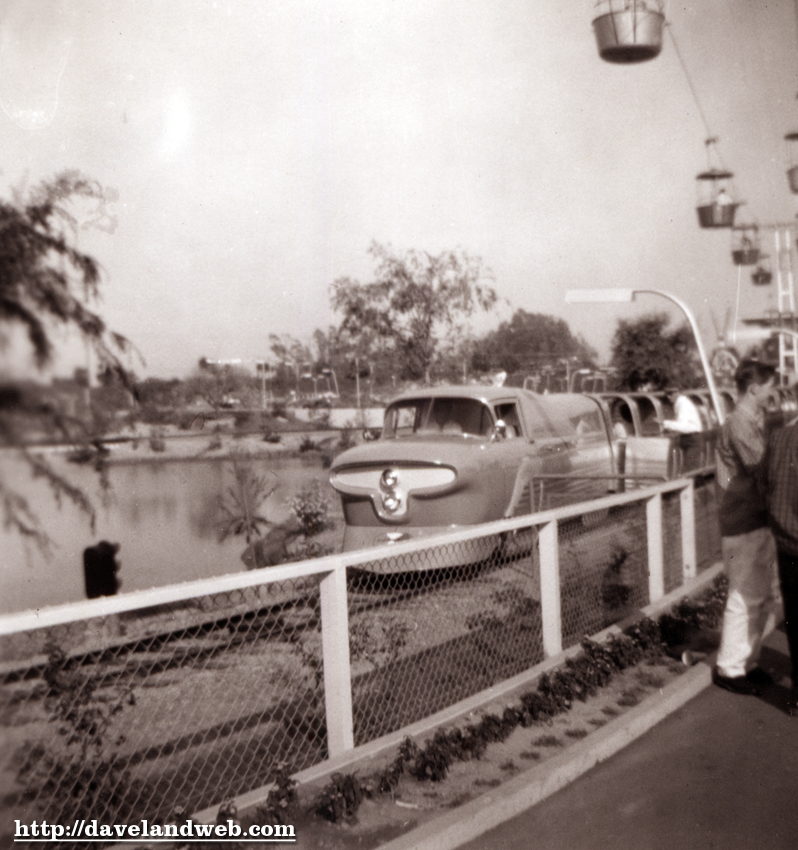 That's it for today; tomorrow we'll step out of the Viewliner and visit Fantasyland.
See more vintage and contemporary Disneyland photos at
my main website
.