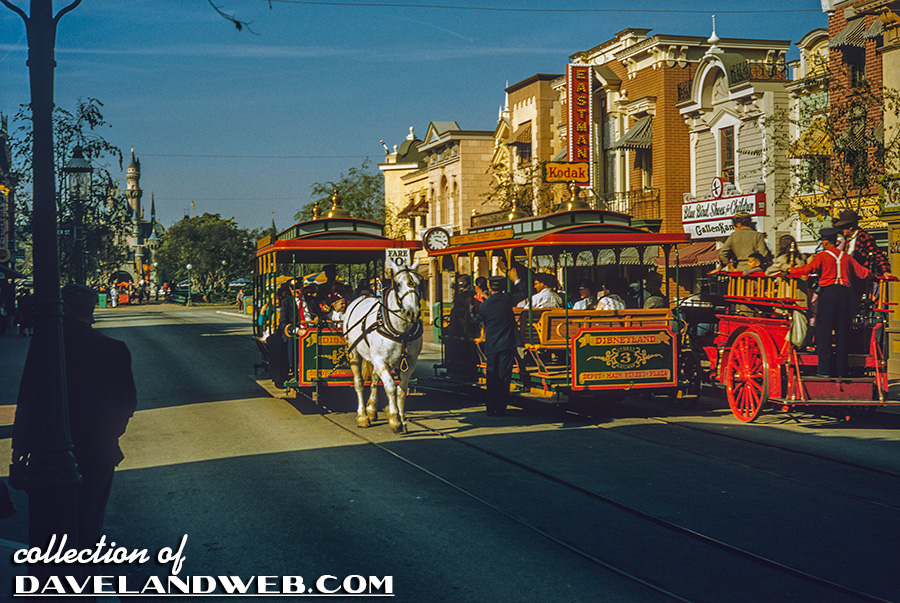 Finally: the horses have gotten some energy and they are now pulling us up Main Street. In shot one, 2 Horse-Drawn Streetcars pass each other, right outside of GallenKamp's Blue Bird Shoes for Children Shop. Looks mighty tight, but the Chemical Wagon is trying to squeeze by on the right. Shot #2 is a nice side view of the Bob Gurr Carnation Truck on Center Street: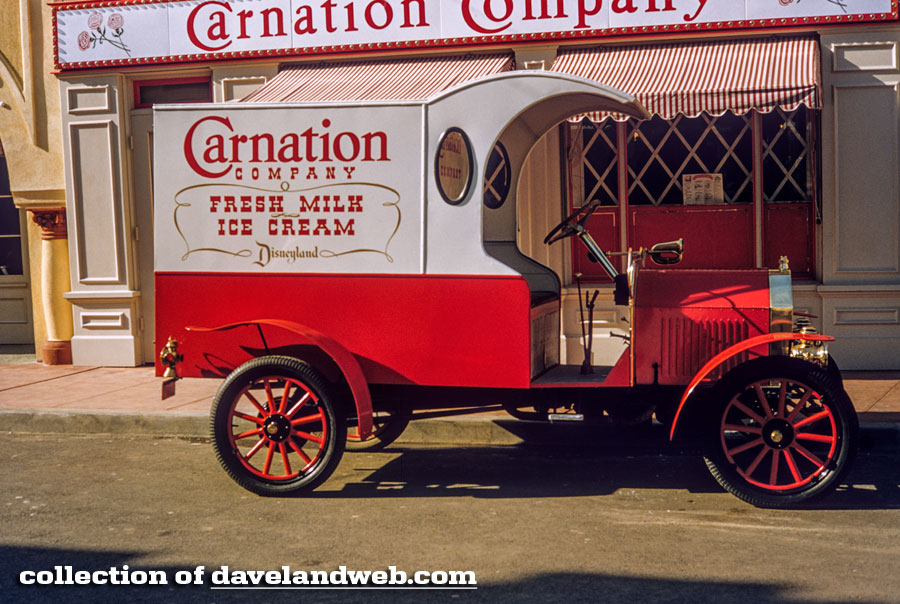 Just to be fair, our photographer caught the other side of Center Street, and boy does that popcorn look tasty! Gibson Greeting Cards is the shop behind the cart.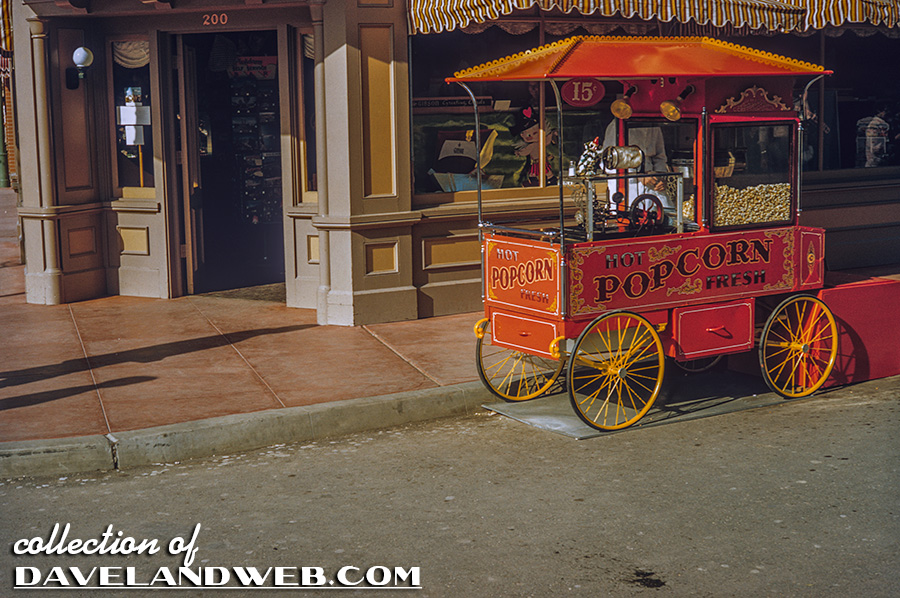 A little further up the street brings us to Central Plaza, where we get our first good opportunity to photograph Sleeping Beauty's Castle; looks like a White Wing on the left near this particular popcorn cart.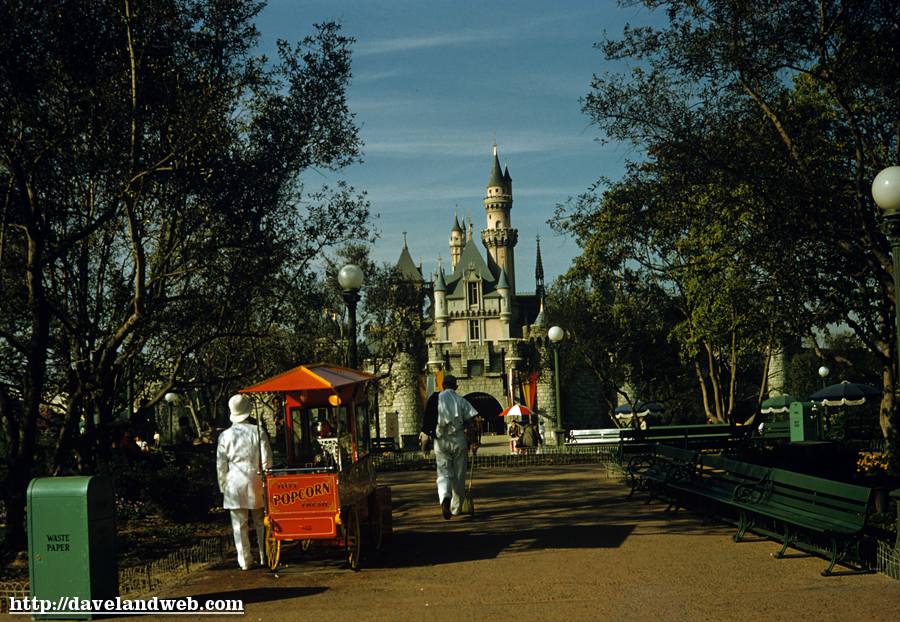 Our photographer seems to be tailing the Chemical Wagon as it makes its rounds of Central Plaza; in the detail shot, you can see that the bandstand in the background has yet to move to Magnolia Park in Adventureland.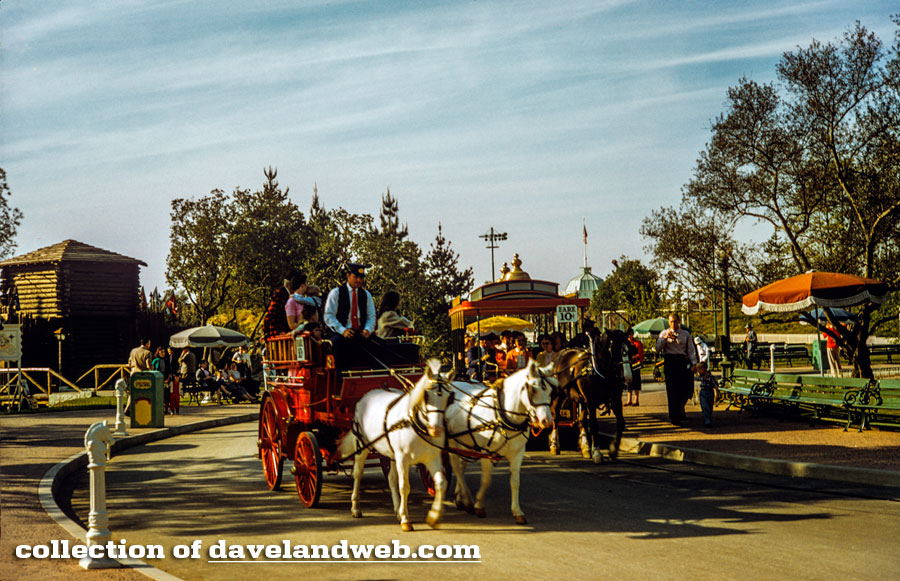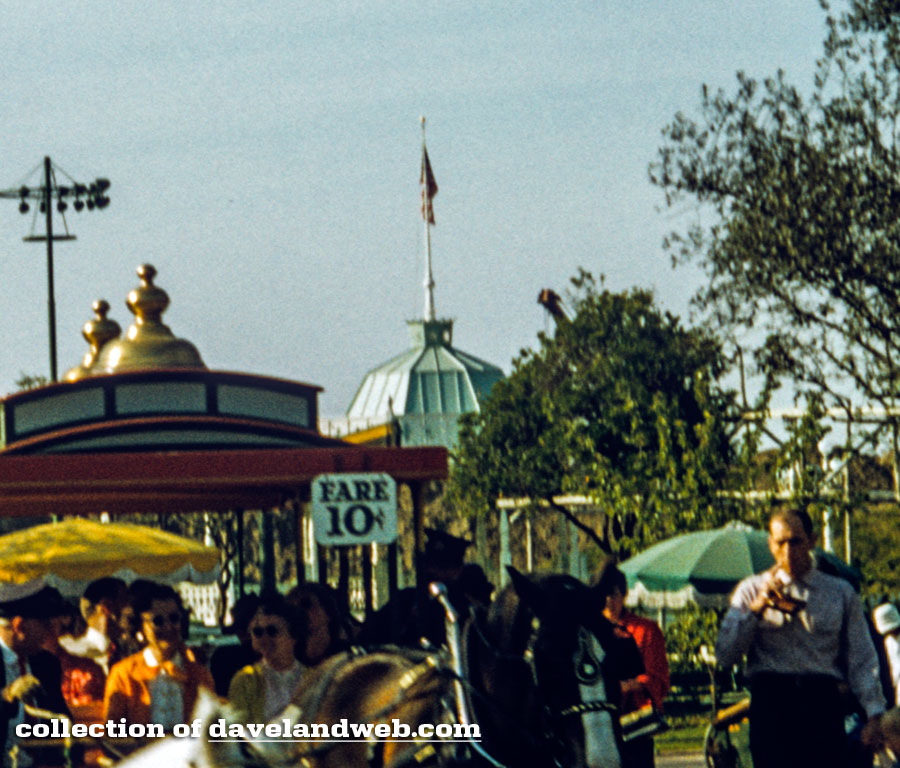 Final one for today is still in Central Plaza; the Horse-Drawn Streetcar is resting, and a glimpse of Tomorrowland is visible in the background, with The Monsanto Hall of Chemistry on the right.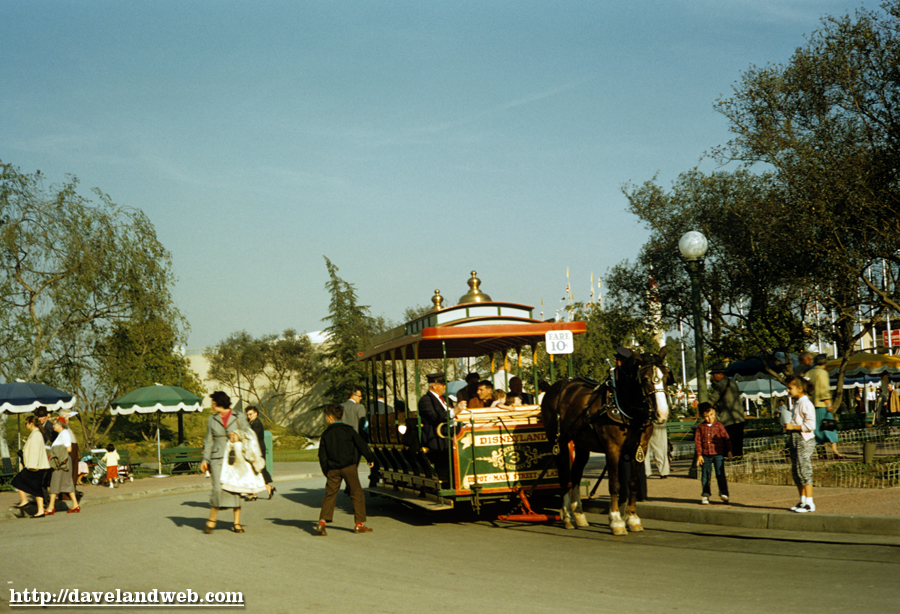 Many more to come from this March 1956 extravaganza! See more vintage Disneyland Main Street images on my
main website
.
Follow my Daveland updates on
Twitter
and view my most recent photos on
Flickr
&
Instagram
.